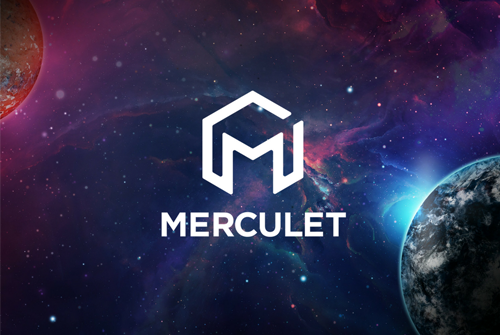 What is it?
Merculet is going to tokenize the attention of internet users, repackage it, offer it to entrepreneurs, and reward the user for it.
For and indepth overview see Part I of the Merculet series as this article focuses on the team, advisers, and strategic partners.
Team
There is not an enormous amount of information about the Merculet team to be found but I was able to piece together LinkedIn profiles of 5 members of the team and find some vital information on a few others.

Mengjun (Ivan) Jiang is also known as "Reid Hoffman of China" for his excellent work in Silicon Valley. He worked for firms such as HP, SAP and worked together with well known global brands including Alibaba and NetEase.
Jerry Gao, The CPO, has over 10 years of UI/UE and mobile products experience. He was in charge of the E-commerce system and DMP for P&G and Shanghai General Motor. He was Vivaki Data Solution's advisor of Big Data Product and Head of it's Ad Exchange System. He has extensive knowledge on advertising, marketing, and e-commerce industry.
Stanley Hu, a partner, was one of the earliest founders of "Social Media Index" in China and core leader of the largest third-party monitoring and data analysis company, Sizmek China. He also founded Blossom Trading which is one of the first international e-commerce companies in China. Hu helped Japan Nikkei Group and JTB, Japan's largest travel agency, enter the Chinese market successfully.
Ivan Jiang – CEO
Shenjun Zhang – CTO
Jerry Gao – CPO
Happy Li – Data Scientist
Stanley Hu – Partner
Advisers & Strategic Partners
This adviser group is a handpicked basket of some of the top blockchain/tech investors originating from Asia.

Shou Cheng Zhang
The founding chairman of the DanHua Capital investment group that has a solid track record of investments. Mr. Zhang is a professor at Stanford University and a serious genius when it comes to quantum physics.
Shen Bo
Founder of Fenbushi Capital and BitShares. FenBushi Capital has a three person team including Vitalik Buterin. Fenbushi has invested in many well known and successful projects including:
Roger Lim
Experienced angel and blockchain investor, serving as director of the Qlink Foundation. Acts as an adviser to projects including:
Mr. Lim is a founding partner of the NEO Global Capital Group, a strategic partner to Merculet. The NEO Global Capital Group has invested in great blockchain projects that include:
Partners

The Merculet partner list includes some of the following firms:
Overall
The team and advisers are extremely strong. The VC firms that are backing this project have a long list of successful projects under their belt. The information that was found on the team was all positive. Hopefully more information about the devs can be located in the future.
Part III of this series will explore the ICO Token Metrics.
The Vitals
?ICO Date: TBD
?Token Ticker: MVP
?Token Price: 87,500/ETH base price. 20% presale bonus
?KYC: TBD
Total Supply: 10 billion pre minted
Amount for Sale: 30% total (almost 50/50 presale/public sale)
Discounts: Presale – 20% Presale Bonus
Presale: Minimum Contribution – 150 ETH. Max – 1000 ETH with 5 month
vesting (20% released per month)
Token Type: ERC20.
Merculet Website
Whitepaper – Not yet released.
Telegram
Medium
Before we say goodbye
If you like what you see and want more of it or if you enjoy daily articles and analysis about ICOs and cryptocurrency please follow our feed.
Keep tabs on us:
Steemit
Twitter
Telegram Group
https://bitcointalk.org/index.php?action=profile;u=990832