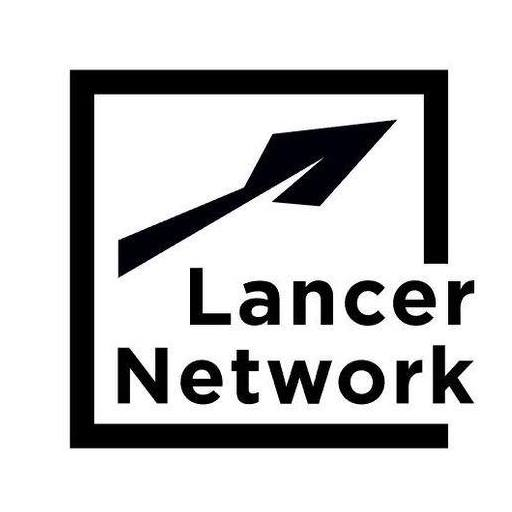 SEEK MAKE GET REPEAT
Lancer Network is a decentralized freelance site for advertising and promotion of crowdsale and blockchain projects. Here people are interested in getting the crypto currency and entrepreneurs who are willing to pay for SMM and marketing services.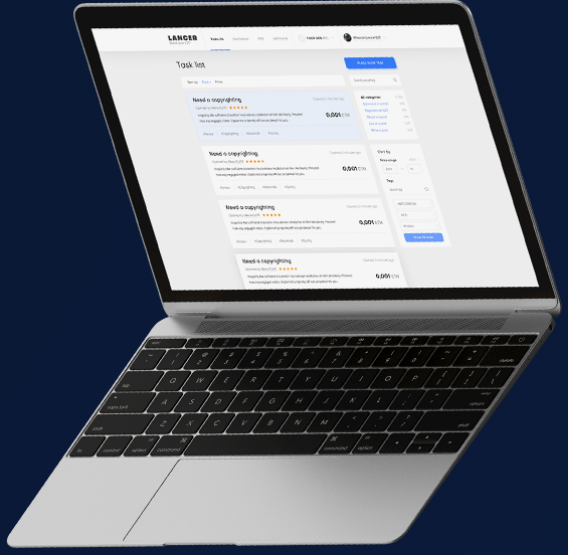 Why Lancer is the BEST?
Using bots kills the confidence of your campaign
Lancer Network will appeal to real users of ICO who will participate in community life. Real advertising and SMM from real users
Earnings in the blockade industry without any investment
The website is comfortable to find the type of qualification to perform
Solutions non-standard tasks promotion of crowdsdale and projects
BENEFITS
Multiple currency receipts
This platform assumes payment flexibility. Generate and pay for actions in the currency you want – BTC, ETH, BCH, LNW.
One task – a lot of action
Our format opens a different way to view freelance work. There are many workers on one abstract task. You can choose the best or take it all.
Minimum cost with token
Pay each operation with token, earin token and your costs will be minimal.
Only hire good workers
The scoring system allows to eliminate fraud issues on both sides. You can set the filter to your workers to a better level
Easy and fast
This platform presents a complex and simple task that does not require any special skills. Take it, make and earn money.
Simple income
Users spend most of their free time on the Internet. Why not monetize it? Like posting on Facebook, comment on articles and videos and get tokens for it!
HOW IT WORKS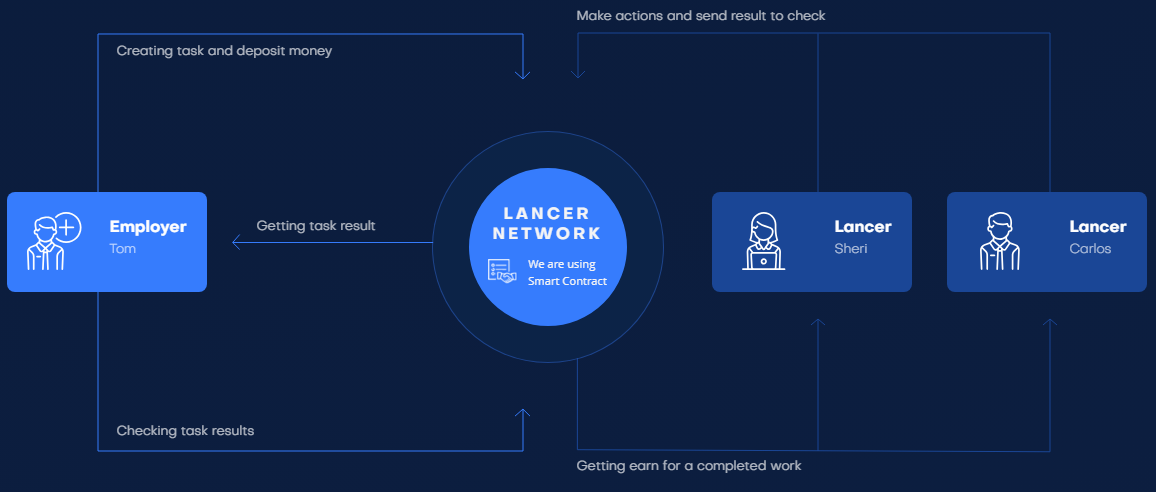 TRY LANCER NETWORK BETA NOW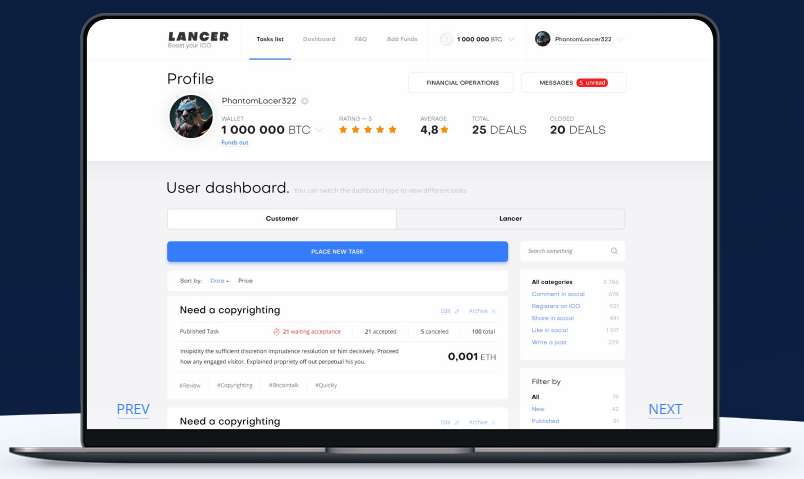 INVESTITION DISTRIBUTION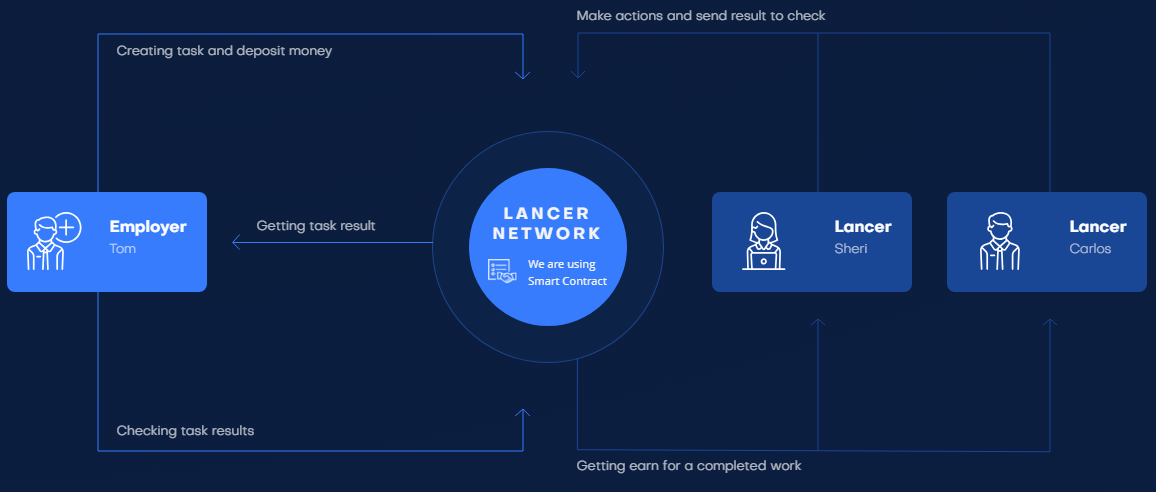 TOKEN DISTRIBUTION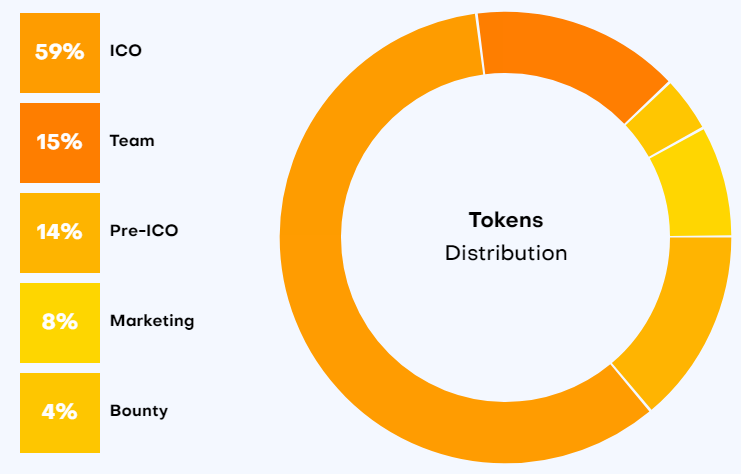 $0.01 Token price
250 000 000 Tokens will be issued
Start Pre-ICO after 2 month
Softcap $ 200 000
Hardcap $ 1 500 000
Start ICO after 4 month
Softcap $ 800 000
Hardcap $ 8 000 000
ROADMAP
Idea 2Q 2017
Market analysis 2Q 2017
3Q 2017 Concept and idea
Begin of development 4Q 2017
1Q 2018 Starting alpha
Launching ICO presale 2Q 2018
2Q 2018 Entering on exchange
Starting beta 2Q 2018
3Q 2018 Launching ICO
Improvements on working product 3Q 2018
4Q 2018 APP Roboto
developing 1Q 2019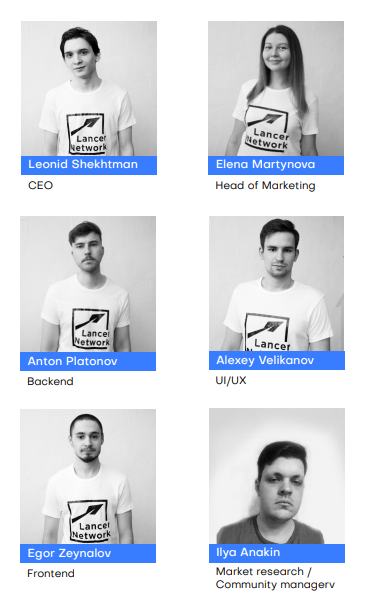 Conclusion
Keeping in mind the rapidly growing market and the popularity of the platform, the Lancer Token price will grow. This is because expansion of market and the reduction of tokens leads to growth in Token value.
To contribute and Know the progress of this offer, you may visit some of the following Links:
WEBSITE :https://lancer.network/
WHITEPAPER :https://lancer.network/docs/LancerNetwork-WP.pdf
FACEBOOK :https://www.facebook.com/LancerNetwork/
TWITTER :https://twitter.com/lancernetwork
TELEGRAM :https://t.me/LancerNetwork
Link profile :