LABORCRYPTOR: IMPROVING THE ECONOMY OF FREELANCERS THROUGH THE BLOCKCHAIN TECHNOLOGY
LaborCrypto
 is a platform that matches users with other users to procure, hire and promote freelance work. It is a framework that streamlines gig economy match-making. LaborCrypto is utilizing the capability of blockchain smart contracts to decentralize corporate power structures and give more monetary power to the freelance workers and those who hire them.
LaborCrypto is all about changing the status quo and giving power to freelance workers, by linking people everywhere from all over the world irrespective of having a banking system or not, and enabling the freelancers to keep all of their earning and getting it immediately.
Building an ecosystem rooted in it's core values: inclusion, opportunity and empowerment is what LaborCrypto centers around. These values lead to the creation of an ecosystem that provides some value beyond the numbers.
Most of the platforms currently in existence that cater to the gig economy, their efforts are being spent on solving a few problems. For example, how to pay the user on time or reduce service fees. These are reasonable worries within the freelance market, but the most important issue which is user loyalty is still very much unattended to. As long as freelancers gain from doing business directly with the customer, to do so they will always undercut the platform. It is important to compensate users for their time, dedication and loyalty which LaborCrypto strongly believes in. LaborCrypto intends to execute this by sharing half of the platform's actual revenue with both the users and freelancers that contribute to the development and growth of the ecosystem, based on their individual contributions. Let us say a customer spends $100 and the worker generates $1,000, the worker will receive ten times the reward the customer does.
Another thing that differentiates LaborCrypto from its competitors is experience, accumulated from work on an existing platform called ChoreRelief. This marketplace enables users to outsource household services and connect with workers in vicinity. It not only focused on giving users access to cheap work but also allowed the workers to have an opportunity scale. At ChoreRelief, workers were given an app to connect with customers and a dashboard to manage their business in real time from a cell phone or PC. If there was a need to hire additional persons, the dashboard allows them to manage their workforce appropriately. LaborCrypto is an evolution of all of the knowledge and experience acquired by working on ChoreRelief.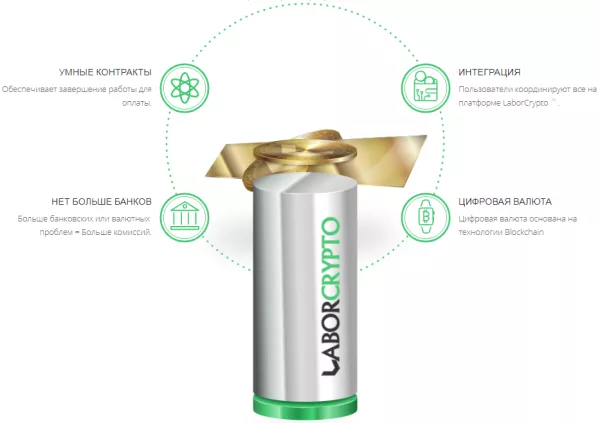 The flaws with existing online freelance platform
A large number of people are involved in the gig economy that is all around us. A lot or people make use of Uber, Lyft, Task Rabbit, Fiverr, Freelancer.com, UpWork, and several other worker-consumer matching applications. These platforms suffer from various weaknesses such as;
Heavy service fee
Only a few of them have real brand loyalty
No in-built dispute mechanism
How LaborCrypto compensates for these flaws
LaborCrypto will be using the expertise of its founders and applying blockchain technology to make a freelance hiring platform that is decentralized, has extremely low fees, takes into consideration the more than 3 billion people that do not have access to banking to make and store money, and will have a built-in arbitration process. In addition, LaborCrypto will share 50% of collected fees and advertising revenue with all active Utility Token holders that are contributing to the LaborCrypto marketplace. Inactive Utility Token holders will not earn money based on the work of others. This combines the upsides of an employee-owned company with the advantages of being self-employed!
Company Experience
LaborCrypto as of now has a team with years of experience in a freelance worker platform. A live platform that allows a huge number of paying customers to hire registered service providers to perform household tasks has already been built. Even before beginning to model a blockchain-based platform, they have had success in the $1 Trillion-plus gig worker market with a more than 30% month-to-month user acquisition rate. That achievement comes from having built best practice low cost per acquisition processes for the marketplace, which LaborCrypto will adopt.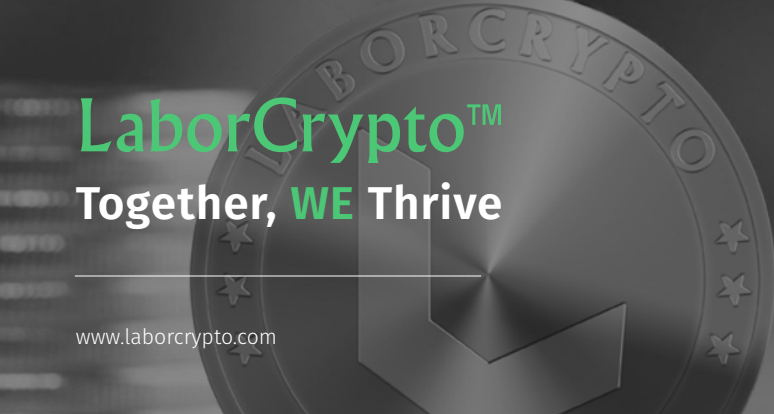 ICO SALES
Laborcrypto will be opening the sales of her ICO for investors to invest and make fat income after the sales, this is because this project is scalable, transparent, seamless and profit oriented. Laborcryptor budgeted to invest 25% of the funds raised from the sale of laborCrypto Tokens during the Initial Coin Offering (ICO), into further development of the LaborCrypto platform technology.
Details of ICO
LBR token: a utility icon that allows owners and users of a free platform to use the various services offered by the LABORCRYPTO system, including the right to receive rewards and additional bonuses.
Symbolic symbol – LBR
Hard Cap – $ 22 million
Soft Cap – $ 2 million
Total number of tokens – 100 000 000 000 LBR
Symbolic fee ICO: 1 USD = 2000 LBR
Currencies accepted – ETH, BTC
Minimum investment amount – 0.01 ETH
Standard token – ERC 20
The ICO will begin in June 2018 and will begin in the last 60 days.
All unsold tokens are burned
TOKEN SALES DISTRIBUTION
Laborcryptor will therefore distribute a percentage of her token to all category of persons who participated in the platform with the diagram displayed below
Roadmap
The Team
The Advisors
The era of money being power is coming to an end, and is going to be replaced by technology, consciousness, and community as a means to power. LaborCrypto is putting itself in a position of 'power' by providing the stage for individual empowerment.
FOR MORE INFORMATION, VISIT;
BITCOINTALK PROFILE