Unlike other ICO's you may have looked into, OutCloud Systems, Inc. actually has a working program. OutCloud Systems, Inc. has developed a Delivery Platform for sending multiple large multimedia files and has ventured well beyond the usual file sharing experience to include a dynamic and instantaneous streaming presentation of those files in a safe, secure and fully customizable display that can be personalized for each recipient.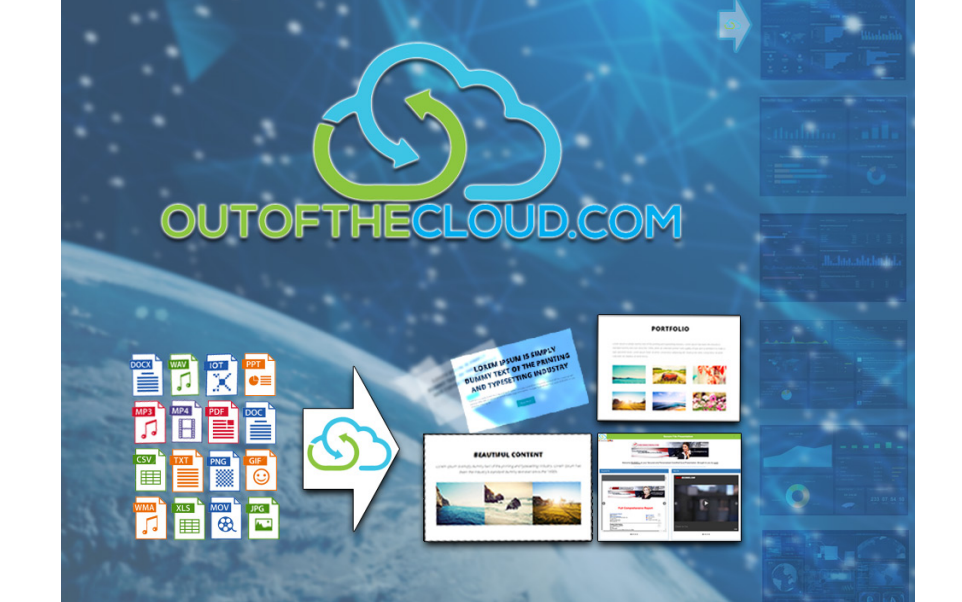 OutCloud Systems, Inc. has developed a business model that is designed to produce profits from the beginning. Unlike Dropbox or other similar programs that have never made a profit even with 500 million subscribers, OutCloud Systems (outofthecloud.com) will make a profit even from free accounts with the sale of advertising on its delivery program. As the number of subscribers for the OutCloud Systems program increases, its sale and value of advertising will also increase.
Currently, the company projects that the sale of its coin on exchanges after the ICO should increase within 800% to 1200% over the first year. The company considers this projection as conservative in that the company's marketing program for subscribers, which are also potential investors in the company's coin will increase in volume once the ICO is completed and the OOTC service launched. This increase in marketing will have a positive effect on the value of the OutCloud Systems, Inc. coin. The company believes that its coin value could be much higher than projected.
How is Outofthecloud better than other cloud solutions?
Safe and Secure
Your files and data will be stored in highly secure and locked down folders, encrypted, parsed and placed all over a blockchain network. Decentralized storage is impeccable security.

Proprietary Viewer
Your clients will be able to view your files all in one secure viewer that you can make your own with custom branding and positioning.

Nothing to Install
All that is needed by your client is internet access, a computer and a web browser.

Custom Branding
You can place a banner at the top of our viewer, watermark directly on your video and place a link in video.you can also drag and drop exactly where you want your files to appear in your presentation.
ICO (Initial Coin Offering)
In order to fund the development and continued growth of the OutCloud blockchain platform and network, an initial coin offering is been held. This offering shall be a flex offering and uncapped.
The issuance will be broadly classified into two sections – pre-ICO and ICO. The distribution of coins into two phases ensures that the funds are being allocated appropriately and the corresponding results are being achieved for the same. This will ensure a controlled deployment of funds as various projects and product features are introduced to the community.
A focus on planning is critical, rather than concentrating purely on capital collection. There will be a total of 1.2 Billion non-mineable coins available in the ecosystem.
Coin Distribution
| Name of coin | OutCloud Coin |
| --- | --- |
| Platform | Ethereum |
| Symbol | OUT |
| Total Coin Supply | 1,200,000,000 |
| Pre-ICO Supply | 300,000,000 |
| ICO Supply | 400,000,000 |
| Accepted Contributions | ETH |
| Protocol | ERC20 |
| Minimum Contibution Amount | 10 USD(Amt in ETH.) |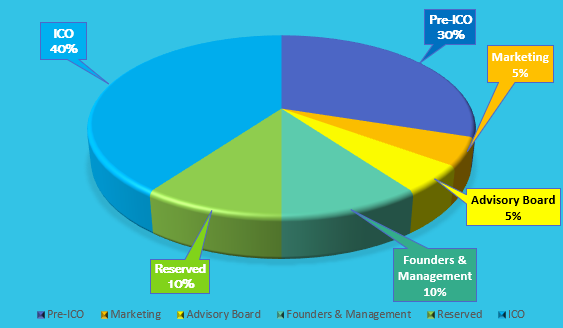 OUT Pre-ICO
No. of Coins Available: 300 Million
Begining: 1st August 2018
End: 31st August 2018
1 OUT: 0.10 USD
OUT ICO
No. of Coins Available: 400 million
Beginning: 1st September 2018
End: 30th September 2018
1 OUT: 0.15 USD
Discount
Week 1: 30%
Week 2: 20%
Week 3: 10%
Week 4: 5%
Buyer Benefits
Outcloud is best suited for an ICO model as the project is so vast that it will be executed in stages and according to milestones, which can be achieved through ICO project funding. By contributing to the project, you are enabling this innovative product to be released to the public sooner.
So, what's in it for the early investors?
Early coin appreciation for Pre-ICO & ICO participants
Potential to gain coin appreciation even before coin listing.
Secured investment in soon to be World's Largest File and Data Distribution Brand.
Ability to capitalize on a projects potential from day one.
Opportunity to be part of OutCloud, the future of Secure, Decentralized File and Data Sharing Systems.
Download OutoftheCloud App

The main links and contacts of the project are here:
BitcoinTalk Profile: