Today's marketplace (online hospitality and short-term vacation rentals) realizes significant issue, high fees up to 25 percent of the transaction, inefficient search engines, fraudulent transactions and scams of properties, and fraudulent reviews.
As we can summarize the current issue in today marketplace :
More administrative work, which has resulted in higher overhead costs
Manually transact escrow activities
Low trust factor due to a lack of transparency, independence, and partiality
Cumbersome and costly payment transactions
Technological limitations that reduce service, provide poor search function, and provide poor marketing capabilities
All Those issue can be solve by CryptoBnB.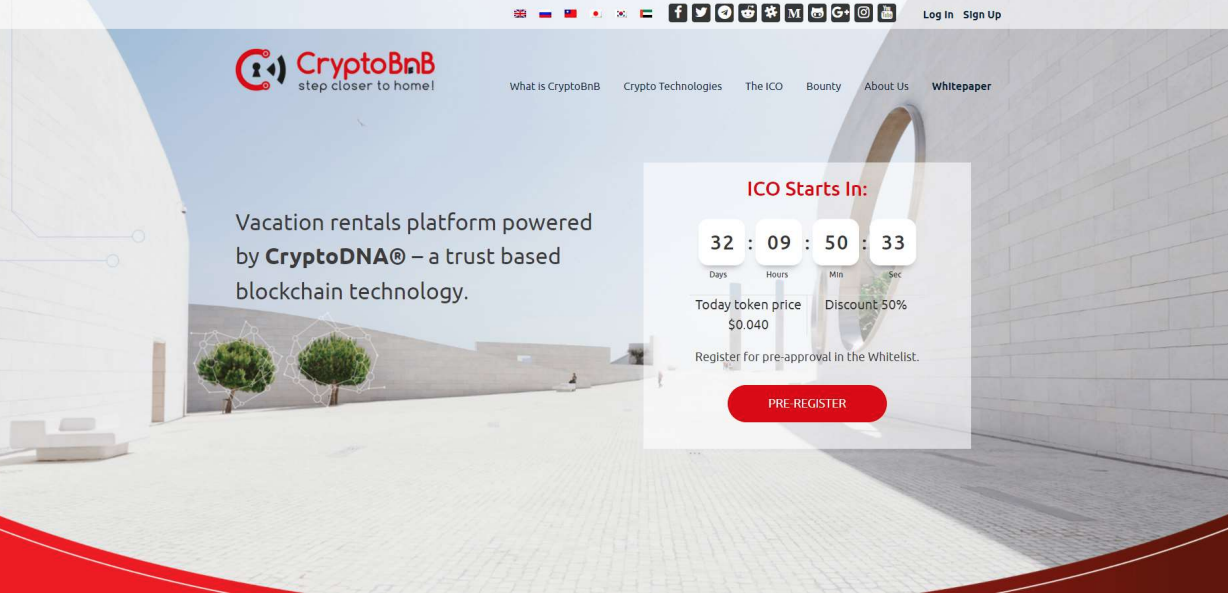 What is CryptoBnB ?
CryptoBnB is a vacation rentals marketplace built to improve short-term rental experiences for hosts, guests and service providers worldwide. Powered by blockchain, artificial intelligence and big data.
CryptoBnB is building a next-generation marketplace of online, short-term rentals and tenant smart-matches. This new marketplace aims to improve the existing options available to travelers by offering more efficiency on searches, 0 percent commission, lower network fees, and better flexibility by using blockchain smart contracts in combination with the power of AI (artificial intelligence) and big data to find a desired accommodation in the most efficient way. CryptoBnB's main objective is to balance the two-sided market between users so all can benefit. CryptoBnB will solve fraudulent transactions by a robust process and technology. Read more on the whitepaper
About CryptoBnB
This new blockchain technology brings a trust-based system that is built on selective voting systems to allow users of the platform to know more about their peers. In addition, the technology will allow peer-to-peer transactions for renting a property securely without the added costs of an escrow service. The technology also enables a smarter intelligent way of directed P2P marketing between hosts and travelers, while boosting the return on investment for hosts.
The AI algorithm, combined with blockchain in the platform, will generate accurate matches between homeowners and suitable short-term tenants, with minimal transaction fees. This next-generation marketplace will allow homeowners and occupants to quickly transact secure payments using tokens, without global barriers.
CryptoBnB strives to improve today's P2P rental market by providing a more foolproof, efficient, short-term rental platform. CryptoBnB will be built on unique proprietary technology that combines some proven tools and technologies and will build on that with advanced search and targeted marketing capabilities to create a more reliable, dependable ecosystem.
The CryptoBnB platform will aim to significantly improve the user experience within the P2P rental market by implementing the following technological advancements:
User identity supported by fingerprints to solve fraudulent claims
Trust-based voting and rating system to allow users to know their peers' ratings
Self-learning smart wallet that captures user preferences
0 percent commission using cryptocurrencies
P2P smart contracts and elimination of middlemen
P2P marketing using AI logic
Address network limitations of micro transactions on the blockchain and use IPFS to handle it
Smart Technology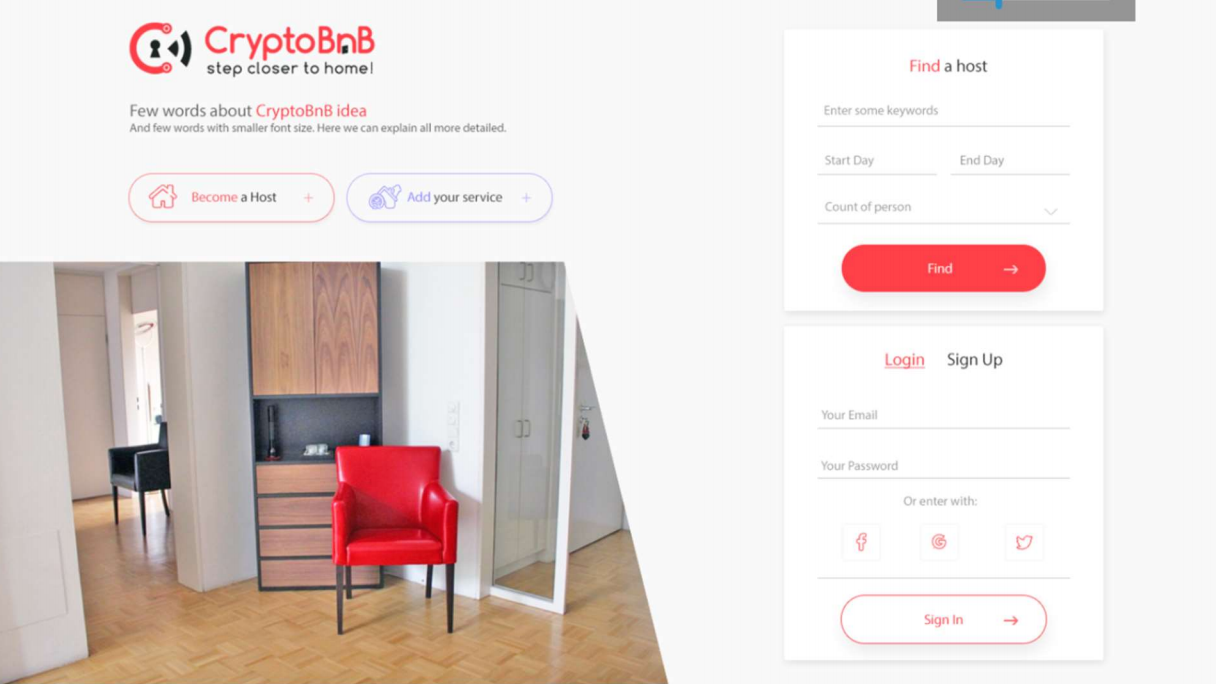 CryptoBnB will be hosted on the Web and on mobile devices through native applications. The platform will use P2P smart contracts to conduct transactions on the backend. The platform will be powered by blockchain and will use CKey tokens for exchange of services. Although the platform will have a similar look and feel to existing short-term home rental platforms, the backend will be powered by the CryptoDNA protocol.
CryptoDNA
The CryptoBnB platform will be powered by CryptoDNA™. The team will develop this new protocol, which will feature all the technology innovations that will be featured in CryptoBnB. The platform will address the following issues:
User identity to solve fraudulent claims
Trust-based voting and rating system to allow users to know their peers' ratings
Address network limitations of micro transactions on the blockchain and use IPFS to handle that
Self-learning smart wallet that captures user preferences
AI and big data combined with smart contracts will create CryptoDNA, which will power the intelligent search engine of the platform to enhance matchmaking between renters and properties by relying on AI and big data extractions.
_ P2P Marketing_
Peer-to-peer (P2P) marketing encourages customers to engage other customers by advocating a product or
service to friends or associates. CryptoDN will enable P2P marketing to intelligently update constantly changing tastes and preferences and enhance ROI to advertisers due to its ability to constantly provide targeted marketing.
The blockchain-based marketplace creates a relatively seamless process for both owners and renters to have their wallets and tokenized accounts set up without the need for a deep knowledge of cryptocurrency.
Intelligent search engine
The keywords extracted from CryptoDNA will be utilized to flag peers that could potentially collaborate and further market the platform. The power of AI and big data, combined with permission blocks, enables the platform to assist both travelers and hosts and zoom in on their target markets by extracting keywords from public CryptoDNA. Travelers and hosts will be able to select their targets based on location, spending habits, social status, and ratings.
Token Infomration
Token Name : Ckey
Total CKey Tokens 1 billion
1 CKey=$ 0.08
Platform : Ethereum
CKey token is ERC20
Token Distribution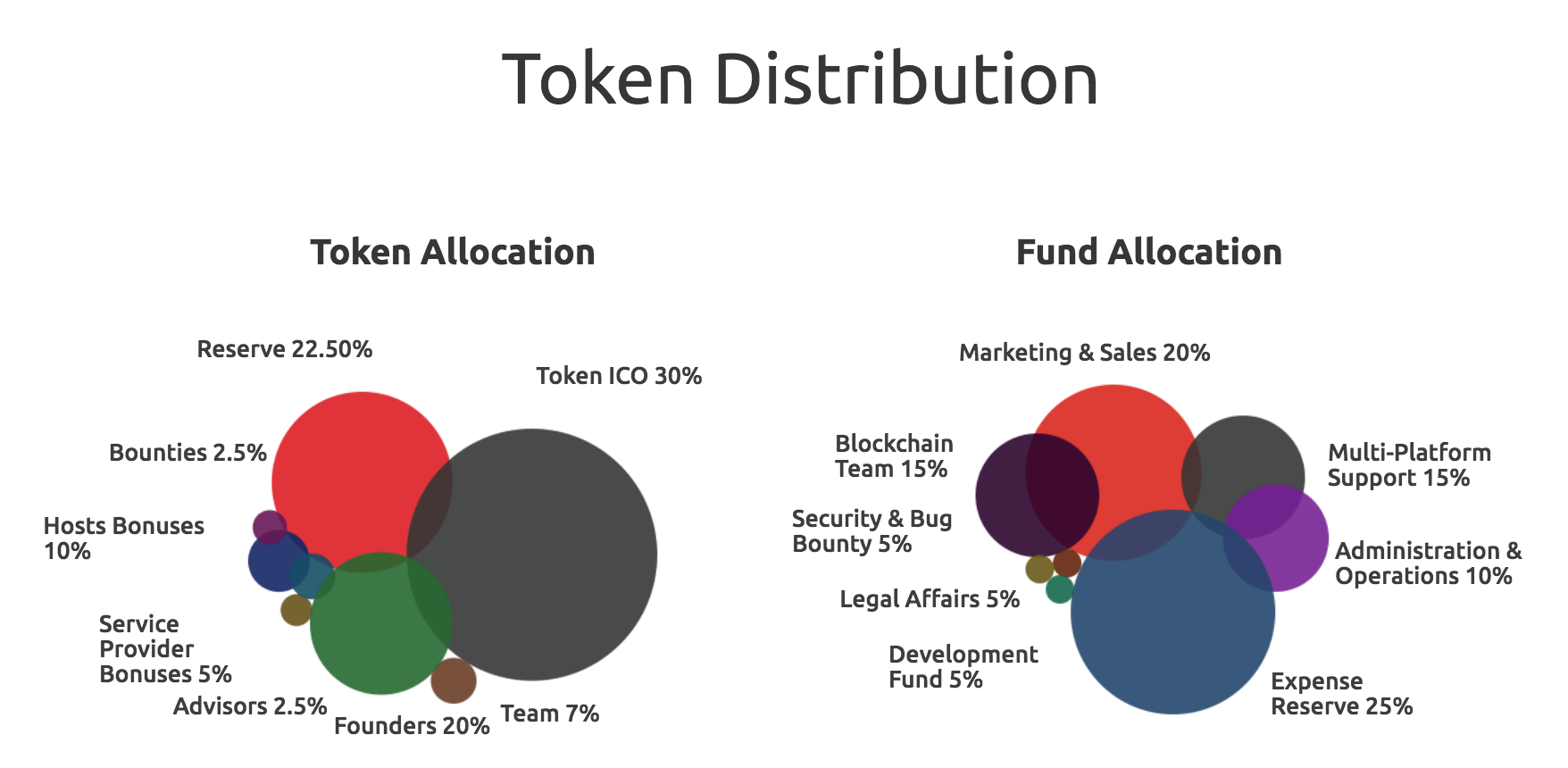 HardCap is $15.2 Million
Minimum Cap $1.5Million
Minimum Purchase is $75 (0.1 ETH
Participants wallets must be ETH ERC20 compatible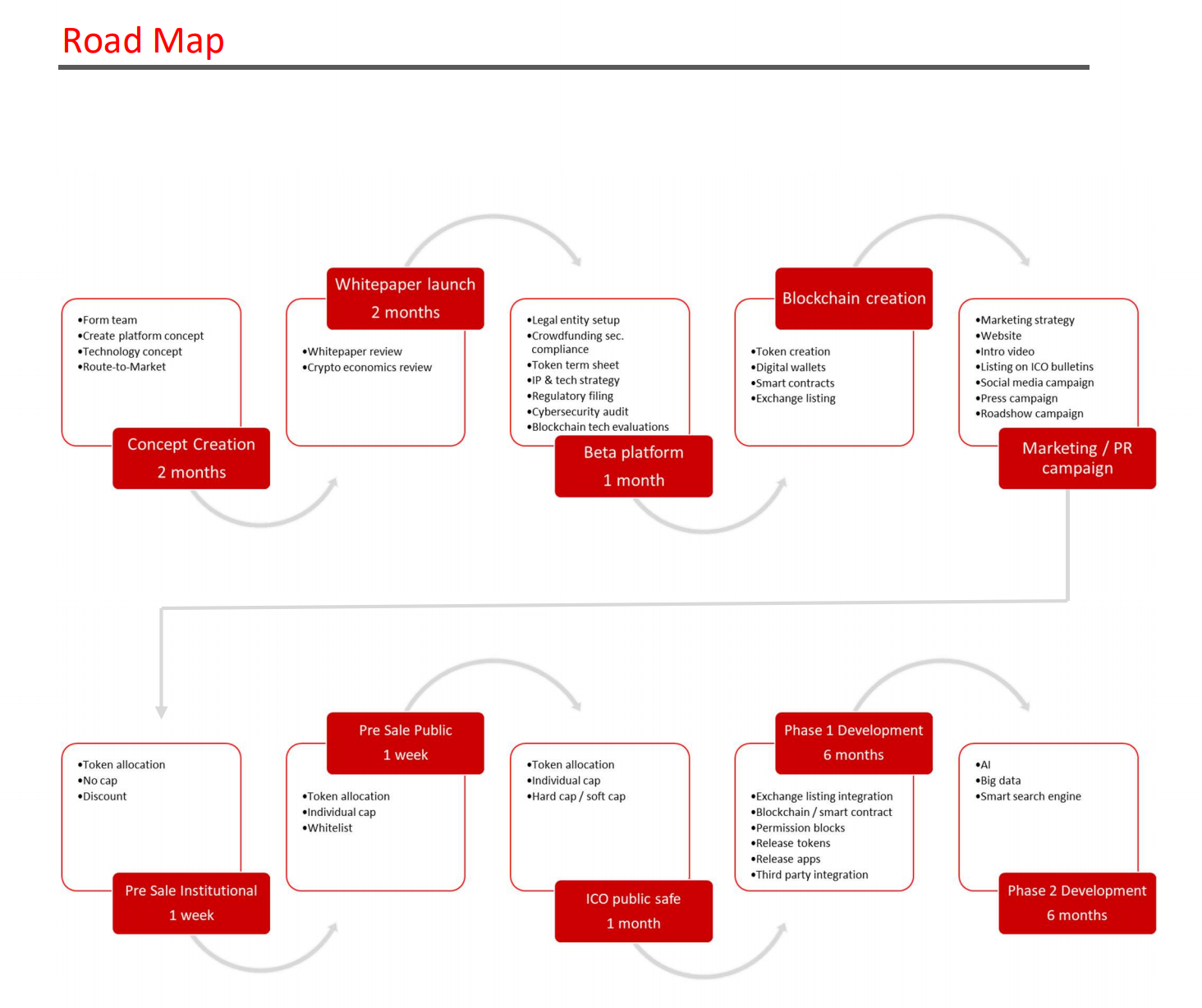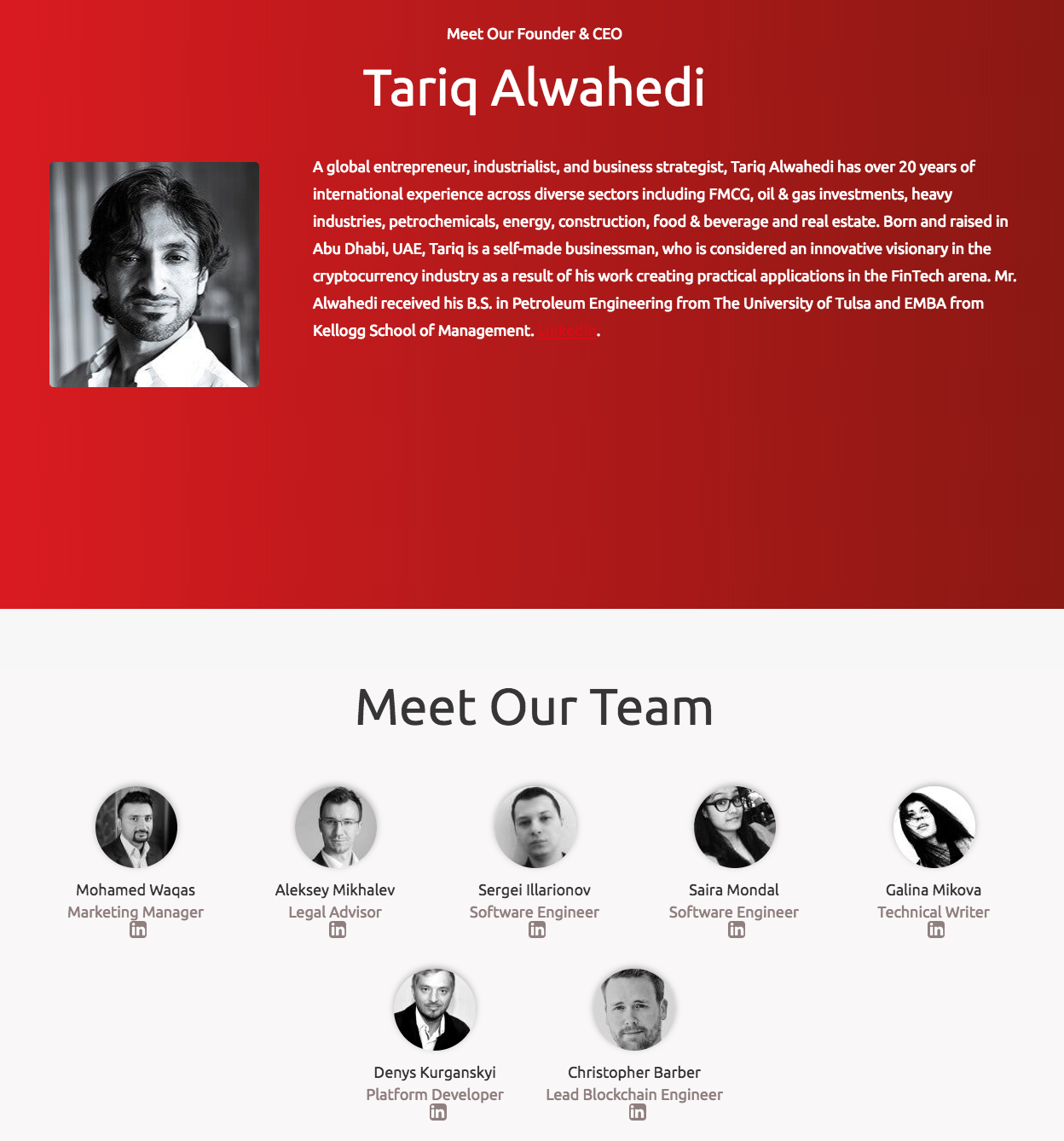 For further information, feel free to visit :
https://bitcointalk.org/index.php?action=profile;u=1025265