Introduction to Mixin Blockchain Platform
Mixin is a Blockchain technology driven network that is built on the BFT-DAG network and connects blockchains that are already in operation with an unlimited throughput. Mixin wallet is an open source cryptocurrency wallet, which supports almost all popular cyptocurrencies.
With Mixin messenger you can transfer all cryptocurrencies with end-to-end encryption; the platform is the easiest way to enter the blockchain world.
Mixin Blockchain platform summary video clip: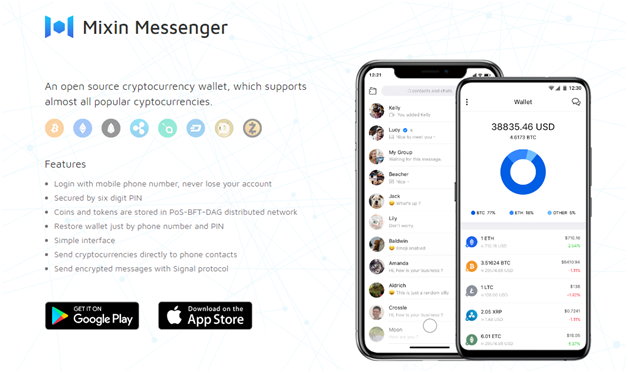 On Mixin Platform:
Transfer any cryptocurrency to anyone with their phone number, even if they are not a Mixin user.
The easiest crypto payment method, even easier than PayPal.
Easy access all services and DApps in the cryptocurrency space.
All messages are end-to-end encrypted with the Signal protocol.
Open API allows anyone to develop new features for the client.
Mixin app and protocol code are both available as open-source.
Download Mixin Mobile App on: https://mixin.one/
Features of Mixin Platform
Secure
The Kernel BFT consensus is secured by a strict punitive PoS. If a kernel node is determined to be an attacker, all its collateral will be recycled into the mining pool.
TEE enforcement ensures three important security and trust factors for Mixin Kernel.
Mixin Light node is a simplified payment verification (SPV) node for Mixin Kernel. It stores all unspent outputs for easy account balance query.
Instant Transactions
Low latency matters. The Mixin DAG equipped with aBFT gives Mixin Network > 1,000,000,000,000 TPS capacity with a final confirmation time of under 1 second.
A loose mesh topology made up of kernel nodes are responsible for transaction validations and persistence. Unlike blockchain, there are no 'blocks' in Mixin Kernel, all transactions will be broadcasted at an exponentially increased speed.
Private
Mixin Kernel utilizes the UTXO model of Bitcoin to handle transactions. The CryptoNote one-time derivation algorithm is also used to improve privacy as there are no address reuse issues that come with it.
The three Ghost Output thresholds used will improve privacy while also forcing the outputs random amounts.
Powerful
Mixin Network has already connected with the top 12 main blockchains, such as BTC, BCH, ETH, EOS, ETC, SC, XRP, XEM, DOGE, DASH, ZEC and LTC, it also supports to deposit and withdrawal more than 49,500 cryptocurrencies.
Mixin Network doesn't support smart contract yet, but there will be a similar solution soon.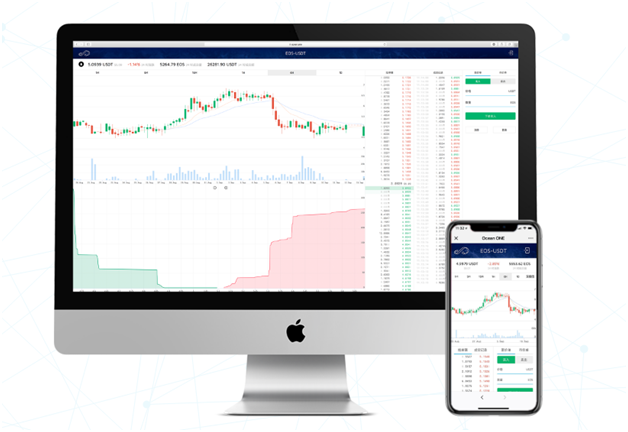 XIN – Token Information
XIN is the sole token used by many services in Mixin, including full node collateral, DApp creation and API calls.
To join the network as a full node, one must pledge at least 10,000 XIN token to establish initial trust.
Every new act of DApp creation will have a one-time cost in XIN, the amount of which is determined by the resources the DApp claims to consume. The Mixin API calls from DApps may cost some XIN well, depending on the call type and count.
All XIN penalties and fees charged by the network will be recycled to the mining pool.
1,000,000 permanent total XIN token is issued to the world at one time, and 400,000 of them have been successfully distributed to holders from 25/11/2017 to 25/12/2017 with rate 20 EOS/XIN.
50,000 XIN have been distributed to early Mixin Messenger adopters. 50,000 XIN are reserved for the development team.
The remaining 500,000 XIN will be the incentives for all Mixin full nodes and light nodes.
Mixin Blue Print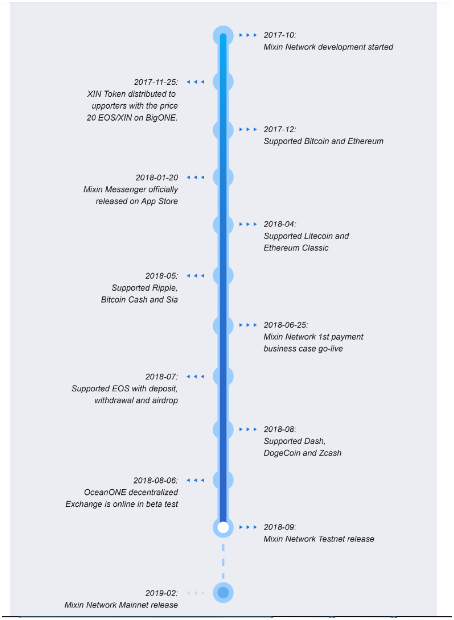 For more information about Mixin, visit the following links:
English Mixin Telegram: https://t.me/MixinCommunity
Reddit: https://www.reddit.com/r/mixin/
Medium: https://medium.com/mixinnetwork
Facebook: https://www.facebook.com/MixinNetwork/
Facebook:https://www.facebook.com/MixinMessenger/
Twitter: https://twitter.com/Mixin_Network
Twitter: https://twitter.com/mixinmessenger
Published By: Okorie Daniel Nwokedi
Bitcointalk Profile Link: https://bitcointalk.org/index.php?action=profile;u=1994989