4ARTechnologies
4ARTechnologies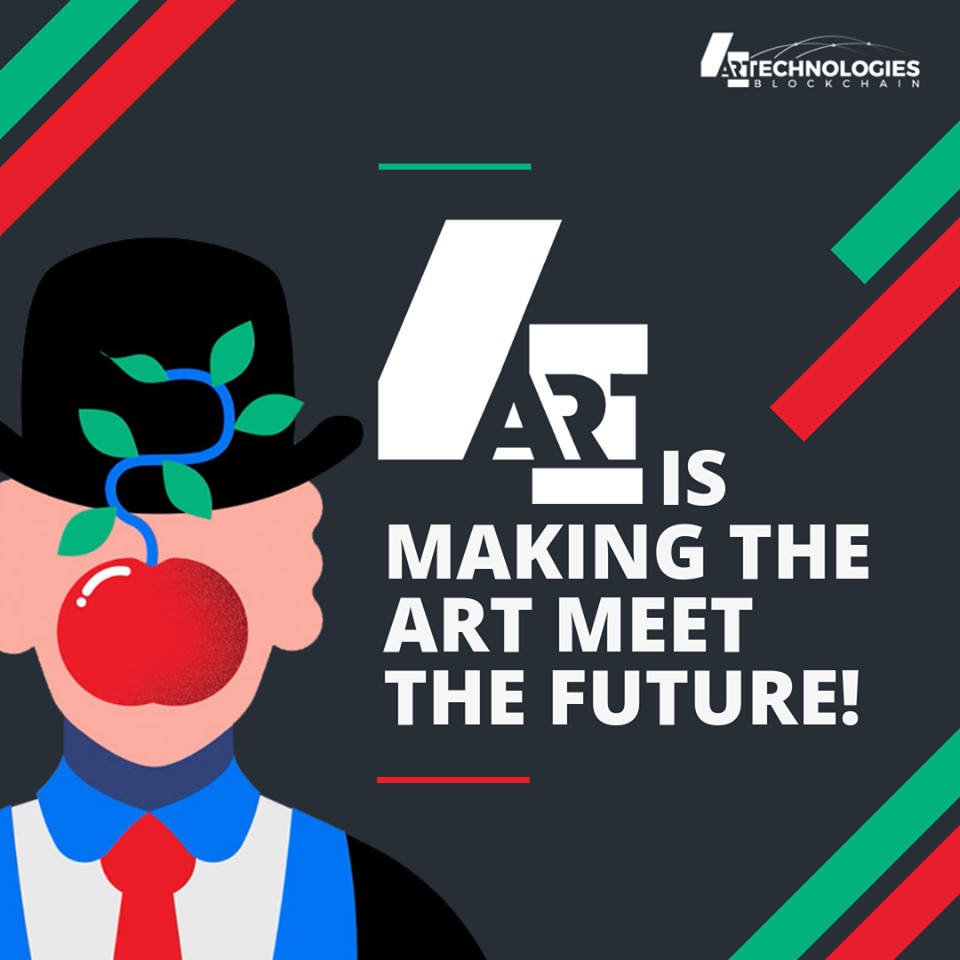 4ARTechnologies Main Features
Eliminates the problem of art fraud Once an artwork's "fingerprint" has been captured, all it takes to check that artwork's authenticity is another quick scan using the mobile app. Since this fingerprint – along with all other vital information on history and provenance – is stored on the blockchain, it is tamper-proof.
Creates transparency at no expense to privacy The industry has long resisted the creation of a centralized database due privacy concerns for investors and artwork owners, and the lack of a practical technical solution. 
Bring novel efficiency to condition and restoration reporting condition report are part of virtually every transaction in the art market, from insurance to logistic to sales – at least in theory. With the 4ART mobile app, both condition and restoration reports are bound to become a matter of minutes for a fraction of the establised cost.
Makes managing portfolios easier than ever the 4ART platform as a service helps users maintain all ownership certification, lending, restoration, transportation and insurance coverage related to an artwork – for owners of individual pieces as well as galleries and museums with large portfolios.
 Empowers artist to earn from resales of their works Like any other holder of intellectual property (e.g. writers or musicians) artist, too, are entitled to gain royalities from their works. 
Market Potential While art has long been a prized asset for investors looking to diversify their portfolios, the most recent number on the art market published by Art Basel and UBS in their report on "The Art Market 2018" reveal the true potential of vibrant and growing market. Having grown by 12% since 2016, the market's annual turnover in 2017 amounted to $ 63.7 billion, broken down into 39 million individual transactions – the highest number of transaction since 2008. The fact that the number of transactions grew by only 8% suggest that the average value of artworks traded has in
Token Sale
Details
Token Symbol: 4ART
Token Price: 0.3 EUR
Platform: Ethereum (ETH)
Minimum Transaction: 500 EUR
Softcap: 15.000.000 EUR
Hardcap: 250.000.000
Country: Switzerland
Payment Accepting: BTC, ETH, Fiat
Roadmap
FEB 2017
Idea inception
APR 2017
Licensing of augmented authentication technology to 4ART
MAY 2017
Legal setup
JUL 2017
Team setup
DEC 2017
Whitepaper and project concept
MAR 2018
Demo Application on iOS Development.
JUN 25,2018
Token sale to early-stage investors (Close Group)
JUL 9,2018
4ART Pre-ICO Phase 1
JUL 23,2018
4ART Pre-ICO Phase 2
AUG 6, 2018
4ART Pre-ICO Phase 3
SEP 28, 2018
4ART ICO End
SEP 2018
Launch of Alpha version of 4ART app (MVP)
OCT 2018
Launch of Beta version of 4ART app
NOV 2018
Integration of further APIs.
JAN 2019
4ART Token launch on exchange
MAR 2019
European rollout
AUG 2019
US rollout
From SEP 2019
Continued development in all directions
4ARTechnologies Team 
NIKO KIPOUROS 
ROLF MAIER
CHRISTINA KIPOUROS
DINO LEWKOWICZ
SERGE J. POLIAKOV
REINHOLD WENTSCH 
MONJA MAIER
JOACHIM HAAS
PETER CHEUNG 
THORSTEN TRITSCHLER 
ALI NAQI SHAHEEN 
THOMAS OBITZ
KAI ZEH 
KURT SPIRIG
CHRISTIAN KENDLBACHER 
RAIMUND STECKER
ANDREA VON BREDOW
MANFRED MEIER 
MICHAEL KEUSGEN
CHRISTIAN MAEDER
For more information:
Website: https://www.4art-technologies.com/
Whitepaper: https://www.4art-technologies.com/wp-content/uploads/2018/08/EN-Whitepaper-4art.pdf
Youtube Channel: https://www.youtube.com/channel/UCegvwuKImQUrZj1RsFPMXYg
Telegram: https://t.me/fourartechnologies
Twitter: https://twitter.com/4ArtTech
Facebook: https://www.facebook.com/4ARTechnologies/
Reddit: https://www.reddit.com/user/4Arttech
Instagram: https://www.instagram.com/4artechnologies/
Author: https://bitcointalk.org/index.php?action=profile;u=2410389