🔥EQWITY🔥The First Decentralized Ecosystem That Easily Enter the STO Market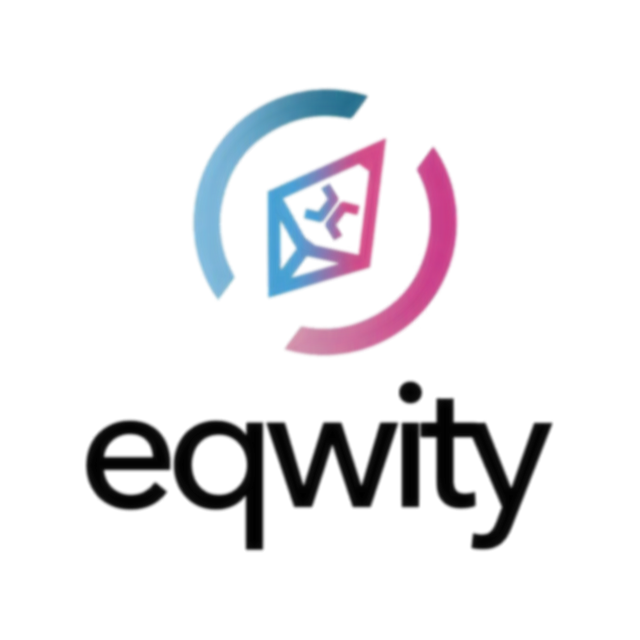 About Eqwity
Eqwity is an ecosystem that encourages blockchain industry self-regulation by introducing the new ICO standard, decentralizing company governance and opening doors to tokenized shares trading. Powered by EOSIO.
The first step will be to introduce the ICO.E a new ICO standard, meaning Initial Coin Offering + Equity Airdropping. An Equity Airdropping is a free distribution of company shares initiated by project founders for returning the trust to first-backers.
The principle is simple, for each utility token purchased each investor receives a company share as a FREE « THANK YOU » GIFT. Having these company shares will give voting right in a decentralized company governance, as well as dividends.
Our main goal is to encourage Blockchain Industry self-regulation thanks to a Decentralized ecosystem bridging onchain and offchain worlds.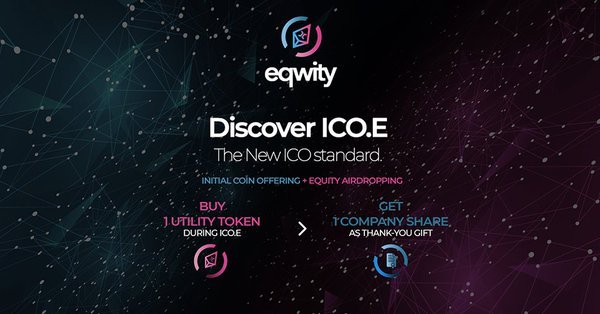 The ICO market (Initial Coin Offerings) has developed rapidly. This new way of raising funds that has emerged over the past few years has beaten the record. In 2017, many projects have emerged thanks to ICO who are trying to solve problems or offer services related to blockchain technology. During the crypto bull run, 209 cryptocurrency and tokens are created through the ICO process. 1 These projects allow the founder to raise nearly 5.6 billion dollars, a record at 2 times.
In 2018, despite the strong decline in the first semester cryptocurrency market, the number of ICOs has skyrocketed like never before. During the first 7 months, the 638 ICO was launched for nearly 17 billion dollars injected into projects by the community blockchain. It's no secret to say that the growth of the ICO has shifted one of the current fundraising mechanisms. Unfortunately, like other majors
technology breakthrough at first, ICO had many shortcomings. This causes access and abuse to surf in the initial euphoria, lack of security, regulation, transparency and lack of experience of stakeholders, both investors and project founders.
Project objectives
The main objective of the developer is to create a decentralized ICO market, which allows to ensure the security of investor funds and the promising development of projects.
Today the Security Token Ecosystem needs more services aggregation, processes standardization and procedures digitization in order to achieve a global adoption, this is Eqwity.
All necessary services to set up and perform your Security Token Offering in a unique decentralized ecosystem.
Discover the power of "STO Plus" by offering a compliant security token and a utility token to your investors simultaneously.
Automated Security Tokens issuance without coding a line thanks to our user friendly smart contract generator.
Easily perform all your compliance procedures thanks to a fully standardized and smartly digitized process.
Get a viability label issued by the first decentralized project audit service.
Automated digital asset listing on Blockchain Stock Exchange (BSE) for creating your first liquidity.
Facilitate the governance decentralization of your blockchain company via Community Voice Mobile DApp.
Let's make easier STOs market penetration to blockchain startups thanks to the first STO-oriented accelerator program.
The Eqwity Ecosystem
At Eqwity we are building the easiest way to enter the STOs market, thanks to a decentralized ecosystem aggregating, standardizing and digitizing all services.
STO Plus. The Hybrid STO Standard.
Eqwity introduces the "STO Plus", the first Hybrid STO Standard giving right to a compliant security token (voting/dividends) and a utility Token (access to services) in a two-in-one package!SECURITY TOKEN "Voting & Dividend Rights" x UTILITY TOKEN "Access to Services".
Hybrid Distribution
Security Token (ERC-1400) + Utility Token (ERC-20)
Token details
Available for sale:
30 000 000 (50%)
Total supply tokens:
60 000 000
Financial information
STO Price:
1 EQYS = 1 USD
CORE TEAM OF THE EQWITY AND ADVISORY BOARD
CO-WORKERS
Conclusion
ICOs has done wonders but STO is here to solve it's underlying problems. With Eqwity, the dawn is in view. Technology keeps evolving day by day, the blockchain public offering industry is not indifferent to the status quo. Growing with technology is development and growth. Therefore, it's pertinent that this revolution and evolution is embraced by all tech lovers.
FOR MORE INFORMATION CLICK LINK BELLOW: