LOLCOIN | THE FUTURE OF EDUCATION
The current educational system is obsolete and in urgent need of modernization. School and University can teach a lot, but all these assessments and the knowledge gained over the years have nothing to do with real life. Children from childhood are constantly hammered that if you finish school for one five, get a red diploma, then you are sure to take a good high-paying job. But the reality is quite different. All of these assessments and performance indicators have nothing to do with future financial well-being. Any study course develops a lot of positive skills, such as memory, perseverance, sometimes even ingenuity, but do not hope that spending 17 years of study, a lot of money and free time, you will get a decent job as a result.
Today, more and more people are beginning to realize that all these stories of teachers and relatives about the importance of education and its role in life are greatly exaggerated. For example, in our class 3 people graduated from school with a gold medal, as a result, one works as a saleswoman in a grocery store, the second became a dancer, and the third got married and does not work at all. In General, what was 11 years to go to school, then another 6 years to spend on training at the Institute, and eventually get a specialty for which no knowledge is required at all. All these imperfections and injustice of the existing system and prompted the developers of the LOL project to the idea of creating a unique platform. It's time to look for innovative solutions, completely modernizing the modern education system!
The Learn Online Education (LOL) project is able to make a real revolution in the world education system by integrating modern decentralized blockchain technologies into its work, as well as by modernizing the system of knowledge supply.

LOLCOIN is able to offer every person on our planet to get the highest quality education of the world standard. Specialists who have received education on this platform receive diplomas that will be listed around the world, and as the most advanced and highly professional. LOLCOIN differs from traditional education systems in that it removes barriers through decentralized markets of digital learning materials for tests and certificates at the European International University.
LOLCOIN solves all existing problems in traditional education systems:
Overstated requirements for employment for a diploma in this specialty. Often this approach provokes young people for the illegal purchase of a diploma.
The education system has become a business, the annual cost of which in the most promising institutions often exceeds hundreds of thousands of dollars. As a result, people take out loans and then pay for the rest of their lives.
The strict approach for incoming entrants has led to the exclusion of millions of young people from higher education. For example, because of the three in mathematics, a person did not pass the competition and did not enter the philological, the world did not see an outstanding writer. The assessments are very subjective.
4 Conventional education severely limits people, the system is not flexible. Often students have to deal with non-alternative teaching methods, schedule and venue.

Advantages
LOL has the highest degree of world-class education, in addition, they have been successfully tested for compliance with European International universities. The project has all the necessary certificates for its training materials, which are in the blockchain. With this platform, anyone, regardless of their location. social status, wealth and nationality can receive the best education in the world from the best mentors with extensive teaching experience. The platform already has ready algorithms for testing and is fully supported by many candidates of science.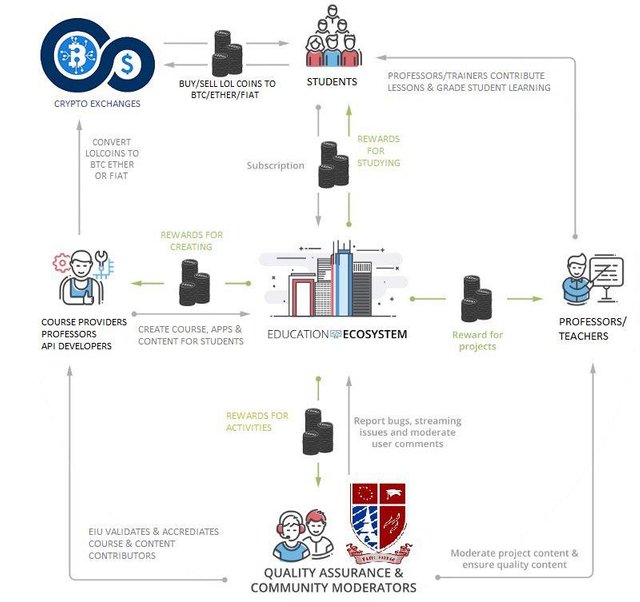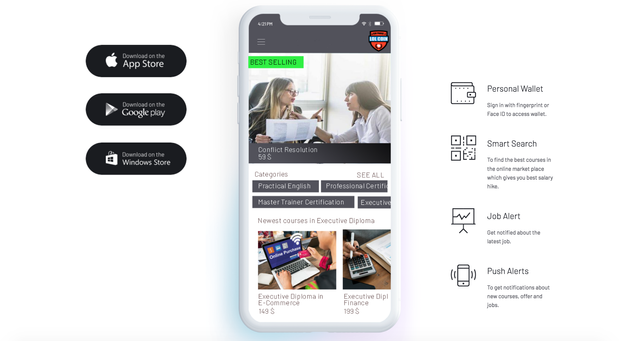 LOLCOIN has its own application that can be downloaded not only to your iPhone or Android, but also to any other available gadget or computer. The project has a highly qualified team, reliable partners and a popular idea. In General, the project is very interesting, for more detailed information you can follow the links below.
The uniqueness of the text 100 % – https://text.ru/antiplagiat/5cc4eeed52c82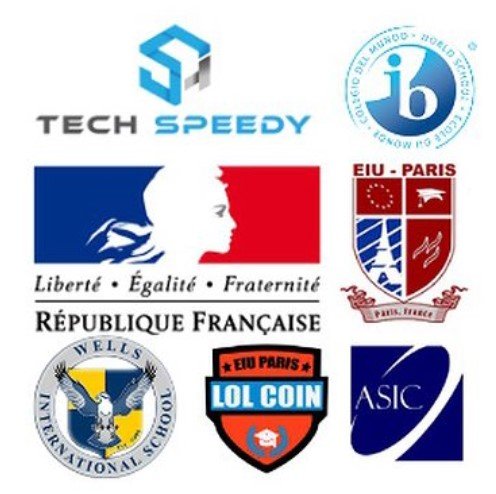 My BitcoinTalk – goldenbitC : https://bitcointalk.org/index.php?action=profile;u=2042706
ETH: 0xD344c4841ddEE38f6aD75576ee031A7Be1570ef1