Blockchain technology provides open access to information at all times, thereby, ensuring fully transparent process, accurate data records and equal terms for everyone.
Binary Options is a financial derivatives instrument that requires traders to correctly indicate the price movement direction for the underlying asset at a given point of time in the future. The forecasting horizon can vary from a few minutes to several months.
Financial trading is about buying and selling in the hope of making a profit. Everyone wants to make profit in his investment. Therefore let me introduce you to a project called BETEX.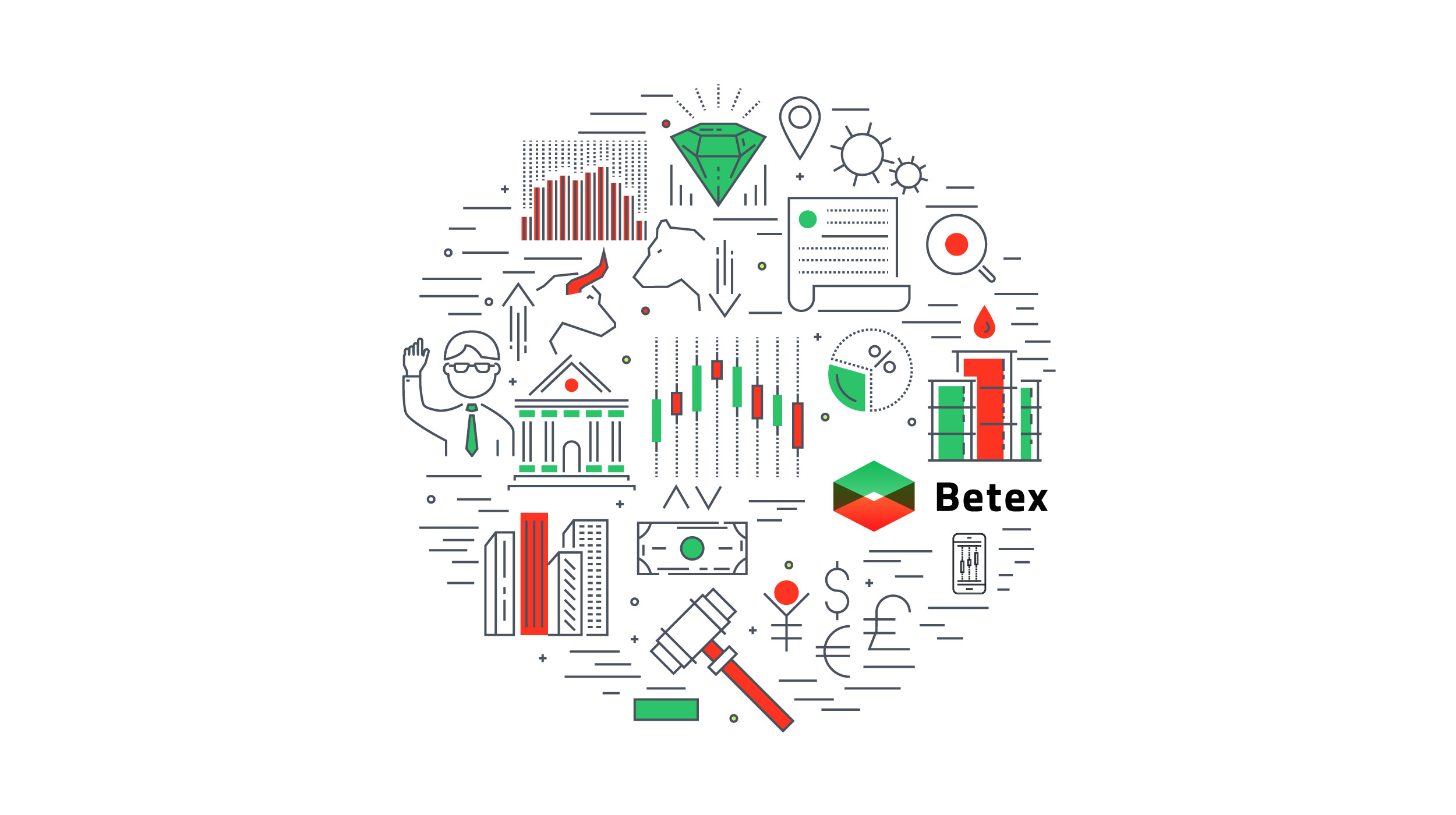 BETEX is a leading-edge platform for P2P financial derivatives trading. It enables users to place bets on future changes against each other.
As a platform provider, we cannot engage in betting. Thus, there is no way for us to benefit from it. We only profit from collecting service fees.
A binary option is a fast and extremely simple financial product which allows investors to bet on whether the price of an asset will go up or down in the future.
BETEX is a type of binary option that will substantially improve the way betting is done. It is a radically new business model that wii shift users mindset from worrying about the integrity of platform providers to focusing on own capacity to make profit.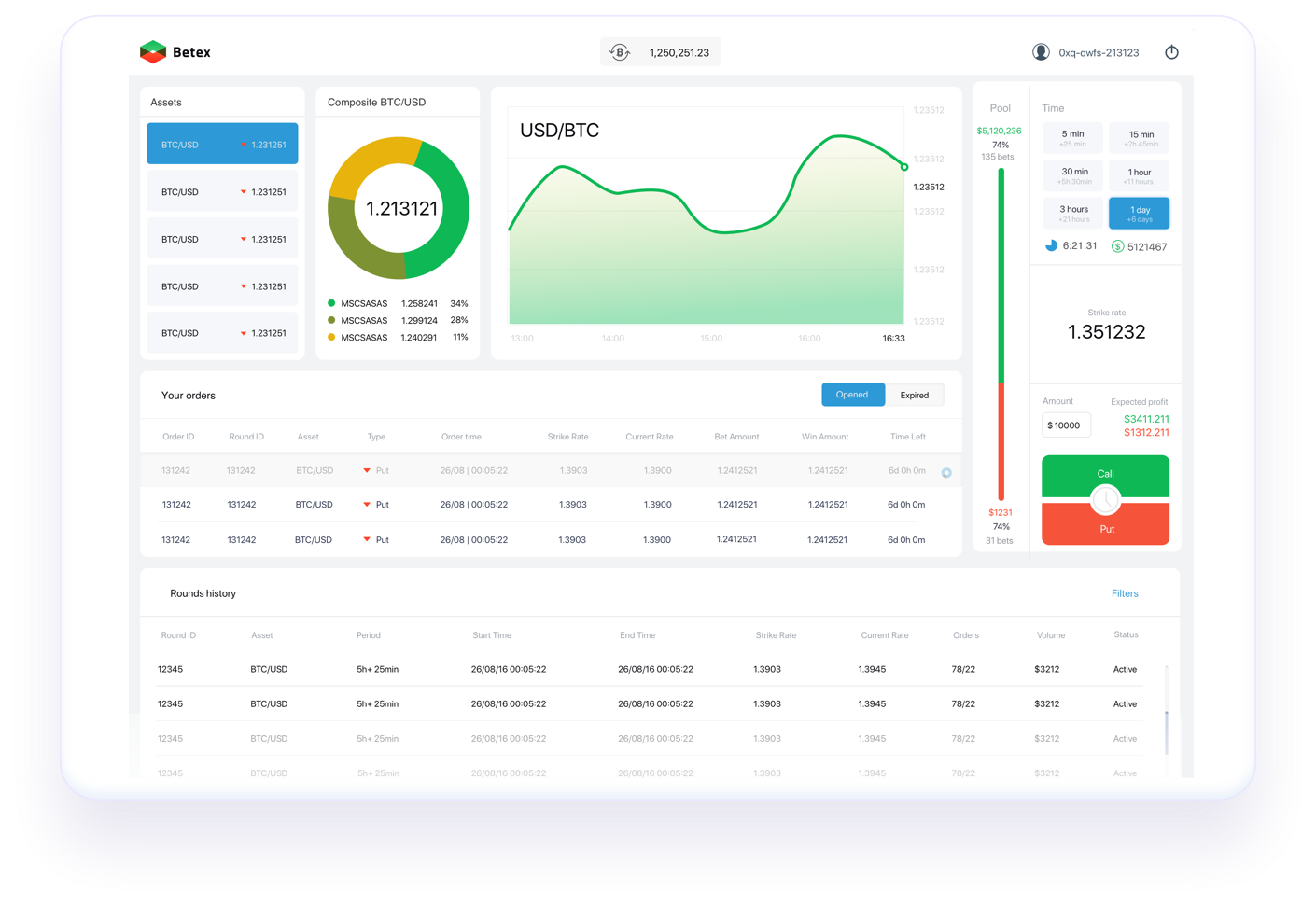 BETEX is on a mission to bring clear-cut transparency to all financial markets and, that can conclusively eliminate the issue of trust.
Benefits of BETEX
Both the platform and brokers can always prove authenticity and accuracy of the results. In the worst case scenario, if a mistake is made, it will be admitted or justified. Hence, it is no longer needed to trust each other to be sure terms are fair.
Trading is realized with ERC-20 tokens of stable value. It is stored and presented in the Ethereum blockchain, making it possible to audit the platform operations in real time, or later. Open access to data prevents intermediaries from altering results;
50% of the platform's profit made from commission is distributed among BETEX token holders. 40% goes to brokers.
BETS
The betting process is a transaction of transferring tokens to the address of the Betex smart contract, indicating the type of bet and the pool ID. The bet is accepted by the system until the pool is closed.
Bet options
At the moment, the system supports 2 types of bets — on growth and falling. In the future, we plan to expand this list to support bets for other types of events.
BETEX Tokens Distribution
5% Token Pre-Sale Round 1
15% Token Pre-Sale Round 2
30% Token Sale
10% Reserve for brokers (Vesting for 6 months)
8% Reserve
2%Bounty
30%Founders and team (Vesting for 6 months)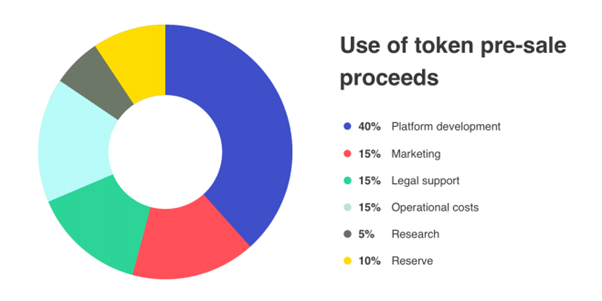 BETEX ICO
Betex token sale starts on March 1st, 2018
Start of ICO:
01.03.18 at 12:00 GMT
End of ICO:
31.03.18 or 3,000,000 of BETEX tokens are sold out
ICO BETEX token price:
$3.00
Max amount of tokens to be sold:
3,000,000 out of 10,000,000 (30%)
ICO hard cap:
$ 9,000,000
Min purchase amount:
0.5 ETH or 0.05 BTC
This is an example of how BETEX Platform works:
Initial data for the example:
Trading pair – BTC/USD
Time interval – 5m + 25m
The start time of the current round – 12:00
The time to stop accepting bets in the current round is 12:05
The end time of the current round is 12:30
The composite rate at the beginning of the round (Strike Rate) – $7154.5844
The composite rate at the end of the round (Outcome Rate) – $7195.2557
Trader_1: 12:01:30 $100.00 Call
Trader_2: 12:02:17 $200.00 Call
Trader_3: 12:04:10 $600.00 Put
At the end of this round, we get the following results:
Trader_1 and Trader_2 are the winners.
The total pool size before deduction of the Betex commission is $900.00.
Betex platform commission is 5%, or $45.00.
Total pool size after deduction of the Betex commission $855.00
Trader_1 will receive 855 * 100/300 = $285.00 Trader_2 will receive 855 * 200/300 = $570.00
Very Interesting! Don't you think so?
For more information on this tremendous project, visit the links below;
Website: https://betexlab.com/;
ANN: https://bitcointalk.org/index.php?topic=2518678
Author :
https://bitcointalk.org/index.php?action=profile;u=1129078