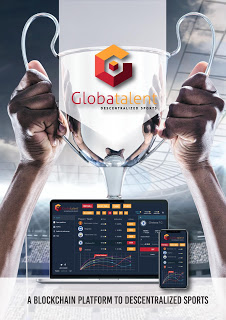 Globaltent is a blockchain platform where clubs and players can finance themselves by selling their future copyrights and all fans can invest in their idols.
By integrating existing blocking technology, we will create a platform that will connect you to various sports teams and you can invest in their games.
We designed a decentralized platform using blockchain technology, where you and the wider community get access to different sports teams / players. You will benefit from investing in players or teams in the markets we provide. Profits are derived from buying and selling future benefits guaranteed by the right of withdrawal, player transfer, prize money, salary, ticket sales, TV contracts or other income. No need to spend a large amount of money, you can invest with a small amount of money and use it. In addition to investing in this player or team, you also participate in the development of these sports players.
We will also help players or teams who need financial support for their achievements, by decentralizing the sports industry and letting fans invest in their teams to make a profit. Every 33% of the fees we earn will be used to support the GLOBATALENT Youth Program which is a fund support program for young athletes with no economic resources to develop their sports and academic careers.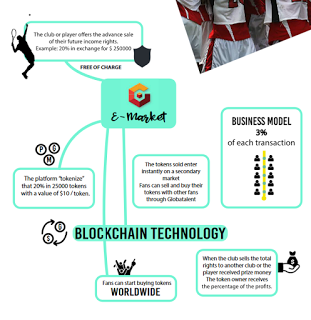 TOKEN SALES – JOIN OPPORTUNITIES
With this opportunity, we invite you to enlarge this Platform, to reach Broader Communities. We will release a Token named "GBT Token", here are the data.
Name: GBT Token
Offering 500,000,000 out of about 850,000,000 early GLOBA tokens (GBT)
Private PRE-ICO will open from April 16, 2018 to May 18, 2018.
GBT offered: maximum 200,000,000 GBTs = $ 22,000,000 USD = 0.11 $ / GBT
Primary Crowd Sale = purchase from May 21 to May 23, 2018 = 18% bonus discount, (b) purchase from May 24 to May 27, 2018 = 10% bonus discount, and purchase from May 28 to May 31, 2018 = 0% bonus discount
GBT offered: maximum 300,000,000 GBTs = $ 39 million USD = 0.13 $ / GBT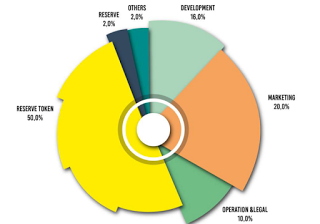 For more information, you may visit:
Website: https://globatalent.com/
Twitter: https://twitter.com/globatalent
Telegram: https://t.me/globatalent
Whitepaper: https: // globatalent. com / whitepaper /