Casper API: Securing Sensible Information Using Invisible Means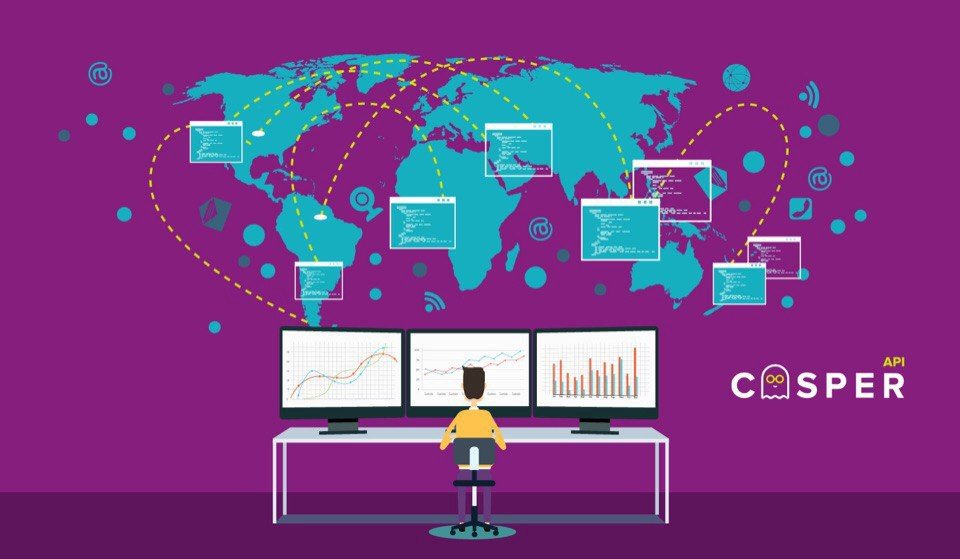 With the development of new technologies, information has become particularly valuable. But for easy access from anywhere and security of data has been a real concern so, because of this problem important data is not stored on our devices anymore, it's sent over the Internet to inaccessible servers (cloud). But security, lack space availability, and cost have been real problems in this industry. Now data is generated by not only people data is also generated by a large number of IT devices, drone technologies, self-driving vehicles, I robots. All of this wants enormous storage capacities, which will cost significant demand and a significant amount of money. This is where DApp such as Casper API will come in to play.
Casper API development is planning to resolve all issue of data storage, quick access to security using blockchain technology. Casper is a cloud storage system for decentralized applications which use Ethereum blockchain using smart contracts.

In a nutshell, Casper allows secure cloud storage facility for important user data with an enhanced of privacy and flexible options for access control of data. Casper planning to removes intermediaries between user and data stored locations. Only the owner of data will have access to their information.  Casper's basic features include.
1. Encoding of stored files to increase security.
2. High file upload/download rate on peer-to-peer technology.
3. Shared file access, feasible data storage pricing.
Copy Control
Casper API offers the chance to each vendor to get paid by storing files or by making data traffic happen. The number of file copies that run in a data transfer is regulated by the smart contracts, so there is very little chance of discrepancies on the information handled by the vendor. If a particular vendor becomes unavailable, the system will rely on a backup vendor out of four preset choices to keep the ongoing flow of traffic.
Basic/Flexible access system
The Casper API platform will allow users to give direct access to their data in a very direct fashion. The system will be effective for vendors who are handling a lone regular seller. But if the vendors are handling data that is being put out in the open to an extended number of users, they can enable a flexible protocol to connect a restricted amount of people on limited timetables handling up to 2GB of data per download.
File Replication
This feature requires that vendors remain online at all moments, every day of the week to provide enhanced bitrates to handle increased volumes of traffic and improve the reliability of the service. The vendors choosing to work under this scheme should be equipped with powerful computers that allow them to verify data download requests and to validate data transfers.
Storage Solicitors
Individuals who want to use the Casper Network to store their data on a secure P2P system. Once the data is uploaded to the network, the solicitors can rest assured that their information is safe, as the storage vendors cannot access it due to the advanced network encryption algorithms. Full data redundancy is also a vital feature of the Casper Network.
If for any reason any coupled hardware system decides to go rogue or off the grid, the Casper API will automatically re-route the "lost" data to a different storage vendor. This way, Casper implements an automated rating solution that is going to reward the most reliable storage vendors.
A robust governance system is set in place as well but without tampering with the heart of a genuinely decentralized blockchain system that's meant to auto-regulate.
Safe data storage will always be in demand regardless of the trends or times. Projects like Casper are going to be vital for the sustainable growth of the emerging technologies.
WEB: http://www.casperproject.io/
WHITEPAPER: http://www.casperproject.io/docs/Casper_whitepaper_eng.pdf
TELEGRAM: https://t.me/CasperProjectENG
TWITTER: https://twitter.com/CasperAPI
FACEBOOK: https://www.facebook.com/CasperAPI/