Wireless money transfer and cashless payment systems have exploded all around the world over the last decade and a half. Global transactions of this type has increase recently from 11.3% from 2013 to 2017, reaching nearly $450 billion today. Most recently, this growth has seen the introduction of even newer and more mobile forms of payment through solutions like Apple Pay, Google Pay, and others.This brings many investors to search through for peer-to-peer market outreach. since the basis of every business man is to make profit at the end of its investment. Orbis the only and the best worldwide easy money transfer and investment for all investors decided to create a platform with a decentralized investment markets for setting the stage. These platform have a peer-to-peer market structure, and in such a structure, investors interact directly with one another without the need for complex intermediary hierarchies.
What Orbis all about?
Orbis is a unique blockchain technology platform that makes use of two coins which are used to Withdraw ,Transfer with No Fee, Store, Spend and Invest your Money and Cryptocurrency via NFC Mobile App, Desktop Software, Orbis Card or in our future Worldwide Self-service Orbis Branches.
Reason of investing in ORBIS?
ORBIS system provide 24-hour basis transfer and payment , either online or in-person at any ORBIS branch. This will allow everyone to access the benefits that cryptocurrencies provide them, including low transaction costs, no-limit transactions, fast payment, and the removal of geopolitical barriers to payment. Their team works hard to ensure that they are providing a useful service to the world. Their intention is to make life easier for every single one of their customers. they are actively working to promote the blockhain technology for easy transfer and investment through their branch system for all customers , including access to mobile payments and no-fee money transfers between 3 billion+ people, unfettered by high costs, time-consuming methods, human errors, or service downtime. they would also be providing an unprecedented system that offers faster, cheaper, safer, and more reliable service than any of our competitors.
see video below
ORBIS with a brighter future for customers and investors.
Orbis future represents simplicity and automation of services for all their customers, Orbis Worldwide Money Transfer and Investment is the future for the world. Orbis come with a fast, easy and cheap concept of financial transactions, investment and marketing services bringing out User Friendly services through intelligent marketing in all social classes. Orbis vision is to create a new worldwide financial branches, based on blockchain decentralized technology. Orbis Company will provide innovative transfer, payment and investment services using cryptocurrency tokens and block chain technology. This technology combined with mobile and computer software, will give mankind the opportunity to make money transfers, investments and payments using our self-service machines, as well as personal smartphones and computers with internet access. Payment methods using NFC mobile technology and debit cards offered by Orbis Company will be the next step in reducing the flow of cash money from the market. Free wireless Points of Sales offered will help small traders, entrepreneurs, self-employed, small as well as big business owners, receive payment for their services and products.
Orbis initial coins flows know as the token sale for the company for all investors.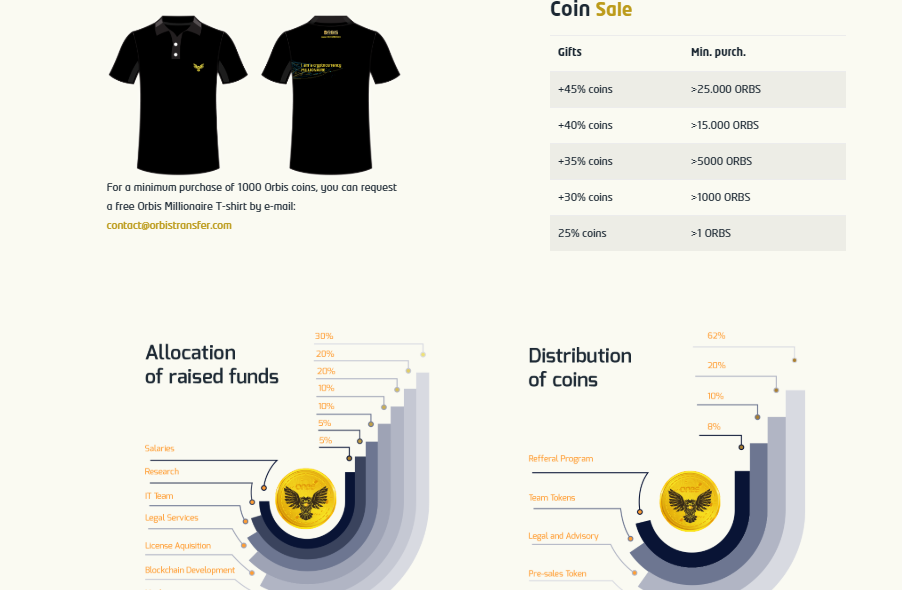 check the websites for whitepapers https://orbistransfer.com/downloads/Orbis_White_Paper.pdf
ORBIS Road map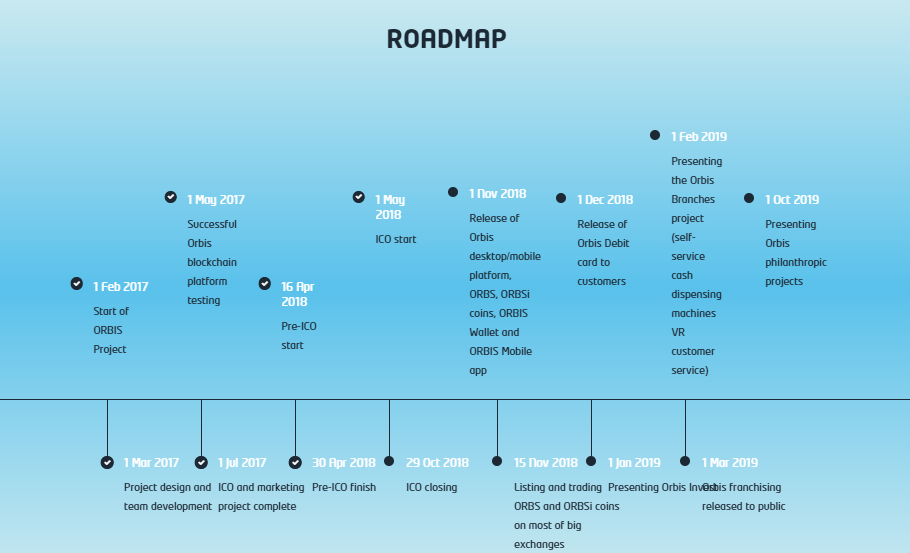 The great team handling ORBIS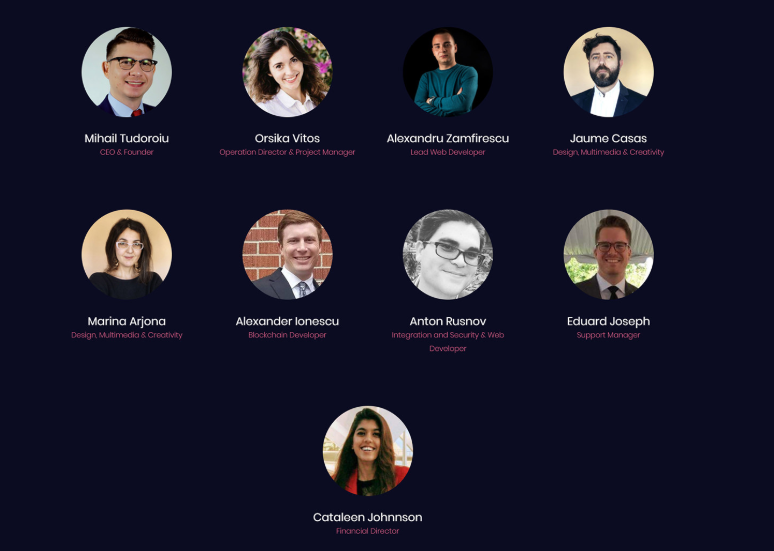 Conclusively, The current financial system is heavily centralized and mainly serves the interests of only a few major players. These are the banks and financial companies that we see internationally today, which have a vested interest in maintaining their status quo. The rent-seeking behavior of these enormously inefficient and largely stagnant corporate structures have become toxic to the success and opportunity of nearly everyone else in the world. Investing in ORBIS will solve all issues of marking trading e.t.c. Invest in ORBIS and enjoy the benefit of Crypto for instants transactions.
For further information check the following websites
FACEBOOK: https://facebook.com/orbistoken
TWITTER: https://twitter.com/OrbisToken
TELEGRAM: https://t.me/orbisgroup
WEBISTES: https://ortbisransfer.com
WHITEPAPER: https://orbistransfer.com/downloads/Orbis_White_Paper.pdf
INSTAGRAM: https://www.instagram.com/orbis_token/
ANNTHREAD: https://bitcointalk.org/index.php?topic=3844192.0
BITCOINTALK: https://bitcointalk.org/index.php?topic=4885858.0
PUBLISHERS DETAILS:
bitcointalk: Oba1
link: https://bitcointalk.org/index.php?action=profile;u=2360207