Africunia is the first homespun cryptocurrency of Africa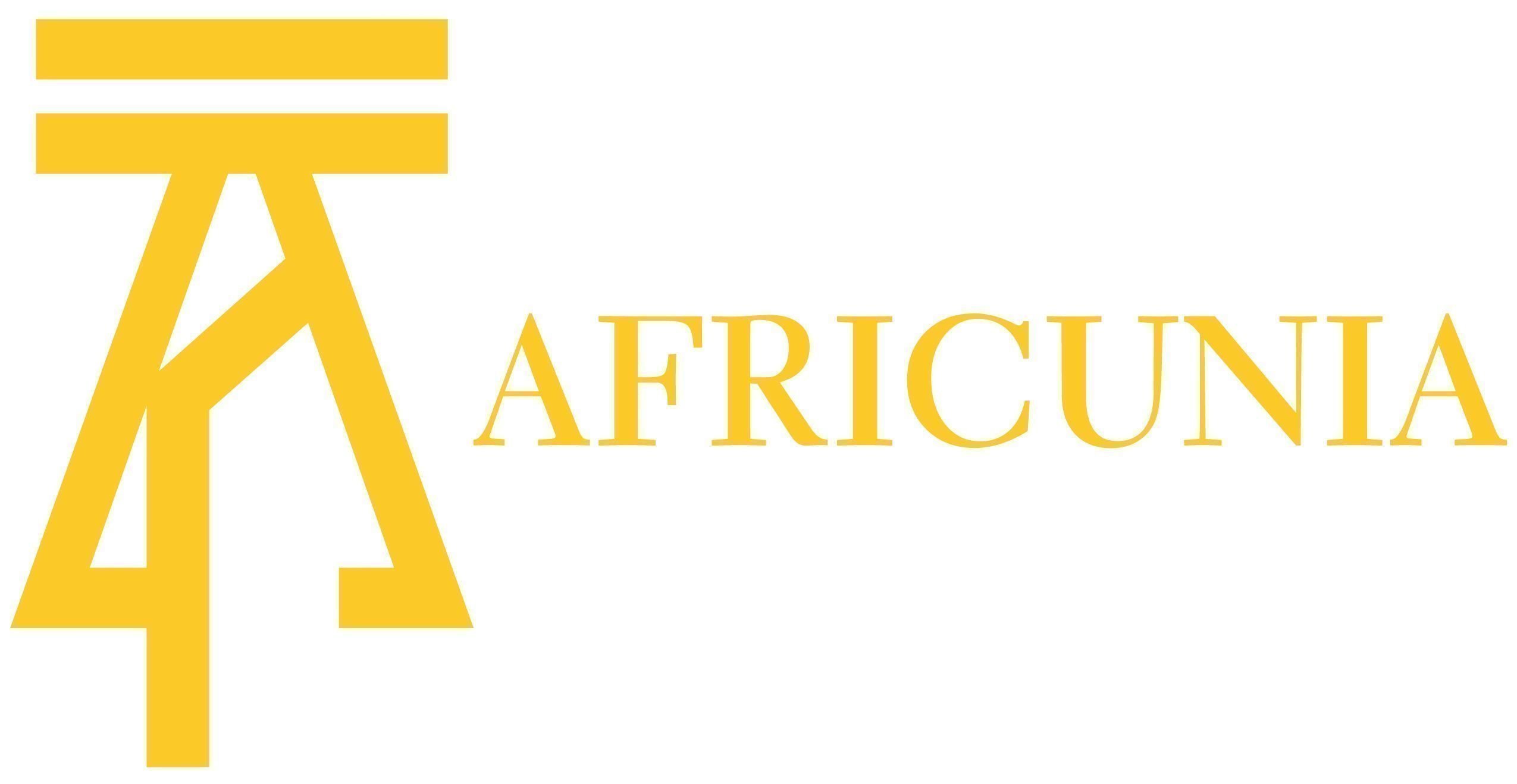 Introduction:
AFRICUNIA is in the process of implementing AFCASH — a crypto — based on AFRICUNIA Protocol Consensus Algorithm (APCA) to deal with the current problems of correctness, consensus, and utility that the current protocols have partly resolved. Our chief objective is to develop a new standard for tokenized investment that will act as a catalyst of bridging the gap between the fiat and cryptocurrencies.
What is Africunia Bank:
AFRICUNIA is introducing an innovative banking model that allows the use of
digital currency without hurdles, risks and technical barriers linked with
owning, transferring, and trading in cryptocurrencies and tokens. AFRICUNIA plans to achieve the scale to offer traditional and emerging banking products in a technology driven Blockchain era environment, eventually becoming the one-stop shop for all banking requirements. AFRICUNIA BANK project is going to be a 100% fully Digital Bank – a digital bank based on the concept of Decentralised Ledger Technology – Blockchain. Our new and unique Financial Institution is going to offer not only traditional bank services such as opening of savings & current accounts, issuing of debit & credit cards, loans/lending, exchange but also would interconnect the world of traditional finance and cryptocurrency Startups.
It will be the 1st African Crowdfunded Open Bank and it would have its own digital currency called AFCASH which is open for purchase during the Initial Coin Offering (ICO).
Features:
Some of the notable features of our Blockchaint Technology and Digital Bank Ecosystem would be:
• APIs
• EMIs
• Commercial Bank licence
• Digital Pass Technology
• Internet of Things (IoT)
• Big Data
• Applied Artificial Intelligence (AI)
• Credit & Debit Cards
• Lending/Loans
• Savings, Current & Checking Accounts
• Decentralised Ledger Technology
• Smart Contracts
• Instant and scalable transactions therefore over-the-counter and Point of Sale (POS) payments will be a cakewalk and as easy as ABC
Technical Info:
• For the singular purpose of our INITIAL TOKEN OFFER (ITO), AFCASH Token is ERC20 compliant and as such can be stored on Ethereum wallets which support this protocol. However, will develop own Blockchain Technology system based on AFRICUNIA PROTOCOL CONSENSUS ALGORITHMS (APCA) and test it for correctness, consensus, and utility.
• Digital Signing Algorithm
• Combination of two Algorithms (Proof-of-Work + Proof-of Stake)
• Blockchain Technology will be compatible with all programming and coding languages as this will enable us generate a larger following of users and miners
• A WebAssembly that can be run in modern web browsers with a compact binary format that runs with near-native performance and provides languages such as C/C++. Furthermore, it will also be designed to run alongside JavaScript.
• Cross-Chain Interoperability with other Blockchains for advanced smart contracts features
Financial Information:
Token info
Token: AFCASH
Platform: Ethereum
Type: ERC20
Price in ICO: 0.1000 USD
BONUS
10% referral Bonus.
Tokens for sale: 500,000,000
Token Distribution:
Team Members:
FOUNDER & PRESIDENT
Don Chancellor is a Human Rights Fighter, an outstanding person who is a true visionary.
Find him on:
COMPANY SECRETARY
Mrs. Madeleine Winkler is from Switzerland, an unflinching Defender
Find her on:
Dieter Frank Wipf
BUSINESS DEVELOPMENT DIRECTOR
Dieter is an independent Auditor from Switzerland.
Find him on:
Irina Yuhanyuk
MARKETING DIRECTOR
Ms. Irina Yuhanyuk holds Bachelor's Degree in Economics Entrepreneurship
Find her on:
Luciano Besitulo
CTO
Luciano is an immensely qualified and programmatic software engineer
Find him on:
Gérald Tissière
ASSISTANT CTO
Gérald Tissière is an astute professional from France
Find him on:
Alexander Papevis
HEAD OF SUPPORT
Alexander holds Masters Degrees in Electronics/Mechanical Engineering
Find him on:
Christian Bogdan
BLOCKCHAIN DEVELOPER
Christian Bogdan is the Lead AFRICUNIA BLOCHCHAIN TECHNOLOGY
Find him on:
Muhammed Enes
CHIEF GRAPHIC DESIGNER
Muhammed Enes Işık is the Chief Graphic Designer
Find him on:
Ovi Dey
GRAPHIC DESIGNER
Ovi Dey professional talented graphic designer
Usman Farooq 
GRAPHIC DESIGNER
Usman M. Farooq is the Specialist Lead Graphic Designer for the — Company Fresominc
Find her on:
Panda Osondu Oku who resides in Vienna, Austria is an accomplished Entrepreneur.
Find him on:
Claudius Lyn
PROJECT ADVISOR
Claudius a certified Senior Project Manager (GPM/IPMA Level B) with Master of Science in Mathematics
Find him on:
Nur Ilham
BOUNTY CAMPAIGN MANAGER
Nur runs our extremely high-stakes, high visibility bounty campaign
Find him on:
Oksana Sokolovska
ASSISTANT, MARKETING DIRECTOR
Ms. Oksana supports AFRICUNIA Marketing Director
Find her on:
Sina Ickler 
COORDINATOR, LANGUAGES
& TRANSLATIONS
Sina Ickler is a German Educator and Linguist who specialises in Group Management
Find her on:
Vasyl Pavlovich
FINANCIAL ADVISOR
Vasyl Pavlovych has worked in various capacities ranging from the position of a Sales Manager
Find him on:
Dennis Seah
FINANCIAL ADVISOR
Dennis Seah is involved in AFRICUNIA DIGITAL BANK project as the Financial Advisor for the bank project
Find him on:
Gregor Novak
TECHNOLOGICAL ADVISOR
Gregor is the CEO and Co-Founder of Suncontract.org, a Blockchain Technology from Slovenia
Find her on:
Karl Hartmann
TECHNOLOGICAL ADVISOR
Karl is a Civil Engineer, Draftsman and Builder from Switzerland
Find him on:
Barr Miletus
M.O NlemedimATTORNEY/LEGAL ADVISOR
Barrister Miletus M.O. Nlemedim is the current Attorney General & Commissioner for Justice of Imo state, Nigeria
Find him on:
Attorney PGDip
LP Cal EvansLEGAL ADVISOR
Attorney PGDip LP Cal Evans is a former United Kingdom Government Adviser with the "Department of Business Innovation and Skills,"
Find him on:
LEGAL ADVISOR
Esq Esq is a bright, talented and ambitious lawyer
Find her on:
TECHNICAL MANAGER
Isaac has more than 8 years of professional experience as an Engineer and Business Manager
Find him on:
AFRICUNIA AMBASSADOR,
GREATER CHINA
Find her on:
Roadmap:
1
Research and Experiment
Researching and experimenting with the RPCA will be our first step in the
AFRICUNIA journey. Our developers will develop dummy prototype of
Blockchain system based on APCA and test it for correctness, consensus, and
utility. We are already researching and experimenting with the APCA and its
application in Blockchain; and it is in advance stages.
2
Pre-ICO
The AFCASH pre-order will open on 1st December 2017 and run for 4 weeks up
to 31st December 2017. We are targeting 500,000,000 Tokens.
3
ICO
The AFCASH ICO will start on 1st January 2018 and run for 3 months up to 31st
March 2018.
4
Development of Blockchain prototypes
At this stage, we will develop a Blockchain prototype that will help to eliminate
ambiguities and enhance accuracy with our AFCASH crypto. It is advanced stage
of development.
5
Development of the Blockchain beta version
A beta version of our AFCASH crypto will be developed to help developers
understand the ecosystem better as further ambiguities are eliminated. We expect
this phase to take a maximum of 4 weeks. Therefore, this phase will run from 1st
April 2018 to 30th April 2018.
6
Testing of prototypes, beta version, and the entire ecosystem
We will test the system as a whole and ensure it is working properly and is
interoperable with existing systems. This stage will take a maximum of 3 weeks
and will run from 1
st May 2018 to 21st May 2018.
More Informstion:
My Information:
Bitcointalk Profile Link: https://bitcointalk.org/index.php?action=profile;u=2399648
Bitcointalk username: zafor3424
ETH Address: 0x0EEF5A30E98DeeE5bE36890bf9d3E8473D68AFd1