Africunia – The First Indigenous African Cryptocurrency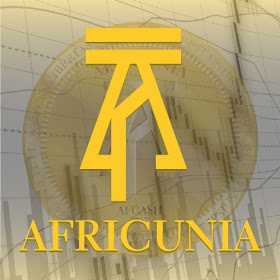 AFRICUNIA is introducing an innovative banking model that allows the use of digital currency without hurdles, risks and technical barriers linked with owning, transferring, and trading in cryptocurrencies and tokens. Open exclusively for investment during ICO, AFRICUNIA is a third generation closed-end fund that uses the AFRICUNIA Blockchain Technology to create a bank-2-bank and peer-to-peer cryptocurrency called AFCASH.
AFRICUNIA intends to bring investment globalization, transparency, and decentralization to the next level by leveraging the ubiquitous Blockchain Technology. AFRICUNIA offers a vision for the new standard of tokenized investment platforms that will help to bridge the gap between the fiat and the crypto world. At its core, AFRICUNIA will focus on all aspects of tokenized investment vehicles ranging from technology and infrastructure to legal compliance and the corporate structuring.
AFRICUNIA intends to bridge the gap between two worlds while taking the advantages of both worlds.
AFCASH
AFCASH is the digital coin that will be created by AFRICUNIA BANK. It will create an Ecosystem that will help bridge the gap between the fiat and the crypto universes and enable users globally, but especially in Africa, to help themselves. AFCASH will help bring the mainstream currencies into the crypto universe.
The AFCASH platform will unify all transactional aspects that are usually handled using the fiat currencies and provide multiple crypto-related services in one place.
Token Details
Token / Coin Symbol : AFCASH
Token / Coin total supply : 500,000,000 (five hundred million AFCASHs)
Supply Circulation : 500,000,000 (five hundred million AFCASHs)
Token / Coin price : 1 AFCASH = $ 0.10 USD
Unsold token: Unsold token will be burned
Token Distribution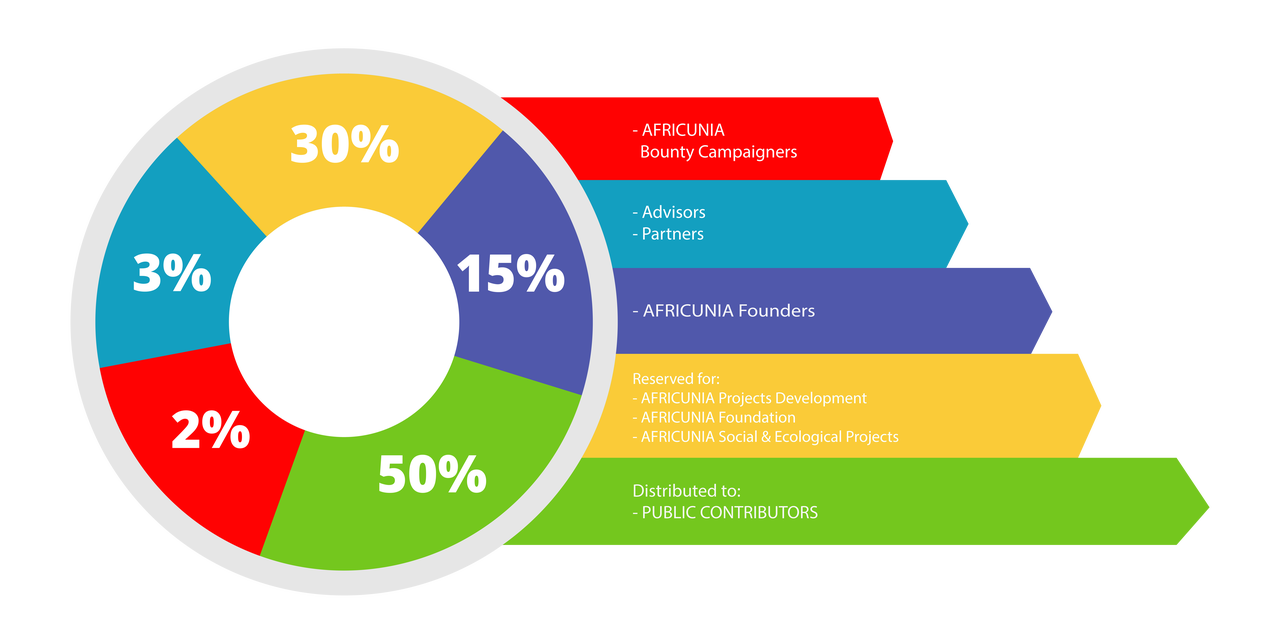 Road Map
Team

Be a part of this incredible project. Download the whitepaper for the full scoop.
Till next time…
For more information, please visit:
Website: https://africunia.com
Whitepaper: https://africunia.com/wp-content/uploads/2018/02/AFCASH-Whitepaper.pdf
Telegram: https://t.me/africunia
Facebook: https://www.facebook.com/africunia/
Twitter: https://twitter.com/africunia/
Github : https://github.com/africunia
Slack : https://africuniabank.slack.com/
ANN : https://bitcointalk.org/index.php?topic=2847593
Author: JigaMola
Bitcointalk profile: https://bitcointalk.org/index.php?action=profile;u=1847143