Agrivita Ecofarm ICO
Agrivita farm is a new view of agriculture in Russia. Taking as a basis many years of experience in agriculture, scientific knowledge and development results in the field of ecology and rational nature management, as well as European standards of eco-production, we create high-quality and ecologically clean products.
Guided not only by the requirements of the standard, but also by voluntary principles of careful use of soil resources, we preserve nature and improve ecology.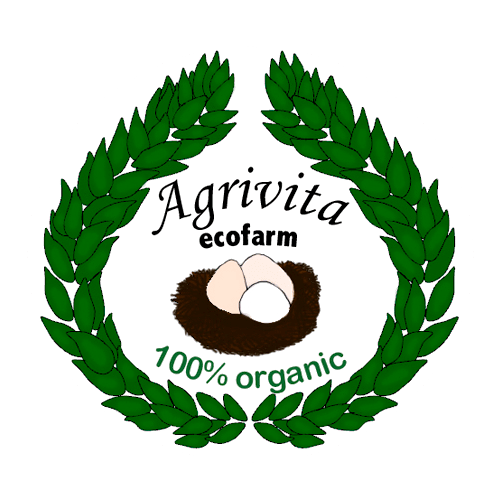 Agrivita Project is the concept of a organic agricultural farm based on the principles of
EuroLeaf European Organic Farming Standard, as well as achievements of our team of specialists in the sphere of development of unique methods of organic agricultural farming maintenance under the scientific support of Lomonosov Moscow State university.
The organic infrastructure with closed ecosystem (on the maximum self-procurement
basis) is planned to be established on the basis of the functioning Eco-farm certified in accordance with European Organic Production Standard EU 834/07: growing food and feeding plants, poultry breeding (chickens, guinea fowl, turkey), dairy products
manufacturing.
Problem
Nowadays more and more people follow the principles of healthy lifestyle, take care of ecology and environment.
But is it easy to find a truly organic product in the stone jungle of the megapolis at a reasonable price?
Do you get pleasure in taste of milk from a supermarket? How to provide yourself and your loved ones with natural and healthy products?
Solution
Delicious, natural products registered with a quality mark, for you and your loved ones – all this is possible thanks to the project Agrivita.
Certified by European standards eco-farm Agrivita produces organic products available to every family.
The technology that resulted from the work of several generations of farmers, together with a scientific approach – the basis of our work.
Basic Principles of Eco-Production
Healthy Soils
Farming is conducted on land that has been tested for ecological compatibility of soils
Quality control
At all stages, "from field to counter," strict requirements of certified eco-production
Complete absence of chemicals
A feature of organic agriculture is the complete abandonment of GMOs and inorganic fertilizers.
Animal Health
Special attention is paid to the conditions of animal maintenance, based on the principles of naturalness and humanity
Scientific approach
Our team includes scientists pedologists-environmentalists who apply the achievements of modern science in agriculture.
Pure taste
The taste of fresh vegetables, fresh milk, tender chicken meat is what organic farming gives us.
Clean area
Within a radius of 50 km from the farm there are no large and medium-sized industrial production.
Skilled personnel
The farm employs people who have undergone strict selection and special training in the subtleties of conducting organic farming.
Conservation of the ecosystem
Minimal impact on animals, plants and soils allows maintaining the natural balance of the ecosystem.
Token generation event
PRE-ICO Provisions
Date:02.02.18 – 10.02.18
Token amount:300 000 AGR
Token rate:1 AGR = 0,6 $ sale 40 %
Start PRE-ICO:12:00 (GMT)
Benefits for investors:
Ability to exchange for goods
Stable interest income
Ability to convert AGR tokens into crypto-currency at any time
ICO Provisions
Date:16.02.18 – 16.03.18
Token amount:1 200 000 AGR
Token rate:1 AGR = 1 $
Start ICO:12:00 (GMT)
ETH may be used to buy AgriCoin only
We offer you during the ICO to join Agrivita organic eco-farm community for investments in tokens, secured with real goods, meaning organic products grown at Agrivita farm, which provide stable interest income. Agrivita is a project to create an environmentally friendly production based on a working farm located in the Iznoskovsky district of Kaluga region.
Token exchange for goods
Exchange shall be carried out 14 months after launch of tokens by sending tokens at a special address. Here, farm products purchased with AGR tokens will be discounted. It means that any token holder can exchange them to products by selecting them at
agrivita.ru. During ordering, a QR-code of the wallet address shall be generated to transfer tokens. After successful forwarding sufficient AGR, the product will be provided to a member of Agrivita community free of charge.
Website: https://www.agrivita.ru
White Paper en: http://www.agrivita.ru/pdf/whitepaper.en.pdf
My BitcoinTalk Profile:https://bitcointalk.org/index.php?action=profile;u=1458106