AIMEDIS – Blockchain Powered Digital Healthcare Ecosystem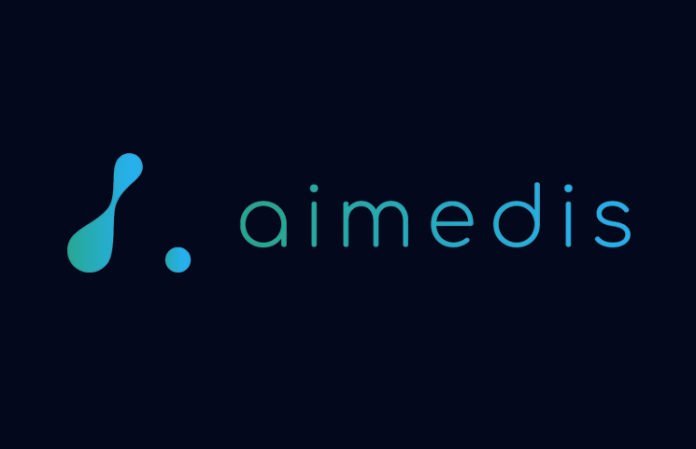 Blockchain technology has evolved as a revolution in the history of mankind. Blockchain
is the backbone of a new type of internet. Blockchain is an incorruptible distributed digital ledger that can be programmed to record virtually everything of value. Aimedis has developed a platform which integrates blockchain technology and artificial intelligence (AI) to provide solution for next generation healthcare. Aimedis is creating an infrastructure which implements electronic health technology to provide solution in any part of the world. Use of technology in healthcare increases efficiency and reduces cost. The patients data stored on blockchain is incorruptible and remains genuine which ensures 100% transparency. This brings doctors and patients together with integrity. Use of AI will help doctors to treat patients in a better way.
About Aimedis:
Aimedis is a company which is co-operating with more than twenty hospitals in three countries and that have already help over than 10.000 clients. Aimedis ecosystem is provided by 2 blockchains, one private and one public. Aimedis gives to its clients the opportunity to keep control over their data even if they want to sell it. Also, in front of Amedias stays a team of word class specialists and professionals in medical industry.
Aimedis network has a DB in which all information about patients is kept. Due the implementaion of blockchain technologies, Aimedis can ensure the patient's data secure. Users can share with their data only with certain number of doctors, or can keep them private in safe.
Who uses AIMEDIS?
Users of the platform can be:
Tech-savvy patients who are looking for premium privileged access to trusted medical records and professionals.
Technology forward medical professionals who support e-healthcare and wish to extend their expertise within a secure, cloud space.
Hospitals and medical institutions who recognize the value of electronic medicine and are happy to work alongside professionals to provide quick, reliable healthcare services to everyone.
Pharmacies and insurance companies who also support the growing e-healthcare industry.
One Electronic Ecosystem for All Your Healthcare Needs
AIMEDIS allows you to get everything in just a few clicks – get medical advice, schedule appointments and request prescriptions.
AIMEDIS technology is top notch. We are talking about optimal security, blockchain and smart contracts, payments and cryptocurrencies, ATC, ICD 10 and more. They also use AIMSafe drug safety technology that regulates the prescriptions released to patients.
Everyone in the AIMEDIS ecosystem is highly regulated. All data are securely stored and backed by proprietary blockchain. You are free to share your own medical records anytime anywhere with trusted medical professionals in the platform.
Aside from organizing your data in one place, you can also schedule video chats with doctors and receive prescriptions online. This beats having to go to a hospital and wait in line. You are also free to get an independent second opinion. Since all your data can be shared, no delays in information sharing whatsoever.
Lastly, it is very important for the entire family to adapt to a healthy lifestyle. You can use the platform with your fitness trackers to keep track of the daily condition of everyone in the family. Even when you go abroad or out of town, you can easily access your records and share them.
The token
The AIM token is used in several ways.
First, AIM holders will participate in the Aimedis health ecosystem and will be able to benefit from its applications and functionalities.
Second the pharmaceutical industry and scientific research facilities can pay patients a fee for participating in trials by granting access to dedicated areas of their medical records, which is 100% voluntary.
In the next step Aimedis will release AIMSocial, the platform that incentivises patients for helping and engaging with other patients.
Fair and incentivised support by patients for patients – worldwide.
Pre-sale here : https://aim.aimedis.com/
Token Summary
currency
Use of Revenue
57% Development
16% Operations
13% Marketing
8% Reserves
6% Legal
currency
AIM Token Allocations
50% ICO crowd sale
20% Community initiatives, marketing & legal
20% Team, supporters & advisory board
5% Legal reserve
5% Reserve
Decentralized and incentivized healthcare Revolutionary AI & a sophisticated dual blockchain model
A fully operational medical ecosystem
A cutting-edge social medical network
Videochat, medical records, trackers, appointments, prescriptions
eLearning, scientific research & professional medical IT
Aimedis is already revolutionizing healthcare and is live in hospitals across Europe and Asia.
Official presale live –
get your 21% bonus now!
5 ETH minimum contribution, 25% extra bonus if you HODL 12 months!
Token distribution :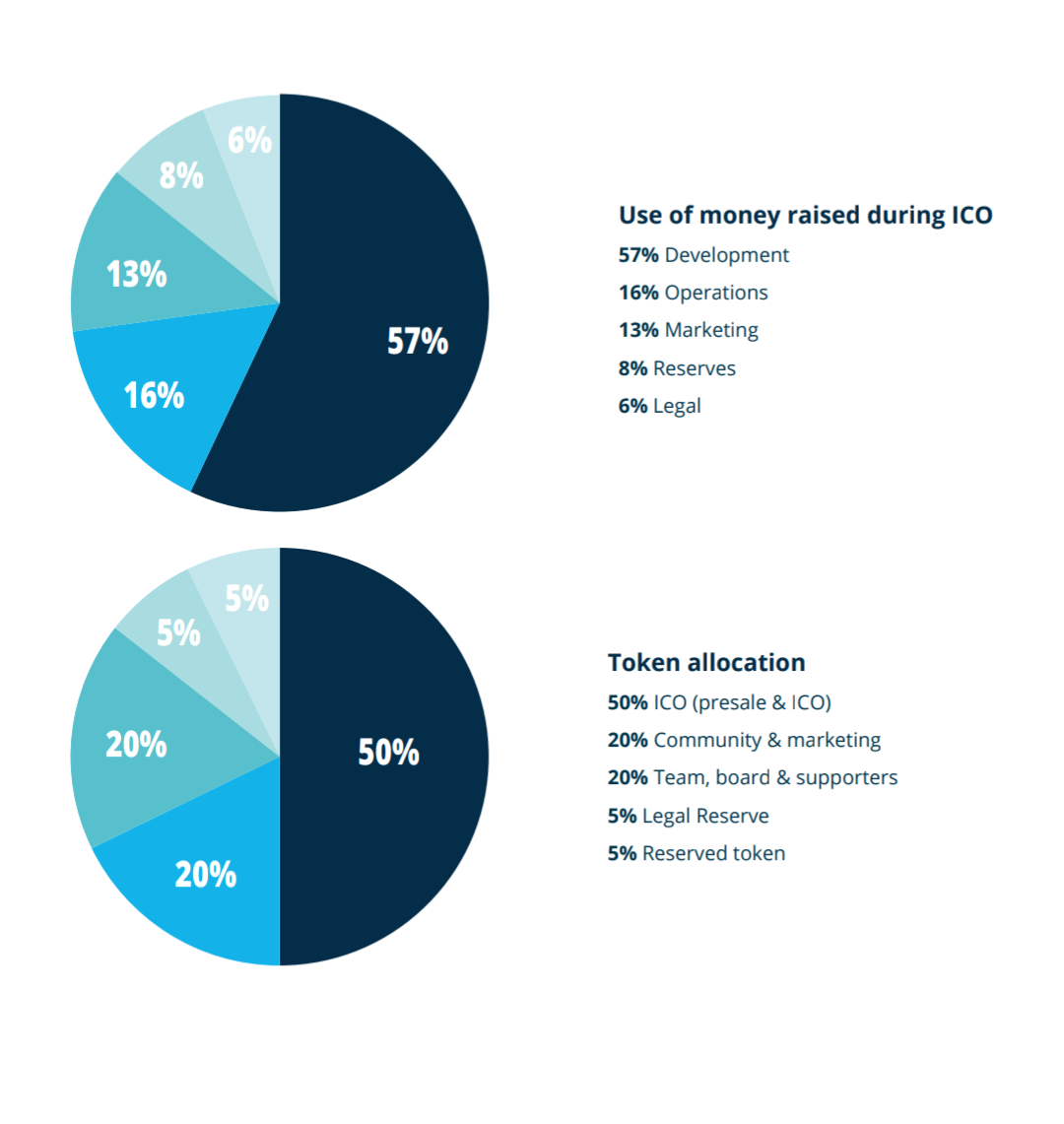 Roadmap :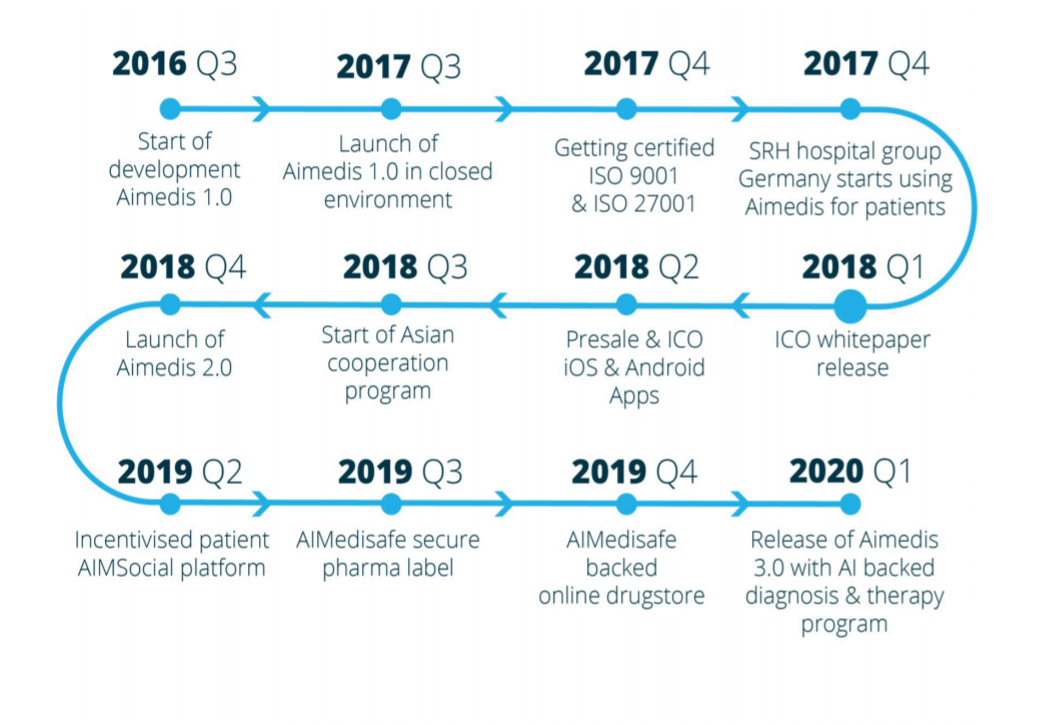 Learn more about Aimedis :
website : https://aim.aimedis.com
Read Whitepaper : https://aim.aimedis.com/pdf/WhitepaperEN10.pdf
One pager : https://aim.aimedis.com/pdf/AimedisOnePagerEN.pdf
Telegram : https://t.me/aimedistoken
Facebook : https://www.facebook.com/aimedisglobal/
Twitter : https://twitter.com/AimedisGlobal
LinkedIn : https://www.linkedin.com/company/11359689/
AUTHOR :
Bitcointalk username : Driean
Fropil link : https://bitcointalk.org/index.php?action=profile;u=545651
Wallet : 0x0872bf5Fb779e726D5438ed144B304322117b697