Akroma

Akroma is a cryptocurrency and application development platform focused on creating a governance model that will reward long-term, sustainable development and design.
Akroma is a fork of Ethreum with a Masternode feature. So an application development platform (dApp) based on EVM (Ethereum Virtual Machine).
Masternodes : While the implementation of Masternodes vary between different crypto currencies the general concept is that a Masternode is a full node with a set amount of currency (5000 Akroma in this case) locked that allows that node to perform a function on the network and receive a reward for performing those functions. Those functions can include instant transactions, budgeting, governance, creating privacy, etc.
Oracles : This one is a newer term to most people. Merriam-Webster Dictionary defines an oracle as "a person (such as a priestess of ancient Greece) through whom a deity is believed to speak." This is spot on. A blockchain only knows what is on the blockchain, the oracle will provide access to information outside the blockchain.
A blockchain set up by developers for developers.
The development of decentralized platforms is expanding rapidly. As developers look to build their applications without the side effects of network congestion there are several options that arise. The first option is to build "next to" the network on which you build your app. The second option is to consider a new platform that promises better stability. The third option is the decision made by the Akroma team; stand your own network, and make it public.
Sustainable Governance
The Akroma governance model is focused on creating a sustainable application development platform while contributing back to the greater community.
Key Features:
• Interoperability
• No major protocol changes
• Continuous integration of upstream changes
• Focus on UX (user experience)
• Consumer over Enterprise.
Akroma consisit of a dependable team of developers who work hard and deliver (the team is also very active on discord and visible on LinkedIn)
A Masternode based on a fork of ETH already in service in order to secure / balance the network Establishment of a non-profit foundation to manage the Akroma project
They also plan to take advantage of Ethereum's future development
ROADMAP


TEAM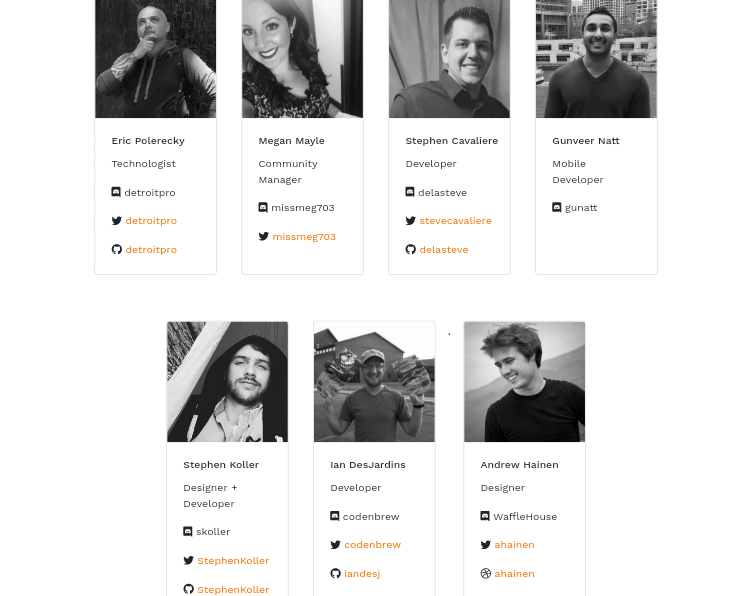 For more information please visit the links below;
Website: https://Akroma.io
Discord: https://discordapp.com/invite/KWC8wtT
Medium: https://medium.com/akroma
Twitter: https://twitter.com/akroma_io
Facebook: https://www.facebook.com/AkromaIO
Github: https://github.com/akroma-project/
Author: BrainerdPaul
BitcoinTalk profile link: https://bitcointalk.org/index.php?action=profile;u=1680409