Akses Medis Instan (IAM)
Instant Medical Access (IAM)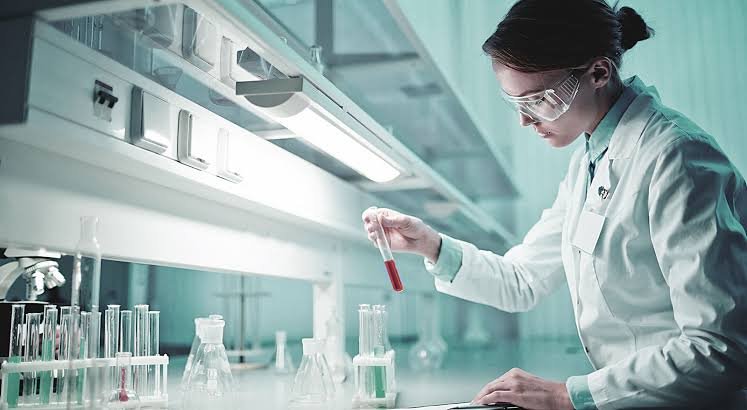 Introducing  

iAM
iAM solves one of the biggest failure points in health care with our distributed system. Patients with long-term conditions without failing to receive warnings, reminders and follow-up. This is processed automatically, does not require effort or resources from doctors, practice staff, or patients.
The iAM integrated platform solves the biggest health problems including insurance fraud, medication compliance, prescription abuse, and also the problem of portability of medical data. With Guardtime, Healthcare Gateway, and DXS company partners our solutions will be accessible to more than 70% of the UK population.
We secure records using the industrial scale Keyless Signature Infrastructure. It provides patients with personal care records that are compatible with GDPR and HIPAA that cannot be changed. Smart users share their health record data through Guardtime (HSX) Health Information Exchange. The iAM platform uses smart contracts to regulate digital transactions and payments in the economy of care 
Health care is one of the most profitable fields and at the same time a field that attracts the attention of the majority of scammers.
At present, medical data is very important.
Its inappropriate or illegal use can bring huge losses not only to the citizens themselves, but also to medical institutions and pharmacological companies.
iAM provides new ways to manage your health travel and personal care data.
We achieve this by integrating existing IT infrastructure with modern technology:
Sharing a SMART Contract

Record & Cellular Care Application

Signature Infrastructure Without Key Industry Scale

iAM Structured Data Interface

Silo Clinic EHRs
Review and Analysis of ICO Medical Instant Access
Review and analysis of Medical Instant Access by ICO analysts:
Power
This project has formed a great industrial partnership

The value proposition for solving the biggest problems of health care including insurance fraud, medication compliance, prescription abuse and also the problem of the portability of medical data, is quite unique among ICOs.
Potential concern
Hardcap 35 million USD is slightly on the higher side of ICO from the perspective of potential investors

The allocation of tokens related to company reserves is quite large, with a total of 38% of the token supply allocated to this function
Token Economy
iAM puts users in control of their own health data.
Users manage their own personal health records and share them with doctors, hospitals, care providers and other health care participants.
iAM presents individuals who choose to share their anonymous health data with iAM tokens.
Members pay to keep their records safely on our blockchain, share with health care professionals, and write to their records using IoT devices.
Members complete payment for health services with iAM tokens.
These transactions create the iAM tokenized health care economy.
Token Details
SYMBOL: IAM

PRICE: $ 0.40

Token supply: 500,000,000

Token Type: ERC20 Utility Token

Value: 1 IAM = $ 0.40 USD

PRE-ICO Start Date: 24 / September / 2018

PRE-ICO END Date: 25 / October / 2018

ICO ICO Start Date: 25 / October / 2018

ICO ICO End Date: 31 / December / 2018
During pre-ICO: 0 – 40 000 000 IAM -> 80% discount, price: 1 IAM = $ 0.08 USD

During ICO Stage 1: iAM 25,000,000 -> 60% discount 1 IAM = $ 0.16 USD

During ICO Stage 2: iAM 25,000,000 -> discount 40% 1 IAM = $ 0.24 USD

During ICO Stage 3: 25,000,000 iAM -> discount of 20% 1 IAM = $ 0.32 USD

During ICO Stage 4: 25,000,000 iAM -> 0% discount 1 IAM = $ 0.4 USD
Token distribution
50% sales for buyers in sales tokens

38% Proposed iAM

8% Team & Founder

2% Community Engagement

2% Bounty Campaign

75% of health service delivery ($ 26 million)

25% Platform Development & Launch Fee ($ 9M)
Roadmap
iAM has used MVP in the form of a fully operational personal care record mobile application.

We have also demonstrated the success of integration with Guardtime.

IAM HealthAM is the foundation for the Healthy Athlete Software system used by the Special Olympics.

This system has recorded data for more than 1.8 million athletes since 2003. The HealthOne iAM architecture is used by more than 3,000 doctors in five countries.

He manages the lives of more than 6 million patients.
Lay the foundation for the iAM Health Care economy
2018 Q4
now crowdfunding

Further integration with DXS, Healthcare Gateway and Patient Advocate
2019 Q1
Integrate Guardtime technology solutions (KSI & HSX)

Increase iAM Web and Cellular Application UI.

Ioa IoT platform integration

Integrate decentralized Wallet embedded in iAM mobile applications and for Fiat "on ramp"

Improved note sharing through smart contracts

Activate the iAM Platform Store.

Write, Share, Pay and Get through digital health care economic transactions.
Deploy personal care records of medical insurance companies.

Integrate Validic
2019 Q4
Deploy plans to scale to the United States and Australia
For more information, please visit:
btc name Sriningsih22
btc link profile https://bitcointalk.org/index.php?action=profile;u=2303929
Ethereum address: 0x9d1b82996eF9668F175E0a6691B6BB9E508a8a8C