ALFA-ENZO: ALFA-ENZO – THE WORLD FIRST GLOBAL AND SMART DISTRIBUTED OPERATING SYSTEM IN BLOCKCHAIN

Blockchain and since its introduction into the world has proven beyond reasonable doubt that it has so much unlimited world – changing potential. There is a push for the world to accept and adopt the use of cryptocurrency fully but there are several factors which has been a problem in selling the blockchain idea to me. The first problem is that cryptocurrency is complex to comprehend, obtain and use. Secondly, in terms of micro payments, the established blockchain networks are too slow. Thirdly, currency is a deep social franchise yet no markets have emerged to provide a utility for daily exchange. These issues have for long been a barrier for the mass adoption of cryptocurrency by all.
Alfa-Enzo is a unique platform whose aim is to ensure a distributed operating system by using a peer to peer technology. The provision of a standard unmatched distributed commerce ecosystem that will solve the problems in the blockchain technology will be used to achieve this.
The creation of the Alfa-enzo foundation is a breakthrough to reach effective solutions to the biggest problems that have riddled the crypto space over time. The platform seeks to launch its EON main net, which is set to be the world's first DOS (Distributed Operating System) that will run on a peer-to-peer topology.
Alfa-enzo is a fifth-generation social network, a Blockchain built on the principle of Proof-of-Activity. This means the value for the activity. That is, if the user is active in the life of the social network, confirming the transaction thereby, he receives for it socially confirmation in the form of remuneration.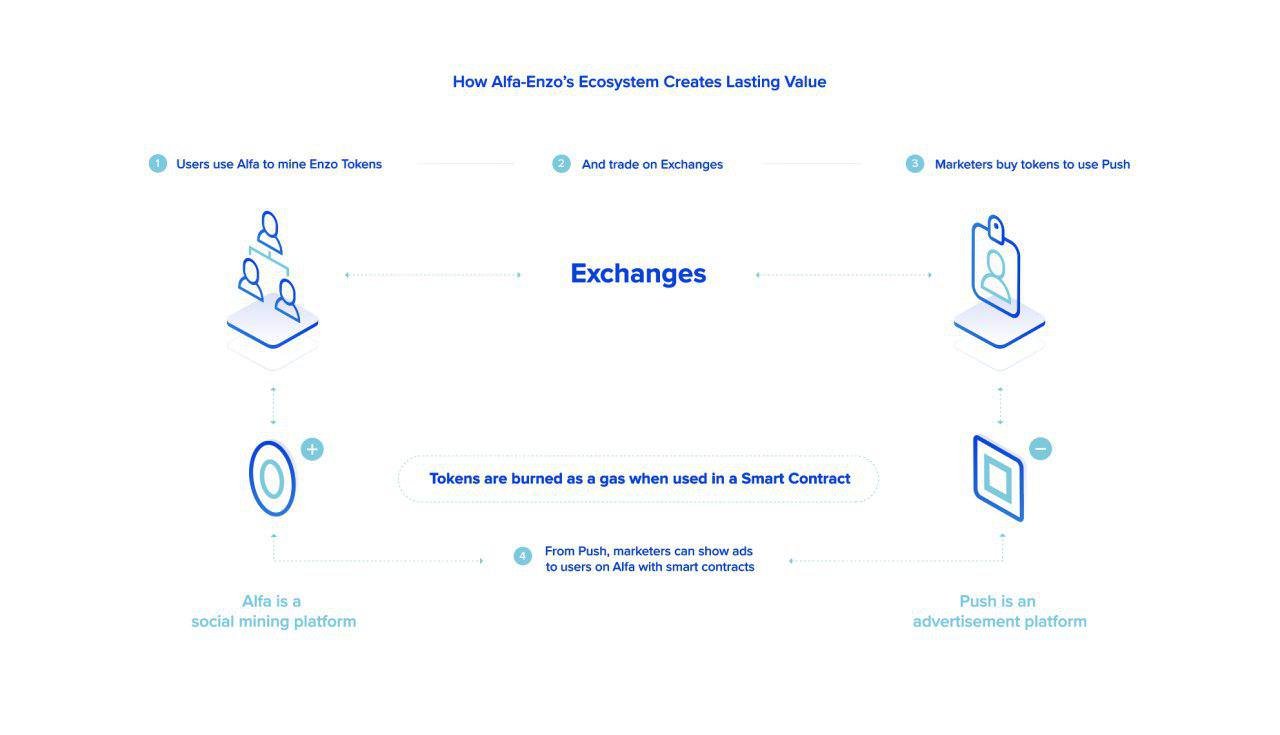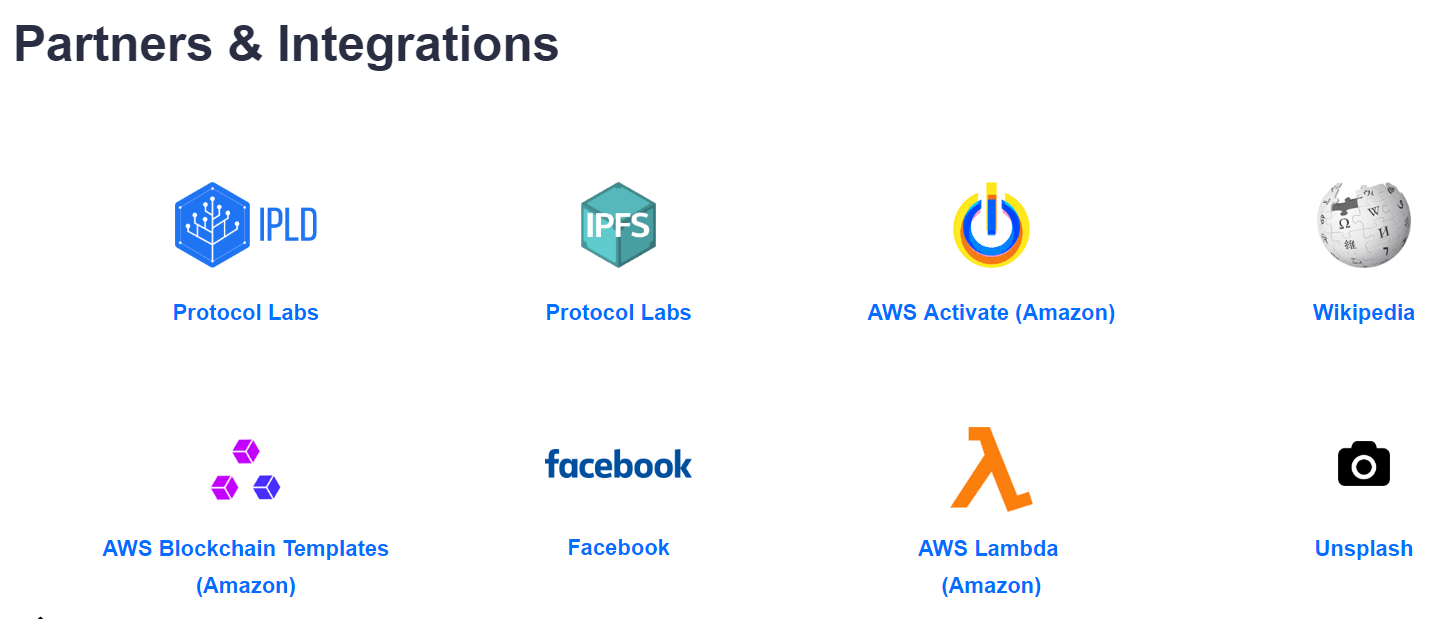 ALFA-ENZO TOKEN SALE
There will be an initial coin offering by Alfa-enzo which will begin on 16th November 2018 and end 30th December 2018. Alfa-enzo has her own token with the symbol NZO. During the ICO Alfa-enzo tokens will be sold at the price of 1 NZO = $0.01. Minimum contribution allowed is 1 ETH while maximum contribution allowed is 400 ETH. Alfa-enzo has their softcap targeted at $5 million and hardcap at $20 million. Latoken Exchange will host the Enzo (NZO) Initial Coin Offering and also list the NZO tokens after end of ICO.
TOKEN DISTRIBUTION
Public offering: 60% (12.6 billion NZOs)
Foundation: 25% (5.25 billion NZOs)
Airdrop: 5% (1.05 billion NZOs)
Team: 10% (2.1 billion NZOs)


ALFA-ENZO USE OF FUNDS
Development: 60% (7.56 billion NZOs)
Business: 20% (2.52 billion NZOs)
Research: 15% (1.89 billion NZOs)
Legal: 5% (0.63 billion NZOs).


THE ROADMAP
2017: MVP complete, Patents Filed (Blackpaper), Whitepaper released and Design complete.
2018: Initial Token Offering, Alfa Feature-complete, AWS Ethereum Templates, API integrations.
2019: Launch Marketplaces, Launch Valet Light Wallet, Develop Push Model and Develop AR Engine.
2020: Launch Push, Monetize Platform, Grow Global User Base and Open Source.
2021: Develop Hardware, Develop Fluid OS, Develop Fluidity Contract and Builder.


THE ALFA-ENZO FOUNDATION
Tony K. Tran: Founder and CEO
Quyen T. Phan: COO and Chief Evangelist
James Dron: Vice President, Ads Products.
Mai Ann: Vice President, Media
Angie N. Trinh: VP, Human Resources (Interim)
Thomas S. Nsikakabasi: Chief Evangelist, Africa
Linh P. Vu: CFO
Andy Truong: Vice President, Global Markets.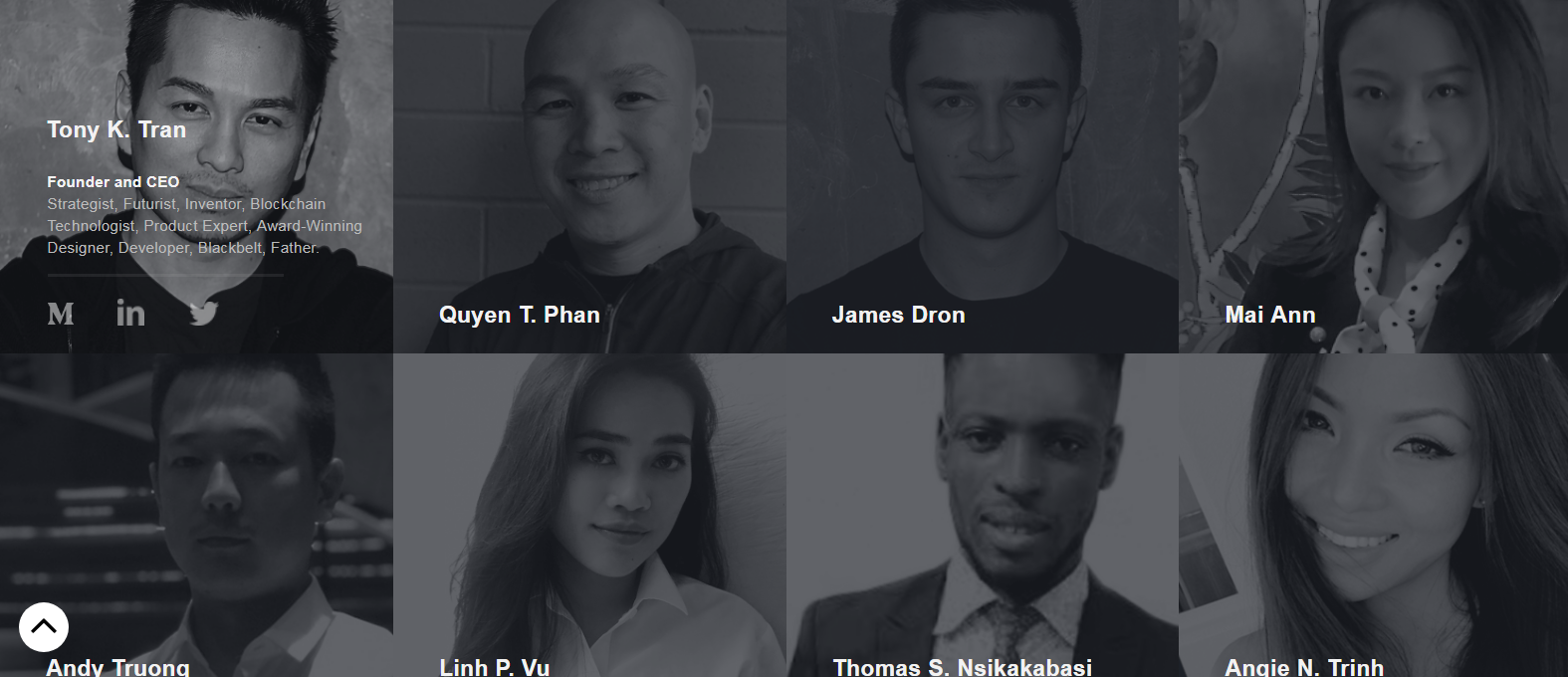 ADVISORS AND INVESTORS
Ridgley L. Kuang
Manh Duong
Eddie Hong
Horizon Ventures
NETWORK LEADS
Gina Darling
Marie Madore
Vicki BayBee
Jessica Cake
Shanzay Hayat
Catch24
Crystal L.
Dannie Riel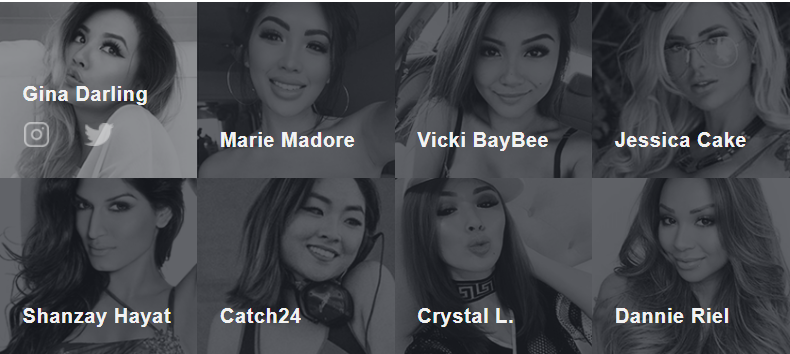 Website: https://www.alfaenzo.io/home
Whitepaper: https://www.alfaenzo.io/libs/pdf/whitepaper.pdf#zoom=25
Telegram: https://t.me/alfaenzoio
Facebook: https://www.facebook.com/AlfaEnzoOfficial
Reddit: https://www.reddit.com/user/alfaenzofoundation/
Twitter: http://twitter.com/enzonetwork
Youtube: https://www.youtube.com/channel/UCsfKqraAZ5rQDVqX9i1XaUQ?disable_polymer=true
Authored By: teejayrichard
Bitcointalk Url: https://bitcointalk.org/index.php?action=profile;u=1265803
Wallet Address: 0x937fe2c8bd616344a9Be33fDEC04D6F15f53c20F