ALLSTOCKS NETWORK: THE FUTURE OF GLOBAL MARKETS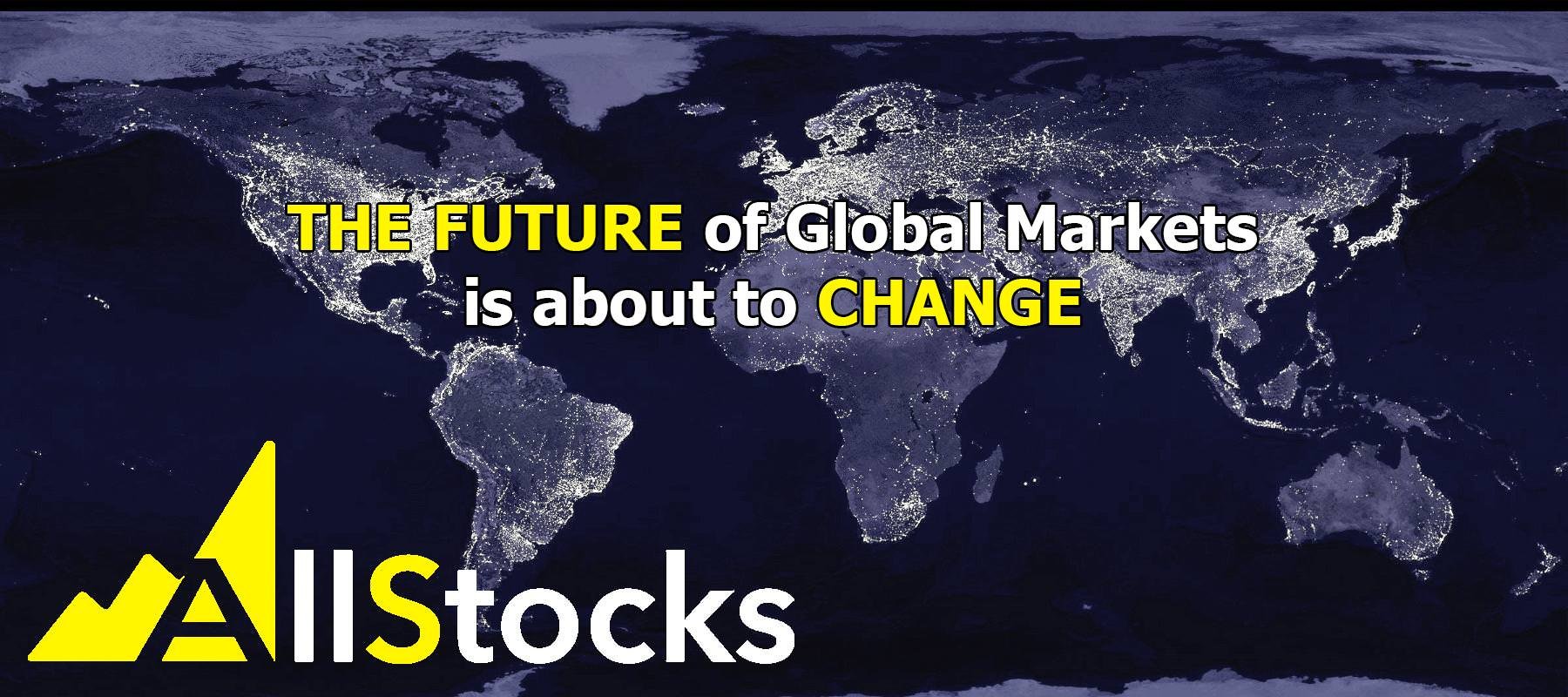 Greetings to my esteemed friends of the crypto community! Today I will be shedding light on the ALLSTOCKS Network project. It is a decentralized global stock exchange platform which is keyed on connecting with all major stock exchanges and stock brokers around the world. Built upon the blockchain technology, this platform encompasses the trading of crypto tokens backed by the real financial assets that they represent. A decentralized system developed by this network can now allow stakeholders to trade with their token, with the real financial asset held in an escrow account.
The ALLSTOCKS Network guarantees security (of capital) for organizations that are prone to be affected by the instabilities of cryptocurrencies, by the functionalities of more stabilized assets. The majority of stakeholders in the ALLSTOCKS Network are intent on utilizing the benefits of the blockchain technology to the maximum.
As you probably know already, the crypto world despite its growth rate has a number of challenges plaguing its efficiency. Lack of transparency and volatility being some of the core of these challenges, has stopped so many investors and private individuals from investing in the crypto market. Also, it is such a big deal converting crypto to fiat currency, with enormous fees charged on the existing crypto exchanges and payment processors etc. These unregulated exchanges together with volatility have caused the crypto market to become prone to insecurity and fraud, amongst others. Well the solution to these challenges is unveiled under the platform of the ALSTOCKS Network. This network gives investors the platform to manage various investment portfolios, and also easily expose them to more markets and financial assets.
How does it work?
When you buy AllStocks financial asset, it will be tokenized with a value that will always correlate the real asset's value, and held in a secured transparent and regulated (escrow) account. You can thereafter trade your (Backed) tokens anytime in all crypto-exchanges because they ERC-20 compliant, with reduced fees and commissions of the banks and brokers. And then you can go ahead to liquefy your tokens on the AllStocks exchange platform at any point in time and receive their real asset's value to your account.
The ALLSTOCKS Platform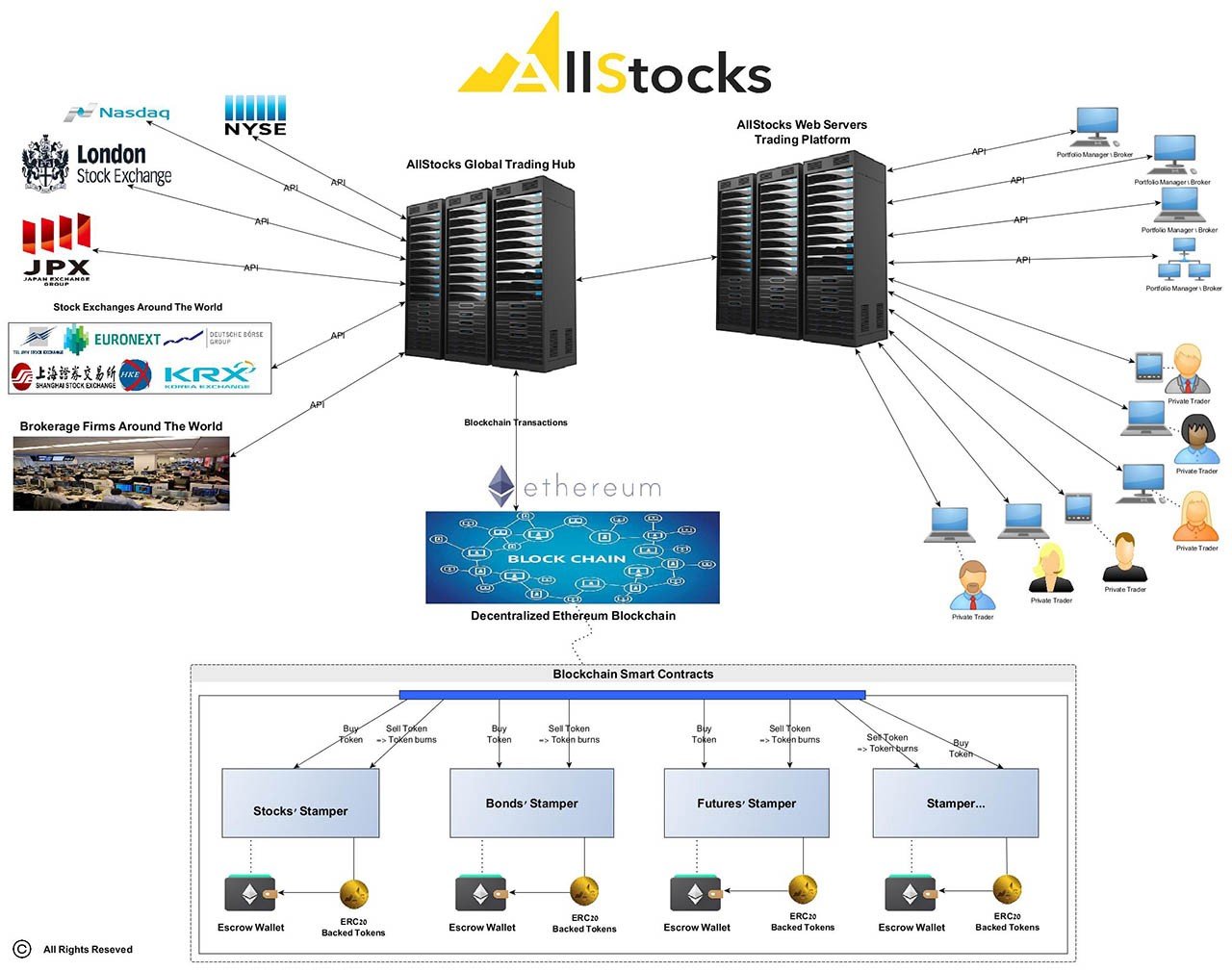 The infrastructure was developed in a fashion whereby the blockchain will hold the special data and the rest will be stored on the server. Smart Contracts are also designed for smooth operation, to function on the Ethereum Blockchain. Technological environments has been created into the platform also to enable speedy adoption of CTT, tools, framework and development. To facilitate the widespread adoption of CTT transactions, hedging tools and investment, user-friendly libraries and cold will be required, and all CTT smart contracts will be ERC20 compliant.
Usefulness of Real Financial Asset-backed Tokens
Investment Platform: It creates a platform whereby you can sell and deposit commodities and money market instruments.
Traditiona-digital exchange: It guarantees high returns for investors, with low risk facilities, via the wholesale of investment instruments to investors.
Shielding Tokens: organizations can buy money markets CTTs and store them with full transparency.
Global transfers: You can get tokens with all the necessary and desirable features on the ALLSTOCKS platform. With those qualities, ALSTOCKS Network gets to offer payment gateways services, remittance channels and much more. Some of these qualities or features are immutability, global adoption, reliability, stability and ease of transfer.
ICO Details
Symbol: AST
Total tokens supply: 50,000,000 tokens
Allocated tokens: 25,000,000 AST tokens
Sale Stages:
Stage 1: April 15 – April 30 (25% Bonus)
Stage 2: May 1 – June 15 (10% Bonus)
Stage 3: June 16 – June 30 (No Bonus)
AST Token prices:
Stage one: 625 AST = 1.00 ETH (25% Bonus)
Stage two: 550 AST = 1.00 ETH (10% Bonus)
Stage three: 500 AST = 1.00 ETH (No Bonus)
Soft Cap: 2,500,000
Hard Cap: $20M
Token Distribution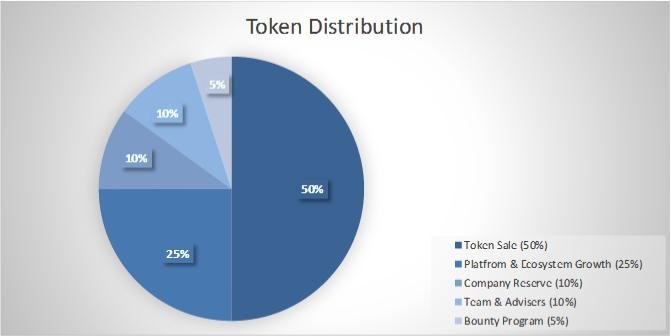 Token Sale: 50%
Platform & Ecosystem Growth: 25%
Company Reserve: 10%
Team & Advisers: 10%
Bounty Program: 5%
Funds Distribution
Research & Development: 30%
Marketing: 30%
Global Operations & Brokerage interface: 30%
Advisory, Management & Others: 10%
Roadmap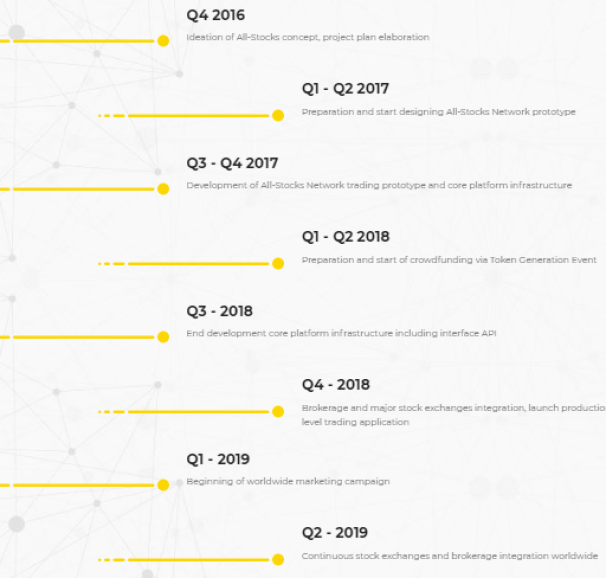 Q4 2016
Conception of AllStocks' idea and vision
Exhaustive planning of the project
Q1 – Q2 2017
The initial foundations of AllStocks network prototype
Q3 – Q4 2017
Development of AllStocks Network prototype and core platform infrastructure
Q1 – Q2 2018
Crowdfunding via token generation – initial coin offering (ICO)
Q3 – 2018
Development of core platform infrastructure including API
Q4 – 2018
Integration of major stock exchanges and brokerage
Launch of production-level exchange platform
Q1 – 2019
Beginning of worldwide marketing campaign
Q2 – 2019
Continuation of further global integrations, upgrades and enhancements
The Team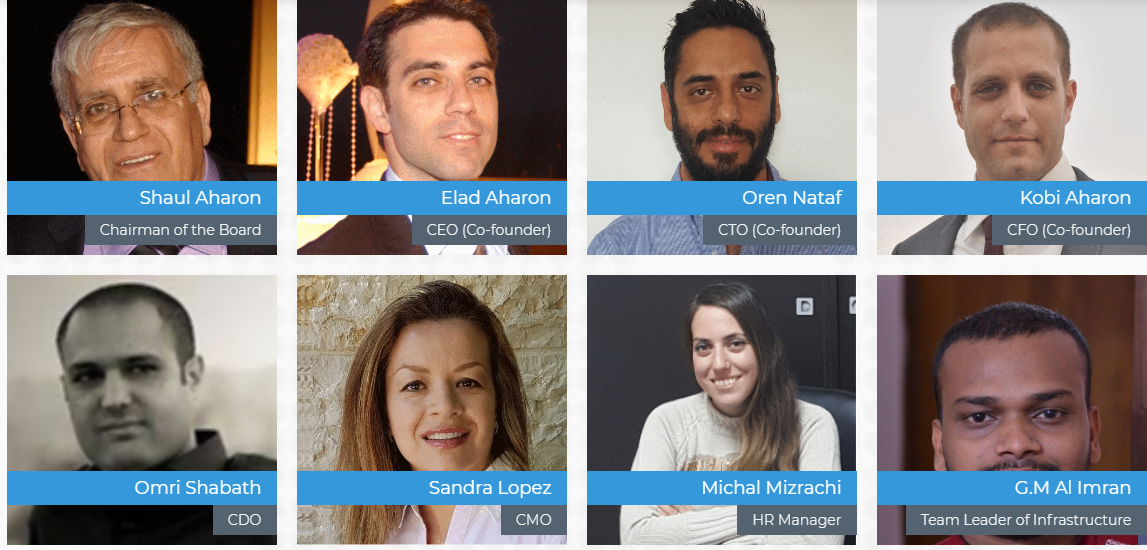 Shaul Aharon – Chairman of the Board
Elad Aharon – CEO (Co-Founder)
Oren Nataf – CTO (Co-Founder)
Kobi Aharon – CFO (Co-Founder)
Omri Shabath – CDO
Sandra Lopez – CMO
Michal Mizrachi – HR Manager
G.M Al Imran – Team Leader of Infrastructure
Oz Shabat – iOS App Development
Zvi Yamin – Android OS Developer
Irmi Hene – Financial Modeling Specialist
+Advisory Board
Conclusion
In this era where the existing crypto system is engrossed in a bottleneck challenge, ALLSTOCKS unveils the revolution that corrects these inefficiencies. Their platform enables seamless trading of crypto tokens backed by real financial assets. With a Hard Cap of $20M, existing cryptos will definitely be on speed. With some of the most innovative minds and experienced team in the crypto world, this project is bound to be a revolution indeed. With a very clear "modus operandi" and a well-understood timeline, ALLSTOCKS is for everyone of, including you and I, regardless of their earnings.
Just to reiterate, ALLSTOCKS Network is a stock exchange platform built upon a major Blockchain in the crypto world, Ethereum; which guarantees a lot of flexibility and transparency. Safety and security is incorporated into the very essence of the ALLSTOCKS Network. You have too many benefits under this platform, so waste no time further to join this revolution, as they are on the last stage. To join, and for more information, please do well to follow the links provided below.
Reference Links
Website: https://all-stocks.net/
Whitepaper: https://all-stocks.net/wp-content/uploads/2018/03/Allstocks_whitepaper_rectified.pdf
Facebook: https://www.facebook.com/gobalstocks/
Twitter: https://twitter.com/AllStocks_ico
Instagram: https://www.instagram.com/allstocks1137/
YouTube: https://www.youtube.com/channel/UC2mcJvF9ibCOWzODfBcgFug
Reddit: https://www.reddit.com/r/AllStocksNetwork/
LinkedIn: https://www.linkedin.com/company/allstocks-network/
Pinterest: https://www.pinterest.com/AllStocksNetwork/
Telegram: https://t.me/all_stocks_ico
Bitcointalk: https://bitcointalk.org/index.php?topic=3210865.0
Authored by: Davison
Bitcointalk url: https://bitcointalk.org/index.php?action=profile;u=2075838
Wallet: 0xcd3AA411AAF6Ab5017394e00Ad49eCF6B39Ee84B