ALLUXE: A global Blockchain based Platform for buying and renting Luxe property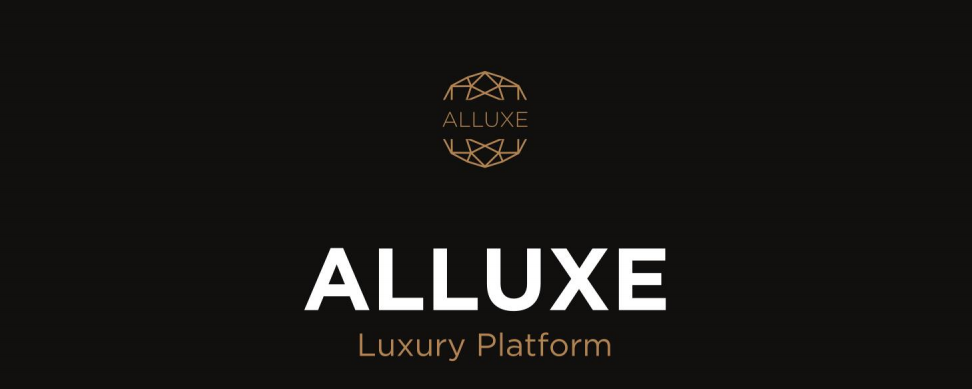 https://alluxe.io/
Introduction
Alluxe is a blockchain-based luxury platform intended for convenient and transparent interaction of companies and customers in the luxe segment through crypto currencies and modern technologies. This is an innovative solution for the crypto-elite, wealthy people demanding to the level of comfort, quality of service and confidentiality.
ALLUXE helps you plan a trip or a business trip, rent a premium car, yacht or luxury real estate and make expensive purchases anywhere in the world.
Technological features of ALLUXE
One of the main features of ALLUXE is the use of the Blockchain technology that made it possible to make the platform transparent, open and safe for all participants of the transaction, to reduce transaction costs, business costs and simplify the process of buying and renting.
Smart contracts contribute to the full automation of bureaucratic procedures, while decentralization changes the logic of the transaction process and sets new standards for the benefit of all users of the system: lessors, lessees, sellers and third parties.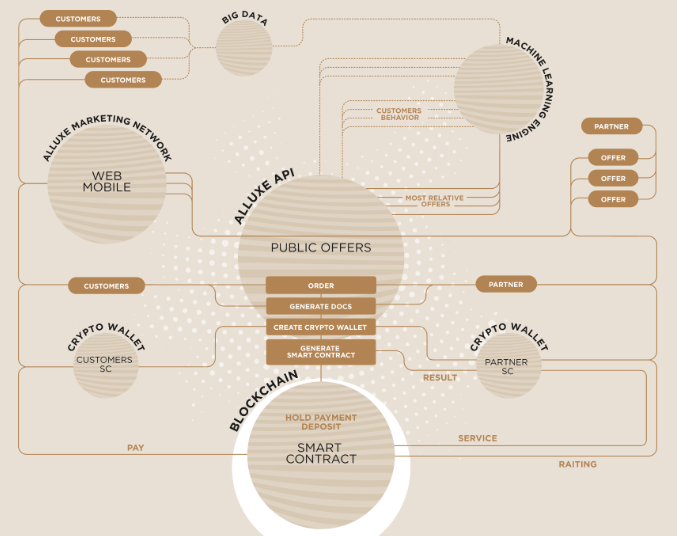 Monetization Model
Referral fee
The platform charges a fee from successfully made transactions
Advertising
Integrated advertising with partners, individual VIP placement
Transactions and conversions
When making settlements within the platform, fees are charged for international transactions and currency conversion
VIP membership in a private club
VIP status gives high privileges within the platform and its activities (events, collective world tours with club members and partners, 24/7 concierge service, access to unique special offers, etc.). The number of VIP membership slots is limited.
Advantages of ALLUXE
A simple and intuitive interface that ensures convenient interaction with the platform
Using the technology of blockchain and smart contracts guarantees the invariability and fulfillment of the terms of each contract
Universal international payments and settlements using a crypto currency. No financial boundaries and bank fees
Confidentiality of user information and privacy of data
No geographical boundaries. Buy goods, rent property and pay for services anywhere in the world!
Verification and ranking of partners in the rating system
A wide and diverse range of offers
Cashback, as well as additional bonuses and awards provided for by the loyalty program
High level of service and quality of service
Market prices. ALLUXE offers products and services at official prices of partners
Security and high speed of transactions
Decentralized infrastructure to protect against fraud and for unbiassed resolution of disputes
What is the LuxeCoin token
LuxeCoin Token is the ALLUXE's own crypto currency designed to simplify the standard approach to renting and buying luxury properties, as well as to increase the security of transactions. Use LuxeCoin along with other major crypto currencies to pay for goods and services.
Standard
The LXC token will be supplied on the leading blockchain platform, Ethereum, and fully comply with the ERC20 standard. Compliance with this standard guarantees compatibility of LXC with third-party services, ensures ease of integration and that it is not limited by the platform ecosystem.
Distribution of tokens and Offering parameters

Usage of collected funds

Team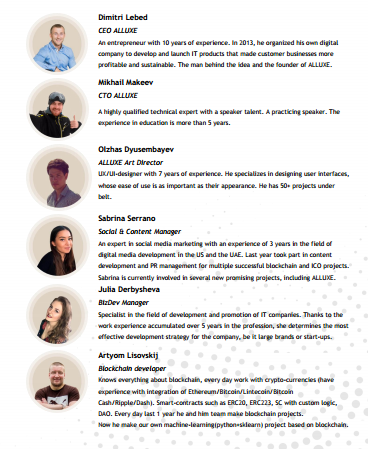 More Information :
Website : https://alluxe.io/
Whitepaper : https://drive.google.com/file/d/1Nj1Afqdk_CLXL9PWmBhSZ0ZPE_uPGcB-/view
Telegram : https://t.me/ALLUXE
ANN : https://bitcointalk.org/index.php?topic=3713371
Facebook : https://www.facebook.com/alluxeapp
Twitter : https://twitter.com/ALLUXE_
Yadamosan
0x8D441f1fF67149fbd57f06618CF4802d28107137