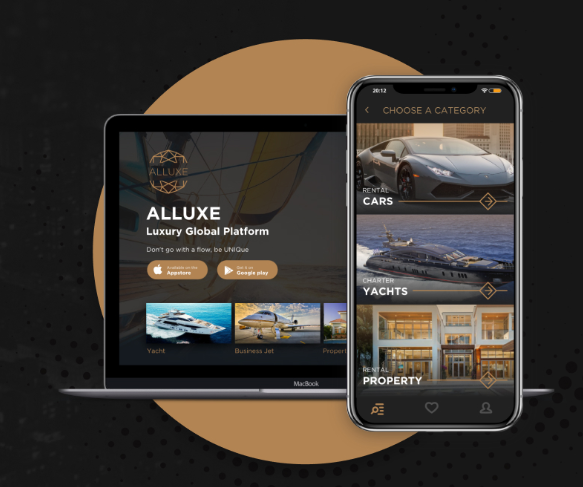 Hi everyone. Blockchain technology gradually penetrates into all aspects of our life. Today I am presenting you a project of blockchain based luxury platform.
Short description of Alluxe
It is a global platform for sales and rental service of luxuries. The range includes initially yachts, private helicopters, sport and premium cars and luxury real estate and later jets hotel booking, work of art, luxury watches and jewelry modules will be added.
The platform can attract not only the owners of cryptocurrencies who can comfortably pay by cryptocoins for any goods at the platform but also any reach people who can enjoy user-friendly interface, confidential service and safety fast transactions without the bank. Alluxe is available at Google Play and Apple store and has more than 10,000 downloads.
The main features of the platform
The participants will have ERC compatible wallets. The Advanced Encryption Standard (AES) is used to ensure secure encryption. While posting an order for any service or good, a client submits an electronic application with the specifications and a client-platform-seller contract is automatically formed after receiving the electronic signature from all parties. The currencies are automatically converted to desired ones so payment in ETC, DASH, ETH, LTC, Euro or Dollars may be done. Rating, BigData and MachineLearning will be used in order to detect fraud traffics.

LuxeCoin and ICO details
It is a utility token and a preferred payment currency of the network. It can be stored in any Ethereum wallet supporting ERC20 tokens (MyEtherWallet, Mist, MetaMask etc.)
► Ticker name: LXC
► Token standard: ERC20
► Total supply: 220,000,000 LXC
► Total for sale: 110,000,000 LXC (50%)
► All unsold tokens will be burned
► Token price: 1 LXC = 0.0004 ETH (1 ЕТН = 2,500 LXC)
► Hard cap: 27,500 ETH or $16,500,000
► Soft cap: 3,000 ETH or $1,800,000
► Token Sale dates: August 23 – September 26, 2018,
► Minimum purchase: 0.1 ETH
► The currencies accepted: Ethereum (ETH), Bitcoin (BTC), Litecoin (LTC), BCH, Dash.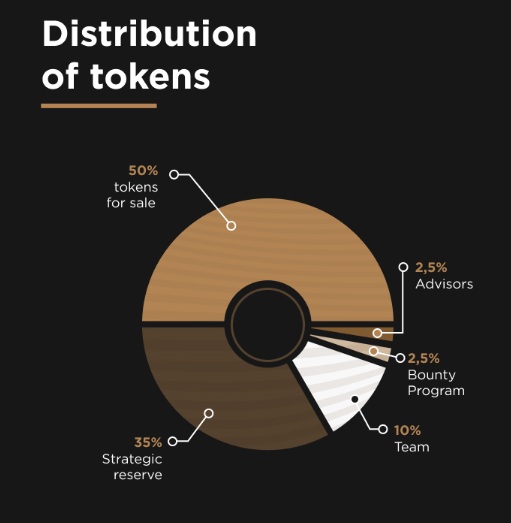 More information, please visit links below :
Website: https://alluxe.io/
Whitepaper: https://drive.google.com/file/d/1Nj1Afqdk_CLXL9PWmBhSZ0ZPE_uPGcB-/view
Telegram: https://t.me/ALLUXE
Author:
BTT: icoview
BTT Profile Link: https://bitcointalk.org/index.php?action=profile;u=2127482
MEW: 0xa06D23C1Cd375947319f504cFC67D6A5bff050A8