(ANN) ALIGATOCOIN – REFORMING THE E-COMMERCE SECTOR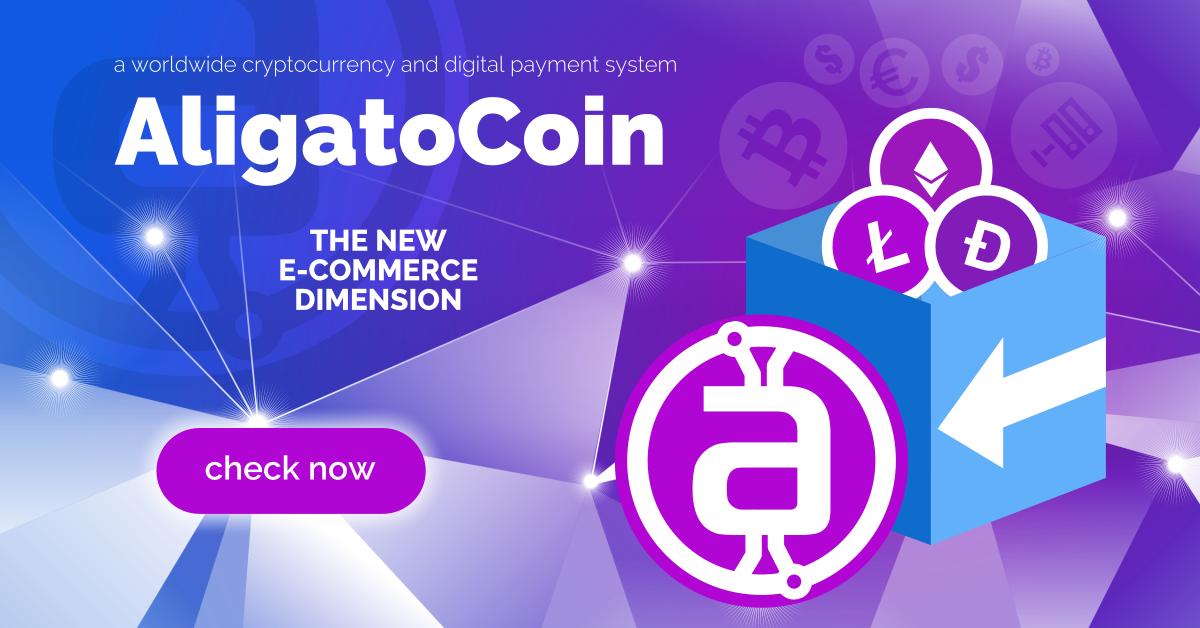 The rapid development of technology is affecting every aspect of our lives. This development has spread to all fields of e-commerce, education, finance, and art by the influence of globalization

The importance of the two advancements in technology which are internet and blockchain can not be overemphasized, decentralising project on blockchain has really increase the level of technology.
The possibilities of the Blockchain are enormous and it seems that almost any industry that deals with some sort of transaction, and security which would mean any industry, can and will be disrupted by the Blockchain.

It is no longer a secret that the cryptocurrency has created a world that is more efficient, especially in the matter of sending and receiving money. Unlike the traditional banking system, the cryptocurrency is much faster and simpler. When you send money, for instance, you don't need to worry about the complicated and long process, or other common verification procedures. No matter where you send the money – to a different kind of wallet, to an account overseas, etc –.

E-commerce has revolutionised the traditional method people used to exchange things. E-commerce has mobilised everything online and offer speed and convenience to customers through online shopping. People can easily shop for just about anything while sitting on their sofa sipping soda. Unfortunately, with the advantages of convenience and ease of transaction there is the problem of insecurity

IN THIS ARTICLE, I'M INTRODUCING AN E-COMMERCE PLATFORM CALLED ALIGATOCOIN WHICH INTEGRATES ARTIFICIAL INTELLIGENCE INTO E-COMMERCE.

The Aligatocoin ecosystem will allow customers to find products more accurately meeting the requirements of recipients, as well as finding the same item with another supplier at a lower price. Suppliers will be able to verify whether the specification of the goods they produce is correctly presented by the sellers. It will also enable tracking the supply chain to check whether up-to-date and real information about inventory levels of suppliers and sellers will allow buyers to obtain reliable information or if the seller actually owns the product and will enable consumers to buy and collect the parcel in the shortest possible time
Aligato users sensitive data security will be much upgraded. Better mutual verification of buyers and sellers will reduce the risks associated with transactions, and the safeguards provided by blockchain technology will reduce the risk of theft of personal and financial data of Aligato users.
The aim of Aligato is to make life easier by providing unique, pioneering solutions that the latest technological achievements allow, while maintaining universal and proven methods where they function without any problems. This vision includes the creation of a new-generation auction and commercial platform based on the blockchain technology, in which data decentralization significantly improves the security of stored data, and multi-node verification guarantees only one version of the truth.
Integration of artificial intelligence in e-commerce enables companies to collect and analyze data in real time allowing for more efficient work and personalization of customer experience based on information about it. Sellers can also count on AI's help for inventory management or cataloging of products. Information collected by self-learning AI systems will significantly increase the accuracy of information on the demand for specific products and services. In addition, the longer a self-learning AI will function on a given platform, the more precise the data processed by it will be.
ALIGATOCOIN TOKEN ECONOMY.
Name of Token : AligatoCoin
Symbol : ALC
Platform : ERC20
The amount of all tokens: 100 000 000 ALC
Soft Cap : 1 000 000 ALC
Goal : 35 000 000 ALC
Hard CAP: 70 000 000 ALC
TOKENSALE DETAIL. 
Pre-ICO Opens on: 20.04.2018 (12:00 CET)
Pre-ICO Closes on: 29.07.2018 (12:00 CET)
ICO Opens on: 30.07.2018 (12:00 CET)
ICO Closes on: 30.08.2018 (12:00 CET)
ALIGATOCOIN ROADMAP.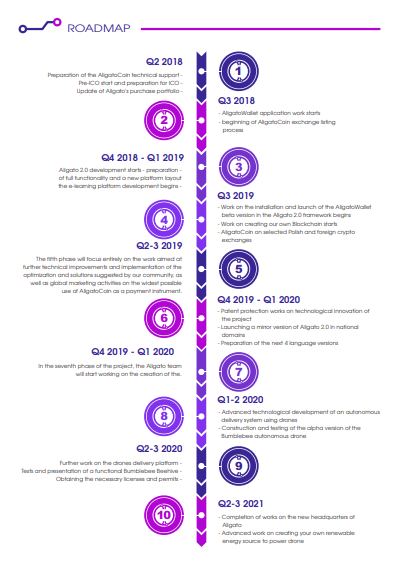 ALIGATOCOIN TEAM MEMBERS.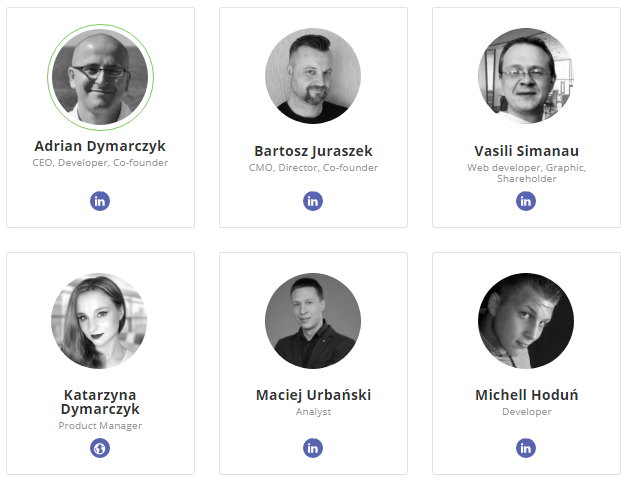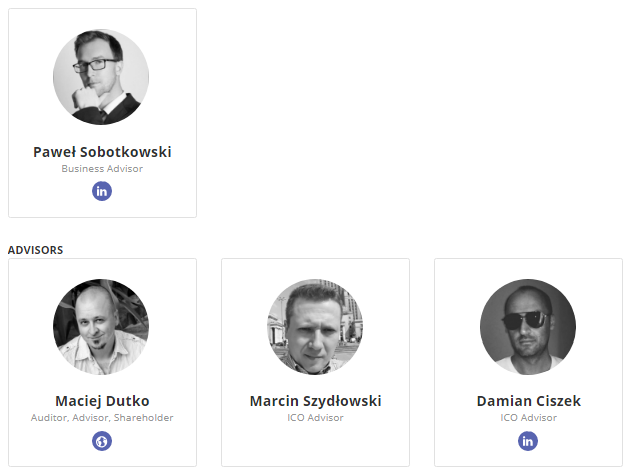 OFFICIAL LINKS
Website : https://aligatocoin.io/
Whitepaper : https://aligatocoin.io/whitepaper/aliga … per-en.pdf
Twitter : https://twitter.com/aligatocoin_io
Facebook : https://www.facebook.com/aligatocoin.io/
Telegram : https://t.me/aligatocoin
Written by :