The internet which is a product of technology has placed a vital impact in human lives as well as the various sectors and institutions in the world by fastening operations and easing livelihoods.
The blockchain which is the twin of the mentioned products of technology when integrated together with the internet creates a new different environment from the traditional environment of how sectors, institutions and even humans operates.
The blockchain technology provides decentralisation which has improved the levels of efficiency, transparency and security in the various fields of finance, e-commerce, education, arts, management and even human lives by the influence of globalization.
Here today, I'm introducing to you a great and unique project which is leveraging the blockchain technology to create an aftermarket for all ico's i.e #Vertex.market.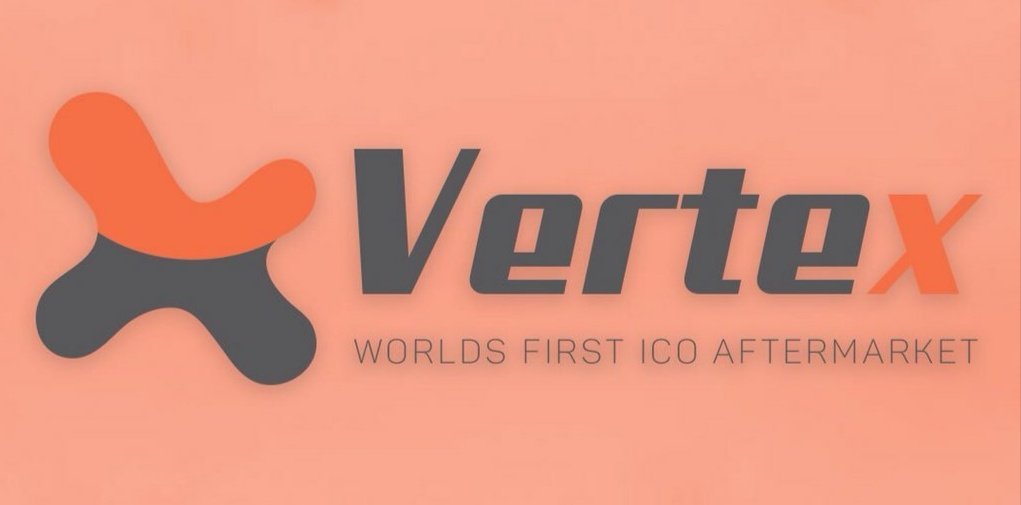 Vertex is creating the first market of its kind and a unique token that combines
trading, venture capital experience, and fair-value based tokenization. Vertex will
create a financial ecosystem that will ensure a high-end, profitable market for
investments in cryptocurrency, through its platform.
The gaol of vertex is to increase the possibilities that an investor will participate in a successful ICO and benefit returns on their investments.
Vertex offers the first aftermarket for ICO's, which will provide investors with
strong opportunities to get returns and bring more fiat resources into
cryptocurrency markets, by attracting capital through its ICO vetting mechanisms
and its investors.
VERTEX'S SIX(6) RIGOROUS STEPS OF VETTING PROCESS
Management support
Liquidity
Fast to market
User pool
Reputation
Decentralized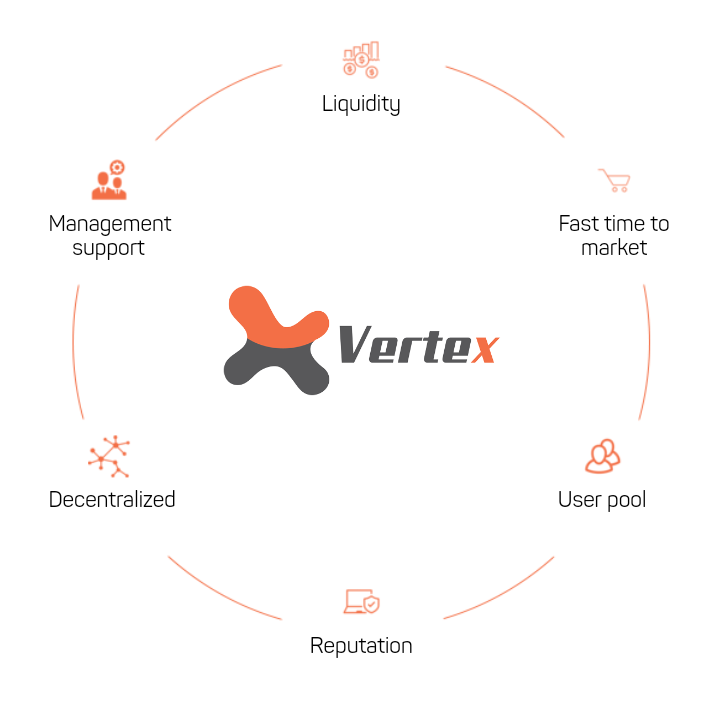 The failures in some of the crypto market has left many investors in search of a successful ICO to invest into, although most of these failures comes as a result of lack of experience the investors have about ICOs.
No matter how revolutionary and how beneficial blockchain and
cryptocurrency projects might be, the ICO market clearly needs the expertise
of disciplined investors who have succeeded in investments worth billions of dollars. Their skills are transferrable, and their business acumen is beneficial
for the space. Vertex users will be able to benefit from these skills directly.
Vertex has created an ecosystem that will ensure liquidity for its investors and
users through continuous injection of funds. The basic workflow is described
in this section, with details on the vertex platform and Token Market in the
sections immediately after.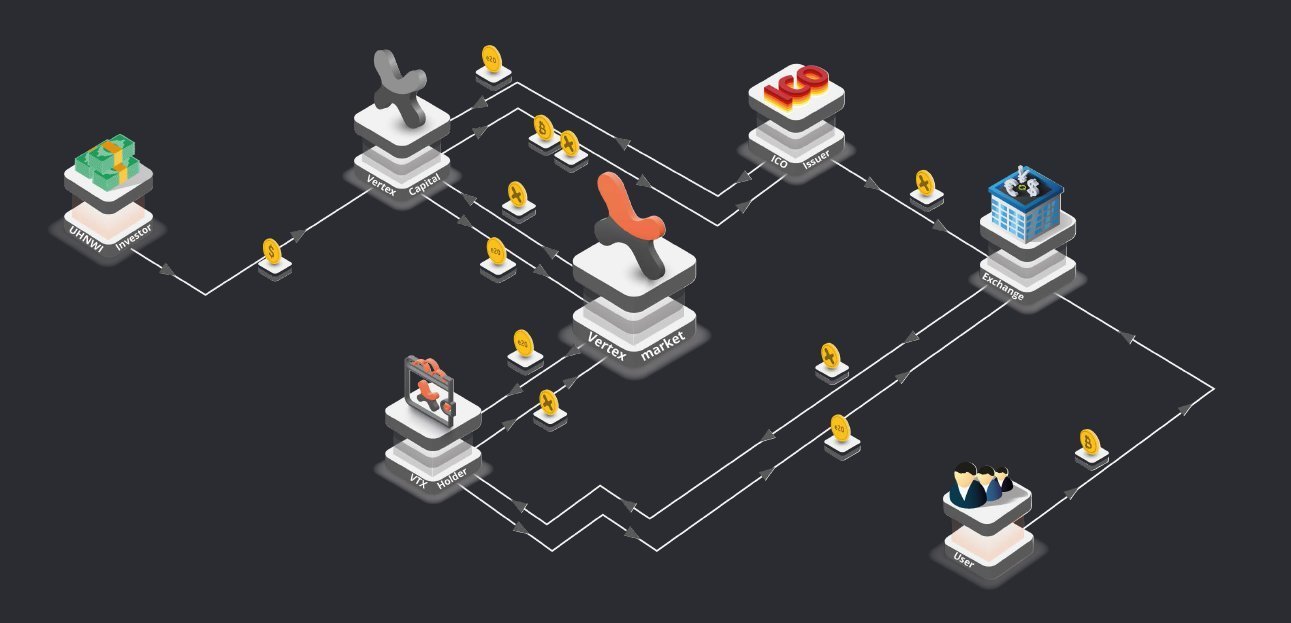 vertex.market will be thoroughly analyzed by expert investors. To go through with all this process, it is necessary to create the mechanism from the ground up, borrowing crucial elements from the world of traditional investment and integrating them into this revolutionary wave of technological development.
OUTSTANDING FUNCTIONS OF VERTEX
Listing of ICOs.
Rating of ICOs and comments by the Vertex team of analysts and Private Equity investors.
Explanation and full declaration of evaluation steps that have been done and why any particular ICO has passed/complied with these tests.
"Buy in" functionality where users can buy tokens and have them directly sent to their wallets.
Purchase of Vertex Tokens to invest in other ICOs.
Users will be able to see upcoming "final stage" ICOs Vertex is evaluating.
TOKENS SPECIFICATIONS.
Token symbol : VTEX.
Platform : ERC20
Total supply : 300,000,000
Hardcap : $44,700,000
Softcap : $3,000,000
Minimum Contribution: $50 USD.
Maximum Contribution: Unlimited.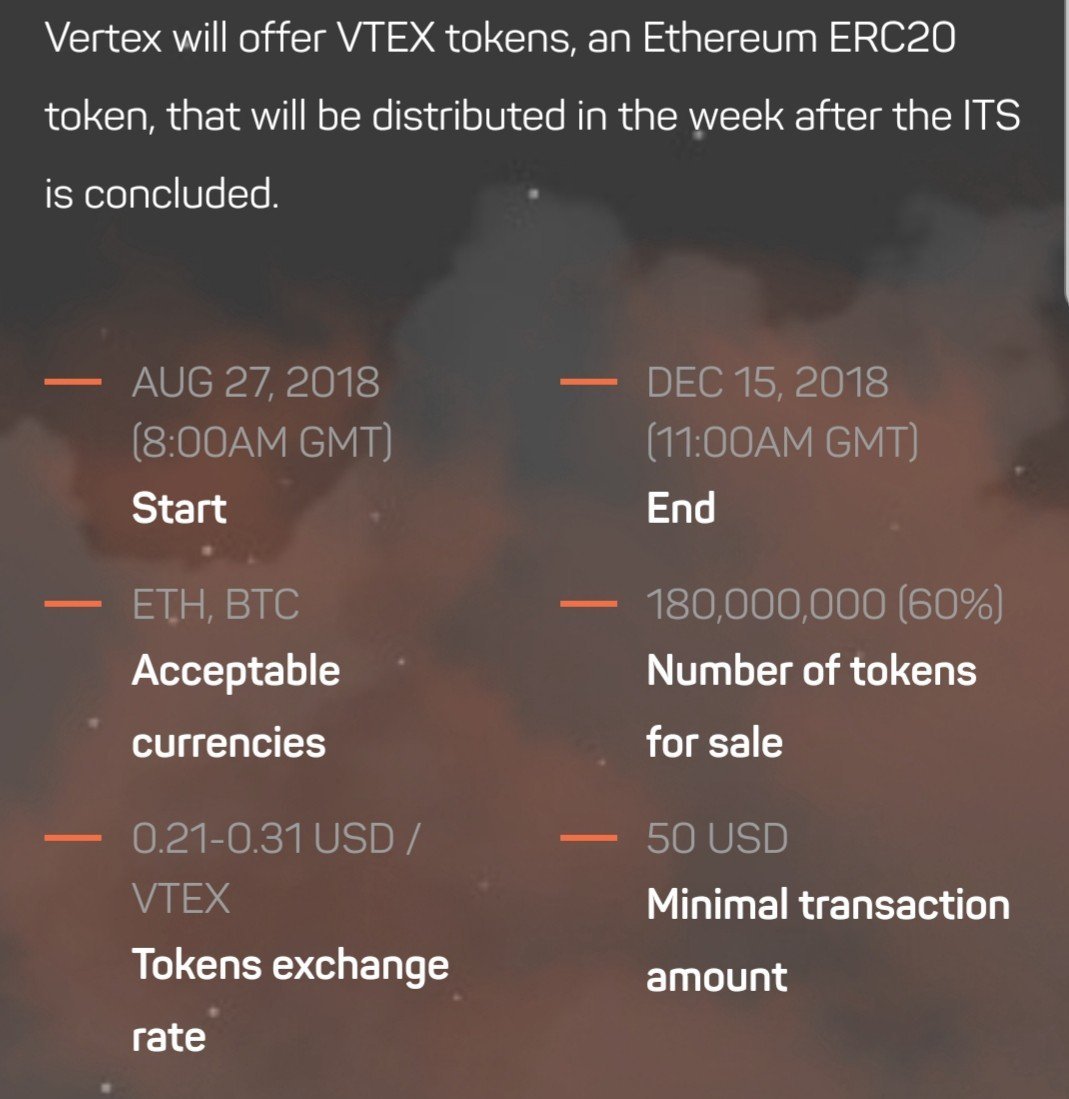 THE ROADMAP

OFFICIAL LINKS:
Website: https://vertex.market
Whitepaper:https://vertex.market/static/whitepaper/vertex_whitepaper.pdf
Bitcointalk ANN:https://bitcointalk.org/index.php?topic=4630951.0
Medium: https://medium.com/@official_83664?source=linkShare-5ab3c3779778-1529055568
Twitter: https://twitter.com/Vertexplatform
Telegram: https://t.me/Vertexmarkeplace
#Author's info:*
Btc URL: https://bitcointalk.org/index.php?action=profile;u=2137019