ApolloChain- As an innovative solution
Website – http://www.apollochain.io/
Introduction to ApolloChain
Climate change is drastically a major threat to our planet. Every day, both individuals, until the government began to notice and try to make changes about how to consume energy.
Since the industrial revolution has taken place, the power of large industrial owners has greatly monopolized market regulation. Throughout its history, until now, most people have no freedom to choose which power company to use. That is of course because there is only one option available, and it controls the entire market in its territory.
However, the status quo has changed considerably as more and more countries are making changes with the deregulation of their energy markets. So far, there have been about 35 countries that have done or are also in the process of deregulating the energy market. Combined, these countries account for about 44% of the total energy generated worldwide. Among the countries that have deregulated the energy market are Australia, most countries in Europe, Canada, and some also in the United States. In this case, we can continue to see other countries that will follow, violating the monopoly of its energy market in the future.
Another trend that has occurred is how quickly the transition into renewable energy sources, such as solar and wind power. That is, people around the world finally have a choice. Not only which companies can be used, but also what type of energy resources are wanted for home use.
ApolloChain, one of the blockchain-based companies, has been paying much attention to this trend. ApolloChain then worked to further decentralize the energy industry. On this platform, a fully decentralized energy trade process is still ongoing, using smart contracts with the potential to revolutionize the way people use energy for their homes.
While in the proposed solar energy, according to KPMG research, the increase in new PV power generation capacity will grow by 330% growth from 111.68 GW in 2012 to 3695.64GW by 2040 :
Operated and managed by a centralized dealer is the most common practice of energy trading today. In addition to maintaining its dynamic balance, a large number of third-party agents ( eg insurance, credit, finance leases, ratings ) Engage in energy trading systems to ensure transaction security. The process and fixing of such transactions, from a cost and security perspective, means enormous maintenance costs, expensive third-party fees, and are dramatically vulnerable to data loss and default annoyances.
Problems and Solutions ApolloChain
The energy sector has struggled to evolve and the mining and collection of fossil fuels contribute to environmental degradation. Most of these fossil fuels are burned on site, but now more and more distributed populations are leading to the construction of a vast power grid to distribute energy. However, the biggest problem of all is that the power grid is currently centered and thousands if not millions of people lack energy when there are errors along the grid. ApolloChain promises a platform that will lower the cost of financing for individuals and power plants as well as lower the cost of electricity for consumers. ApolloChain is building an open source-based system based on Skycoin's Fiber Platform. The ApolloChain platform will offer data efficiency and privacy by combining blockchain to energy trading platforms. They have ICO,
ApolloChain Mission In Decentralizing Energy
While the countries of the world move a lot to deregulate and use alternative energy sources, it makes sense to decentralize the energy industry by utilizing blockchain technology. This is what ApolloChain does in its platform.
Apollochain is built with "Fiber" from the Skycoin platform. ApolloChain this is a new energy trading platform, enabling users to be able to exchange their renewable energy with each other. Smart electricity network or so-called Smart Grid, combined with IoT, AI, and also blockchain technology. So what many people call "internet energy" can be made.
With ApolloChain, owners of energy generators, wholesalers, institutional, up to individual electric consumers, can directly exchange energy with each other. One positive side, can reduce trade financing centrally, and also avoid losses from government prices.
the project is also more profitable for power generation. Because the power plant can also increase the liquidity of capital funding by obtaining crowdfunding of existing electricity. In fact, long before the construction of the power plant was done.
ApolloChain has the potential to deregulate, and to decentralize energy around the world. Can reduce human dependence on the use of fossil fuels, and switch by using renewable energy.
ApolloChain as a direct intermediary
Generating electricity by introducing renewable energy sources is one of the fastest growing sectors of the economy in the world. By 2016, the total installed capacity of photovoltaic power plants worldwide is above 65 GW with a 32% increase, and shipping capacity accumulated close to 300 GW with an increase of 35%. 2veduschih players in the field of solar energy : USA – USA solar energy market increased 78% year on year, and China has attracted a booming solar industry, reaching 30 GW of power supplied.
At the same time, the price of solar energy generation is even more down because of competition between equipment manufacturers: the normalized mass with the price of electricity ( LCOE ) fell by 18% by 2016 compared to 2015, while the rest in the final result at the level of $ 100 US / MVt – . h. The future of the fresh energy market is still promising. Consistent monitoring of KPMG and British Petroleum ( BP ) study
the fresh energy market provides the most vibrant increase for an annual increase of 6.6%, and the total power delivered in 2020 will double. On picture. 2.1 shows examples of energy consumption worldwide by 2030
Platform for energy trading Apollochain
As an innovative tool, blocking technology is inherently suitable for energy that is distributed in the regulated energy market. Following ongoing energy sector reforms and an increasingly growing electrical retail market, distributed generation, as a rapidly growing sector, requires users to generate and consume participants with deep involvement in industrial reform.
This image shows the basic structure of the Apollochain trading platform, which contains transaction levels, advanced levels, and blocks. Renewable energy systems are the basis for transaction levels, while the trading parties include power generation, power systems, distributed power plants, smart homes ( home consumers and energy generators ) and other renewable energy sources. Each party initiates and completes its energy transactions at this level, after which all relevant data is sent to the next level, forming a smart contract, and finally stored in lockers.
Above all, Apollochain implements Blockchain 3.0 technology to manage its trading platform. Aiming at all regulated and retail-oriented energy markets around the world, Apollochain can take root in these countries and regions through current connections and resources to build fundamental users who can be generators, wholesalers, institutional or individual electricity consumers, to realize intercompany transactions parties, weakened centralized trading costs, and avoided losses to government prices. In this case, smart grid with IoT ( Internet of Things ), AI ( Artificial Intelligence ) and Blockchain technology become the important physical foundation to achieve all the above targets ( together with " The Energy Internet " ).
Smart grids enable demand-side management, and can engage in central grid networks or create micro networks by connecting end users that are geographically close to each other. Also, another important device in intelligent networks, is the intelligent power meter ( otherwise known as Smart Meter ). Various installations are required to obtain user power consumption data and consumption / production behavior. Based on these data, intelligent networks, by notifying the cost of electricity, real-time pricing, electricity pruning schemes, etc., can reduce scheduling costs and instruct electricity consumers to have more rational electricity usage.
Mental networks allow you to control demand, but still have the opportunity to engage in a centralized network or create a micro-network by including end users who are geographically close to friends. In addition to this, other devices that make sense in mental networks, provide electronic mental counters ( still known as smart counters ). He urged wide spread to obtain data on energy usage and user usage / usage behavior. Based on the data, the mental network has the ability to lower the cost of planning and ensure more rational use of electricity to consumers, by reporting on electricity costs, real-time prices, electric cutoff schedules, and so on
The Future of the Energy Industry
Renewable energy has been so drastic to become one of the fastest growing industries worldwide. In fact, two decades later, renewable energy sources will take over a large amount of fossil fuels. Based on the results of research conducted by KPMG, the use of solar energy in particular will jump to 330% worldwide in 2040.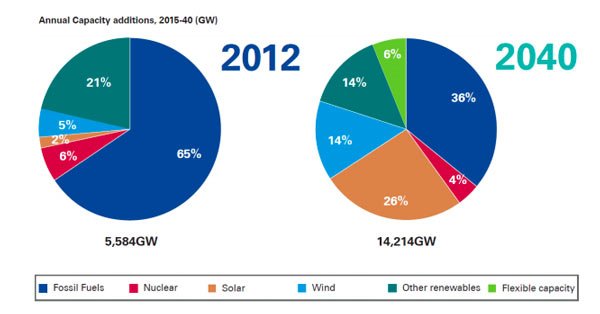 about ICO ApolloChain
The total number of tokens that have been created amounts to 100,000,000 APL The pre-ICO ApolloChain phase runs from 5 May 2018 to 15 June 2018. The minimum target for that phase is approximately USD 500,000, while its maximum target is approximately USD 1 million.
The public token sales phase of ICO Apollochain will be announced further. The minimum target in the ICO phase will be approximately USD 8 million, and the maximum target is about USD 20 million.
Features Token ApolloChain
Token Name : ApolloChain Token ( APL )
Token Type : ERC20
Payment : The APL Token will be sent to your ETH wallet
Total supply : 100,000,000 APL token
Pre-ICO sales period : May 5, 2018 – June 15, 2018
Price : 1 ETH = 2,200 APL
Soft cap : 1,500 ETH
Cryptocurrency received : ETH, BTC
Token Distribution and Bonus Program
ApolloChain intends to achieve a soft cap and follow the following token distribution strategy :
Distributed through ICO – 40%
Founding team – 30%
PR and marketing – 20%
Operation Apollo Foundation – 5%
Community rewards – 5%
For tokens allocated for community awards, ApolloChain will release 3% in the first 5 years and the remaining 2% in the next two years. Token will be an incentive for contributors who work to improve ApolloChain technology. ApolloChain will collect revenues from membership fees, license fees, pay-per-use, matchmaking fees, benefit service fees, consulting service revenues, and third-party revenue, which include advertising costs on the platform.
Conclusion
Apollochain will facilitate avoidance and management over risk, ensure the lowest losses and hazards in the network, distribute measurements and apply peer-to-peer knowledge accuracy checks. interferenceproperties ensure that knowledge can not be falsified and ensures a safe and clear energy trading method. They also provide safe and economical small networks in markets that are highly localized and support the energy trading period of time.
Roadmap
Team
ApolloChain is the first in the world and Craig Nalder CEO leads the team behind ApolloChain and he has 20 years experience in the energy sector, working in various capacities as an energy trader, commercial adviser, economist, entrepreneur, and electrical developer. His subordinates include technology partner Peter Turnbull, Charles Allen, major technology consultant, and Roman Voloshin, sales director. ApolloChain currently has only two advisors, the founders of Synth Skycoin, and Kaicheng Wu, who is a certified financial analyst and a listed corporate sponsor candidate.
Adviser
For more details about our ICO you can also visit our website address below from me and thank you :