AQUA Intelligence (AQI).
AQUA Intelligence (AQI) is a platform based on the data on the block chain, which allows the users to monetize and test your personal data. Based on these reliable data, AQI creates decentralized, comprehensive profiles for each customer. Such profiles will not be shared with third parties and AQI will apply strict privacy policies to protect data. Through the use of artificial intelligence and other tools, profiles allow the hospitality industry to improve its sales, operational efficiency, profits and customer experience.

Aqua Intelligence is the world's first decentralized, comprehensive system of consumer profiles in the hospitality industry aimed at the international market. Using the latest blockchain technology, Aqua Intelligence will help consumers monetize their data with a simple and intuitive ecosystem model. With AQI, consumers will be able to receive AQX tokens by providing data, checking their existing information, and participating in surveys and other activities. With accurate and verified blockchain information along with AI analysis, AQI allows suppliers to provide better services and more meaningful and personalized offers to their customers. Personalized offers allow hotels to compete more effectively and reduce sales through third-party online booking services.
AQUA Intel Ecosystem.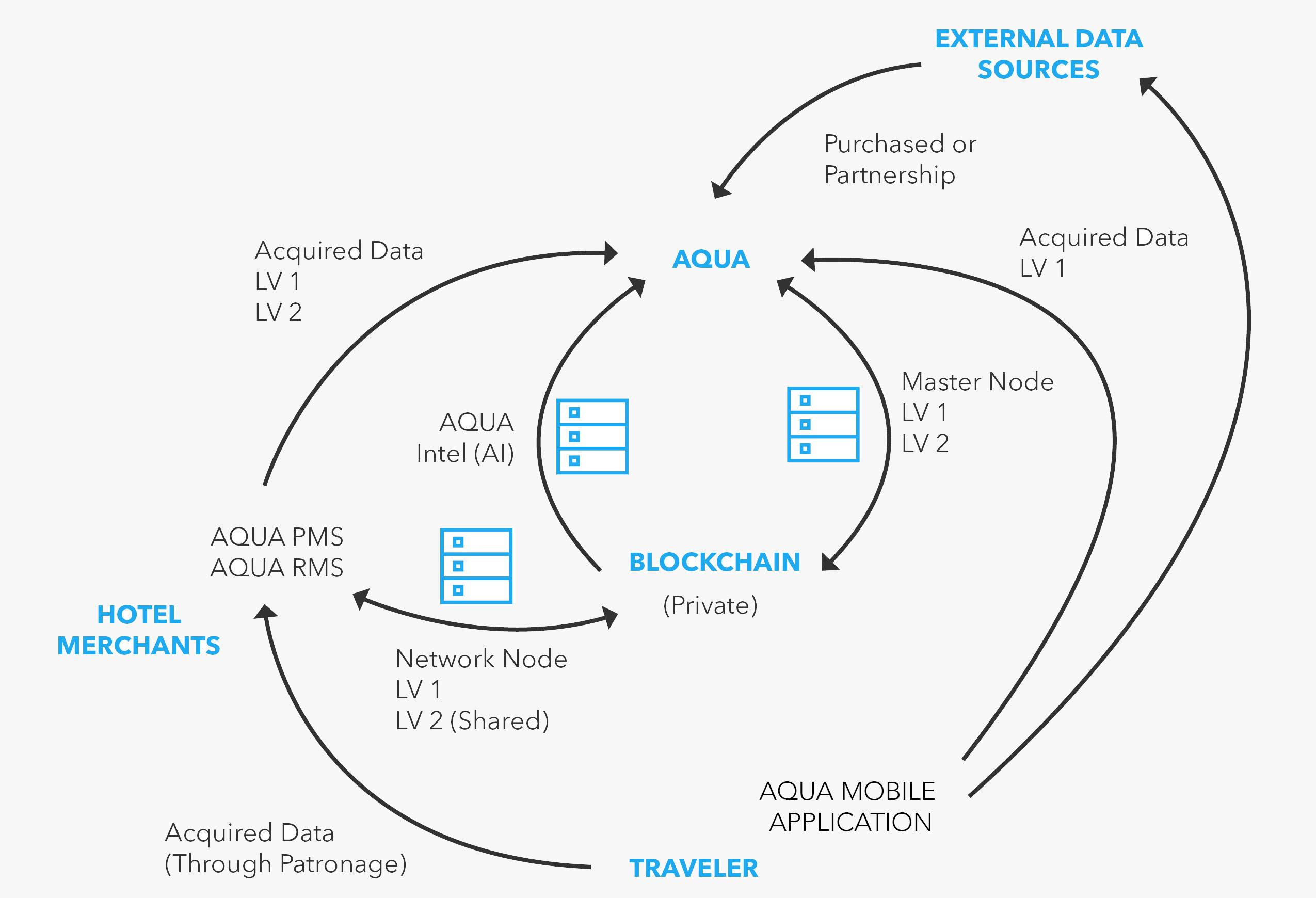 HOW DOES IT WORK?
AQUA Intel consists of 3 components:
– AQUA Mobile: Consumers earn tokens for providing input, validating existing data and participating in other activities, such as surveys and dinning/hotel reviews. They can also use AQUA to manage their loyalty points across various providers and travel & dinning arrangements. Utilizing Artificial Intelligence, consumers can get real time answers for all travel related questions through conversational UI. They can also share experiences and develop relationships with other members.
– AQUA Intel: Profiles will be created based on consumer inputs from AQUA Mobile and other sources. Loyalty programs and travel arrangement will be facilitated. AI will provide responses, analysis and actionable suggestions for consumers and vendors. AI can also generate marketable data to meet specific needs of vendors.
– AQUA RMS (Revenue Management Services): Using consumer profiles created in Intel and other inputs, such as season and events, AQUA helps vendors to provide personalized product and service offerings, and targeted communications. The platform will also help vendors to optimize their loyalty programs through AQX conversion.
UNIQUE FEATURES
– TRUSTED CONSUMER PROFILE; secure, comprehensive profile system built on the blockchain based on validated data.
– MORE REVENUE; increase revenue opportunities for hospitality businesses with more meaningful data.
– AI + PREDICTION; artifical Intelligence and data generate valuable
LOYALTY POINTS; maximize the benefits of loyalty programs for both consumers and hotels.
API ACCESS; easy accessibilty to data and profiles.
REWARDS AND BONUSES; incentives based on token ecosystem to reward consumers for their patronage and data.
INTUITIVE COMPONENT; AQUA Intel consists of AQUA Mobile, RMS, PMS and more for the hospitality industry.
TOKEN SALE DETAILS
AQX is a token for the hospitality industry. Consumers use tokens to redeem products and/or services from taking an interest hotel partners similarly as hospitality rewards points are earned and spent. AQX connected in AQUA value proposition – partners can use AQX token or reliability points to pay for AQUA Intelligence service. AQX can be obtained through dependability, cooperation, social interaction, advancement and more.
Token Name: AQUA (AQX)
Standard: Ethereum ERC20 (Utility based)
Price per Token: $ 0.25 USD
Pre-Sale: May 17th – July 30th, 2018
Pre-Sale Cap: $ 20,000,000 USD
Crowdsale: July 30-September 30, 2018
Crowdsale Cap: $ 25,000,000 USD
Total Hard Cap: $ 50,000,000 USD (225M AQX Tokens)
Hard Cap Pre-Sale AQUA token: $ 20,000,000 USD
Currency received: ETH
Token exchange rate: 1 AQX = 0.25 USD in ETH
Number of tokens per one person: unlimited
Least transaction sum in Ethereum: $ 10 USD in ETH
Most extreme transaction sum in Ethereum: Unlimited (in Hard Cap)
Start date: May 7, 2018
End date: July 7, 2018
ACCEPTED FORM OF PAYMENT: ETH tokens only
AQUA/USD EXCHANGE RATE: 1 AQUA: USD $0.25
TARGET RAISE AMOUNT (USD): US $50,000,000
TARGET RAISE AMOUNT (ETH): US $50,000,000 / (USD/ETH rate) [1]
TOTAL AQX TOKEN CIRCULATION AT END OF TOKEN SALE:
Depends on the USD/ETH rate 1 hour before the token sale, and the amount raised in ETH at each bonus stage (see below).
BONUS STRUCTURE:
15% Bonus until May 11th
12% Bonus until May 25th
9% Bonus until June 15th
6% Bonus until June 30th
3% Bonus until July 30th
0% Bonus until September 30th
[1]: Defined 1 hour before the start of token sale. E.g. if USD/ETH = 1000, then Target Raise Amount (ETH) = US$50,000,000 / 1000 = 50,000 ETH tokens. The pre-sale tokens will be included in this ETH token count. I.e., if 20,000 ETH tokens were raised in pre-sale, then 30,000 ETH tokens remain to be raised during token sale. Token sale not open to citizens or residents of United States and China.
TOKEN ALLOCATION
– 45% AQUA Token Sale
– 30% Platform Reserve
– 20% Team
– 5% Bounties & Airdrops
USE OF FUNDS
– 40% Platform Development
– 20% Research & Editorial
– 30% Marketing
– 10% Operational Expenses
– 10% Legal
TOKEN DISTRIBUTION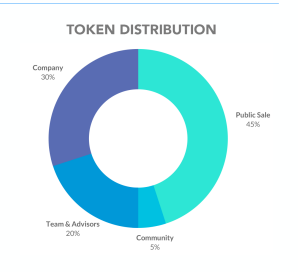 ROADMAP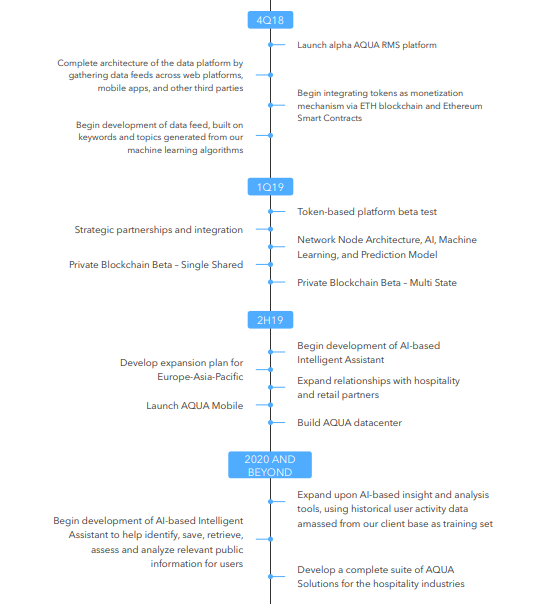 THE TEAM AND ADVISORY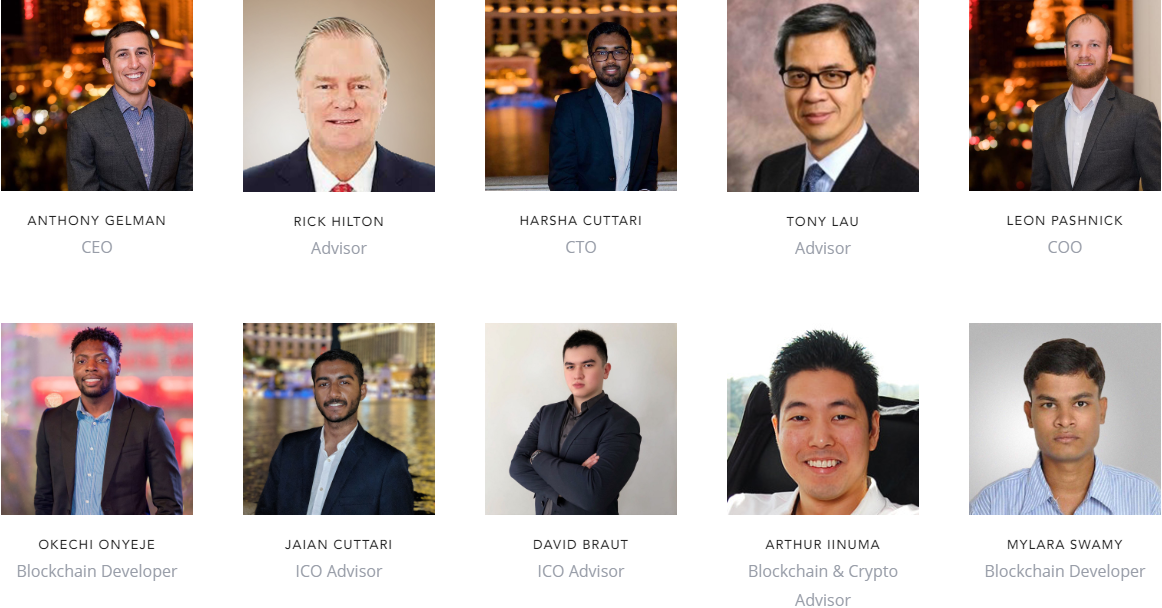 For more information:
Website :https://aquaintel.io/
Whitepaper :https://aquaintel.io/wp-content/uploads/2018/04/AQUA-TOKEN-SALE-One-Pager.pdf
Facebook :https://www.facebook.com/aqua.intelligence/
Twitter :https://twitter.com/aqua_intel
Telegram :https://t.me/aquaintel
Instagram :https://www.instagram.com/aquaintelligence/
Medium :https://medium.com/aqua-intelligence
Published by: Harleyberry
Bitcointalk profile link: https://bitcointalk.org/index.php?action=profile;u=1620264
Eth Address: 0x2F646B6A6085d34B0Efc88C1b0DCaa8B3af2E53C