ARAW: DECENTRALIZED PAYMENT FOR E-COMMERCE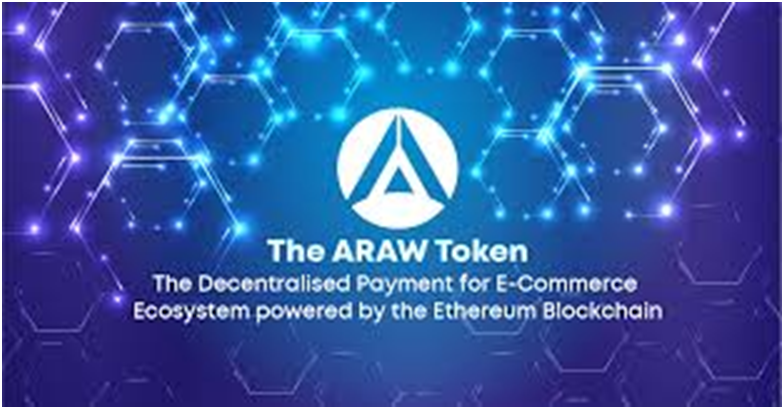 The importance of Internet as well as informational and communication technologies is extremely high in our modern life. Currently, almost all people are able to implement a wide range of operations from reading books and watching films to organizing their own ventures and companies, using simple desktops and tablets. For the last few years, plenty of people from all around the world have decided to launch their websites and become online businessmen and their number only increases. This is rather obvious, as more and more modern customers prefer to go shopping in small web stores and large online malls, which are available for visiting 24/7. Moreover, online clients don't have to stand in long turns and can order the most required products with a single mouse click. Vendors also liked the idea of carrying on business online, as they don't have to spend significant funds on paying taxes for their business activities and salaries to their personnel.
The Araw platform addresses fundamental problems in the e-commerce and cryptocurrency economies. Firstly, retailers online and offline offer restrictive reward systems bundled with their services – they are often of little value to the consumer given their limited nature. Reward systems in commerce as a whole are underutilised due to the lack of technological investment. Coincidentally, many companies find it difficult to provide attractive reward schemes as they risk undervaluing their services. The 'Unified Reward System' allows a service provider to become an ARAW token distributor, allowing them to control the format of their reward plans.
We are on the mission to provide end-to-end solutions for E-commerce Marketplace, Touch & pay Cryptocurrency Card, Online Cryptocurrency Payment & Unified Reward System powered by the Ethereum Blockchain.
The ARAW token now acts as more than a simple reward point – as it is utilized and redeemable across all of ARAW's ecosystem participants. Additionally, owners of ARAW are able to convert their tokens into fiat currencies via ARAW mobile wallet & take cashback to their associated bank account. Secondly, the complex barrier to entry into the cryptocurrency market limits the potential value of the crypto market as a whole. The technologies surrounding ARAW are strategically built for the platform to support a 'Unified Reward System' – ensuring ease of adoption and maximizing consumer outreach. While the 'Unified Reward System' makes it possible to standardise reward tokens across industries, the ARAW token will also allow regular customers to have a stake in the rapidly expanding cryptocurrency world – benefiting all parties involved. The key factors include the ease of adoption for the customer as reward schemes are already common. While the needs of an enterprise entity are met with ARAW's technological offerings discussed in detail in the paper.
The value in ARAW tokens is accessed by the Banking System Integration as it offers both the buy & sell ARAW tokens instantly between a customer's ARAW wallet and their bank account. The liquidity of ARAW tokens will undoubtedly attract customers to join ARAW rewarding vendors, which combined with other ARAW offerings will aggressively expand the opportunities for rewarding buyers, customer acquisition for vendors, and an unprecedented increase in crypto-market participation.
ARAW TOKEN SALE DETAILS
Token Sale duration: 1st July – 30th August
Ticker: ARAW
Token type: ERC20
ICO token price: 1 ARAW = $0.01
Total tokens: 5,000,000,000
Available for token sale: 3,500,000,000 (70%)
Whitelist: YES (15 May – 30 June)
Know Your Customer (KYC): YES
Pre-Sale start date: 1st of July
Public Sale start date: TBD
Soft Cap: 2,000,000 USD
Hard Cap: 25,000,000 USD
Accepts: ETH
Contact us for Pre-Sale: Tokensale@arawtoken.io
ARAW TOKEN DISTRIBUTION
15%: Reserve Pool
3%: Bounty & Airdrop
3%: Advisers
9%: Founders & Team
70%: Token Sale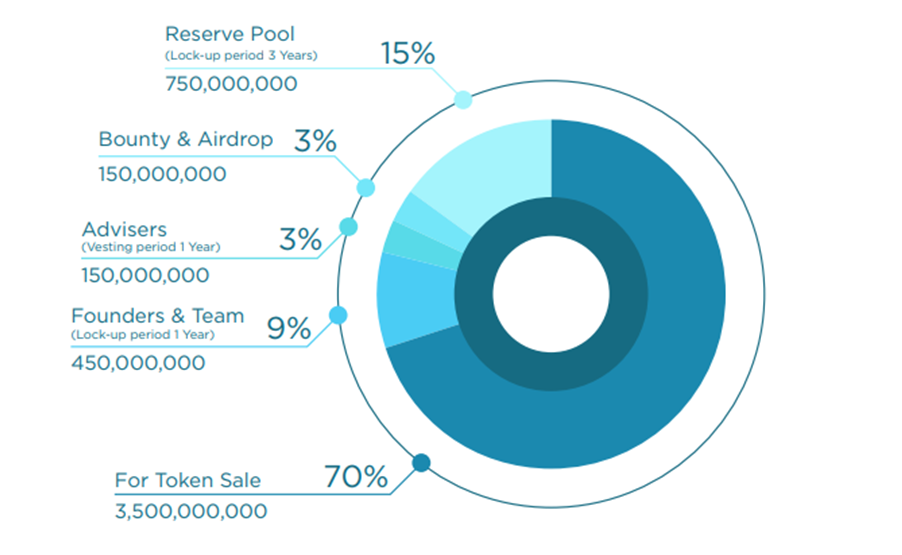 ARAW USE OF FUNDS
10%: Security & legal
15%: Operations
37%: Sales & Marketing
35%: Research & Development
3%: Customer Support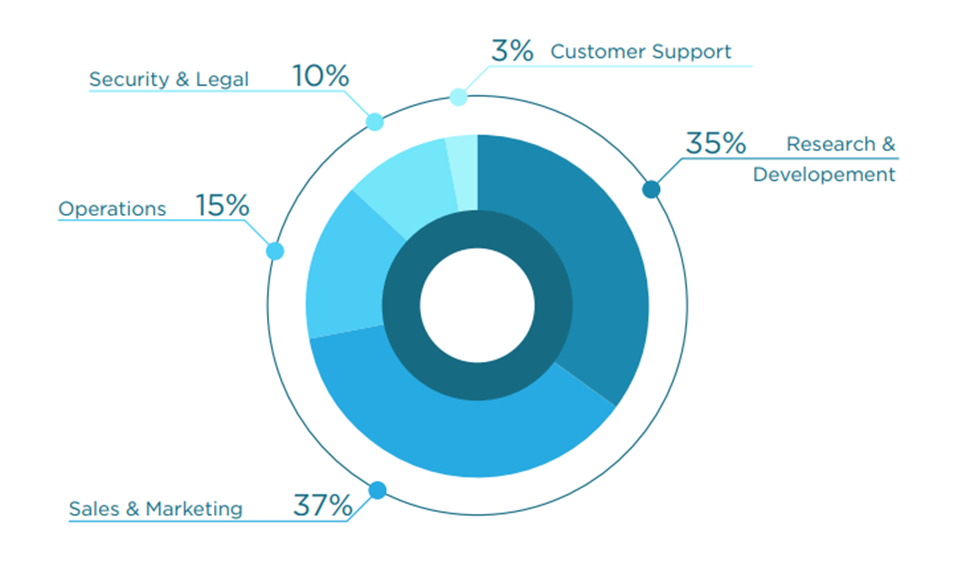 ARAW ROADMAP
Q1 2016: Araw idea Born
Q2 2016: Prototype Araw Platform, using virtual points without Blockchain
Q4 2016: Araw UK Ltd Company Headquatered in the London, UK
Q2 2017: Araw Mobile Apps launched in the UK Apple Store & Google Playstore
Q3 2017: Improved Digital Loyalty & Marketing solution released customer insight dashboard
Q4 2017: Deals and offers implemented paypal & Stripe payment gateways integrated in mobile apps
Q1 2018: Araw platform on the Ethereum Blockchain – MVP development
Q2 2018: Araw smart contract & liquidity contract, platform security audit, whitelisting & Airdrop
Q3 2018: The ARAW Token ICO private & Public sale, E-commerce marketplace, unified reward system, peer-to-peer transfer
Q4 2018: Araw Mobile Wallet, banking system integration, crypto exchanges integration
Q1 2019: Open API platform, Araw pay
Q2 2019: Release Araw platform in the UK, Araw card licensing Process
Q3 & Q4 2019: European expansion, Araw card – Touch & pay Mobile Solution
Q1 2020: USA Expansion
Q2 2020: Asia Expansion
Q3 & Q4 2020: It's just a beginning! The Araw Era has begun.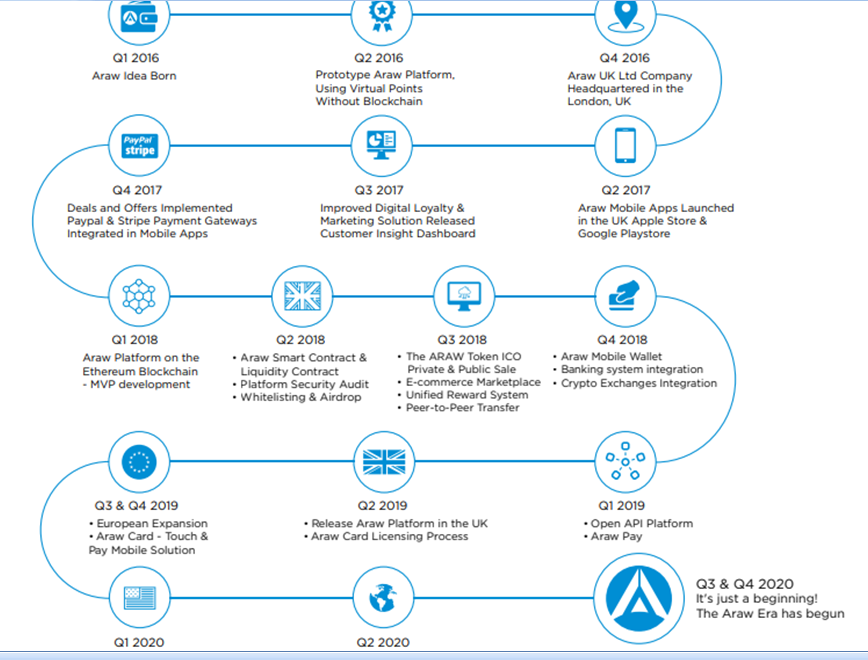 ARAW TEAM
Krutesh Shah: Co-Founder & CEO
Carlo Pascoli: Co-Founder & CTO
Dev Shah: CBDO
Dimpy Ladva: Senior Mobile Developer
Manan Jobanputra: Lead Blockchain Developer
Jainesh Mehta: Platform Developer
Sagar Jobanputra: Web Designer/Developer
Roman Golovay: Blockchain Developer
Kunjan Parmar: Legal Advisor
Stephen AO: Lead Designer
Ami Shah: Senior QA Analyst
Maskim Boyko: Infrastructure Engineer
ARAW ADVISORS
Jeremy Khoo: E-Commerce & Retail Expert
Jane Thomason: Advisory Board Member
John Wellman: Bleep Plc, Group CEO
Nicolo Stewen: Media Partner, CEO of Cryptoanalyst.co
Navlin Kapoor: Blockchain Advisor
Srinivas Anala: Founder of bloqwise
Paresh Masani: Platform vision & strategy
PARTNERS OF ARAW


No doubt, the Araw project will be a huge success. I strongly encourage all to have a look at this website and whitepaper for more information. Also connect with the Araw team and other participants across the globe by joining Araw different social media platforms given below. Thanks for your time.
Website: https://arawtoken.io/
Whitepaper: file:///C:/Users/hp/Desktop/araw_whitepaper.pdf
Youtube: https://www.youtube.com/channel/UC3QKDkSt7UbhqWlAm2T5Abg
Linkedin: https://www.linkedin.com/company/arawtoken/
Medium: https://medium.com/@TheARAWToken
Twitter: https://twitter.com/arawtoken
Telegram: https://t.me/ArawTokenOfficial
Reddit: https://www.reddit.com/user/arawtoken
Facebook: https://www.facebook.com/arawtoken
Bitcointalk: https://bitcointalk.org/index.php?topic=3497194
Published by: teejayrichard
Bitcointalk URL: https://bitcointalk.org/index.php?action=profile;u=1265803
Ethereum wallet address: 0x937fe2c8bd616344a9Be33fDEC04D6F15f53c20F