Arbidex ICO Report – Integrated Exchanging Platform
Part 1: ICO Analysis
The cryptocurrency industry has had a big boom this year where its value was able to multiply over 10 times with certain tokens experiencing up to 80 times appreciation in their value. Trade of cryptocurrencies is ever becoming a large financial sector, where Bitcoin alone seeing a trade of over $1 billion every 24 hours. The present centralized exchange systems have a lot of challenges that so far seem intractable and beyond their means to solve. Cryptocurrency users all over the world face problem such as being unable to register and get verified on certain exchanges because they are located in certain countries where those exchanges do not serve.
Exchange Disparity
Among the main problems, users and traders grapple with include the often wide disparities that exchanges trade individual cryptocurrencies, where prices can differ as much as 5% in certain instances. This puts the buyer at an immediate disadvantage once they buy a certain crypto asset from an exchange with a higher price. Other problems also include the fact that exchanges are quite fickle in the number of currencies they accept to trade in, which creates a liquidity problem for users who want to sell or buy certain coins or tokens.  These issues and disparities between exchanges continue to add difficulties to the lives of traders.
One-Stop Location
Arbidex, a blockchain based startup wants to offer cryptocurrency buyers and traders a seamless completely hassle-free one-stop shop. Today traders cannot conduct all their trades without needing to follow complex steps in order to be registered on multiple exchanges and manage multiple accounts. The user only needs to be registered on Arbidex with no further registrations needed for individual, and whenever they wish to buy a certain currency, all the available prices from all the incorporated exchanges will be displayed to give the user the chance to buy at the lowest price from any of the exchanges on offer.
Arbitrage Trading
Arbidex is a decentralized trading hub which acts as a collective spot where as many as 25 of the biggest exchanges are incorporated for use by the trader with a highly efficient, seamless, and user-friendly interface. With such disparities on exchanges today, the user can exploit the wide difference of the prices and sell immediately at a higher price to an alternative exchange, giving the user one of the safest and quickest ways of earning Bitcoins and other major cryptocurrencies.  Arbitrage trading or trading across multiple exchanges with different rates will never be easier than on the Arbidex platform.
The future of Arbidex promises to bring together the one-stop shop for traders to access a wide portion of the cryptocurrency marketplace. With the differences in exchanges specifically in terms of prices, this allows many arbitrage trading to take place which can greatly benefit a trader. All and all, the platform hopes to create a seamless trading platform to benefit traders across many of the biggest platforms within the cryptocurrency exchanges.
Part 2: Crowdsale Analysis – Details & Token Supply
Total token supply: 25,000,000 Tokens
Token type: Utility Token
Token Distribution: The token will be distributed in a way that 70% will be available for sale for the traders, 10% will be allocated to the team behind the project, 8% will be for the advisers, 2% will be kept for its bounty campaign, while the rest of the 10% will be reserved for a rainy day.
ICO Sale Phase: Presale
Token Price: 1 USD = 1 ABX
Crowdfunding Usage: Of the funds generated from the ICO 30% will be allocated to marketing, 25% will be used for liquidity to ensure uninterrupted operations, 18% of the development of project infrastructure, 10% to licenses and legal fees, 12% to the development of IT, 3% to the management and 2% to the staff.
Team Overview- Members and Advisers
The team is headed by CEO Kamilya Aslanova, and CMO Maria Stankevich. Other members of the team include Anton Abizin, Denis Pizhevsky, Alexander Kovalenkov, legal consultant Olga Goretskaya, and Vasily Sumanov.
ABOUT ARBIDEX
Arbidex is a stage that amasses the liquidity of all significant digital currencies and really mechanizes the trade discretion process for the partners. Arbidex will be the world's first stage that will incorporate both liquidity over all key crypto-trades with the capacity of building assertion chains. That is on account of this capacity she can break down thousands cryptographic money matches keeping in mind the end goal to locate the best arrangement adding up to 4 percent of the cost benefit with every exchange.
This task to date is working with capital with an aggregate an incentive in abundance of $10 million on crypto-trades. Begin of improvement of an innovative base discretion was started by the group in mid-2017 from its own particular assets.
To track the distinction progressively between Exchange servers courses of cryptographic forms of money on numerous trades right now, the framework sets up exchanges with the figured impact based, as opposed to the forecasts, constant information.
Such capacities can be acquired by proprietors of tokens, and standard clients, and may exchange stores from their own crypto-wallets. On the off chance that the exchange is fruitful, the punishment is half of the benefits as a reward stage. This expense is significantly less for the proprietors of the tokens of the venture.
The individuals who hold the tokens stage, have two sorts of rebates:
1 – every inward expense, which are paid in their local tokens are charged at a successful rate equivalent to half of what might be through some other means.
2 – marker the maintenance of a specific size gives the holder a specific status of stage (silver, gold, platinum). This status decides the appropriate rebate on expenses. Today the normal is around 2%, however in the meantime, they intend to keep the base rate 0.18% which can be decreased to just about zero, contingent upon the proprietor's lasting and their associations with different trades.
Purchasing these tokens you will guarantee most extreme rebates and work with a more noteworthy measure of the store, as the stage expands the quantity of tokens required for to keep up remaining on the stage will diminish, inspiring the proprietor to offer the surplus the markers.
Now(from 11 Dec 2017) they accumulate interests with a specific end goal to support the productive scale promoting, lawful, innovative modernization. They likewise work to make stages for merchants to work and making a benefit with them utilizing their proposals. #arbidex#arbibounty
The fundamental target of executing an ICO is to make and build up a stage for proficient merchants that permits to exchange crypto resources from various trades through a solitary interface, to associate proficient apparatuses, (for example, MT4) to give astounding administrations low commission rates.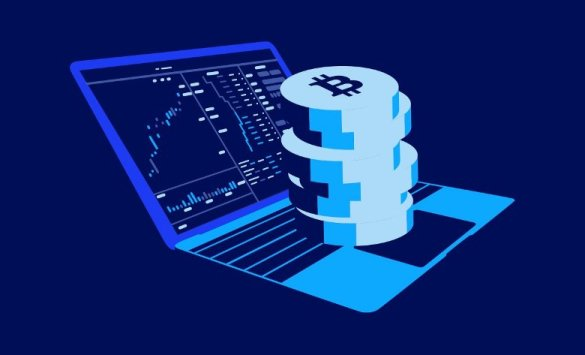 UNIQUENESS
It is utilized for information stockpiling, exchange cash, confirm the exactness of data. Not at all like digital currencies, for which numerous nations, including our own, haven't chose to let it out or not, the blockchain specialists bolster obviously. The innovation without bounds. Will drastically change the arrangement of installment exchanges. Everything will be speedier, more secure. Blockchain conveys us to another period of computerization, the formation of quantum PCs.
Arbidex will be the world's first stage that will incorporate both liquidity over all key crypto-trades with the capacity of building discretion chains. That is because of this capacity she can break down thousands digital currency matches so as to locate the best arrangement adding up to 4 percent of the cost benefit with each transaction.This venture to date is working with capital with an aggregate an incentive in overabundance of $10 million on crypto-trades. Begin of advancement of an innovative base intervention was started by the group in mid-2017 from its own assets.
Highlight
The key element of the stage is the computerization of the between trade intervention process methodology, which enables stage clients to make benefit by utilizing stores to wipe out non-advertise productivity, ie arbitse circumstances. Arbidex is expanding income from:
The commission profits by the arbitse technique up to half of income from a fruitful arbitse chain.
Commission from execution of requests in various trades amid normal exchange operations.
Advantages
Arbidex is a trade stage integrator that permits to exchange through single interfaces in various trades, including the arrangement of MT4 and other programming for proficient dealers.
Arbidex is a chance to get the acknowledgment of intervention methodology with no hazard by ethicalness of the arrangement of specialized arrangements coordinated into the stage.
Arbdex is a chance to purchase the most similarly beneficial swapping scale resources in view of conveying incomplete obtaining specialized calculations on different trades and utilizing the exchange chain.
Arbidex gives a lower commission rate to proficient dealers with top of the line administrations and specialized support of exchanging operations.
Arbidex is a liquidity aggregator and instrument to diminish the instability of cryptomarket, which over the long haul will streamline the combination of cryptoasset into society and make the market more receptive for more develop institutional financial specialists.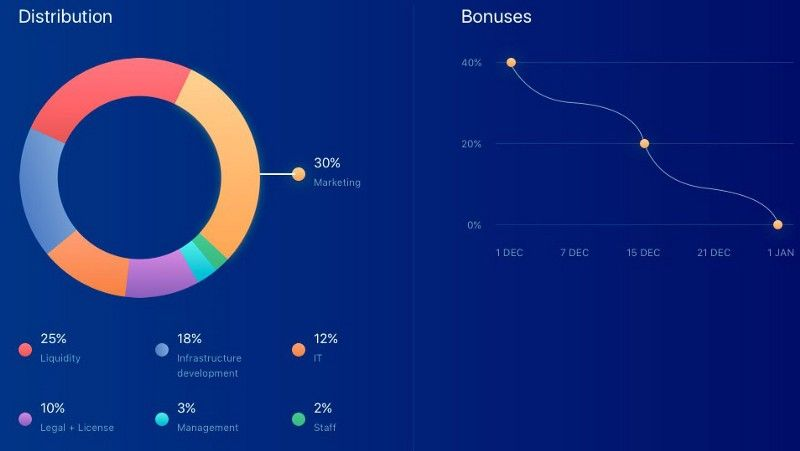 Website: http://arbidex.ch/
Whitepaper: http://arbidex.ch/docs/arbidex_whitepaper_ru_0_1.pdf
Bitcointalk Profile:https://bitcointalk.org/index.php?action=profile;u=1428205