ARGENTAS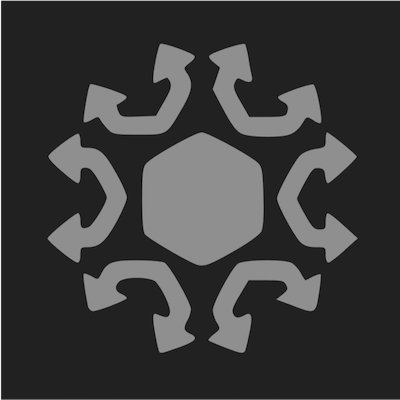 The Argentas Ecosystem: the Future of Money
The true disruption of global finance will not come from banks or other traditional actors. The incumbents do not disrupt and do not want to be disrupted. But we do, and we will. The second generation blockchain technologies make this possible first time ever.
The Network Is the Bank: A True Democritization of Finance.
new era for global finance has arrived with the introduction of second generation crypto platforms. Argentas helps to create a new open global financial system.
Arsitecture Argentas : https://argentas.io/documents/aom.pdf
The Network Is the Bank: A True Democritization of Finance.
ARCHITECTURE
The Argentas Ecosystem to make this happen will have three key dimensions: Network
The core element of the ecosystem is HydraNet, the proprietary blockchain of Argentas leveraging advanced distributed ledger technologies, with its native digital asset facilitating global, virtually free and real-time transactions. The team will work on applications of lightning network for additional payment processing speed, smart sharding for less network load and eventually for quantum resistance.
Early Opportunity
The private pre-distribution offers our fans, supporters and early believers an early opportunity to join our story of transforming global finance through innovative technology.
Community First
The private pre-distribution is quietly directed to our community for its benefit, priotitizing them without the high profile of a public ICO. Early members enjoy priority.
Bridges
The HydraNet interfaces such as wallets and bridges forming a connection between the traditional and crypto economies such as banks, exchanges, payment firms and other actors play a key role in the ecosystem that is open to all and interconnected. Banks and other traditional players will gradually morph into network interfaces, as the bank accounts will disapper into the network that will be the global bank for everyone.
Dapps
Decentralized network applications, dapps, form the third dimension of the ecosystem focusing on adding value through technological innovation in payments, banking and other financial services, for which HydraNet is the perfect environment of disruptional transformation. Smart dapps will eventually replace many of the banking and other financial services as we know them now. A whole new financial ecosystem will emerge.
Reward for Trust
Early members will be rewarded, when our blockchain with its native digital asset and the ecosystem take shape, activity increases, and network value grows.
More information about the Argentas project check out:
Website: https://argentas.io
White paper (Github): https://github.com/argentasio/Documentation/blob/master/whitepaper.md
Twitter: https://twitter.com/argentasio
Facebook: url= https://www.facebook.com/argentas.io/
Telegram: https://t.me/joinchat/HPwImhFyoDHYhgN_WIZj5A
Youtube: https://www.youtube.com/channel/UCTXWWAuLmMqMhKAMWUWoNhw
Instagram: https://www.instagram.com/argentas.io/
Medium: https://medium.com/argentas
Author : https://bitcointalk.org/index.php?action=profile;u=1397196