ARROUND: DECENTRALIZED ADVERTISING SOLUTION IN AUGMENTED REALITY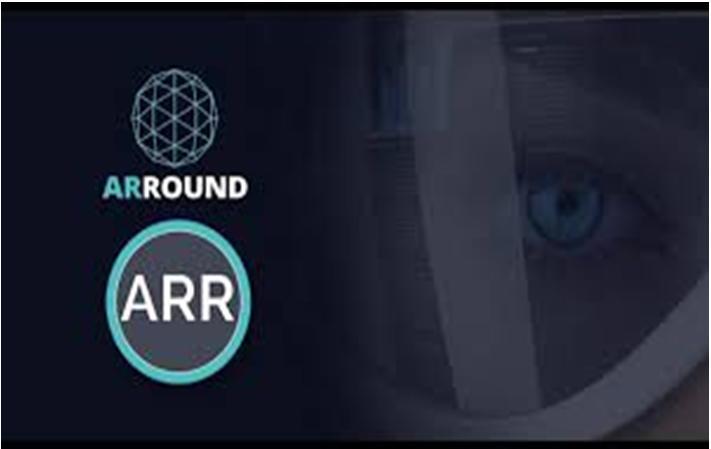 In the world today we have seen there is little opportunity to access quality AR-focused content and this has led to the difficulty of individuals creating their own AR experience for both family and friends. This has been an issue despite the desire of people to engage with quality AR content and also willingness of business to adopt AR as a new kind of marketing platform. Today I will discuss the fantastic solution to this issue.
A team of high intelligent professionals with years of experience has observed this issue closely and came up with an amazing idea, one never seen before called Arround. The team will be launching an AR social, an augmented reality focused social network which puts users in control of their AR experience. With Arround, users will have an endless opportunity to access AR applications, view, share and also create their own AR content easily by using their smartphone. Arround platform uses GPS and spatial recognition technologies to provide first class augmented reality experience, providing a unique way of viewing the world around us.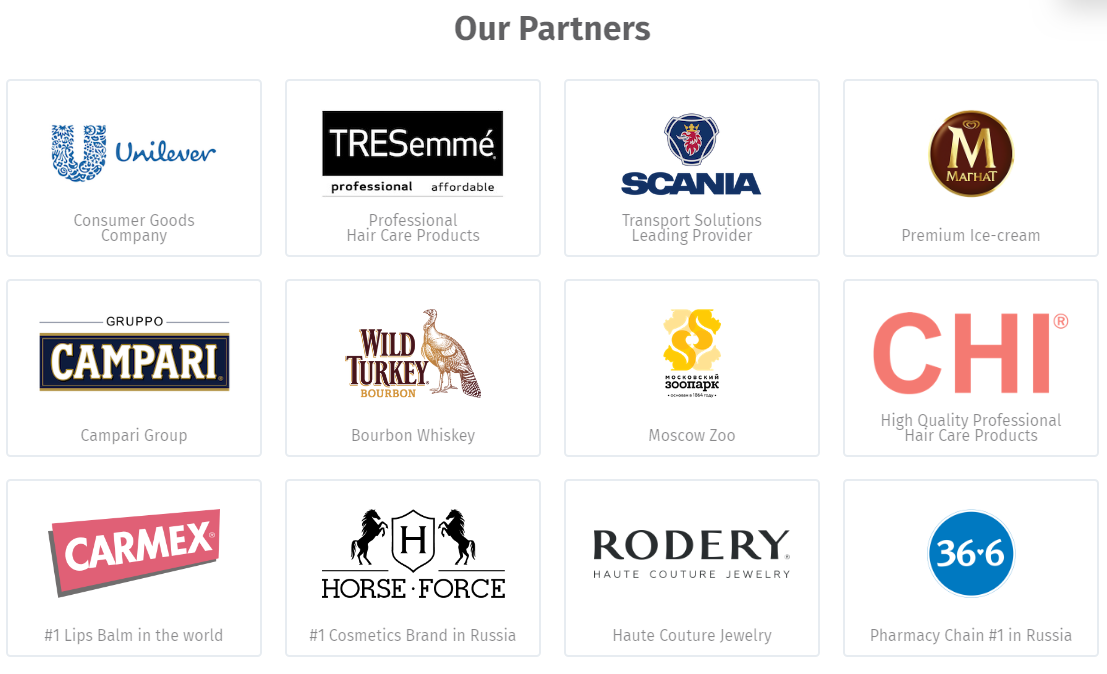 ARROUND SYSTEM ARCHITECTURE
Arround has a platform which comprises of four key elements which are specially connected via blockchain, combining to create a complete, amazing AR ecosystem that will make it possible for the project to succeed. The ecosystem includes AR maps, AR store, AR social and AR Adnet.
• AR Social is the Arround social network that is available for both iOS and Android. It can be downloaded for free in Google Play and Apple's App store.
• AR Maps links directly to the advertising solution and social network.
• AR AdNet provides an outlet for brands, organizations and offline retail stores to engage in advertising, marketing and information campaigns in augmented reality.
• AR Store provides an opportunity for users to conduct sale and lease of transactions of content and services which the unique Arround platform offers.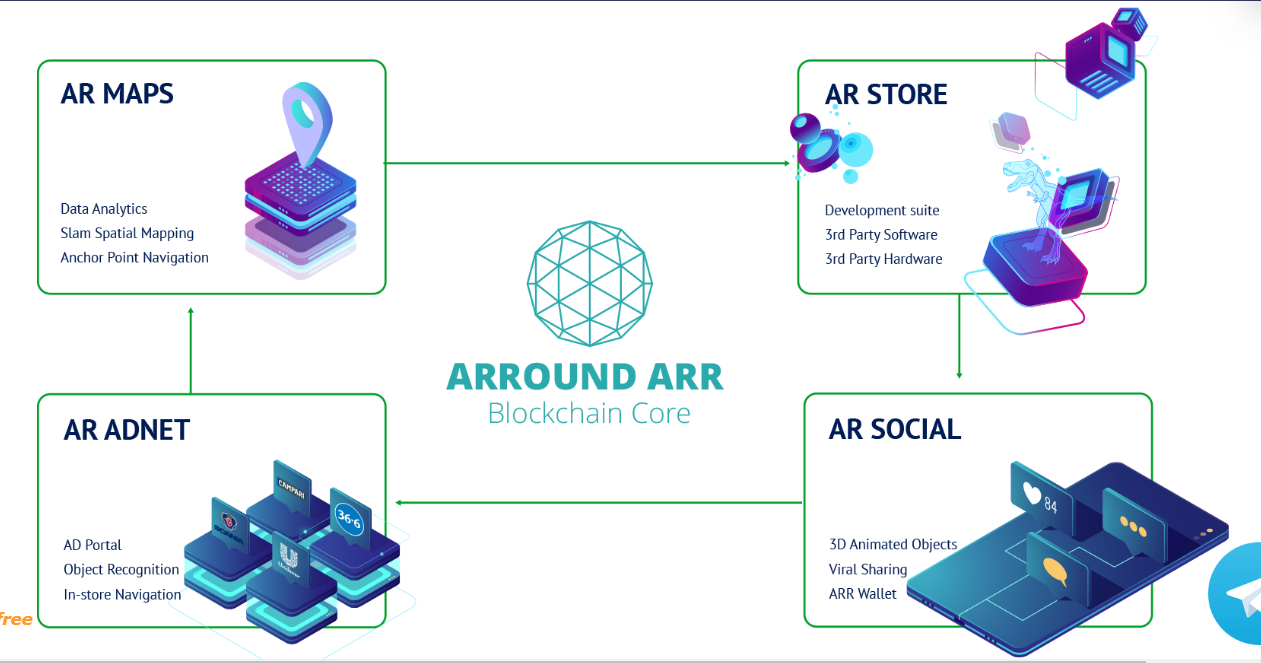 Around has a business model in which the Arround platform and ecosystem created will be based on. The business model is outlined below;
• Prices inside the Arround system will be in fiat currency
• ARR tokens will be used for payments for ads and purchase inside the system.
• There will be discount, bonuses and rewards for performing different tasks from advertisers.
• There will be automatic fees payments from the Network Development Fund (NDF), smart contracts will be used for all payments.
• There will be income payment for premium content by advertisers and users.
TOKEN SALE
Arround has her own token which is based on ERC20 smart contract on Ethereum blockchain and will be traded on exchanges. Arround token has the symbol ARR token. These tokens will be used for all forms of transaction on the Arround platform and also participate in auctions for long term lease of advertising space. Also, ARR token will be required as a deposit for the maintenance of ARROUND blockchain node. There will be a total of 3, 000, 000, 000 ARR tokens which will be made available for sale to the general public. Also there will be different stages of token sale. The first stage which is the pre-sale starts 27th February, 2018 and ends 1st May, 2018 and 45, 000, 000 tokens will be available for purchase at a bonus of 50%. Pre-sale is targeted at USD $1, 000, 000. There will also be a private sale in which a minimum purchase of 1 ETH will be accepted. There will be main token sale which will last from 15th September, 2018 till 15th November, 2018. Soft-cap is targeted at USD 5 million while hard-cap is targeted at USD 30 million. Tokens will be sold at a price of 1 ARR = $0.035. All unsold tokens after the ICO will be burned.

TOKEN DISTRIBUTION
Token sale (pre-sale and token sale): 48.3%
Fund for community development and liquidity (CDF- includes advisors, partners etc.): 22%
Support fund for the holders of the Master nodes (NDF): 10%
Team: 10%
Bonus tokens for Pre-sale and Token sale: 8.2%
Bounty: 1.5%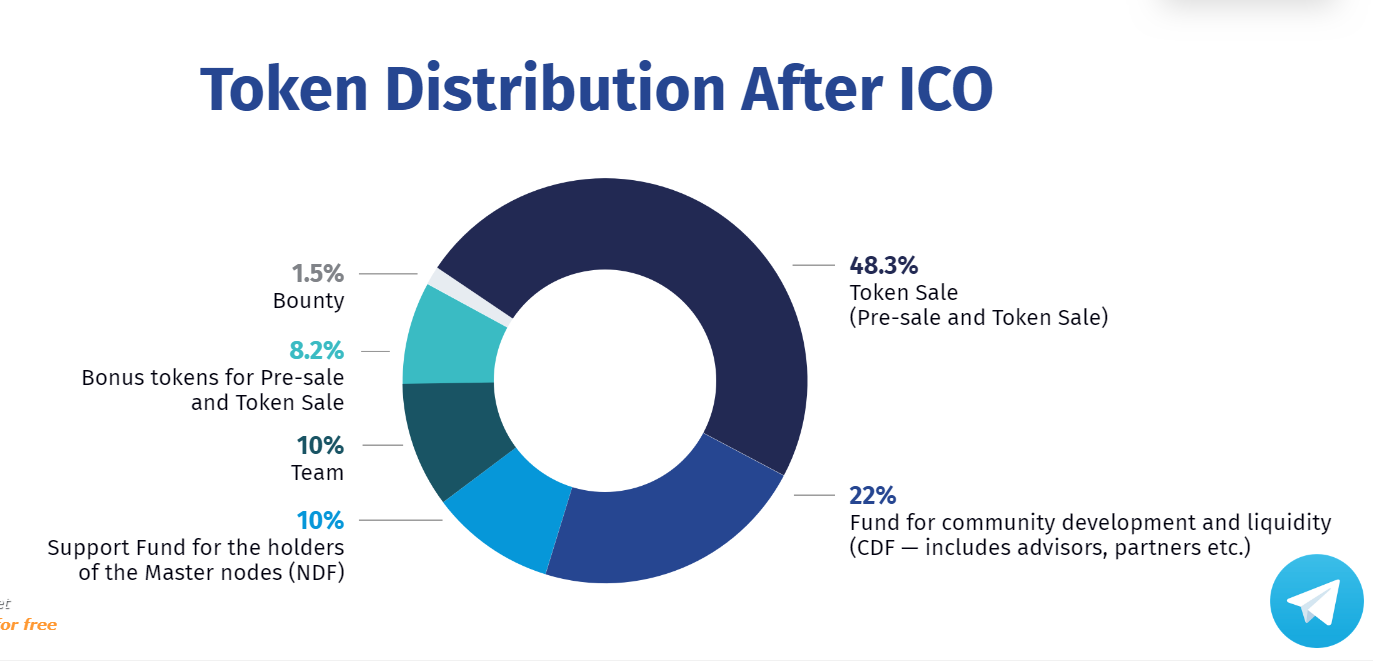 ARROUND ROADMAP
2016: initial idea to create a communication platform based on augmented reality, optimization of the project's business concept and presentation of idea and feedback.
2017: technical specification of the project, first major partner, 36.6 which runs the biggest pharmacy network in Russia and investment into the development of MVP.
2018: release mobile app iOS and Android, launch first campaigns with partners, 36.6 and the Atrium shopping mall and release of the alpha version, seed the platform with content and open the doors to targeted users.
2019: port ARROUND to ODG Augmented Reality Glasses and Microsoft Hololens, launch advertising campaigns with large pharmacy chains across Europe, engage advertising agencies on the platform and develop self-service module for ad agencies to build their own AR content.
2020: the first auction in the secondary market for the sale of advertising space inside the platform, launch of SDK, attracting third-party developers to the platform, expansion to new markets: China, Japan, Korea, Europe and launch of a pilot project with a partner in the US.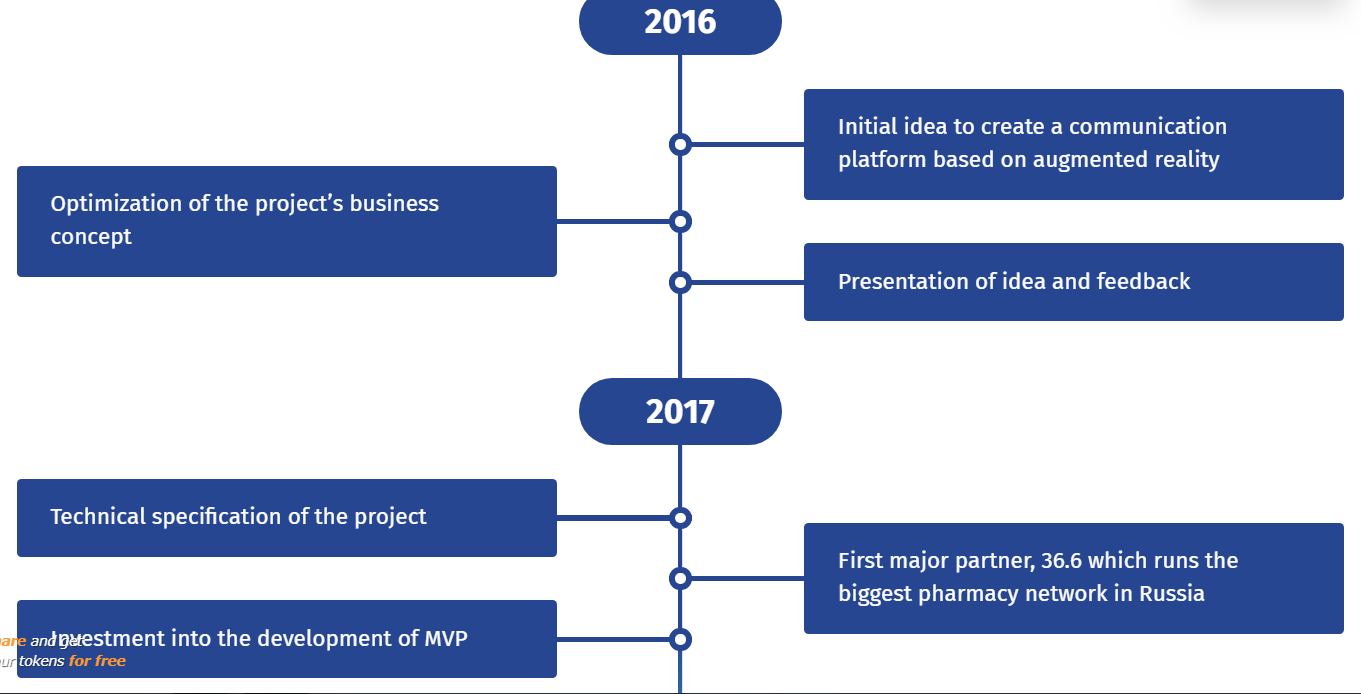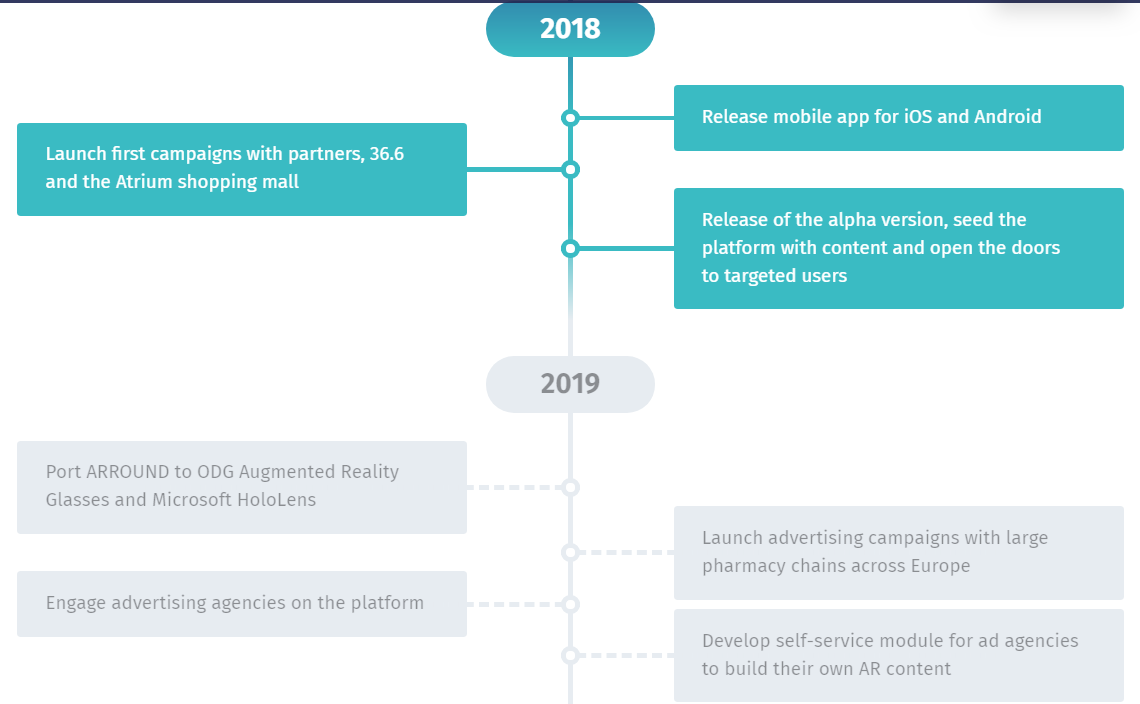 TEAM
Neil Bryant: CEO
Arkady Yasashny: CFO
Dmitry Orekhov: CMO
Artem Haritonov: CTO
Alexandr Sokolov: CSA
Eugene Dobrovolsky: CBDO
Kate Bublik: Digital marketing expert
Andrey Molchanov: CSPO
Fedor Gladovsky: Sr. Web Developer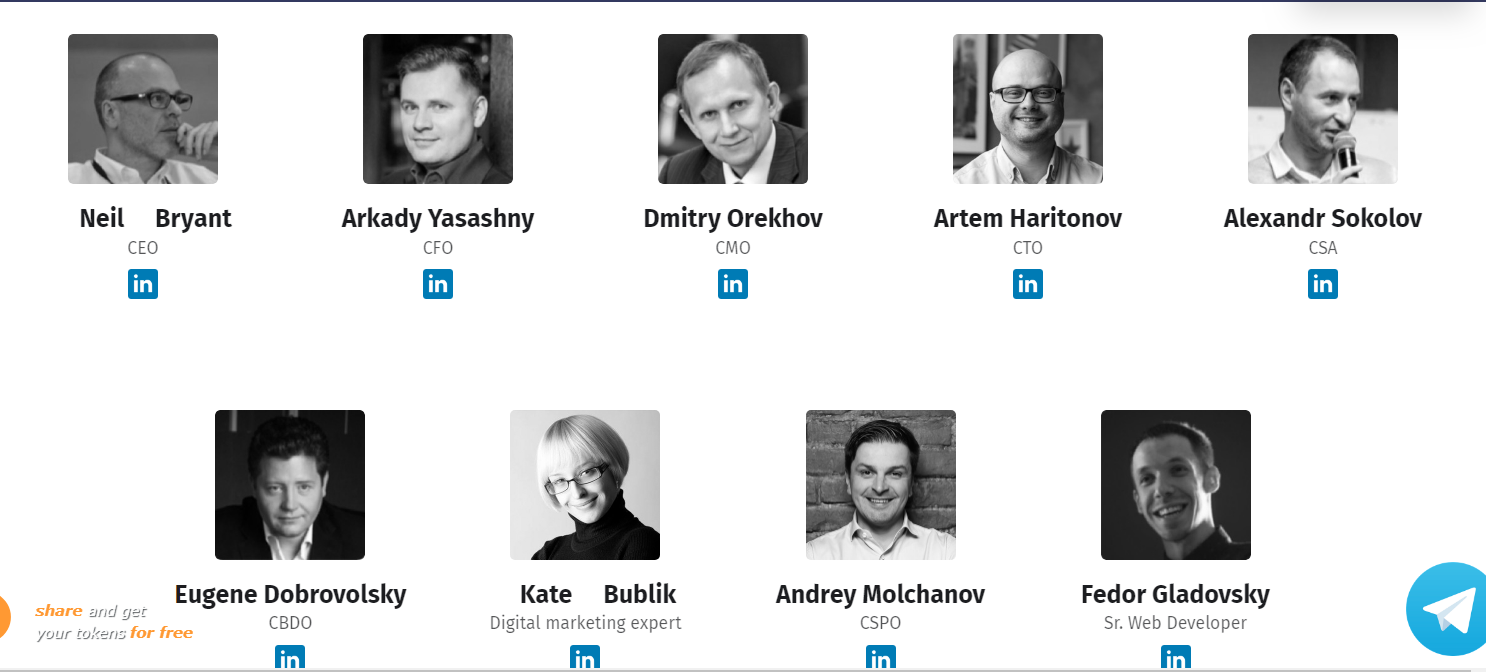 ADVISORS
Temur Shakaya: Strategic Partnership Advisor
Igor Karavaev: Advisor, Investor Relations
Alexander Shulgin: PR and Community Advisor
Nathan Christian: ICO Advisor


Website: https://arround.io/
Whitepaper: https://arround.io/content/file/arround-whitepaper-en.pdf
ANN Thread: https://bitcointalk.org/index.php?topic=3014006.0
Twitter: https://twitter.com/ArroundPlatform
Facebook: https://www.facebook.com/Arround-2052833448334195/
Linkedin: https://www.linkedin.com/company/arround/
Instagram: https://www.instagram.com/arround_official
Medium: https://medium.com/@arroundsmm
Written By: teejayrichard
Bitcointalk link: https://bitcointalk.org/index.php?action=profile;u=1265803
Wallet: 0x937fe2c8bd616344a9Be33fDEC04D6F15f53c20F