ARROUND, The Unique Decentralized Economic and Technological Infrastructure Supporting The AR Ecosystem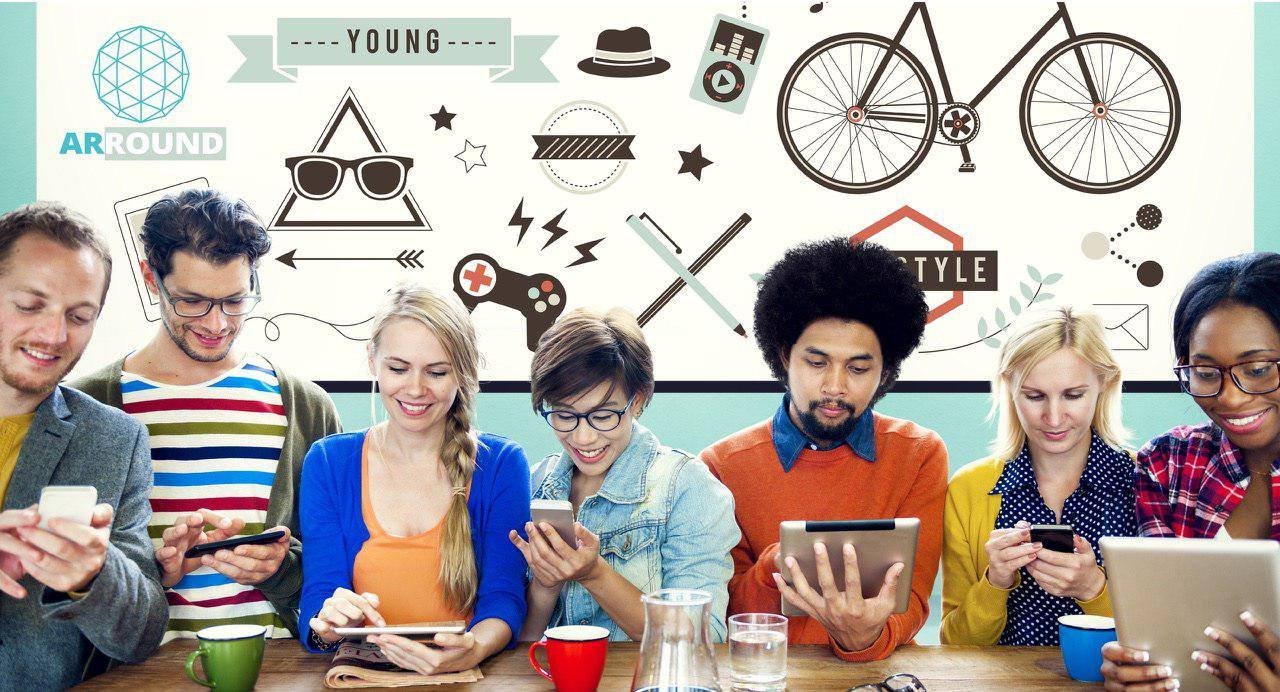 Introduction
Augmented reality is the technology that expands our physical world, adding layers of digital information onto it. Unlike Virtual Reality (VR), AR does not create the whole artificial environments to replace real with virtual one. AR appears in direct view of an existing environment and adds sounds, videos, graphics to it.
Augmented Reality (AR) may not be as exciting as a virtual reality roller coaster ride, but the technology is proving itself as a very useful tool in our everyday lives.
The primary value of augmented reality is that it brings components of the digital world into a person's perception of the real world, and does so not as a simple display of data, but through the integration of immersive sensations that are perceived as natural parts of an environment.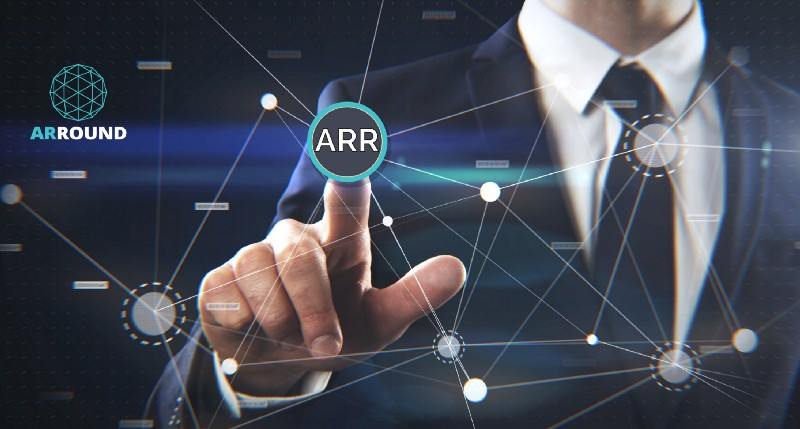 Popularity Growth of AR
From social media filters, to surgical procedures, AR is rapidly growing in popularity because it brings elements of the virtual world, into our real world, thus enhancing the things we see, hear, and feel. When compared to other reality technologies, augmented reality lies in the middle of the mixed reality spectrum; between the real world and the virtual world.
What is ARROUND?
ARROUND is a unique decentralized economic and technological infrastructure supporting the augmented reality ecosystem.
Introduction to ARROUND
ARROUND is an advanced communication platform powered by blockchain that gives its users a beautiful personalized digital world, advertisers a new and exiting channel for their campaigns and offers AR-developers a vast sales market for their software and hardware.
Every aspect of this universal AR ecosystem is fine-tuned to deliver a next-generation augmented reality experience that will form the next-generation backbone for the fast growing AR space.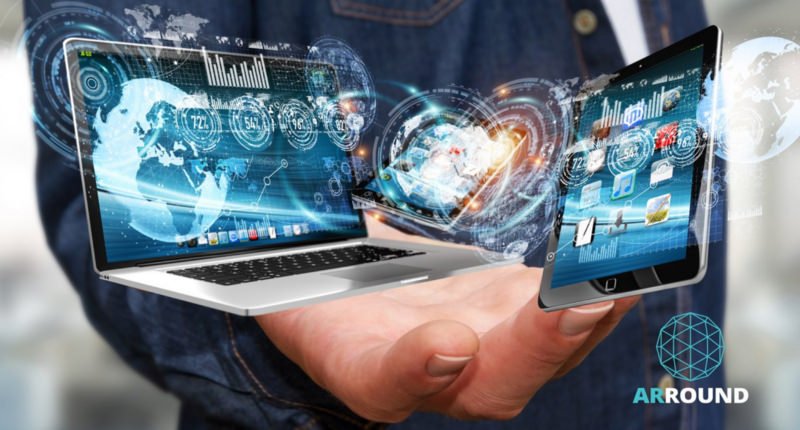 ARROUND Mission
ARROUND fully recognizes the opportunities that this market offers and intends to utilize the powerful combination of blockchain and augmented reality to:
• Offer smartphone users (and later on users of smart glasses) a way to quickly create, share and enjoy augmented reality experiences via a privacy focused social network.
• Provide offline retailers, brands and organizations with a powerful new way to engage consumers utilizing a variety of immersive and engaging advertising solutions based on augmented reality technology.
• Create a marketplace for AR developers globally and other entities to engage with the public and monetize their applications, and provide them with a test environment via a robust SDK and API in order to enable this.
• Develop a crowd-sourced 3D spatial map of the world to provide an information backbone to power the next generation of AR applications and services that require pinpoint accuracy in a real world environment.
ARROUND Overview The growing actuality will dramatically change how we view that the world around usand around leads the race into this brave new world together with the assistance of the blockade.
ARROUND is a augmented reality stage through which new chances for advertising are all created, dealing with the use of both block-chain technological innovation. Ordinary people are going to be able to communicate with the elements of augmented reality (hereinafter AR) through the application to cellular apparatus. Other end users, ARROUND platform should be in a position to combine brands, advertisers, marketing services and developers of AR technologies inside of its own ecosystem. The move to the progression of VR and AR systems today is just one of many most promising, and as evidenced by the massive variety of businesses that work in this business. This is likewise suggested by the capitalization of the businesses.
We're providing the entire world with exciting fresh electronic environment to research where millions of individuals are able to create and discuss their own AR experience. Advertisers will have fresh techniques to engage consumers with the assistance of promotional initiatives from the improved retail reality and also business centers can gain from the power of big data and specific campaigns to its first time in the analysis.
ARROUND is supported by a huge numbers of world wide partners who will guide our methods into the mass market place and enable us to fully market our unique offerings.
ARROUND Platform
Holders of ARROUND Block-chain servers and servers for both processing and storing visual content
Clients Will Have the Ability to Attain advice on promotional offers and in which They're happening through Around
Brands and advertisers Are Going to Be Able to utilize Around like a platform, which Then Employs big info to lead them into the best Viewers within strolling distance
Advertising and Marketing Companies
Advertising and Marketing and innovative agencies and salespeople will be able to offer brands articles creation Working with the resources of their platform, and also the material stage will also provide tools for producers and organizers of live events and quests from Augmented-reality
Integrate apparatus with the platform and also expand their own consumer base
Provide applications for execution of AR content
The Usage of tokens
The token ARRAY (designed in the Ethereum block-chain ) could be the sole internal component of all payment. Users predicated in their own role within the stage, and also features will probably cover around. To begin with, ARR might be bought in any way phases of this purchase, then it is likely to soon be around on the trades. Later on, the crew intends to modify into its blockchain.
Token sale
Token — ARR

Pre Sale — February 27, 2018 could Inch, 2018

Personal sale — before September 1-5, 2018 (incentive 40 percent )

Token-sale — September 1-5, 2018 November 1-5, 2018.

Flat-rate cost — $ 0.035

The minimal Quantity of charges $5 000-000

The Largest Possible Amount of prices is 30 000 000

Tokens made — 3 000 000 000 ARR (unsold Teams will probably likely be burnt )

The supply of components:

48.3percent — earnings

8.2% incentive in the beginning of purchase

22 percent — local community advancement and bandwidth variety (incorporates advisers, spouses, etc.. ))

10 percent of this Fund to its aid of these holders of this Grasp nodes

10 percent — control

1.5% bond
Roadmap
2016
Initial Notion to produce a communication system according to augmented reality reality
Optimization of this job's business Idea
Presentation of thought along with feedback
2017
Specialized specification of the endeavor
First major spouse, 36.6 which runs the greatest pharmacy community in Russia
Investment into the Creation of MVP
2018
Re-lease cellular program for I-OS and also Android
Launch first campaigns with spouses, 36.6 and also the Atrium shopping mall
Release of this alpha version, seed that the platform together with content and open up the doorways to targeted users
2019
Port ARROUND into ODG Augmented Reality Glasses and Micro Soft HoloLens
Launch advertisements efforts with large pharmacy chains across Europe
Engage marketing bureaus around the platform
Create self-healing module for ad agencies to build their own AR content2020
The first auction in the secondary market for the Selling of advertisements space inside the platform
Launch of SDK, bringing Third Party developers into the platform
Establish of the pilot project with a partner Within the US
ARROUND's Stand Out Feature
ARROUND's advertising solution is a game changer. It brings consumers, offline retailers and big data together for the first time, extending the effectiveness of mobile ads directly to the point of sale. Through the integration of our crowd-sourced AR Map, high street stores finally have access to the same digital marketing tools that e-merchants have been using for years. Bricks and mortar stores will be able to attract customers directly to products within their shops, based on socio-demographic and interest based targeting techniques.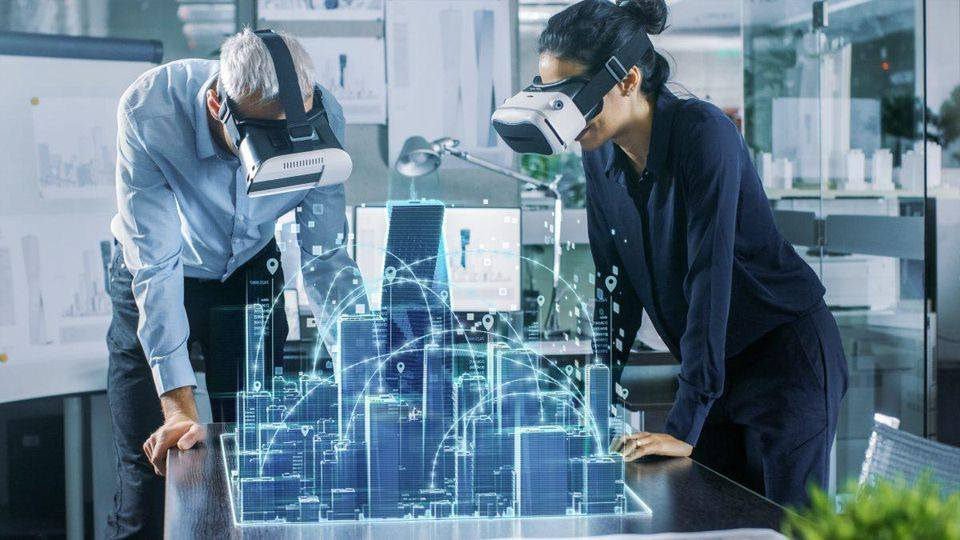 Conclusion
The AR landscape is growing rapidly. Although ARROUND is focused on the consumer end of the market, augmented reality has already been heavily adopted within the military, industrial and medical sectors, where heads up displays are already a reality.
Within the US, the growth in AR usage is incredibly strong, which in turn is driving investment and development of the technology.
---
Author of the article:
✅Bitcointalk profile link: