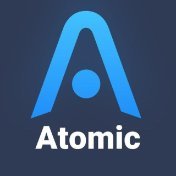 With the emerging of bitcoin in 2009, so many cryptocurrencies are springing up on a daily bases, blockchains in different sectors and works of life e.g E-commerce, agriculture, tourism, entertainment etc. Therefore, there is a need for the creation of a platform or exchange site where all this tokens can be traded on. So also there is a need for all tradeable assets to be marketed accordingly.
There are various types of cryptocurrency exchange based on the type of services they rendered. Highlighted below are the two major types of exchange.
Centralized Exchange
Decentralized Exchange
CENTRALIZED EXCHANGE
This is the type of exchange that uses an escrow service or a third party to facilitate transactions. This type of exchange is run by a profit oriented company, this company charge a certain amount of fees before transactions can be carried out. In other words both the access and exit points into this blockchain ecosystem requires a fee. Examples of a centralized exchange are Binance, Upbit, Kucoin, Kraken etc.
DECENTRALIZED EXCHANGE
This the exact opposite of the centralized exchange. This type of exchange allows the participants to have absolute control instead of a centralized authority. It is a peer-to-peer (P2P) type of transaction where trading occurs through an automated system. Examples of a decentralized exchange are Mercatox, Tokenjar, Etherdelta, Forkdelta etc
ATOMIC WALLET
Atomic Wallet is a decentralized multi-cryptocurrency wallet that helps to execute peer-to-peer trading, it hinders the interference of third parties. Atomic Wallet is available for Windows, Mac OS and Lunux users and it is also easy to use.
Atomic Wallet has a closer similarities with Neo tracker, Luno, Bonpay wallet etc. This wallet guarantees your token security because of it's strong encryption.
MERITS OF ATOMIC WALLET
It enables users to have full control of their funds
It guarantees high level of security using encryption
No hidden charges attached
No third-party interference
It is easy to use and less demanding
It is a multi currency wallet that support so many coin
ATOMIC TOKEN
Atomic Token is a utility token built on the Ethereum Blockchain that will serve as an internal currency as means of payment for cryptocurrency on ATOMIC EXCHANGE.
ATOMIC TOKEN DETAILS
TYPE: ERC20 TOKEN
TICKER: AWC
FULL NAME: ATOMIC WALLET COIN
DECIMALS: 8
TOTAL SUPPLY: 100,000,000 AWC
ATOMIC TOKEN ALLOCATION
PRIVATE SALE TIER: 35,000,000 AWC (15%)
PRIVATE SALE TIER: 30,000,000 AWC (20%)
PRE-PUBLIC SALE: 30,000,000 AWC (10%)
PUBLIC SALE: 20,000,000 AWC (20%)
FOUNDERS AND ADVISORS: 30,000,000 AWC (30%)
BOUNTIES AND AIRDROPS: 5,000,000 AWC (5%)
Highlighted links below where you can download Atomic Wallet
MACOS : https://download.atomicwallet.io/atomicwallet.dmg
UBUNTU : https://download.atomicwallet.io/atomicwallet.AppImage
DEBIAN : https://download.atomicwallet.io/atomicwallet.deb
FEDORA : https://download.atomicwallet.io/atomicwallet.rpm
In conclusion atomic wallet is a great platform which aid in reducing the numbers of times an individual spent searching for token to buy online, because this exchange house a lot of tokens.
For more information and participation visit
WEBSITE : https://atomicwallet.io/
WHITEPAPER : https://download.atomicwallet.io/atomicwallet-whitepaper.pdf
FACEBOOK : https://www.facebook.https://
TWITTER : https://twitter.com/atomicwallet
TELEGRAM : https://t.me/atomicwalletchat
STEEMIT : https://steemit.com/@atomicwallet
Bitcointalk username : ibro
Bitcointalk Profile link : https://bitcointalk.org/index.php?action=profile;u=2387376
Ethereum Address : 0x2405f465acc400239ab7b63340b3c80b1ee7421b