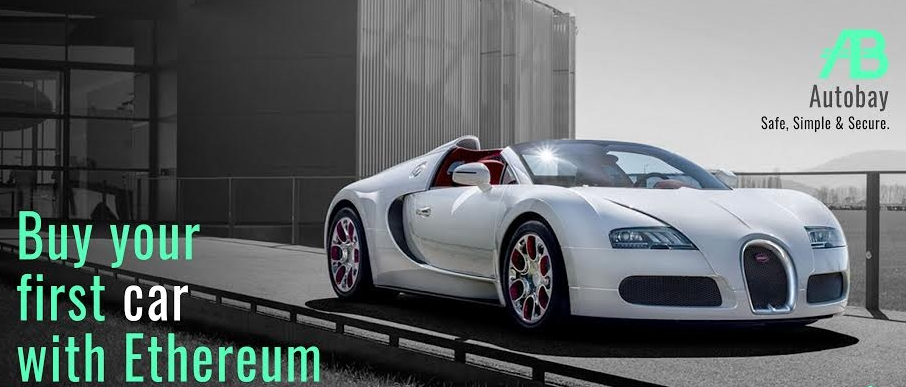 Cryptocurrencies are one of the most important inventions since the inception of the web. They are ushering in a new era of decentralization, privacy, and control of one's own data that has the potential to revolutionize many parts of society. There are currently over one thousand cryptocurrencies in use, with hundreds more being released each year. Their combined market cap has grown from $10 billion in 2016, to over $400 billion at the time of writing, having previously been much higher. Only 1% of the world's population own cryptocurrency. Companies involved with blockchain, the technology behind cryptocurrencies and altcoins are expected to experience significant growth over the coming years. Blockchain technology can solve dozens of previously intractable problems, like digital identities, supply chain integrity, data breaches and many, many more. The use of blockchain technology within society has been exponentially increasing since it was introduced to the world by Satoshi Nakamoto. The first use of blockchain technology was bitcoin. According to Gartner Insights, blockchain, the driving force behind the crypto market is estimated to grow in business value to $3.1 trillion by 2030. Blockchain is the fastest growing market in the world and the Autobay token offers investors an opportunity to benefit from the growth in value. The age of blockchain technology is just beginning. Autobay is a decentralized e-commerce platform that allows users to promote their vehicles for everyone to see them online allowing users from all over the world to purchase such vehicles using cryptocurrencies as a payment method. Before i proceed lets take a look at this short video…..
https://youtu.be/izswjEHiocY
AUTOBAY
Autobay is the first ecommerce platform based on the Ethereum blockchain that allows users to sell, buy and auction cars using cryptocurrency as payment method. Autobay will become the largest automotive environment in the world whose main objective is to create legitimacy to the cryptocurrency market by allowing the use of Bitcoin (BTC), Ethereum (ETH) and Autobay Tokens (ABX) as a Financial Asset to acquire goods.
VISION
Autobay's vision is to enable a faster, safer, real time transactions of vehicles of all kinds, from motocycles, to cars and trucks, new and used, creating a cash free payment, taking away the stressful process of moving large quantities of cash, thus creating a better customer experience.
PROBLEMS
The complexity or lack of financing, and lack of warranties
Information about the buyer is cumbersome, time consuming and add cost to the process.
Outdated
Insecure
Stressful
SOLUTION
Cryptocurrency Payment
Step one, Browse for the car you want, using filters that shorten their search to specific brand, model, year, millage, price range and location (radius in km).
Step two, when a person finds the car they want, either new or used, they just click in button that appears in the publication that says I'm interested, entailing that they are willing to visit the location where the vehicle is in order to assess the car. By pressing the I'm interested button, both parties, seller and buyer receive each other's profile information. In this way one of the factors creating uncertainty is diluted given the seller knows who is selling the car.
Step three, when the person has agreed to purchase the vehicle there is no need for cash payments, the only thing the buyer has to do is open the Autobay Decentralized app on their mobile device, enter the "I'm interested" menu, where a listing of all the cars the buyer was interested in appears, he then looks for the post on the specific car he wishes to buy, and through an embedded wallet in the Dapp, he can create an advanced deposit or the full payment, choosing the cryptocurrency he wishes to pay with and by pressing the "Buy" button he creates the Smart Contract in the Ethereum Blockchain that pays for the car.
REASON FOR AUTOBAY
SAFE PAYMENT
Safe & secure payment and transactions between parties.
LOW FEES
Low fees paying with ABX, BTC and ETH.
UTILITY
Token used as a payment for purchasing vehicles and car listing in our e-commerce platform.
REWARDS
Promotions, discounts and rewards will be awarded to users paying with ABX over other cryptocurrencies
USER VERIFICATION
User verification through social media, mobile number.
BETTER USER EXPERIENCE
Stress free experience as no cash payment is required, easy and simple transactions
USER REVIEWS
Users will be reviewed creating a better and fair community
PROOF OF TRANSACTION
The blockchain ensures a solid registry for every detail of the transactions.
HOW AUTOBAY WORKS
Search
The Autobay Dapp and website allows you to search for the car you want, adding filters to customize your search i.e. for brand, model, year, mileage and distance so you can adjust to find results of cars, motorcycles or trucks within i.e. a 20 mile radius.
Visit
Once you have found the car you are interested in, by clicking "I'm interested" you get the sellers address and profile and the seller obtains your profile information, so he knows beforehand who is going to visit the car. This transparent sharing of information helps both parties with decision making and organisation. Especially dealerships will be able to evaluate the demand of each of its vehicles.
Cashless payment
Once you have seen the car and you decide to buy it, there is no need for cash! Autobay allows you to give an advanced payment or directly pay with Autobay Tokens (ABX), Bitcoins (BTC) orEthereum (ETH) with no need of cash payment, making Autobay the simplest and safest way to buy a car.
AUTOBAY TOKEN
The Autobay (ABX) Tokens are built on the ERC Standard based on the Ethereum Blockchain, which allows their integration with virtual wallets such as MyEtherWallet. The ABX Token will create a Smart Contract between two parties, buyer and seller, were it will be stated the model, year and price of the car sold among other information and the tokens will be used as a payment method between parties as well as a payment method for the GAS used to create the blocks in the Ethereum blockchain.
TOKEN AND ICO DETAILS
Token Details: –
Token ABX
Ethereum Platform
Type ERC20
Price at ICO 1 ABX = 0.0001 ETH
Private sale is live. You can get tokens here: https://www.autobay.io/buying-autobay-abx-tokens and also get whitelisted here: https://www.autobay.io/registration
Receive ETH, BTC
Distributed in ICO 54%
Soft cap 1,000,000 USD
Hard cap 24 million USD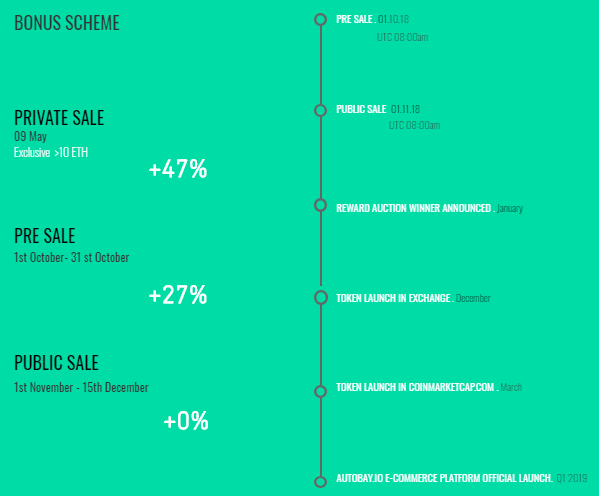 BONUS
Until 08 May 47%
09 May – 08 June 37%
26 June – 09 July 27%
10 – 23 July 17%
24 July – 06 August 7%
Tokens for sale 510,300,000
Investment info
Min. investment 200 USD
Accepting ETH, BTC
Distributed in ICO 54%
Soft cap 1,000,000 USD
Hard cap 24,000,000 USD
FUNDS ALLOCATION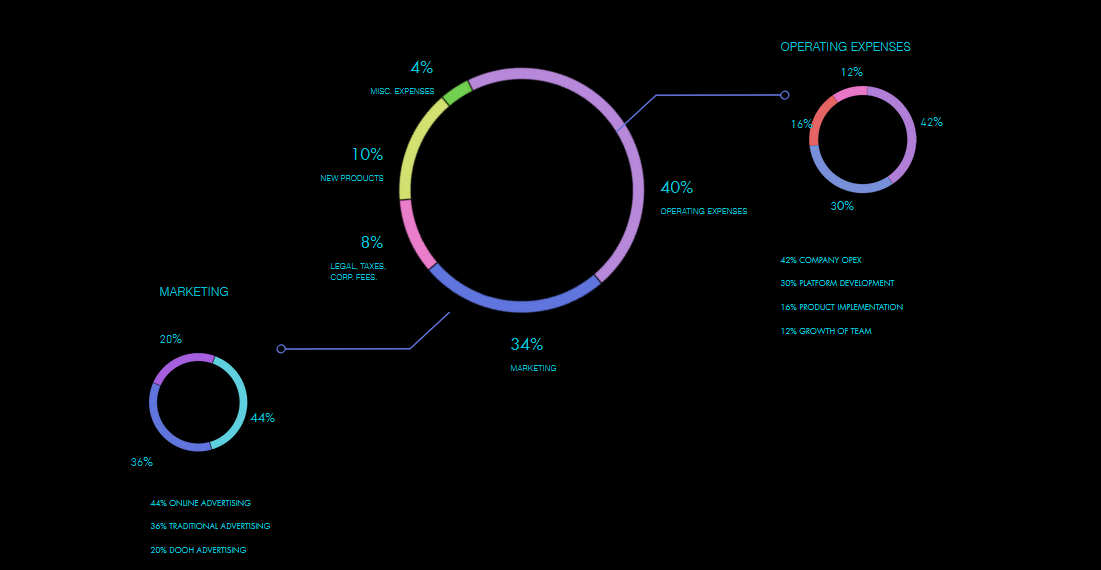 ROADMAP

Q1 2017
Product concept developed. Company founded, Team Assembled.
Q2 2017
Website and Dapp designed.
Q3 2017
Advisors join the team. Beta Autobay Website developed MVP.
Q4 2017
Autobay ABX Token created.
Tokensale website developed.
Q1 2018
Autobay promoted in websites and Social Networks.
Q2 2017
Pre Sale & Crowdsale launch.
Reward Auction granted.
Q3 2018
Decentralized platform and Dapp Beta Trial. Marketing campaign for the platform.
Q4 2018
Autobay website & Dapp Platform Launch.
Q1 2019
Marketing campaign for Autobay Auction.
Q2 2019
Launch of Auction platform.
Q3 2019
Offering 3 Car manufacturers an Official Store within the platform to test for a period of 4 months.
Q4 2019
Marketing Campaign for those 3 Official Stores.
Q1 2020
Launching 3 Official Stores on a beta testing for 4 months.
Q2 2020
Offering other car manufactures the possibility of opening an Official Store.
Q4 2020
Launching official Stores for Car Manufacturers within the platform.
Q3 2020
Marketing Campaign for Official Stores.
MEET THE AUTOBAY TEAM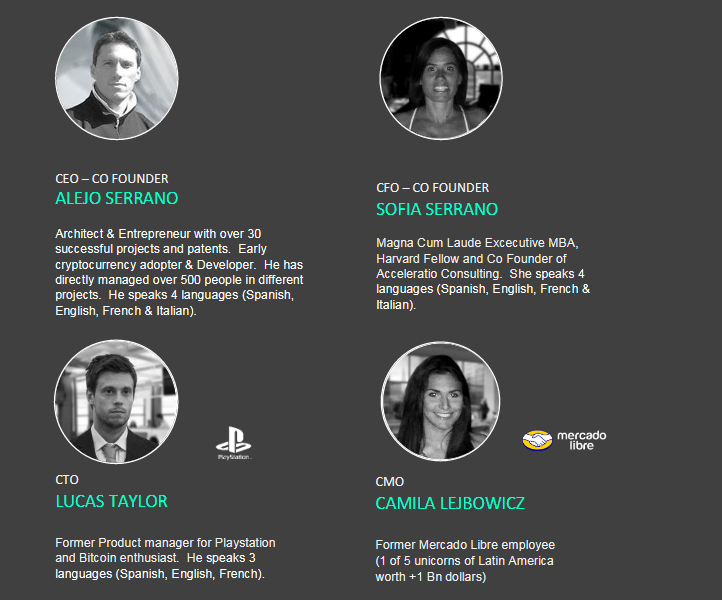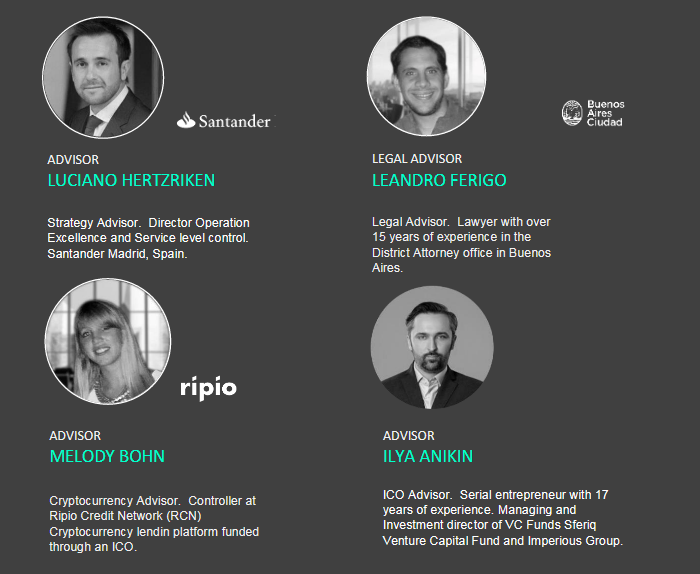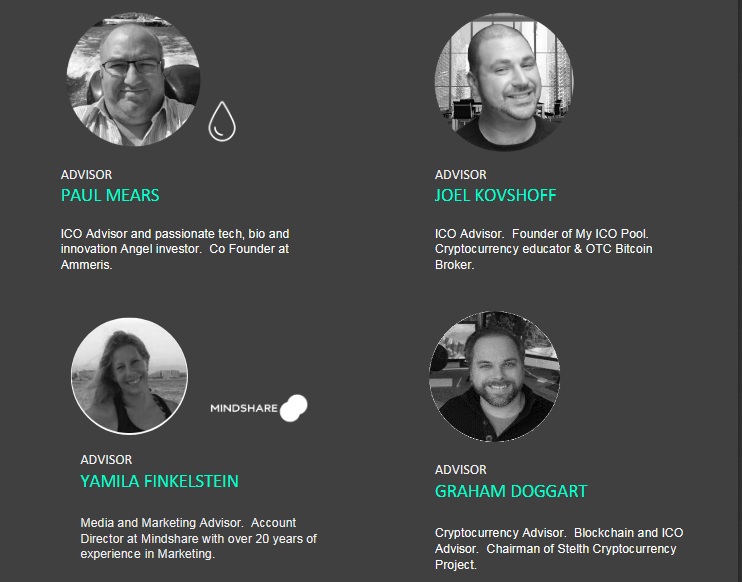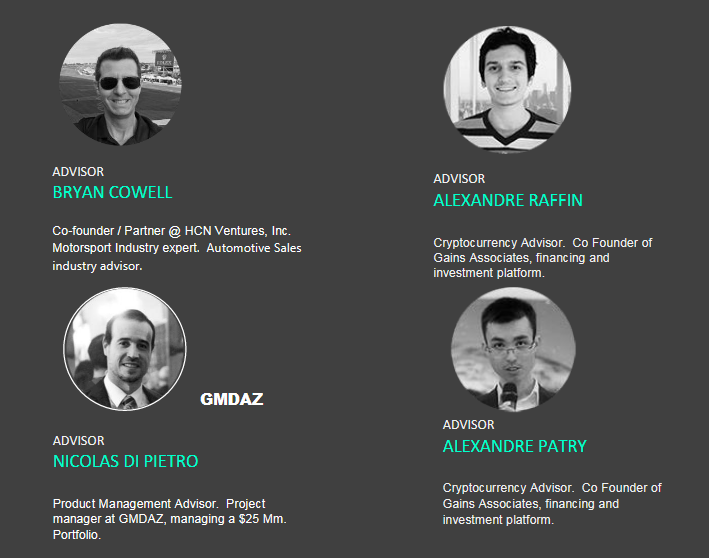 For more information, please visit:
Website: https://www.autobay.io/
Whitepaper: https://www.autobay.io/whitepaper
Facebook: https://www.facebook.com/Autobay.io/
Twitter: https://twitter.com/Autobayio
Telegram: https://t.me/Autobay
ANN Thread: https://bitcointalk.org/index.php?topic=3327461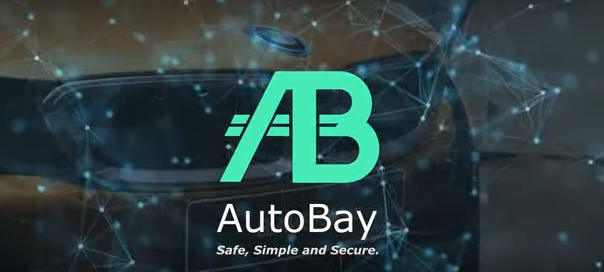 Author: Seunola
MyBitcoinTalk profile: https://bitcointalk.org/index.php?action=profile;u=1925064
ETH Address: 0x3eb48CF7E0A5570540641DD8263cA40e307562e9