BABB Is More than Just a Bank Platform; It's a Social Movement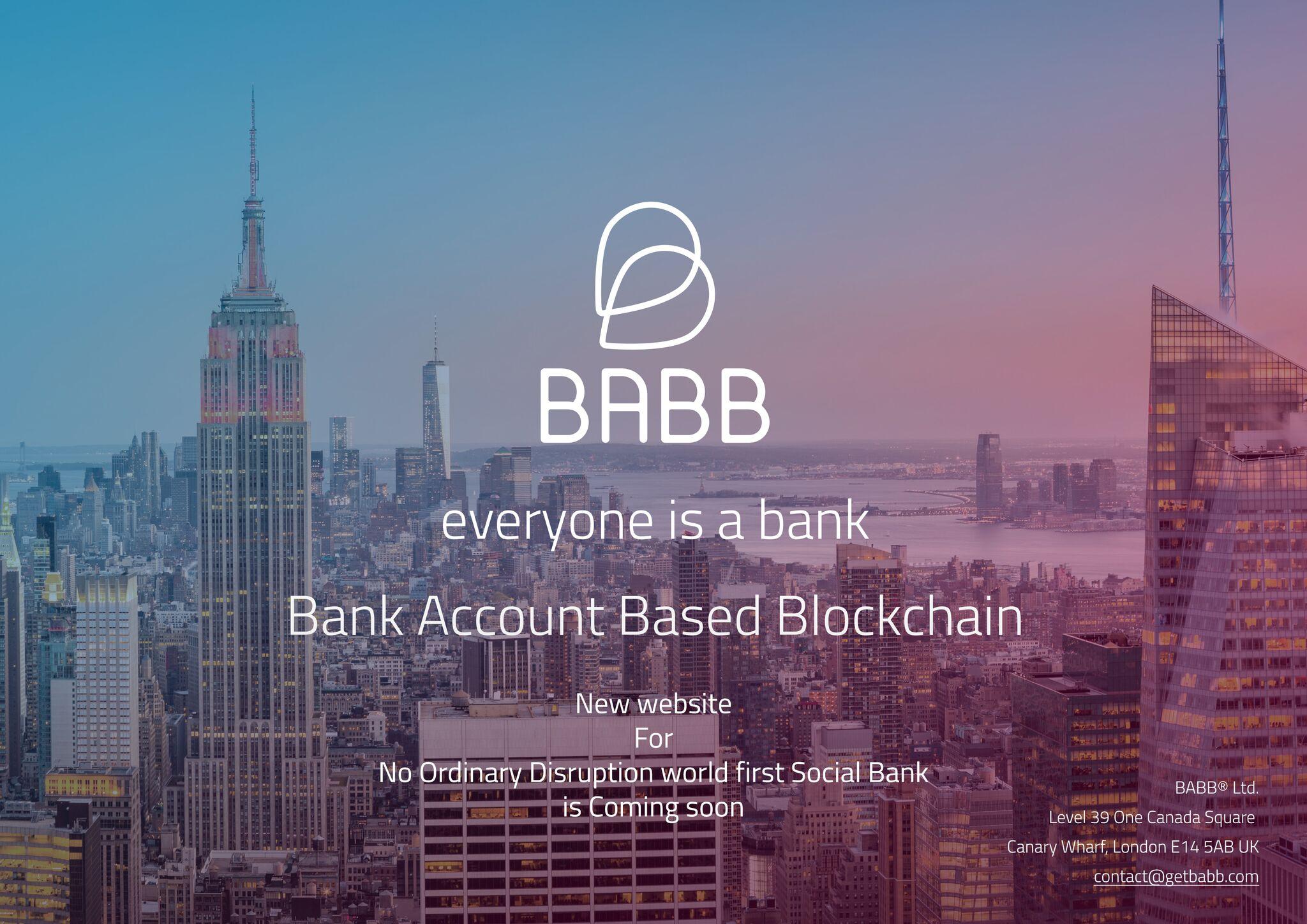 The rapid progress of the global market has, naturally, largely influenced the progress of the global economy. According to the mutual dependence of the two, the fact that they are uniquely united is quite logical to conclude. Attempting to support the obvious improvement of the global economy, the blockchain technology takes a major step towards the integration of this global trade system. Even though it covers numerous different sectors concerning the global economy, the blockchain technology, particularly focuses on the financial aspect of it.
You Are Your Own Bank
Empowering the biometrics, the blockchain and AI, BABB, the global, decentralized banking platform, is based on a revolutionary business management method which implies the removal of the bank as a physical institution from the principle of leading the economy. By enabling anyone in the world to create a UK account, the BABB platform encourages and empowers the global connectivity and erases the division lines between the people worldwide. The invention of BABB is principally based on the BABB app, downloadable by any user of the smartphone and internet. The principle of account creation is simple: all you need to do is take a selfie image and record an audio password phrase which you will later use when logging into your personal account. The money transfer is also extremely easy, as you could send the money to any other BABB user anywhere in the world. The money exchange is also doable through the BABB app, which explains the BABB slogan that everyone is a bank.
The Handy Black Card
Acting as a medium between the worlds of physical and digital, the Black Card, a decentralized payment card, is connected directly to any BABB account. After downloading the BABB app and scanning the QR code, the payment could be instantly accepted and transferred to the bank account of the retailer. The Black Card is usable in shops, P2P and online. It is global, instant and easily accessible. In case of having the Black Card lost, you can easily use your smartphone to disconnect it from your bank account. It is also easily reconnected in case the owner finds it again.
The Secure and Trustworthy Service Provider
The structure of BABB is ensured as secure and regulated by the central banks. The cooperation between BABB and the central banks will enable the users to make transactions both on the central bank's local system and on the BABB's platform as well. As trustworthy as it is, the BABB platform provides its users with the Social KYC process which enables the verified members of the platform to bring the other users they vouch for to the platform. The Social KYC facility is expected to effortlessly spread the user base without any additional documentation required. It is also the main tool for the realization of the idea of promotion of the social, economic and financial integration.
Who Is It For?
BABB platform's great impact on the micro-economy will have a great effect on the various individuals and businesses all over the world. Not only that it is suitable for the central banks and the developers, but it is also highly convenient for the end-users and the token sale participants who can buy and keep the BAX tokens on the BABB platform, as well as benefit from it. Generally, the targeted users of the BABB services have no exceptions, as it is created to be universally adaptive, life-altering and almost unconditional. More about BABB on the following website: https://getbabb.com/
My Bitcointalk:https://bitcointalk.org/index.php?action=profile;u=549786