Barrowman & Baroness as your business partners – EQUI project
As a human race, we always strive to become richer, successful and more powerful. Through history, we found one way to achieve this that is proven to be extremely successful – Uniting with others and creating a different kind of groups. We unite in families, tribes, nations and numerous bigger or smaller teams, gangs or companies to share common values, feel safer, stronger and reach some common goals that will make our future safer and brighter. As Margaret Mead once perfectly said:
"Never doubt that a small group of thoughtful, committed citizens can change the world; indeed, it's the only thing that ever has."
Thanks to the development of technology in last few decades, and especially blockchain in last few years finding people with the same interest and uniting them over the same goal has become easier than ever in history. Based on this idea project EQUI was created. This movement unites the power of many into one strong investing force able to revolutionize venture capital market.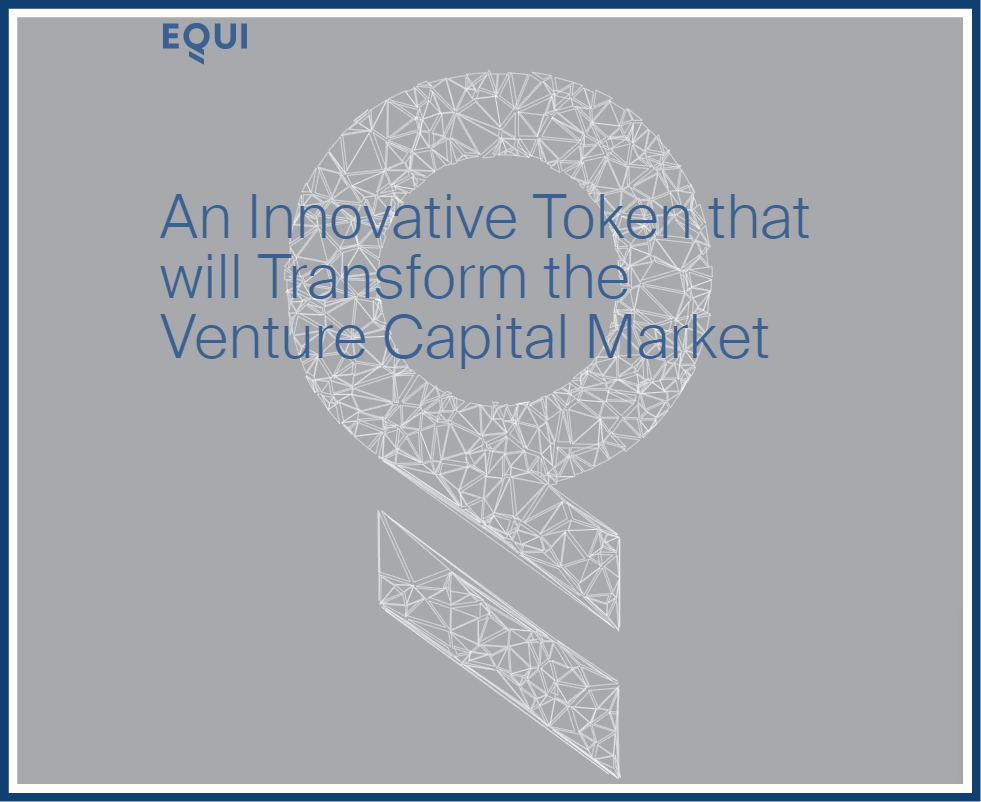 EQUI is a powerful investment platform that uses blockchain technology to unite a big number the individuals from the crypto community and enable them to invest together with already established entrepreneurs. EQUI allows them to participate in market deals that until now where reserved just for financial institutions and high net worth individuals. With Equi platform, now everyone can participate in big market deals and invest in upcoming ventures.
On the other side of EQUI ecosystem, big benefits are waiting for new companies at the beginning of their development. For them, there is no need going through the long and uncertain procedure of seeking capital and support for their projects in the old fashioned way through venture funds. With EQUI platform, there is much easier, faster and more transparent way to finance and develop business ideas. EQUI as people-powered investment platform will not just provide them sufficient funds for their projects to rise and become successful and profitable, but also a strong support network, mentorship and strategic guidance during project development.
EQUI's goal
The goal of EQUI's project is to turn venture capital into a modern technology industry that will allow people to unite their forces and participate in the investment sector, which is traditionally occupied by corporations and elite. EQUI's knowledge and experience will help to succeed talented entrepreneurs and innovators in the development of modern companies and startups. They will be rewarded from using the EQUI platform, and will also be provided with experience and support of EQUI Capital. The EQUI team will provide entrepreneurial businesses with mentoring and support, accelerate growth for investors through the use of its team's network and resource availability. It will allow ambitious companies to grow and excel in venture capital.

Blockchain technology as the key to develop businesses' future
EQUI believes blockchain technology will revolutionize businesses and lifestyles of the future. Using blockchain technology, the EQUI platform will demonstrate these opportunities and allow investors to participate in the formation of a new generation of successful companies. EQUI unites the venture capital market with technology to create a quality platform that will facilitate the development of investment opportunities, which will allow small investors & companies to invest alongside experienced companies and 'business sharks' in venture capital market.
EQUItokens can be bought for various reasons:
Investing in opportunities as for investors;
Holding tokens uninvested on the platform as for holders;
Selling tokens from the EQUI platform on to third-party exchanges as for traders.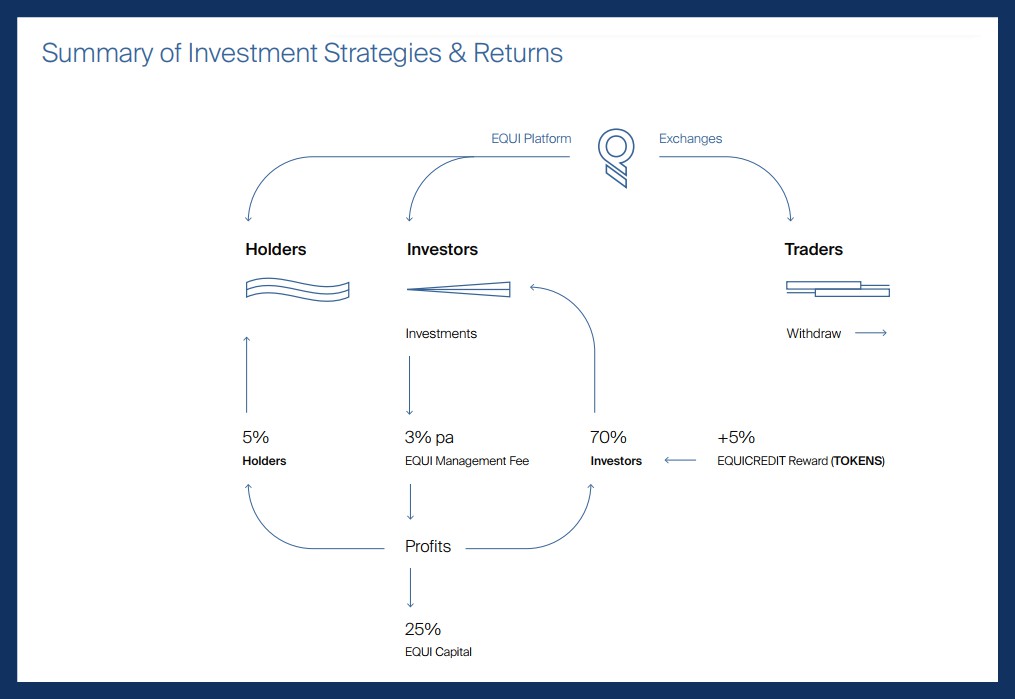 As you can see EQUI will provide many ways to gain wealth for those who will participate. Also, it is a big opportunity for a small venture investor to emerge into tomorrow's market leader. This is mainly available to the elite and large corporations, which have special privileges in this area and also impressive finances. EQUI, on the other hand, is breaking down barriers to accessibility and provides investors and holders an 'investment portal' in the future. A revolutionary investment platform, combined with blockchain technology, will use the capabilities of the global community to provide backing to start-up businesses.
Founders of EQUI Capital
The founders of EQUI are Doug Barrowman and Baroness Michelle Mone of Mayfair, Officer of the Most Excellent Order of the British Empire. Doug is an experienced and successful businessman who devoted his career to investment and business management. Scotsman by birth, Doug graduated from the University of Glasgow in 1985. He also is qualified as a Chartered Accountant with Deloitte Haskins and Sells in 1988.
Michel Mone is one of the most influential businesswomen in the UK and has many awards in the business sphere. She is the appointed Start-Up Business Tsar to the UK Government and a leading advocate for female equality.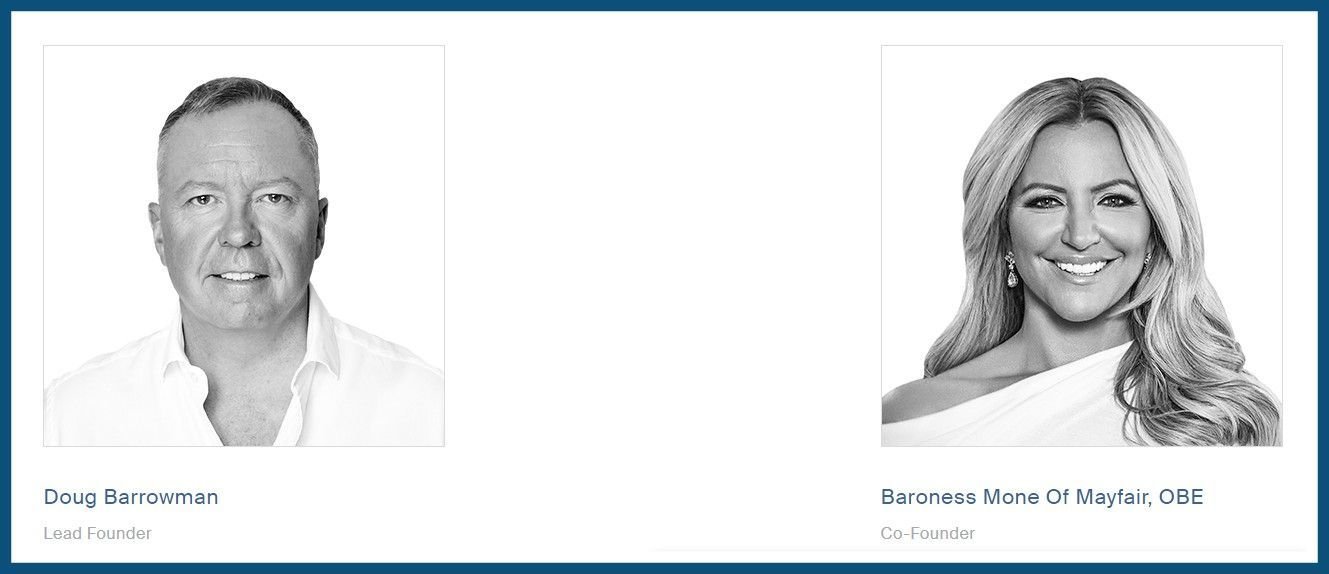 Togather funds for future development, EQUI is organizing ICO. Their token presale is starting in 19 days, and there are bonuses provided for early adopters. Here you can find all information about EQUI ICO.
There will be three layers of profit around EQUI Token. All in possession will have an option to choose best personal investing strategy and use just one, or all three options.
TRADER: Soon after the end of ICO process EQUI Token will be listed on exchanges and available for trading on the cryptocurrency market. The success of EQUI platform will directly influence the value of the token.
HOLDER: This layer of extra profit will grant 5% of profit to all holders just for keeping EQUI Tokens on the platform. It is easiest to think about this same as proof of stake on some other cryptocurrencies; it is a nice bonus just for HODLing.
INVESTOR: The main purpose of this project is expressed in this profit layer. Investors (Equi Token holders) are financing some of the projects listed on EQUI platform and for that receive, 70% of the profits generated.
For further information about EQUI Capital and EQUItoken please visit:
My profile Bitcointalk:https://bitcointalk.org/index.php?action=profile;u=144660