BEAXY : Shop All For All Your Cryptocurrency Trade Needs
What is Beaxy?
Beaxy will be the one-stop shop for all your cryptocurrency trading needs. Our intuitive user interface will allow trading in both crypto and fiat currencies. Like Beaxy's transparent rocket logo, our UI will be a sleek and elegant experience for users but will contain many complex mechanisms inside. Simple, yet powerful.
Our story
Beaxy was originally created in mid-2017 when its founders discussed the challenges surrounding cryptocurrency exchanges. They realize that there are many barriers to entry and navigating the bursa is a challenge – even for experienced investors – so they plan to create an all-in-one exchange that will accommodate everyone from beginner to professional.
Our vision
Our vision is to create a comfortable, secure, all-in-one platform that helps facilitate a world where cryptocurrencies can be accessed as fiat currency. Beaxy hopes to play an important role in this expedition by laying the framework for an all-in-one exchange.
Our mission
It is our mission to provide an abundance of tools, news articles, tutorials and financial services to help all users – from total beginners to expert tradespeople – in making informed decisions in this rapidly changing environment.
Beaxy FeatureLoyalty programHolding BXY on our platform will reward users with 20% trading costsProgram rewards never diminish or expireCoin StakingReceive a trade-off fee by staking your BXY tokenMulti-level systems with more and more discounts are at stakeDiscount Transaction FeesUsers will receive 50% discount for trading fees by using BXY tokensFeatures will work together with a stalking coin24/7 Support24 hour response time or lessLive chatGlobal coverage with multilingual supportReferral ProgramReceive 10% transaction fee for the lifetime of the account in questionUser eligible to receive 2-month Platinum membership (20% fee discount)Fiat DepositsWire transfer and ACH are supportedInstant deposit is available for approved accountsSecurityIP whitelist automaticallyWill meet PCI-DSS and ENISA security standardsConfidentiality, integrity, and availability of information are our primary concernPerformanceHigh throughput and low latency database performanceCapable of handling hundreds of thousands of tx / s with latency less than 1msArchitecture ExchangeBuilt for long-term scalingIsolated service to reduce spike in demandAutomatic scaling and resource balancingMobile appiOS and AndroidIntegrated pricing notices and order fulfillment noticesOTC TradeAvailable to institutional investorsOrder size of at least $ 1 MLNICO Launch PlatformThe project being examined by BeaxyEliminates the cost and complexity of KYC for ICOList of tokens token in BeaxyToken SaleThe BXY token sign starts on June 1, with a 20% bonus. The Public ICO begins on 15 June. ET Ratio: BXY will be determined at the point near the Presale date.

Budget Allocation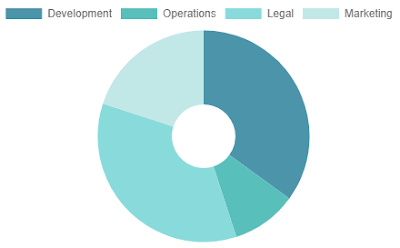 Our ICO will help fund the development of our sustainable platform in security, performance agility, and feature set.We want an army of customer support personnel to help on the first day. Our team's collective experience with customer support standards in crypto space is lacking. We want to change it and be ready to invest heavily to be the best on the first day.All legal things are expensive and important. We want to 100% comply with the law wherever we operate. We also want our money handling licenses in the US to be processed and approved as soon as possible.
For more information and join Beaxy's current social media please follow the following links:
WEBSITE || WHITEPAPER || FACEBOOK || TWITTER || TELEGRAM ||
My Bitcointalk:https://bitcointalk.org/index.php?action=profile;u=1294054