Beaxy the New Cryptocurrency Exchange

Let me introduce Beaxy project, Beaxy will be a one-stop shop for all of your cryptocurrency trading needs. Our intuitive user interface will allow for trading in both crypto and fiat currencies. As Beaxy's transparent rocket logo suggests, our UI will be a sleek and elegant experience for the user but it will contain many complex mechanisms on the inside. Simple, yet powerful. beaxy was initially created in mid 2017 when the co-founders were discussing the challenges surrounding cryptocurrency exchanges. They noticed that there were many barriers to entry and navigating the exchanges was a challenge – even for experienced investors – so they planned to create an all-in-one exchange that would accommodate everyone from beginner to professional.
The Beaxy project's ambition is pretty simple; it intends to build a new better cryptocurrency exchange, keeping in mind all the problems and flaws of the existing exchanges and improving upon them. Those problems high transaction fees, performance issues, such as transaction delays and long periods of downtime, poor security, lack of customer support, and steep learning curve newbie users face, starting with cryptocurrency trade.
Thus, Beaxy promises to create a platform where all the aforementioned problems are going to be effectively solved. The list of advantages this new crypto-exchange is planning to have includes the next major improvements:
Beaxy will allow to quickly exchange and deposit fiat currencies. Currently, it's a cumbersome and inconvenient process on most exchanges.
The Beaxy platform will have a high-level performance with low latency, non-existent transaction delays, without downtimes, blackouts and other similar performance issues, currently plaguing crypto-exchanges Beaxy will have low transaction fees.
The platform will facilitate the trade of all the major cryptocurrencies, plus multiple others less wide-spread altcoins.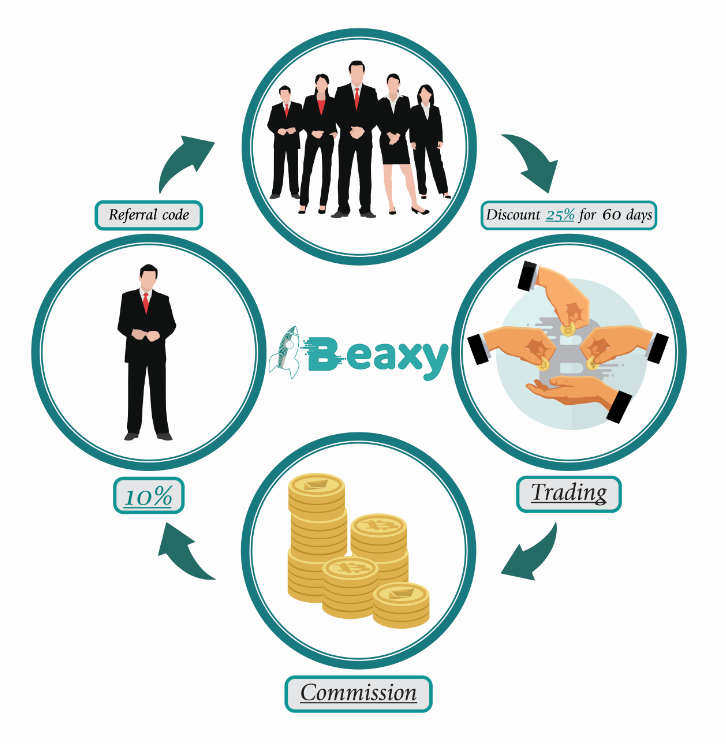 Also, the project addresses the problem of technical difficulties traders face, trying to manage complex portfolios, consisting of multiple cryptocurrencies. Beaxy promises to introduce features and mechanisms, allowing to make this process more simple and convenient.

Additionally, Beaxy intends to bring its exchange up to the standards of electronic stock exchanges, offering advanced financial and price monitoring tools. The platform user interface is supposed to include graphs, charts, and diagrams, indicating price and volume dynamics.
Benefits of Beaxy:
referral program - by inviting a friend or acquaintance, you will get 10% of commissions that he will pay for the exchange of cryptocurrency;
work with the fiat currency - on Beaxy you can replenish your account with fiat money and immediately get a cryptocurrency to be used for bidding;
low commission - 0.2% of the purchase price (if you use only cryptocurrency, the fee will decrease to 0.1%);
round-the-clock support - Beaxy promises that the operators of the customer service will be in constant communication in live- chat and quickly solve the problems of users;
Loyalty program - you can get back up to 20% of paid commissions;
security - Beaxy uses PCI-DSS and ENSA-encryption algorithms;
mobile applications - Beaxy makes trading convenient not only for computer users: applications for Android and iOS will also be launched;
ICO - Beaxy will provide an opportunity to conduct ICO on its platform. The projects will be thoroughly verified, guaranteeing ICO participants the security of their investments.
In addition, the developers of Beaxy adhere to the approach is not typical for modern ICO-projects. First they develop and demonstrate a working platform, and only then they collect investments for the ICO for its expansion and development. This increases the trust of users - you can personally try and decide to invest in the project or not.
ICO Details
The pre-sale will begin on June 1, 2018. The main round of the ICO starts two weeks later - on June 15.
Crowdsale will last until July 15, 2018.
If you to participate in the ICO, you can buy BXY tokens (which are ERC20 Ethereum-based tokens) by using ETH. The soft cap of the sale is $5,000,000 USD and the hard cap is $30,000,000. Beaxy pre-sale begin at June 1 and ICO sale at June 15. The BXY token will be priced at $0.60/BXY for the public ICO. It's still 80 days away, but they're growing fast. Soft cap of Beaxy are 5M and hard cap will be 30M. Beaxy want to have fiat integrations for both US and EUR at least. Beaxy will support Bitcoin, forks of Bitcoin, Ethereum, and some major ERC-20 tokens at the time of launch.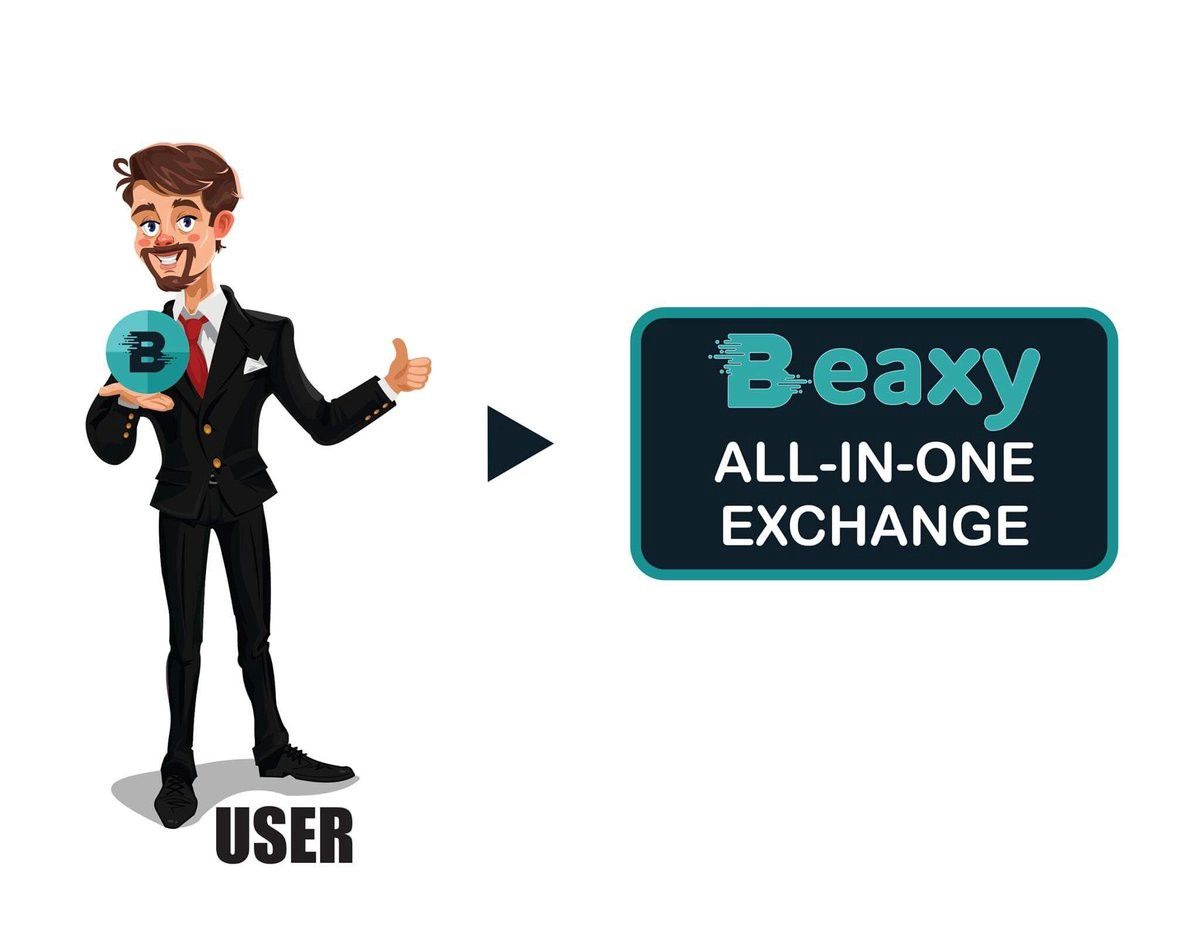 Conclusion
Beaxy is a "compilation of the best solutions", which will combine the advantages of all cryptocurrency exchanges. Today, the advantages that Beaxy has are already offered by various sites. But each such platform can give only a part of the advantages of Beaxy.
The trader knows that by registering with Beaxy, he gets secure storage of finance, minimum commissions, can replenish the account with the fiat money, use the loyalty program, trade through iPhones and even invest in promising and verified ICO.
Of course, these advantages are not unique. But no one wants to run from one site to another. Much more convenient and faster to do everything in one place. And Beaxy is one of the first projects that give such an opportunity.
The Distribution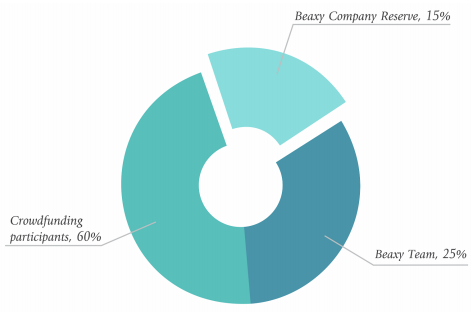 15% of Beaxy coin will be give to Beaxy company reserve, 25% for Beaxy Team, and 60% for crowdfunding participans.
Budged Allocation
35% from budged will allocate for legal, 10% for MR/Marketing, 15% for customer support, 20% for Development, 20% for operating expenses. That is allocated of the budget, you can see like the graph below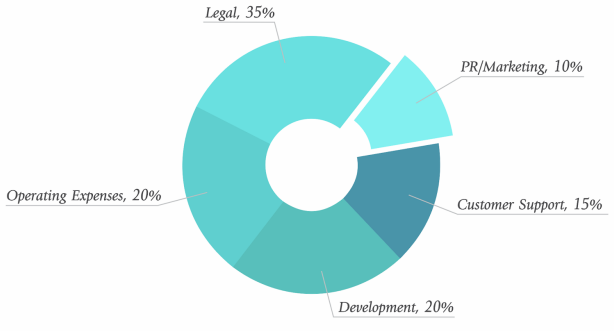 Road map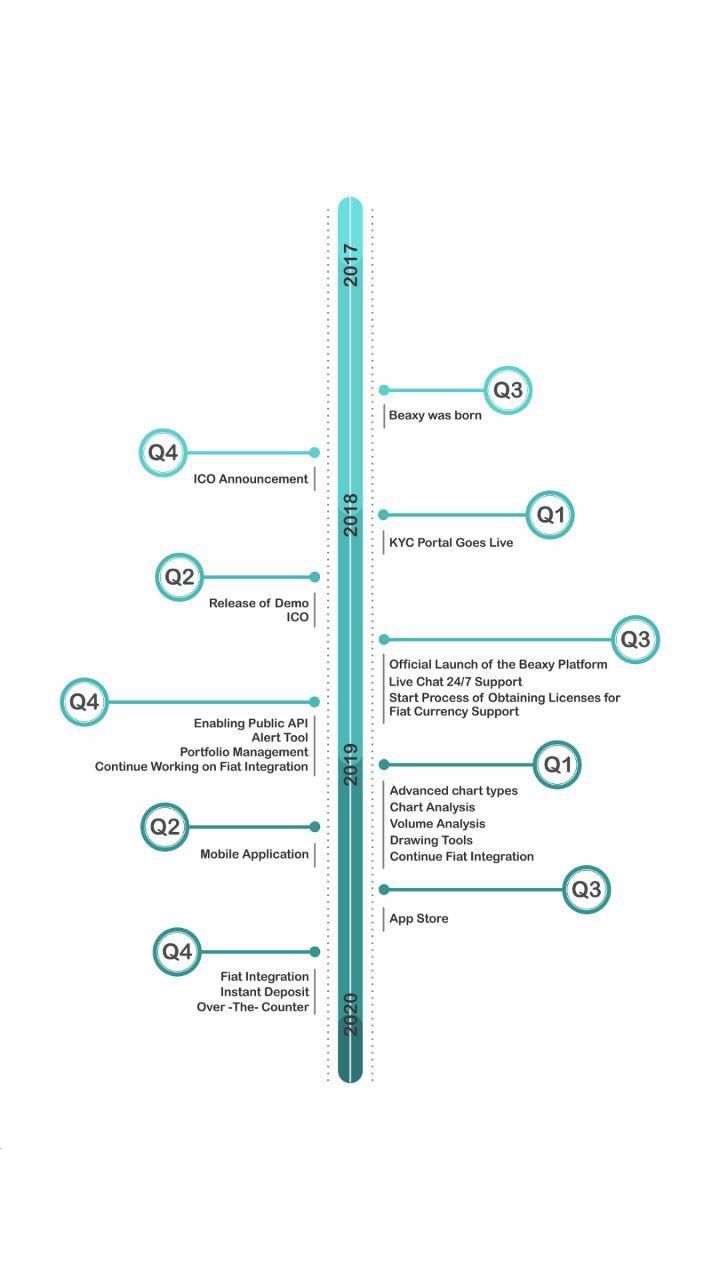 Team
With support of the team beaxy become a great exchange for currency tranding. Beaxy team come from different discipline and different country. They will make Beaxy more powerfull with continue develop that.
The Beaxy Team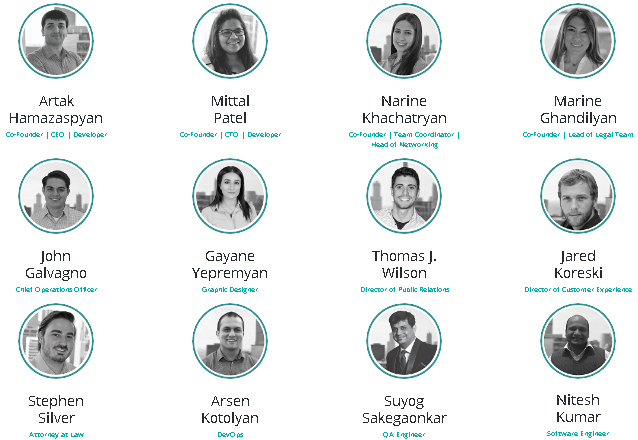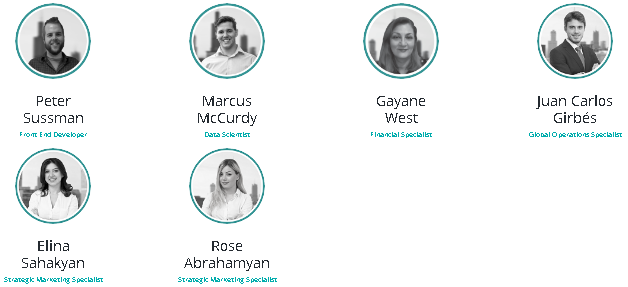 For more information Follow us here:
htYour link to BTT Profile: tps://bitcointalk.org/index.php?action=profile;u=1075518
ETH: 0x88A7F22E3170cC2fE934B7087f9944ff410e3bfc