Beaxy – universal exchange for working with crypto currency
In 2017 there was a real explosion in the crypto currency trade. This is the fastest growing financial market, and it continues to gain momentum. After all, more and more people are striving to acquire one or another crypto currency for different purposes. The creation of such a product as 
Beaxy
 is a logical step in the development of the industry. Because the system helps to solve a lot of problems faced by holders of different tokens.

Advantages of the platform
Beaxy
 is a universal crypto exchange, which is designed to bring together all currencies in one place. The system will be able to meet all the needs that investors in the field of currency trading can face. The main advantage of the system is that the technologies used allow you to work with a high speed of operations (less than a millisecond). At the same time, an easy-to-use interface is maintained, in which both beginners and traders will be able to understand.
In addition to high speed, Beaxy enables users not only to operate all available crypto-currencies in one place, but also provide support for fiat money. Thus, the main problem of all holders of tokens is solved, which arises from the frequent difficulties in the exchange of crypto-currencies in real money. Inside the platform, it will no longer be necessary to spend a few days, or even weeks, to convert tokens into dollars (as an example): the system will solve this issue in minutes.
To the listed pluses it is worth adding that inside the 
Beaxy
 system 
there
 are gigabytes of training information. Thanks to the collected videos, articles, interviews and other materials, even a person who only gets acquainted with the stock exchanges will be able to understand all the subtleties, and start trading confidently. For professionals, all conditions for successful bidding are also created.
Tokenization Beaxy
To finance the project, a BXY token was developed. Preliminary sale of which starts on June 1 and all participants will receive a bonus of 20%. The main sale will start on June 15, 2018. The cost of the token will be determined closer to the beginning of the ICO, and you can read on the official website of 
Beaxy
 .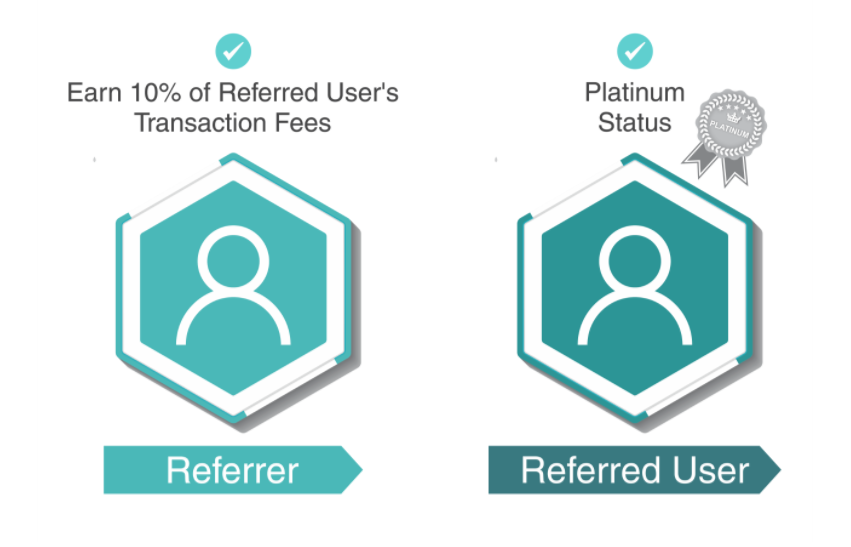 For all users of the platform, there is a referral program. Each has its own unique link to a site where you can invite friends, acquaintances and anyone else to join the Beaxy exchange. All users registered in the project by reference will bring 10% of all their transactions to the user, as long as they use the platform. Invited by the referral program receive a two-month membership at the platinum level for free. At the moment you can see White paper, which describes all the subtleties of the platform, as well as the bonuses provided.