BETHASH PROJECT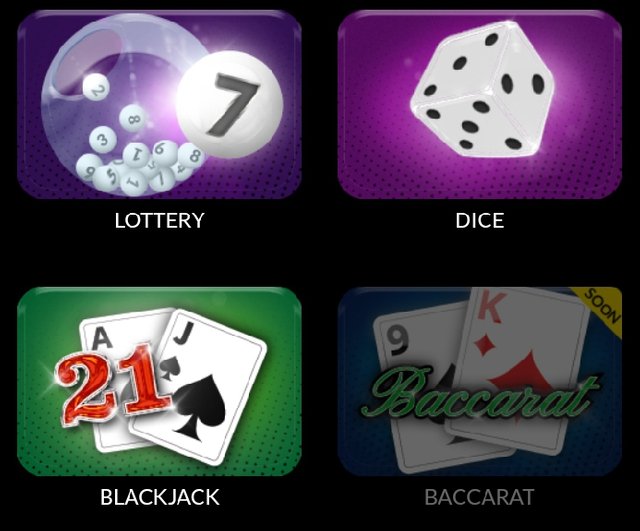 Today, there are lots of betting platform built on blockChain network.
Some are built on Bitcoin, Ethereum and others, powered by a decentralized token. The idea of betting on BlockChain is because of the anonymity, security, quick payment and no taxation that comes with it.
This is still not a perfect betting platform without fair betting, High Loyalty Rewards and Generous Referral System.
Let me introduce to you.
BetHash – Betting platform powered by the decentralized EOS Network.
Bet on future blocks and earn passive income.
BetHash.io is a Fair Satoshi-style Decentralized Crypto Casino Built on EOS, use hash to draw winning numbers to guarantee absolute Fairness. It is an ecosystem for EOS casino where user can bet and earn long term reward for participating.
On this platform, there is absolute chance of No Cheating with Generous rewards and high referral bonus.
Online gamblers can enjoy a free and fair betting experience on Blockchain using their smartphone and PC. Betting on bethash is very easy and you only need a minimum of 2 USDT or equivalent of that in other cryptocurrency supported on the platform before you can play a game.
The platform features many variety of awesome games like
Lottery : is a form of gambling that involves the drawing of numbers at random for a prize.
Dice : dice are used for generating random numbers which if correlate you win.
Baccarat: is a popular casino game comparing card game played between two hands
jacks or better
slots is another popular casino game
blackjack
Lots more to be added regularly.
Also bethash focus on the community and the best experience they can have. There is a platform for the community to reach out on social media if there is a game they are willing to see on the platform. And if this is possible theybmake it happens.
Why is the use of EOS blockchain
Because of the power and security of EOS, bethash allows users of other Blockchain network (like bitcoin and ethereum) to enjoy the platform without worrying about issues of CPU and RAM
On Bethash, users experience a high level of security, speed and performance and this make the platform a fun one.
The platform is easy to use that you can not only bet with EOS but other cryptocurrency too like BTC, ETH, USDT TRX, IOST, DICE and more.
How it works
All winning numbers of EOSHASH games are generated using the latest EOS transaction hash, a sequence of numbers and letters produced by the 21 EOS block producers. Unlike other platforms that generate outcomes using a random number generator on their own server, potentially opening opportunities for the platform to modify the results and cheat players, EOSHASH cannot interfere with the results, as the generation of EOS transaction hash IDs is completely out of our control.
Since the EOSHASH lottery runs every minute, only the EOS transaction hash is generated regularly enough to be used to determine the winning numbers. EOS has a 0.5 second block time, which means 2 blocks are generated every second, with each of these blocks having a randomly generated transaction hash.
Compared to Bitcoin (10 minutes) and Ethereum (2.5 minutes), EOS has the fastest block generation time making it best suitable for our fast-paced lottery game! Soon, EOSHASH will be releasing games that refer to the Bitcoin or Ethereum hash, allowing everybody to participate whatever their favorite blockchain!
To ensure that the last 2 digits of the EOS hash ID are equally distributed, and hence equally likely to be drawn as a result, we ran a historical test for last 3 months EOS TxHash ID from July – October, 2018. This test demonstrated that all numbers between 00-99 are equally likely to appear as the last two digits of the EOS hash ID, ensuring there are no biases for particularly values. We welcome anyone to statistically test against the distribution of the EOS hash values
HPOINT and HASH token
Bethash is powered by two native token: HPOINT & HASH token. You earn 1HPOINT for every 10 USDT worth of bets. This can be exchange to hash to participate in loyalty rewards system
Features of Bethash
New games will be added regularly. Also the community can suggest a game and it will be added if technically feasible
Earn passive income.
Play with other other cryptocurrency. Not only EOS
You can win up to 98.1x of your bet Unlike other platform which is not possible
You earn Hpoint for playing games. For every 10 USDT worth of cryptocurrency you deposited. You earn 1HPOINT.
Wide variety of cryptocurrency (including BTC, ETH, USDT) supported.
As low as 0.8% house edge
Earn up to 15% commission of house edge
For more information:
Website : http://bethash.io
ANN thread : https://bitcointalk.org/index.php?topic=5129963.0
Medium : https://medium.com/@eoshash
Twitter : https://twitter.com/BetHashTeam
Telegram : https://t.me/BetHash
Bitcointalk Profile Link: https://bitcointalk.org/index.php?action=profile;u=2614307