Beverage. ASSOCIATION OF CRYPTOGRAPHIC AND REAL ECONOMY


Blockchain technologies are designed to revolutionize the business industry. But without introducing cryptoactive assets into the real economy, progress is difficult to achieve. The beverage project aims to back up electronic tokens with physical assets. It is a decentralized platform that unites the world of cryptocurrencies and the real economy. 
The team decided to start their activities from the alcohol market. This choice is not random. After all, its profitability is comparable to the profitability of the cryptocurrency market. Yes, and alcohol consumed around the globe. This will contribute to globalization in the distribution of cryptoactive assets. And besides, the alcohol market is controlled and poorly exposed to political risks. It is one of the safest investment assets.
The result of the development team will be an application that will be simple and accessible to new users. Active participants of the platform will receive remuneration from the bonus fund through smart contracts. The application will have a service to determine the location of participants. At the expense of what closely located participants of the platform will be able, if necessary, to meet and develop their activities. All transactions are transparent and safe at the same time. 
How does the Beverage platform work?
First of all, the platform was created for participants in the market for alcoholic beverages and cryptomere. The product is placed on the platform in the form of a token BEVERAGE (BCUT). All transactions with tokens are made using the BCCT coin. Using blockchain technology, all information is stored on the platform. With the help of smart contracts forms are distributed among the participants.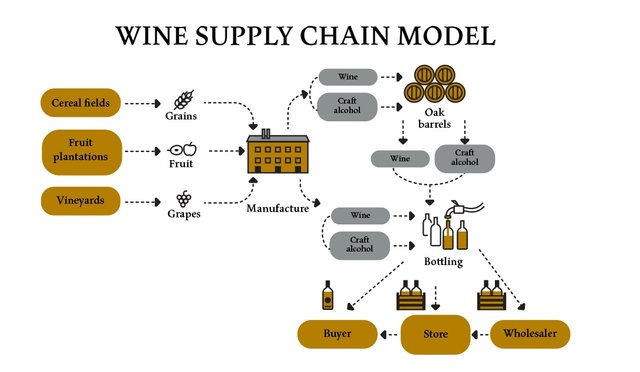 Who will be useful for the project? 
Beverage manufacturers 
Vendors 
Suppliers 
Investors and investment funds 
Collectors and connoisseurs of alcoholic beverages 
Sommeliers 
Restaurants 
Buyers 
Advertisers 
Persons interested in developing the market of alcoholic beverages 
You can already join the projecthttps://beverage.cash/ and purchase tokens at a bargain price, receiving a 25% bonus.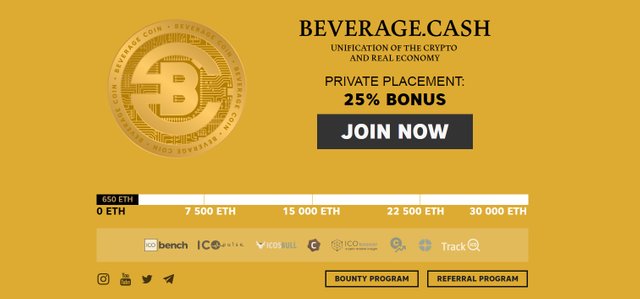 This article does not offer to acquire tokens and is not responsible for the risks associated with participation in the campaign. 
Website: https://beverage.cash/
Whitepaper: https://beverage.cash/WhitePaper.pdf
ANN: https://bitcointalk.org/index.php?topic=4560096.0
Article author: Olga-Prosto
bakmi02
https://bitcointalk.org/index.php?action=profile;u=2226015