BEYOND SEEN SCREEN: THE MISSING LINK BETWEEN VIDEO AND CONTENT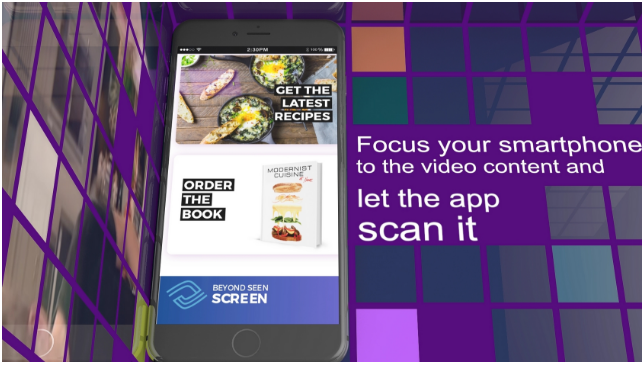 Wouldn't it be an awesome feeling to be able to, from the comfort of your phone, access details on things like movies, cooking shows, music videos, etc., that show on your TV screen. That would be indescribable, wouldn't it? I really cannot imagine how fantastic it would be to, from the comfort of my phone, be able to easily find the recipe used in a cooking show without having to look anywhere else nor wait or download as well as get details on a movie or music video, all on the go. I still do not have enough words to explain the Beyond Seen Screen project (BSS). Listen, it is possible to, from your phone, get details on an artist's tour and where to get a ticket for their concert. The Beyond Seen Screen is just amazing. All it takes is to download the Beyond Seen Screen application on your device (phone or tablet) and, with your device, scan any video content on any screen and boom, details on the content appears on your phone. Now this is unbeatable right?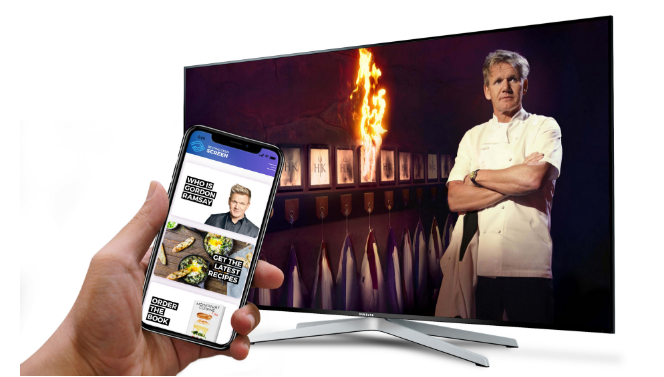 It is important to know that the Beyond Seen Screen is not just limited to phones. Tablets can also be used.
Note that, currently, Beyond Seen Screen is running an extensive test of its platform as it has a goal of becoming publicly available within three months of the end of the ICO. It has plans to support a wide range of mobile device and is also in talks with partners, marketers and video production houses that are willing to do a pilot test on this project once it becomes available. To this end, the Beyond Seen Screen platform is organizing an ICO to aid the development of the platform. The Beyond Seen Screen tokens (BSSX) are utility tokens that can be used both within and outside the Beyond Seen Screen platform. Within the BSS, tokens can be used to pay for services, and outside of the BSS tokens can be used to pay for merchandise in online shops. Also, the BSSX will be used to reward those that contribute towards the success of the project by way of publicity.
ICO DETAILS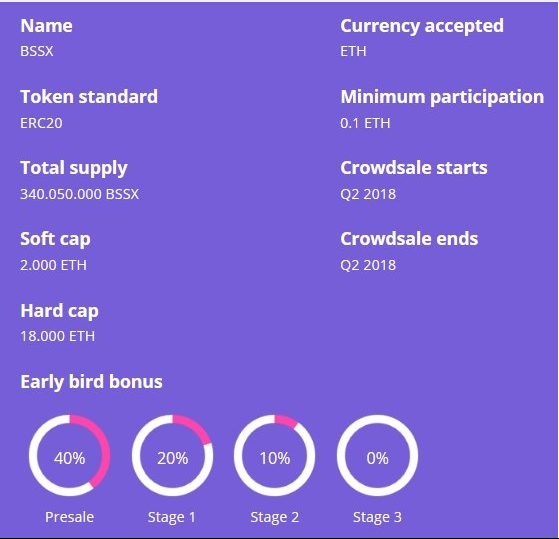 Note that the ICO will be in 4 stages.
Name: BSSX
Token standard: ERC20
Total supply: 340,050,000 BSSX
Crowdsale start date: Q2 2018
Crowdsale end date: Q2 2018
Softcap: 2,000 ETH
Hardcap: 18,000 ETH
Currency accepted: ETH
Minimum participation amount: 0.1 ETH
Bonus details: Pre-sale (40%), Stage 1 (20%), Stage 2 (10%), Stage 3 (0%).
TOKEN DISTRIBUTION


60% – Crowdsale
9% – Business development
4% – Bounty pool
7% – Advisors
20% – Core team
FUND USE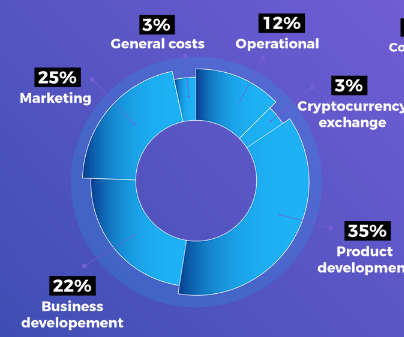 35% – Product development
3% – Cryptocurrency exchange
12% – Operational
3% – General costs
25% – Marketing
22% – Business development
ROADMAP
November 2016 – First fully functional version of platform deployed to the cloud. Functional Android app developed.
April 2017 – Technical readiness level (TRL) 6 attained.
September 2017 – Attended IBC Startup Forum in Amsterdam
November 2017 – Technical readiness level (TRL) 7 attained.
December 2017 – Preparation for ICO started.
Q2 2018 – ICO.
Q3 2018 – Platform publicly available, product marketing campaign
Q4 2018 – Customer portal, improved social aspects of platform, improved shopping experience.
Q1 2019 – iOS app, analytics, geolocation based targeting
Q2 2019 – Smartphone screen as input
Q3 2019 – Interactions personalized to user preferences and traits, client based custom layouts, improved screen detection
Q4 2019 – Beyond Seen Screen linked to live video content.
Q1 2020 – TV integration.
TEAM
Mario Drevenšek – CEO & Co-Founder
Miroslav Zarić – COO & Co-Founder
Krešimir Puljić – CTO & Co-Founder
Vanja Cas – CMO
Mark G. Davis – Media and Advertising Industry Consultant
Goran Repinc – Backend Developer
Juanluis Lozano – Web Developer
Saba Stancic – Digital Strategist
Jason Tolliver – Community Manager
Drago Spoljaric – Computer Vision Specialist
Oleg Weisz – Video Production Specialist
Zvonimir Koscak – Graphics Designer
Ante Jukic – Backend Developer
Dorijan Palic – Graphics Designer
ADVISORS
Dubravko Merlic – Advisor, Media Industry
Paddy Tan – Advisor, Strategy
Vedran Brnicevic – Advisor, Business
Tilen Sarlah – Advisor
Vlaho Hrdalo – Advisor, Legal
Goran Gvozden – Advisor, Media Industry
Spela Brezavscek – Advisor, PR
Peter Merc – Advisor, Legal
Nina Kranjec – Advisor, Legal
Nejc Urankar – Advisor, Legal
PARTNERS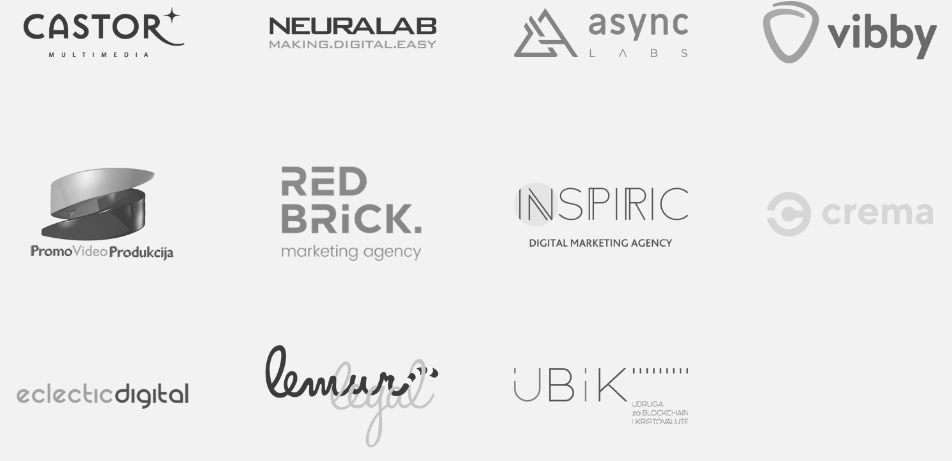 NEURALAB
Async labs
Red Brick marketing agency
Inspiric Digital marketing agency
Crema
Eclecticdigital
There are simply no words to describe the Beyond Seen Screen project. Its amazing how this platform bridges the link between video and content. The proposition of the BSS is simply exceptional. I urge everyone to participate in the ICO of this truly unique project.
Should you require more details on this project or want to connect with other unique participants across the globe, please feel free to click on any of the following links:
Website: https://ico.beyondseenscreen.com/
ANN thread: https://bitcointalk.org/index.php?topic=3307218.0
Whitepaper: https://ico.beyondseenscreen.com/documents/BSS%20Whitepaper.pdf
Facebook: https://www.facebook.com/BeyondSeenScreen/
Telegram: https://t.me/BeyondSeenScreen
Twitter: https://twitter.com/BeyondSeenScree
Youtube: https://www.youtube.com/channel/UCZ5FKK5OWFshT8qr5aOAtNw
Medium: https://medium.com/beyond-seen-screen
Reddit: https://www.reddit.com/user/beyondseenscreen/posts/
LinkedIn: https://www.linkedin.com/company/beyondseenscreen/
Published by: charleyles
Bitcointalk URL: https://bitcointalk.org/index.php?action=profile;u=1344011
Ethereum wallet address: 0x69C516900e939e97C7c60Ca59bdaF15295556838