Biometrids REAL decentralised ID software
THE NEW FACIAL RECOGNITION(BIOMETRIDS)

With the advancement in machine learning and artificial intelligence, facial recognition can be utilized for identifying individuals. From childhood to old age, the contours of the face cannot change. Once registered on the blockchain, facial attributes remain static even with changes in age. Whenever a merchant, individual, or government is trying to identify you, a request will be sent to your smartphone for identification.Biometrids platform is an online ID on the blockchain that uses machine learning for facial recognition. With facial recognition, it is possible to verify people are who they say they are. Biometrids solves one of the biggest issues today faced in the blockchain ecosystem and in life.
The main market
The main market of Biometrids is the company or person who wants to make sure that someone is the person they say in other words potentially every company in the world. Companies can take advantage of the use of the Biometrids platform because they do not have to worry about false identity documents being filed, while users do not have to worry if the company loses their data to hackers because this is a benefit of both parties.
Biometrids Solution
Open-source blockchain technology moffers the opportunity for a decentralized certificate authority for verification. It can maintain the mapping and distribution of identities to public keys, e.g. wallets. The smart contract can furthermore act as an autonomous computer program, executing predefined sophisticated logic within the blockchain system. The smart contracts help with verification between systems and the key management to ease the burden for the end users. Biometrics is a key feature, as every individual on the planet is born with a unique set of biometrics, providing a tamper-proof method to uniquely identify who they are. The concept of biometrics includes your fingerprints, your face, your eyes, and even your voice. Combining it with blockchain makes much sense. Instead of having a fragile piece of paper, the information is digitally recorded on an immutable ledger, which can be used as an approach to securely log each identity in a system. It also offers privacy, as you alone will be able to grant access to your ID and see who has accessed your ID and when. Further, the blockchain is inexpensive and transparent, and throughout its current lifetime, it has been proven to resist hacking attempts.
rm that solves the identity problem on the blockchain.
The Biometrids platform allows people to identify themselves to others using the face recognition built into their phones. By using an immutable distributed ledger, every person in the chain will be unique. One face means one ID, and every ID is unique. If you are recorded in the chain once, you will never be able to manipulate that ID again or copy the ID. This will prevent identity theft and scams, and will also ensure users are who they say they are.
Platform and description
Biometrids use machine learning to ensure facial recognition. Even though your appearance may change over time, your facial contours will always stay the same.
If a company or user needs to identify you, they can send a request for your Biometrids wallet. A request will pop up on your screen and you simply scan your face. This will validate your identity to that company or user.
The same process will be used for public services. If you get stopped by the police, then simply scan your face and they can read your driver's license on their device.
HOW IT WORKS
By storing all information on the blockchain, users no longer need to worry that they're giving their personal data to potentially hundreds of different companies. Instead, they can choose which companies can verify who they are based upon their biometrics.
The Biometrids platform will use neural networks in order to ascertain the uniqueness of an individual's biometrics. Neural networks are a type of artificial intelligence that takes in data and processes it through what are called "weights". Weights act like neurons in training a neural network with data to accurately classify certain things. On the Biometrids platform, this classification would be used to determine which face belongs to which individual.
The main market of Biometrids would be any company or person looking to verify that someone is who they say they are — in other words potentially every company in the world. Companies can benefit from using the Biometrids platform since they don't have to worry about fake identity documents being submitted, whilst users don't have to worry about companies accidentally losing their data to hackers — it's a win-win for both sides.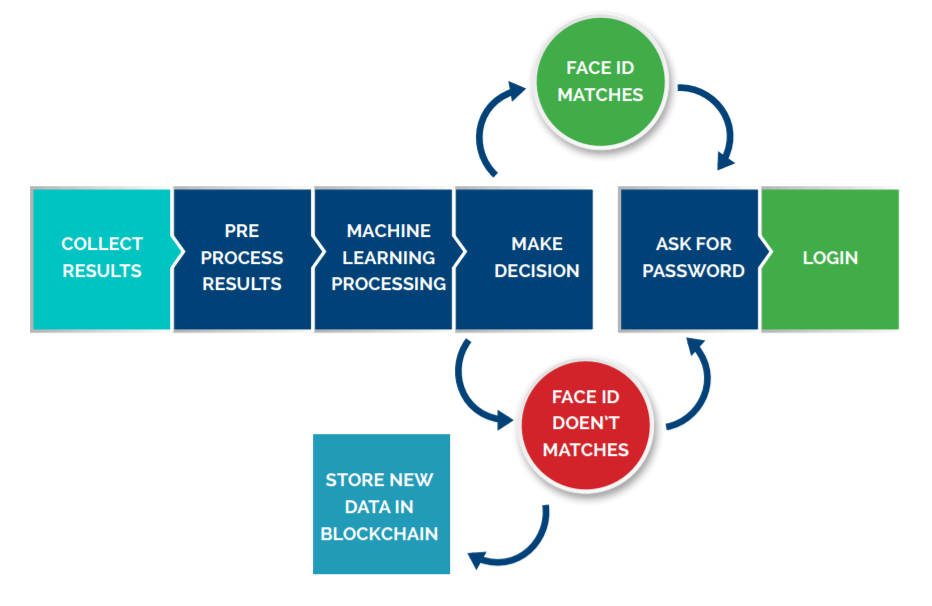 Biometrids is led by Morten Nielsen. They have a lot of people in the team like developers, blockchain specialists, lawmen, PR and many more. Together they have knowledge and ability to fight with every challenge that comes their way.
Token Distribution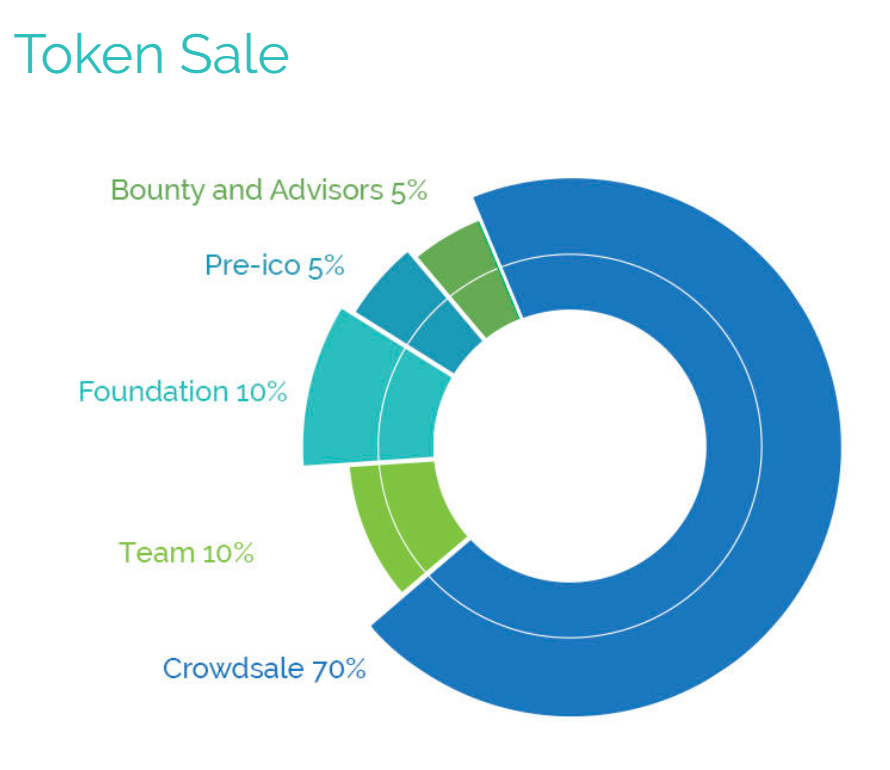 ICO
ICO is one way to earn tokens, but there is also another one. You can work on the marketing campaigns and earn yourself tokens. Work includes social media campaigns, signature campaigns, translations and other jobs which can help spread word about the project.
They are also planning a token sale. It is organized in two parts. First is pre-ICO, and it is already done. It was very successful . Second part is ICO which starts in just under a week, on 16.12. and will last for 4 weeks. There are 100 000 000 IDS tokens in existence, out of which 70% will be available in ICO. Price of IDS tokens is: 1000 IDS per 1 ETH. It then goes down as weeks are passing, and ends at 600 IDS per 1 ETH in the last week.
The Biometrids platform will release an IDS token that will be used as a utility token on the platform.
ICO will operate from 19 February to 19 March (a total of one month). The initial price will be 3000 IDS tokens per 1 ETH (Feb 19 – Feb 25) and the final price will be 2000 IDS per 1 ET (12 Mar – 19 Mar).
The team aims to collect 100,000,000 total tokens and a team token locked for 3 years.
PRE-ICO 25 nov. 5,000,000 coins available
ICO 16 dec. 70,000,000 coins available.
Name of the token will be IDS. There will be a total of 100,000,000 IDS.
5% will be sold in pre-ICO.
5% will be for bounties and advisors.
70% will be sold doing the crowdsale.
10% will be for team.
10% will be for foundation.
Pre-ICO will run for one week and the price will be 910 IDS / 1eth. The crowdsale will run for four weeks and prices will be:
Week 1: 665 IDS / 1eth
Week 2: 550 IDS / 1eth
Week 3: 500 IDS / 1eth
Week 4: 450 IDS / 1eth
Pre-Ico and crowdsale will run until end date, or until all coins are sold. The 10% for team and the 10% for foundation will be locked up for three years. Every unsold coin during the ICO will be locked for five years. After five years, they will be sold back to early investors in a private fundraising campaign. They will not be sold on exchanges.
Roadmap