BITCOMO – The Next Generation Advertising ICO !!!
Bitcomo is a decentralized affiliate marketing network.
The new paradigm provided by blockchain technology is ideal for online advertising,
for it enables companies to better analyze the data collected from web users.
The Bitcomo affiliate marketing CPA network is wholly performance-based.
This means that advertisers pay only when they see results and internet marketers are rewarded for each visitor or customer acquired through their own marketing efforts.
The Aim:
To create an affiliate marketing network devices.

The business model is anchored by blockchain technology and the immutable proof and transparency this provides.
To ensures the security of each user's data, whilst simplifying the interactions between them.
Blockchain also eliminates unnecessary intermediaries between a company and its target audience.
Therefore With less steps linking advertisers and their potential clients, companies can invest their advertising budget more wisely and profitably.
Effectiveness:
The success, performance and profitability of many companies is directly dependent on it.
According to the report, the online advertising market will grow at a CAGR of 9.9% and will be worth $116 billion by the end of the projection period. This would make the digital advertising market more than 50% larger than the TV advertising market in 2021.
Therefore, online advertising, in contrast, is gaining momentum and showing no signs of slowing down.
Last blog >>
Here is our first public Webinar and answer to all investors Questions about Us —
Keep following the news and meet us next webinar and call live.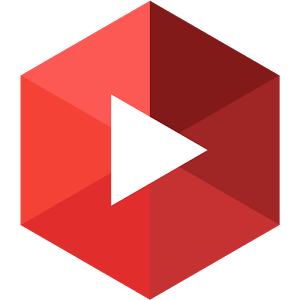 Readmore
– Bounty and Bonus Program: 8% | $4 080 000 | 13 600 000 BM
– Token Sale: 72% | $36 720 000 | 122 400 000 BM
– Advisers: 9% | $4 590 000 | 15 300 000 BM
– Team: 11% | $5 610 000 | 18 700 000 BM
ICO CROWD SALE
30% of BM Tokens, $9 792 000 will be sold with Bonus 20% for Early Investment
Raised : 1083441.67 BM
sold out : 4 857 261 BM coins
Total supply
170,000,000
Platform
Ethereum
The on-ramp to BITCOMO secure and fast affiliate network will be its ICOs. BITCOMO believes that the future of internet marketing should take place in an ultra-secure ecosystem where all transactions are done with the help of tokens. And BITCOMO plans its own token, BM, to be the right currency for all the future marketing transactions while ethereum and bitcoin will be converted. Some key details on the sale of the BM token are given below.
Pre-ICO had run for 30 days that began on November 20.
The main ICO will run from January 16, 2018, for one month.
The number of BM tokens that are to be offered is 170 million.
As an early-bird offer, 27.2 million BM tokens will be sold at a discount of 10 to 25 percent.
While the ICO period, a flat 20-percent bonus will be given on 30 percent of the still-to-be-sold 108.8 million tokens.
    More  Information Connect to Bitcomo 

Official Website: https://ico.bitcomo.com/
Telegram Channel: https://telegram.me/adbitcomo
Official Facebook Page: https://www.facebook.com/Bitcomo-167760920458985/
Official Twitter: http://www.twitter.com/bitcomo
My profile Bitcointalk:https://bitcointalk.org/index.php?action=profile;u=1036386