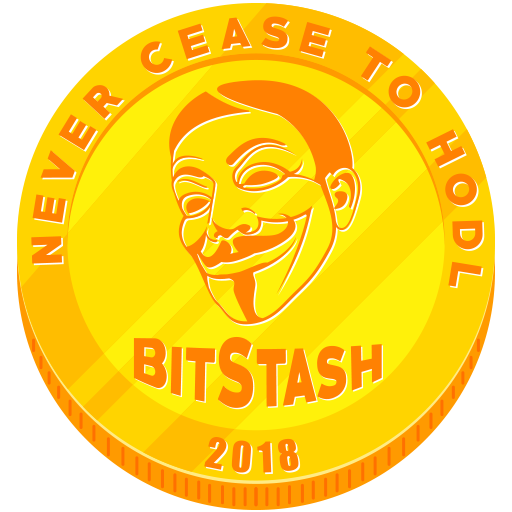 BitStash is a peer to peer (P2P) crypto commerce marketplace which enables buyers and sellers to purchase or list products, goods or services. The BitStash platform provides a simple and secure marketplace for users to transact seamlessly between each other and with the trusted protection provided by our escrow system.
16.8 Trillion USD is spent annually for products, goods or services all around the world. The e-commerce industry is growing rapidly and it is becoming easier to transact across borders. This opens the door for BitStash to scale globally and provide millions of people around the world the opportunity to open an online store and earn cryptocurrency; economically developing countries can greatly benefit from this. BitStash will be implementing several language translations for ease of use for all users across our platform.
PROBEM
Cryptocurrency not accepted
Cryptocurrencies and digital assets have remained unused by mainstream marketplaces and stores. This is significantly reducing the awareness, adoption, and usability of Cryptocurrency as a whole.
High monthly & transaction fees
Not only is it very hard to find places that will accept cryptocurrency, but if you are a vendor, manufacturer, wholesaler, or retailer, it can be expensive to sell your products online. Lots of the popular marketplaces require a monthly subscription to be paid in order to sell on their platform. For example, Amazon, Shopify, eBay, Alibaba, etc. In addition to their monthly selling fees, users on the various platforms are also subject to their processing and transaction fees that take away from the vendor's or seller's profit. In the end, this is driving common products to be overpriced to pay these marketplace owners. Over time, these fees increase from platform to platform; causing the price of products to rise as well. This is a very bad long term model.
Large and small marketplaces often tend to charge a high rate for advertising on their platform.
They are not transparent at all when it comes to their "Organic and Paid" displays. There are some options that are sponsored; however, in many cases when you, as a seller, are a paying an advertiser to advertise select products, the products that are not being advertised will appear higher in search naturally. Big companies such as Amazon and Ebay do this for select big budget advertisers. This use of "recommended advertising" is hurting smaller vendors, or those trying to start out, and takes away from a truly fair global marketplace. Manipulating the user experience or search results reduces the user's ability of finding what they are looking for.
Extremely one sided resolution process
It is very typical for marketplaces to be one sided when attempting to provide a resolution to a dispute. They tend to trust large vendors, even if you have been with them longer. Things do sometimes get misplaced or forgotten about; however, just because a large vendor or customer declares they are right does not mean that is the ethical course of action.
Existing crypto-marketplaces require downloads & complicated setup
If you are savvy enough to find other cryptocurrency marketplaces online, then you have found that just about all of them will require you to download and install their program to run the client.
This can be extremely confusing for some vendors or customers, and reduces the overall experience that is already natural for most consumers. Most consumers will completely lose interest and move on to something else that is more convenient and easily accessible, which in turn will greatly reduce the opportunity for vendors and sellers to earn a sufficient stream of income via their marketplace.
BITSTASH SOLUTIONS
Lowest possible marketplace fees
Our current fee rate will never increase. In fact, they will only decrease over the course of time. The marketplace seller fees will not be a monthly subscription, but will pay a maximum of 3% of the total order.
Payments Accepted (Bitcoin, Ethereum, STASH, & more)
Currently, BitStash can process payment in Bitcoin and Ethereum. After the crowdsale, we are working to develop the internal exchange and integration of STASH Tokens. Before the end of the crowdsale, we will be listing three additional tokens, which can be used for transactions on the BitStash Marketplace.
Resolution Center / Returns & Refunds
The security of your cryptocurrency is something we prioritize and take very seriously. There is a lack of trust on the internet, especially within the cryptocurrency space; which is why we have designed and implemented our cutting-edge escrow system. This ensures delivery of product orders and payments. In the event that an ordered item is not delivered or can't be verified as delivered, we will not issue funds to the vendor. Once a support ticket has been opened an resolved, the customers funds will then be returned. We have gone to great lengths to ensure that vendors as well as customers stay 100% satisfied with our resolution process.
Product Advertising and Placement
Ads can be slightly annoying at times, however, we have created a sustainable model where advertisement occurs seamlessly within our marketplace. Advertisers will be able to purchase what will be called "ad slots". Advertisers will need to utilize STASH Tokens to start advertising. Advertising will be based on a first come first serve and will be a fixed price in tokens. All advertisements must meet BitStash standards and must not be in violation of BitStash Terms & Conditions.
Web & Application Clients
BitStash has a 100% functional web application that can be accessed from all computers, mobile phones, and smart devices that have internet connectivity. This allows BitStash to reach the mainstream consumer base. Any vendor that does not wish to download or install any programs on their machine can avoid this completely. In addition, you can easily login anywhere within the world as long as you have an internet connection.
BITSTASH MARKETPLACE
The BitStash marketplace is where members can buy or sell new items for Cryptocurrency. It is 100% FREE to join the BitStash marketplace. As a member on BitStash, you will have a secure Bitcoin and Ethereum wallet to use at your leisure. BitStash aims to be the primary solution for sourcing trusted vendors that accept cryptocurrency and STASH Tokens as payment. All vendors will offer quality productions on the website to ensure consumers have a quality experience on the platform. We have a 100% working platform that is currently live and accepting vendor applications all across the globe.
How it Works
Utilizing the BitStash Marketplace is extremely easy to use for both vendors and members. Simply create an account, select whether you are a vendor or consumer. After the registration has been completed, you will have an active account on BitStash. This means you now have a secure Bitcoin and Ethereum wallet (more coins are to be added soon).
To complete a purchase, you will need to fund your Bitcoin or Ethereum wallet. Once funded, simply browse the online marketplace and view vendor products. Simply choose a product you like and add it to your cart, or continue to checkout. During the checkout process, you will be offered delivery options, and the cryptocurrency you wish to complete the transaction in.
That's it! The vendor will receive a notification regarding your order and will begin their shipment process and delivery of the purchased items. To avoid any problems that may arise, we have set up an internal escrow system to ensure both the buyer and seller funds are safely secured during the entire process.
Vendor Program
Becoming a Vendor on BitStash is 100% FREE. Simply "Create an Account" and select "I'm a Vendor" during registration. BitStash has a dedicated team that reviews all vendor applications and requests that you submit your first product for a faster approval process. One of the BitStash team members will be in contact with you regarding the posting process and the onboarding
process.
At BitStash, we want all of our vendors to utilize BitStash to the best of their ability and the BitStash Support Team will assist throughout the entire process. Each seller has a seller fee fixed to their account at the rate of 3%. This is the highest our fees will ever be. All fees are paid in STASH Tokens
prior to withdrawals from sellers account. BitStash plans on reducing these transaction fees down to 0.25% during the course of operation.
Verified Vendors
BitStash plans to integrate "Verified Vendors" into our existing platform. This will enable customers to build the trust between buyers and sellers when completing a purchase on the BitStash Marketplace. BitStash plans to include this within the next update of the platform in August, when we enable the ability to purchase goods with STASH Tokens.
To become a verified vendor, you will need to have a physical inspection by a BitStash team representative. We will analyze your facility and make a final decision regarding your store becoming verified on the BitStash Marketplace.
BitStash Affiliate Program
The Affiliate Program allows us to reach a larger audience and respectfully pay our members for their contribution to the marketplace. We have structured our affiliate program into 3 levels with the following payout rates for a completed transaction on BitStash. Each referral account is assigned to the referring member and commissions are earned for the lifetime of the account.
Level 1: 1% (10% of the transaction fees)
Level 2: 0.1% (1% of the transaction fees)
Level 3: 0.03% (0.3% of the transaction fees)
Account Level 1: 1% (10% of the transaction fees)
Account Level 2: 1.1% (11% of the transaction fees)
Account Level 3: 1.2% (12% of the transaction fees)
Account Level 4: 1.3% (13% of the transaction fees)
Account Level 5: 1.4% (14% of the transaction fees)
These current rates are subject to change depending on the marketplace current fees. (Affiliates will earn a base of 10% from the transaction fees on the marketplace as you level up you can earn up to 14% of the transaction fees or 1.4% of the entire transaction amount).

Marketplace Security
The BitStash Marketplace, Wallet, and Exchange are secured by 256-bit cryptographic hash. We have ensured that the marketplace is hardened against attacks. All funds are stored in a cold storage wallet and require a 2-factor authentication by the user to make a withdrawal or complete a transaction on the platform.
This prevents a hacker from gaining access to your account and withdrawing all your funds without your permission. In addition to this, we create backups of our platform every 6 hours and perform hourly virus scans. We also have a bug bounty and hacker bounty that we are monitoring as well.
BITSTASH WALLET
The BitStash Wallet is the core of our entire Marketplace. It falls hand in hand with the escrow service and provides account security with 2-factor authentication. Using the BitStash wallet, you can receive and send cryptocurrency from any device anywhere in the world in a matter of minutes using an internet connection.
During the alpha testing phase, we have enabled the use of Bitcoin and Ethereum. However, as we get closer to the official launch of our marketplace, we will be allowing BitStash members to vote on the next coin we should add / include.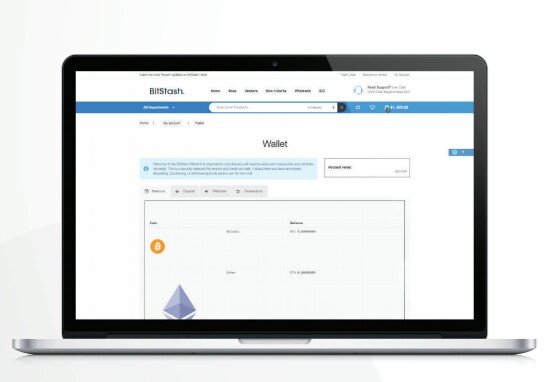 STASH TOKEN
The STASH Token is an ERC20 utility token on the Ethereum Network. STASH can be used for marketplace transactions, exchanges, paying for fees, paying for advertising, and there's more to come.
The name STASH was chosen because we envision BitStash as being the number one marketplace and exchange for cryptocurrency and merchandise. Allowing both merchants and consumers to STASH their tokens or use them for transacting on the platform.
TOKEN AND ICO DETAILS
Token Name: BitStash
Symbol: STASH
Total Supply: 36,000,000,000 STASH
Protocol: ERC20
Seed Funding: May 2018
Pre-ICO: June 2018
Crowdsale: July 2018
Token Price: 1 ETH = 600,000 STASH
Bonus Levels: None
STASH Token Facts
STASH Token holders receive quarterly airdrops from marketplace fees (10%).
STASH soon can be used to buy items on the marketplace.
STASH will have it's own internal cryptocurrency exchange.
STASH Tokens will be listed on top exchanges after ICO.
TOKEN DISTRIBUTION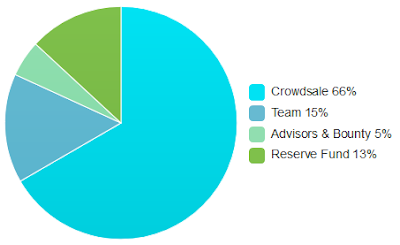 ROADMAP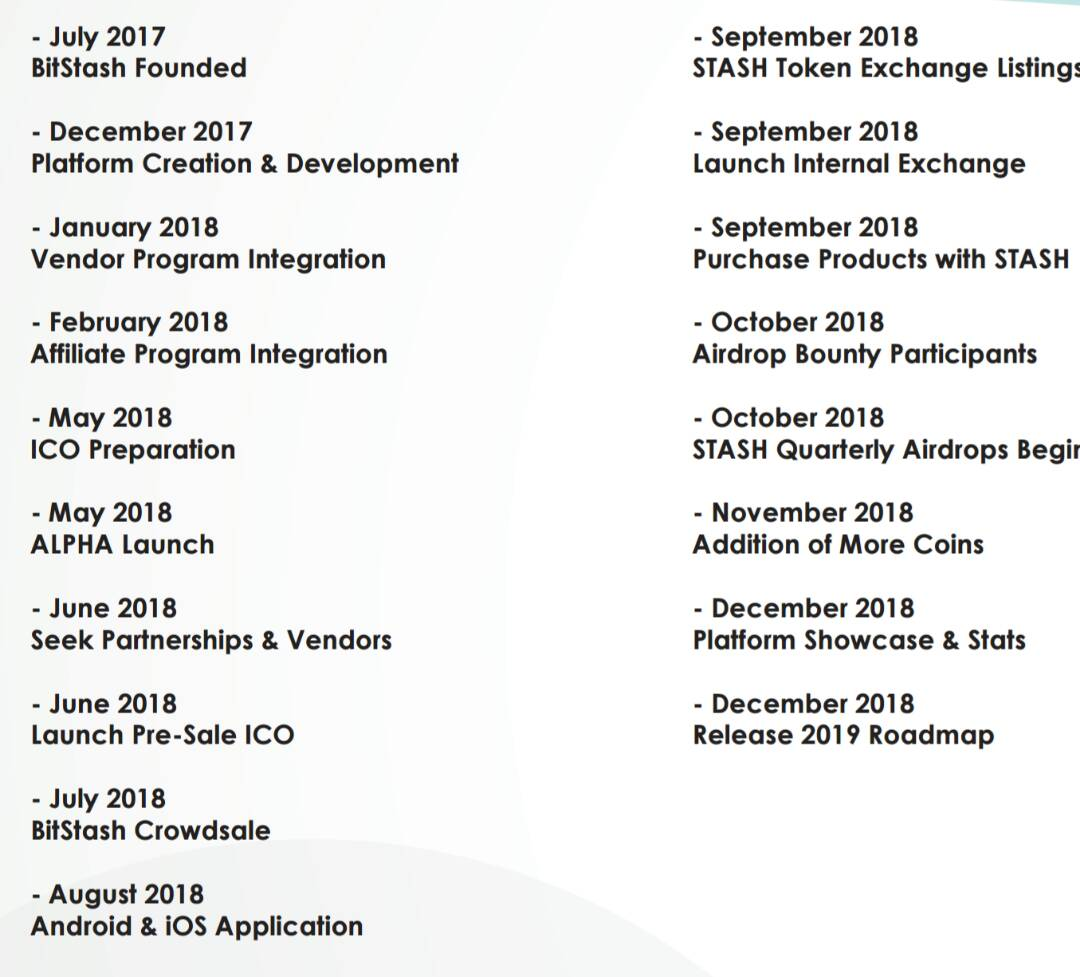 For more information, please visit:
Website: https://bitstash.co/
whitepaper: https://bitstash.co/bitstash-whitepaper.pdf
Bitcointalk Thread: https://bitcointalk.org/index.php?topic=3735106.0
Twitter: https://twitter.com/bitstashco
Telegram: https://t.me/bitstashmarketplace
You can Join our ICO here https://bitstash.co/ico/
Author: Crator Touch
My Bitcointalk Profile: https://bitcointalk.org/index.php?action=profile;u=1612381