The BIXTRIM ICO is looking to fund the use of crypto-based accounts with various established retail banks, and consequently become compliant with multiple financial services requirements. Their advanced global platform will look to accommodate the advent crypto market fans who are looking to use the innovation to their advantage. To enable this, BIXTRIM will use their native cryptocurrency to allow anyone to participate by becoming a BMX token holder.
Today, the crypto-currency market has a rather narrow specialization for a small group of people, and since the market is still only at the stage of development, there are a number of issues that are hampering this broader market. I will consider five reasons why I believe that BIXTRIM will be able to solve this problem and have every chance to become a leading company in this industry.
Bixtrim at Blockchain & Bitcoin Conference France.
Today, on the 18th of July, Blockchain & Bitcoin Conference was held in Paris.
Key topics of the conference included:
cryptocurrencies: investments and prospects in France
blockchain in business processes
ICO
cryptocurrency regulation
cryptocurrency analytics and predictions
The participants ranged from many industries and included:
cryptocurrency market leaders
best experts in industry
blockchain enthusiasts
Investors
Entrepreneurs
developers

Bixtrim team members Chief Executive Officer – Artur Arabian, Chief Operations Officer – Paata Avdaliani and Digital Marketing Manager – Mariam Nozadze attended the event. The Digital Marketing Manager of Bixtrim, Mariam Nozadze had a speech and talked about our company, projects and our mission as a team. She also talked about the crypto-market positions in Georgia and their importance.
It is also worth mentioning that Bixtrim was a general sponsor of Blockchain & Bitcoin Conference Georgia which was organized by the same international company – Smile-Expo.
Crypto currency and Global trend
cryptocurrency and blockchain technology has become major trend in all over the world. Day by day The adoption rates of crypto currencies increases. World is becoming more and more familiar towards cashless transactions. Financial sector also seeking more innovative products of block chain technology.
Bixtrim's multifunctional platform and its various features and services can fill the gaps of the existing alternative models for payments, savings, trading, exchange and lending.
Objectives
In order to implement our mission, we will create multifunctional platform with features, products and services, that will be advanced for cryptomarket.The platform will cover:Perfected versions of functions generally found in exchange platformsUnique set of opportunities such as:
Crypto pawnshop
Futures contracts
New cryptocurrency supporting escrow and multifactor authentication
Debit Cards directly linked to cryptocurrency wallets
Speed
The main problem for today is the speed of crypto-currency can be redeemed for real money. The procedure usually takes a few days, in BIXTRIM will be done in a few minutes.
Possibility to put a coin with a guarantee.
Maybe you already have a coin, whose price will rise every day, but you will need cash. With BIXTRIM you will be able to put this coin or a portion of it and at the same time the coin will remain in your property. Thus, you can use cash at your discretion as long as the coin price continues to grow and when it reaches its peak, return the money with the required interest and sell the coin at its full price.
Security
To date, most transactions on other exchange platforms are supported by one factor authentication. Unfortunately, this method is a bit outdated and not too difficult to hack, so the case of crypto-currency theft from the exchange platform wallet is no longer rare. However, BIXTRIM will issue a new coin with multifactor authentication, which will reduce the risk of hacking almost to zero. Thanks to the multifactor authentication, even if the exchange itself is hacked, there will be no way to commit any unauthorized transactions.
Number of transactions
time required to process and make an existing crypto-currency transaction is huge and can take up to several days and the amount is very limited. Modern crypto-currency transactions allow you to do only one tenth transaction per second. BIXTRIM will issue crypto currencies around the world with the ability to process at least one hundred thousand transactions per second.
No intermediaries
Since the existing crypto-currency is not tied to plastic cards, currently, most crypto-currency operations can not be created without the participation of third parties, miners, merchants, etc. However, BIXTRIM will release a revolutionary plastic card attached directly to BIXTRIM coins and other crypto currencies, which will allow plastic cardholders to make purchases or transactions anytime and anywhere themselves.
I am convinced that because the solution of this problem BIXTRIM will be able to significantly expand the crypto-currency market and change the market with a still narrow specialization into the real world economy.
Team: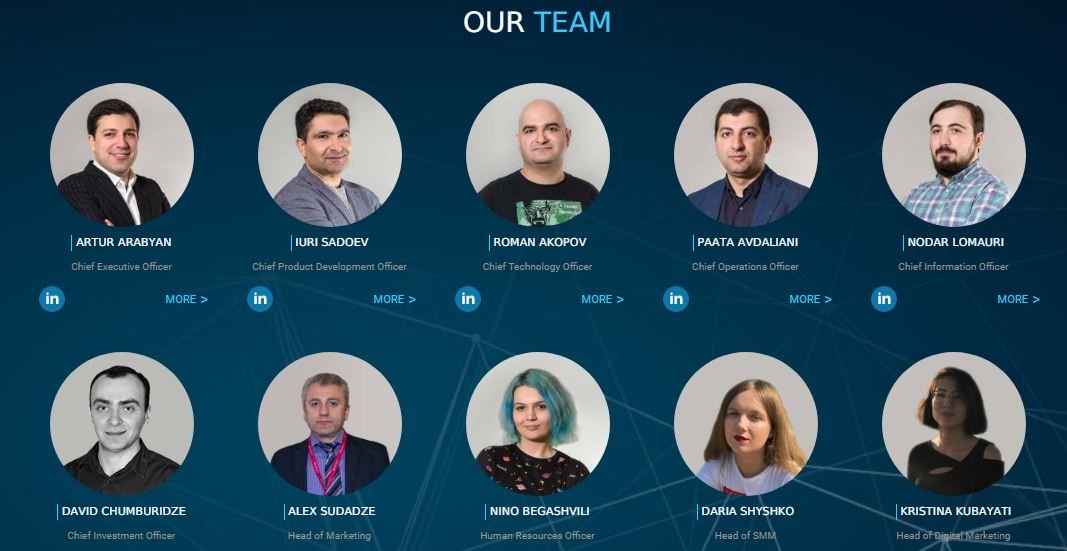 Token Specifications
Token Name: BXM
Emission Volume: 72 000 000 tokens
Blockchain platform: Ethereum
Token standard: ERC20
Price in ICO 1 BXM = 1 USD
Bonus
First week of Sales: 60%
Second week of Sales: 40%
Third week of Sales: 20%
Tokens for sale 53,600,000

ICO Dates
Start- 1st June 2018
End- 31st August 2018
Total emission volume is 72 000 000 tokens, which are divided into several parts:
7 800 000 tokens will be sold in discount packages, including.
The first week of Sales 1 300 000 (60% discount)
The second week of Sales 2 600 000 (40% discount)
The third week of Sales 3 900 000 (20% discount)
Regular sales process begins from the fourth week
&45 800 000 tokens will be sold at an original price.
6 500 000 tokens for referral bonuses and lottery drawing.
11 900 000 tokens stay in possession of co-founders, partners and advisors.
Bounties are offering crypto coins as rewards in exchange for performing certain tasks. Bounty program consist of:
Linkedin: 5%
Facebook: 22%
Twitter: 24%
Articles: 15%
You Tube: 17%
Signatures: 17%
Airdrop: 60 000

My Bitcointalk profile :