BLOCKBID: A SECURE EXCHANGE THAT CAN BE CONFIDENTLY TRADED ON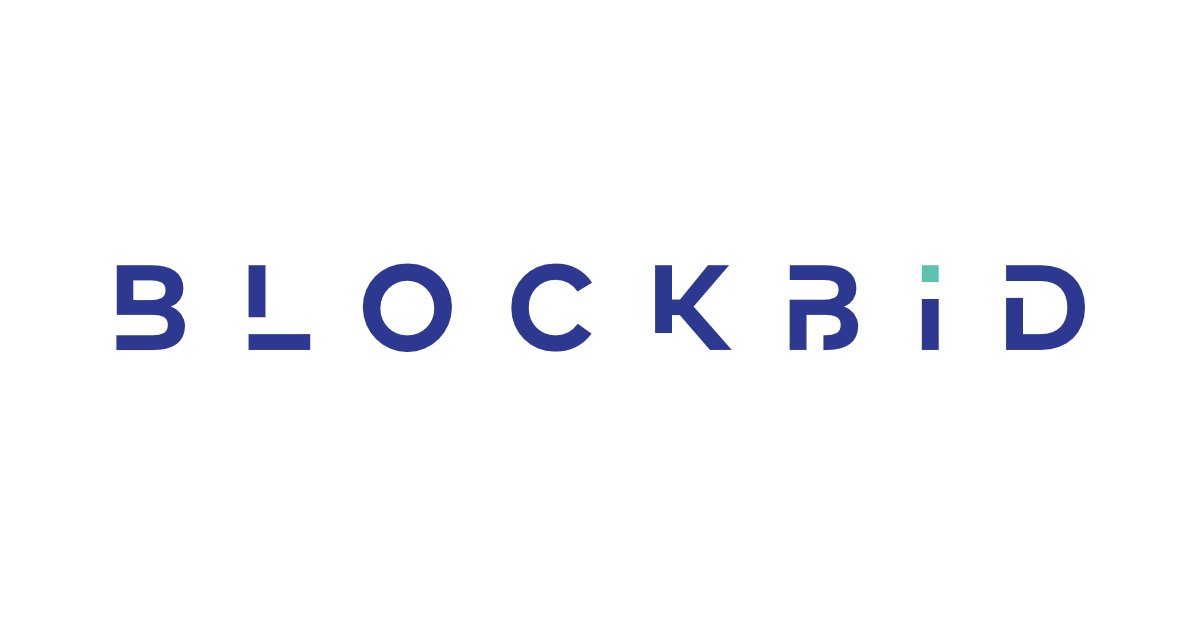 In a world where many cryptocurrencies and exchanges exist, it is increasingly difficult to trade cryptos securely and void of any complications. Due to the fact that most tokens get listed on only a handful of exchanges, one has to sign on to too many exchanges, depending on the size of your cryptocurrency portfolio. Having one's coins scattered across various platforms isn't a convenient experience as, firstly, these exchanges cannot be vouched for in terms of their integrity and security, and the hassles and delay involved in transferring coins from one exchange to another could result in missed trading opportunities for a trader. These are challenges that need an urgent solution. The solution has to be one that guarantees security as well as an inclusion of the most cryptocurrencies, coupled with the ability to facilitate the highest volume of trades. It is believed that an exchange with these attributes will be the top choice for cryptocurrency faithful's any time any day. These and much more are what the Blockbid platform brings.
Blockbid is a super-secure platform for cryptocurrency trade. It has a goal of facilitating the highest volume of trade from the most collection of cryptocurrencies, all in one platform, and guess what, with a single login. Now that's unique, isn't it? The following are features of the Blockbid platform: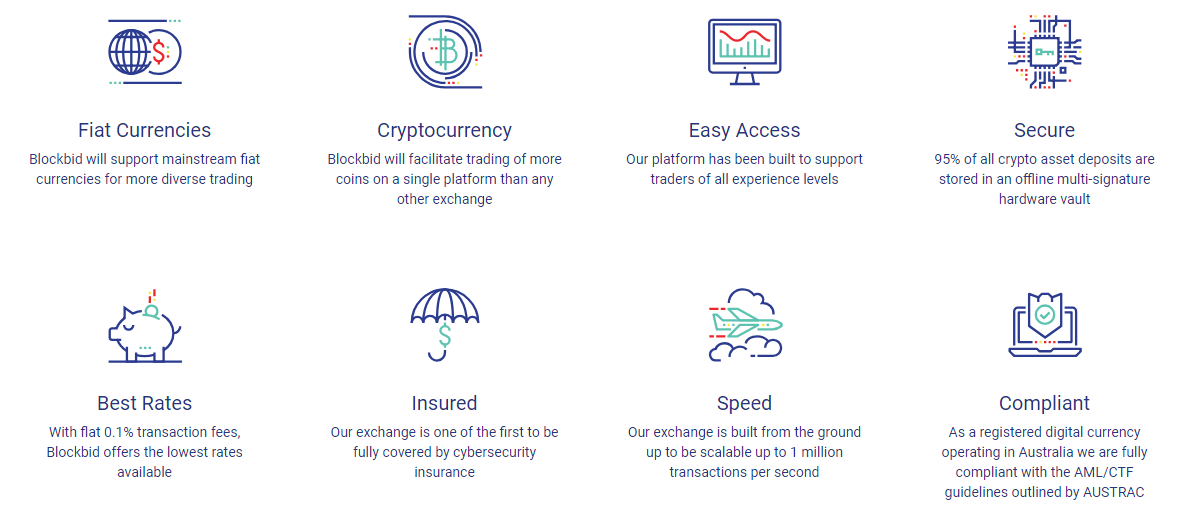 • Low cost transaction fees
• All cryptocurrency assets are insured
• Operating on Australia's fastest exchange network
• Fully compliant with Australian AML/CTF Act
• All funds are secured by multi-signature wallets
• Scalable up to 1 million transactions per second
• First Australian cryptocurrency exchange to operate under AFSL guidelines
• Ultra-secure platform using latest security protocols and designs
• Trade with the highest number of cryptocurrencies available on one exchange
I won't forget to mention that, as its objectives, Blockbid enables:
• Ease of access (amateur traders have a safe haven in Blockbid. Experienced traders can also fly with this unique platform)
• Trade of all the top coins on one exchange
• Operation in accordance with AML/CTF Act
• Lowest transaction fees around to reduce the cost of trading
• Security from the ground up
Blockbid has its tokens that offer 100% discount off the 0.1% flat fee. Blockbid tokens can be used on the Blockbid exchange to lower the transaction cost of trading on its market by 100% in the first year, and 50% subsequently. To further highlight the features of the Blockbid platform, it is based upon the fastest secure network and has a direct datalink to over 180 co-location facilities on 5 different continents. Its Back-end is built on the latest secure designs, while its Front-end is built on latest fluid UI designs. In the future, Blockbid will enable NFC payments and Decentralized exchange.
Note that, Blockbid tokens are not used on a per trade basis. Within a time-frame given by Blockbid, one can trade as many times as possible for a discount. The discount period is 1 Blockbid = 30 minute window, and 10 Blockbid = 5 hours window.
BLOCKBID ICO DETAILS
To purchase Blockbid tokens (BID) during the ICO (22nd October), purchasers can transfer Ether to the designated address in exchange for Blockbid tokens. The value of Blockbid tokens are in the following schedule:
Week 1: 1 ETH = 360 BID
Week 2: 1 ETH = 340 BID
Week 3: 1 ETH = 320 BID
Final Week: 1 ETH = 300 BID
Total supply: 30 million BID
Minimum contribution: 0.1 ETH per transaction
Maximum contribution: 100 ETH per transaction
Note that, Blockbid users can exchange their Blockbid tokens for other cryptocurrencies, based on current market value, in the commission-free market on the Blockbid exchange.
Softcap: 1 million tokens
Hardcap: 30 million BID
Should the softcap not be achieved, information will be provided on how contributions can be withdrawn. Please click on this link http://www.blockbid.com.au/#subscribe to participate in the token sale.
TOKEN DISTRIBUTION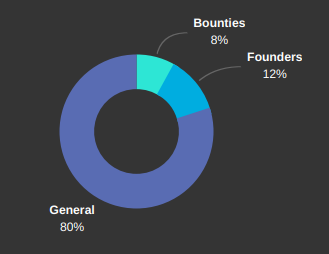 80% – General sale
12% – Founders & Team members
8% – Bounties
FUND USE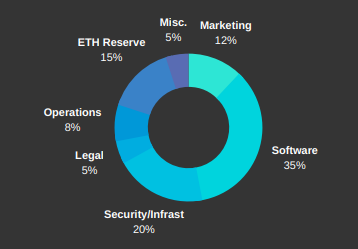 20% – Security/Infrastructure
35% – Software
12% – Marketing
5% – Miscellaneous
15% – ETH Reserve
8% – Operations
5% – Legal
ROADMAP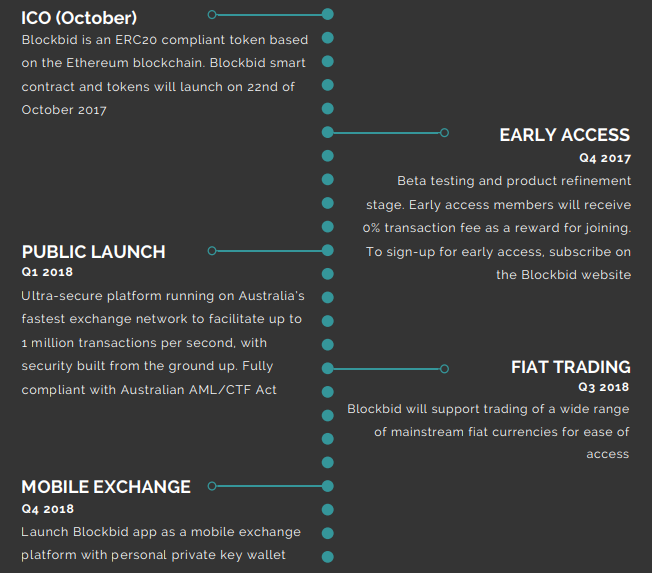 ICO (October)
Blockbid is an ERC20 compliant token based on the Ethereum blockchain. Blockbid smart contract and tokens will launch on 22nd of October 2017.
Q4 2017 (Early Access)
Beta testing and product refinement stage. Early access members will receive 0% transaction fee as a reward for joining. To sign-up for early access, subscribe on the Blockbid website.
Q1 2018 (Public Launch)
Ultra-secure platform running on Australia's fastest exchange network to facilitate up to 1 million transactions per second, with security built from the ground up. Fully compliant with Australian AML/CTF Act.
Q3 2018 (Fiat Trading)
Blockbid will support trading of a wide range of mainstream fiat currencies for ease of access.
Q4 2018 (Mobile Exchange)
Launch Blockbid app as a mobile exchange platform with personal private key wallet
TEAM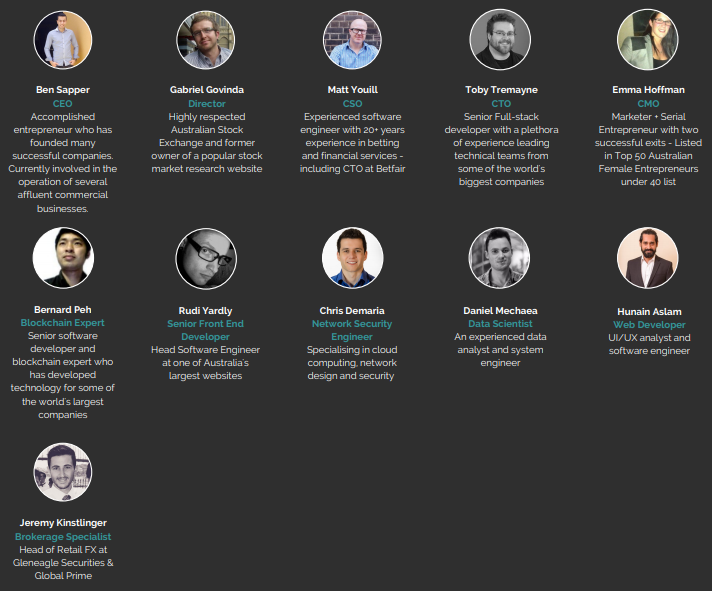 Ben Sapper – CEO
Gabriel Govinda – Director
Matt Youill – CSO
Toby Tremayne – CTO
Emma Hoffman – CMO
Bernard Peh – Blockchain Expert
Rudi Yardly – Senior Front-End Developer
Chris Demaria – Network Security Engineer
Daniel Mechaea – Data Scientist
Hunain Aslam – Web Developer
Jeremy Kinstlinger – Brokerage Specialist
The Blockbid platform is indeed unique and I'm sure traders will find it resourceful. Investing in this ICO, in my opinion, means investing in the very best around. So, why not go ahead and join the Beta now at https://blockbid.io/beta . Make the move now and I'm sure you will be glad you did.
Should you require more details on this project or want to connect with other unique ICO participants, please feel free to click on any of the following links:
Website: https://blockbid.io/
Whitepaper: http://www.pressat.co.uk/media/uploads/b1fab2d4dcd51e76c71f6bfdd3eb4cd1.pdf
ANN thread: https://bitcointalk.org/index.php?topic=4094773.0
Facebook: https://www.facebook.com/blockbid
Twitter: https://twitter.com/blockbid_io
Telegram: https://t.me/joinchat/C5go9A9sMT8ss14UOkPIHA
LinkedIn: https://www.linkedin.com/company/11260032/
Medium: https://medium.com/@blockbid
Reddit: https://www.reddit.com/r/Blockbid/
GitHub: https://github.com/Blockbid
Published by: charleyles
Bitcointalk URL: https://bitcointalk.org/index.php?action=profile;u=1344011
Ethereum wallet address: 0x69C516900e939e97C7c60Ca59bdaF15295556838