BLOCKBID: INSURED CRYPTO PLATFORM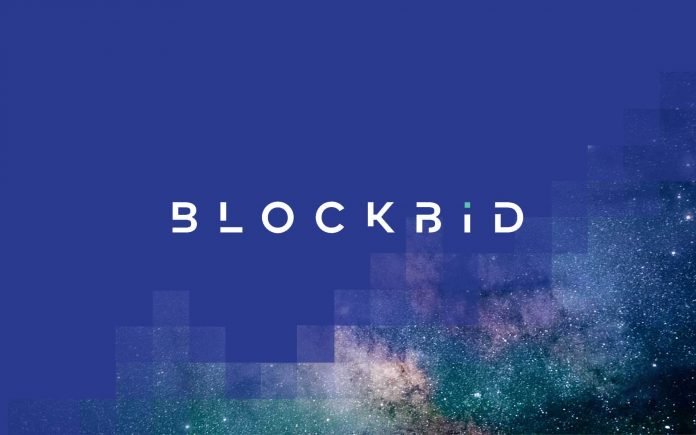 The use of cryptocurrency continues to spread like wildfire all across the globe with more and more people adopting its use. More companies on a daily basis comes up with their own currency which they introduce to people for usage on a platform they created and with this one can boldly say in few years to come cryptocurrency will become a major source of exchange. These currencies are traded in different exchangers where traders get to trade against other cryptocurrencies or fiat currency. This has resulted to the development/creation of several exchanges so as to enable crypto traders trade with ease. But traders are faced with some challenges, working and moving funds around these exchangers. The issue of signing up in different exchange platforms causes inconvenience and trust issues for users. Also traders often miss trading opportunities due to lapse whilst funds are in transit between different exchange platforms.
A team of expert has closely observed this challenge traders face with using multiple trading platforms and came up with a unique and brilliant solution called BLOCKBID. Blockbid is a well built ultra-secure cryptocurrency trading platform developed with a goal of facilitating the highest volume of trades from most cryptocurrencies on one platform, with just a single login.
PARTNERS
Tim Kotsiakos- Creative Director M A S S
Scott Moselen- Snr Designer M A S S
Marty Coghlan- Snr Designer M A S S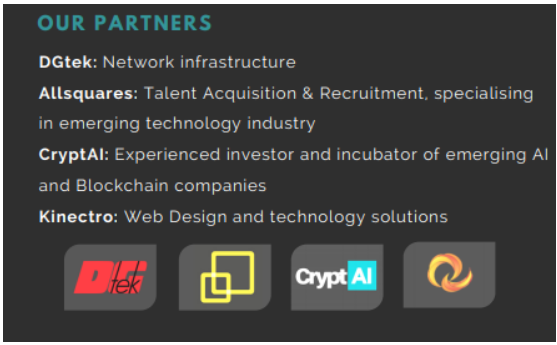 THE OBJECTIVE OF BLOCKBID
Blockbid has some great objectives which will make cryptocurrency trading alot easier, faster and more fun. These objectives include;
• Giving traders an opportunity to trade all top coins on one exchange.
• Traders will be charged very little transaction fees to reduce cost of trading.
• Ease of access- catering to new and experienced traders.
• Operating in accordance with AML / CTF Act.
• Security from ground up.
PLATFORM FEATURES
• Ultra-secure
• Front-end
• Back-end
• Direct datalink
• Fastest secure network
BENEFITS BLOCKBID OFFERS TO USERS
• Minimum / low transaction fees.
• Ultrad –secure platform using latest security protocol and designs.
• All funds are secured by multi-signature wallets.
• Trade with highest number of cryptocurrencies available on one exchange.
• Has a full compliant with Australian AML / CTF Act
• Blockbid operates on Australia's fastest exchange network.
• Blockcbid is scalable up to 1 million transactions per second.
• All cryptocurrency assets are insured.
• Blockbid is first Australian cryptocurrency exchange to operate under AFSL guidelines.
BLOCKBID TOKENS
Tokens created by blockbid will be made for sale on October 22nd and can be bought via Ether. After ICO, funds raised are used for the purpose of platform development and funding expansion due to user growth.
USING BLOCKBID ON BLOCKBID EXCHANGE
The transactional costs of trading in the Blockbid markets is reduced by 100% during year 1 and a 50% discount thereafter with the Blockbid tokens on the Blockbid exchange. The Blockbid tokens will give users a time window whereby users will be allowed to trade as much as they desire for a discount in the following discount period;
1 Blockbid = 30 minute window.
10 Blockbid = 10 x 30 minutes = 5 hours.
Blockbid tokens are made available during the Blockbid ICO and users can transfer ether to the address provided in exchange Blockbid tokens and the ICO value of Blockbid is as follows;
WEEK 1: 1 ETH = 360 BID
WEEK 2: 1 ETH = 340 BID
WEEK 3: 1 ETH = 320 BID
FINAL WEEK: 1 ETH = 300 BID
Minimum contribution is 0.1 ETH while maximum is 100 ETH per transaction. Also, Blockbid will be hosting a commission-free market on the Blockbid exchange where users can exchange their Blockbid tokens to other cryptocurrency at the current market value. The Blockbid soft cap is 1 million tokens and failure to achieve this, further information on how to withdraw back funds sent will be provided. Maximum of 30 million Blockbid tokens will be created and additional payments will not be accepted if this token count is achieved.
BLOCKBID TOKEN ALLOCATION
At a rate of 80:20, Blockbid tokens will be distributed between general sale and Blockbid. The 20% going to Blockbid will be share accordingly with founders and team members getting 12%, and bounties and rewards post-ICO will get 8%. This means Blockbid gets 0.2 (20%) of coins minted for every 1 coin in circulation. 15% of all the funds raised during ICO will be kept in cold storage.
80%- general
12%- Founders
8%- Bounties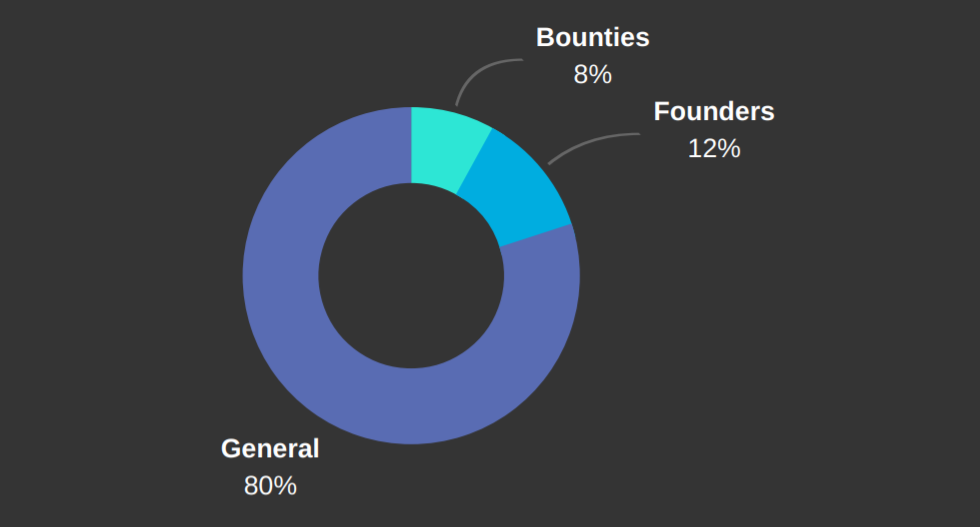 BLOCKBID USE OF PROCEED
35%- Software
20%- Security/infrast
15%- ETH software
12%- Marketing
85- Operations
5%- Legal
5%- Miscellaneous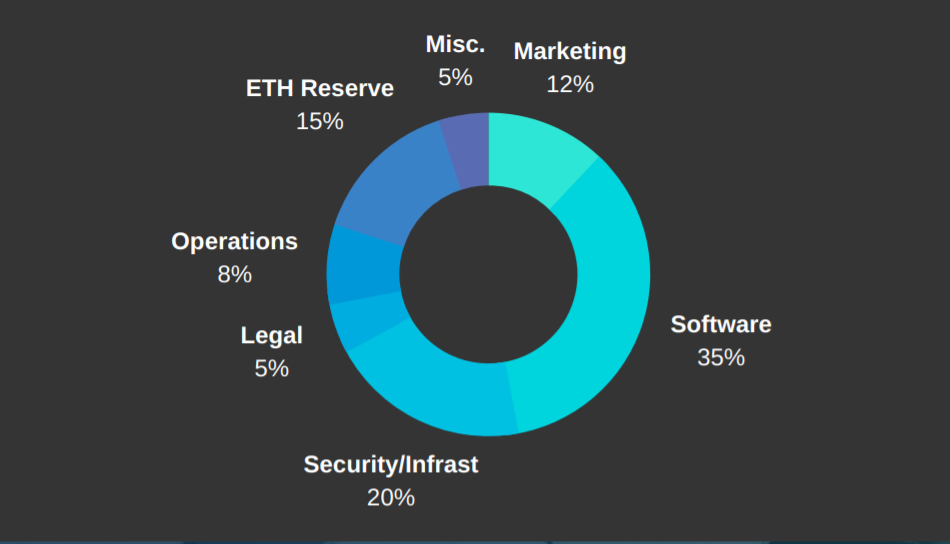 ROADMAP
ICO (OCTOBER): Blockbid smart contract and tokens will launch on 22nd of October 2017
Q4 2017 (EARLY ACCESS): Beta testing and product refinement stage. Members of this stage will receive 0% transaction fee as a reward for joing. Subscribe on the Blockbid website to sign-up for early access.
Q1 2018 ( PUBLIC LAUNCH): Ultra-secure platform running on Australia's fatsest exchange network to facilitate up to 1 million transactions per second, with security from the ground up. Fully compliant with Australian AML/CTF Act.
Q3 2018 (FIAT TRADING): Blockbid will support trading on a wide range of mainstream fiat currencies for ease of access.
Q4 2018 (MOBILE EXCHANGE): Launch Blockbid app as a mobile exchange platform with personal private key wallet.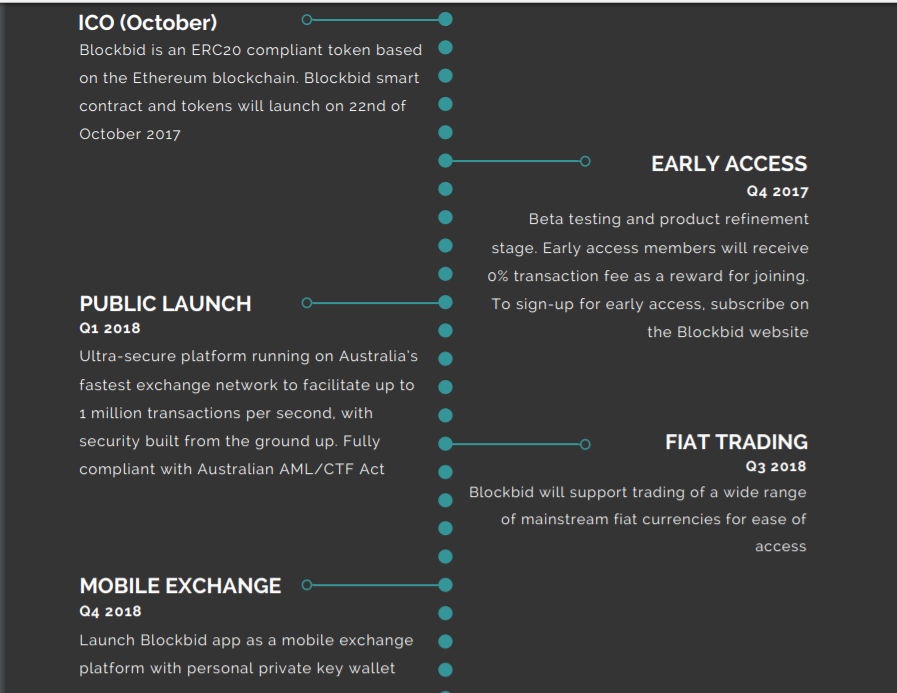 TEAM
Ben Sapper: CEO
David Sapper: COO
Gabriel Govinda: Director
Michael Zollo: Corporate Advisor
Luke Hamilton: Chief Technology Officer
Emma Hoffman: Chief Marketing Officer
Matt Wood: Chief System Architect
Chris DeMaria: Chief Information Security Officer
Bernard Peh: Blockchain Technologist
Sam Ramsden: Senior Back End Developer
Rudi Yardley: Front End Team Lead
Thomas Davis: Senior Javascript Developer
Hunain Aslam: Front End Engineer
Daniel Mechea: Data Scientist
Faisal Rabbani: Full Stack Developer
Umair Farooq: Full Stack Developer
Shaun Chan: Intern Business Analyst
Nitin Gangwar: Security Engineer
Vamshidhar Parepalli: Senior Test Analyst
Andy Burchill: DevOps Engineer
Nhanh Cutajar: Senior Administrator
John Kappa: Designer/Brand Manager
Daniel Harbuz: Social Media Growth Hacker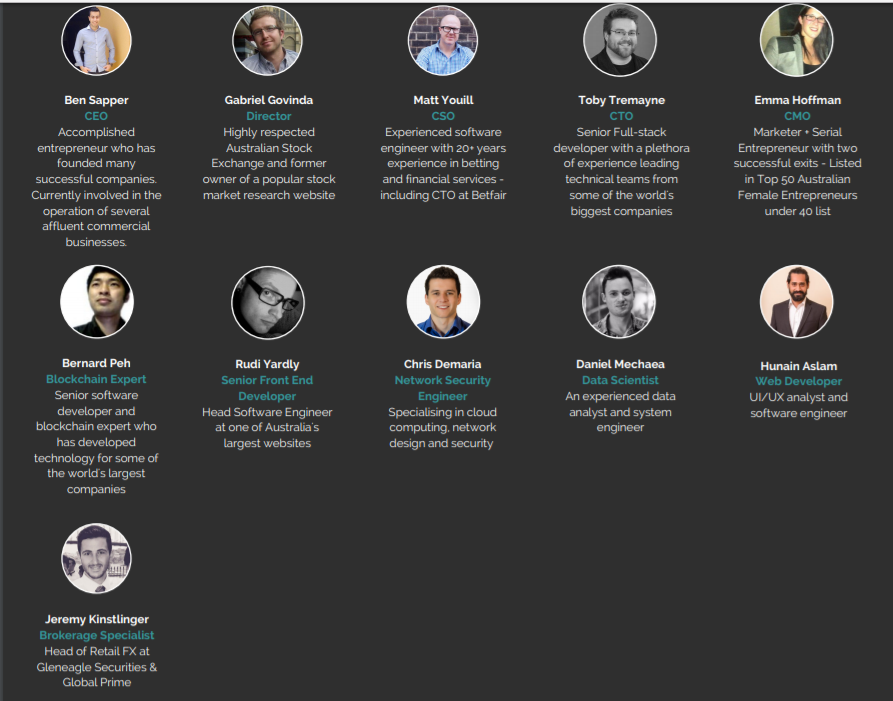 ADVISORY BOARD
Jeremy Kinstlinger: Brokerage Specialist
Casey Gardiner: Blockchain Advisor
Lincoln Ho: Investor Relations
Mike New: Delivery Manager
Blockbid will indeed make cryptocurrency trading more interesting, easy, faster and fun with low transaction fee to worry about. Be part of this great and unique idea today. For more information please visit website and whitepaper and also connect with other participants across the globe through the links provided below.
WEBSITE: https://blockbid.io/beta
WHITEPAPER: http://www.pressat.co.uk/media/uploads/b1fab2d4dcd51e76c71f6bfdd3eb4cd1.pdf
TELEGRAM: https://t.me/joinchat/C5go9A9sMT8ss14UOkPIHA
FACEBOOK: https://www.facebook.com/blockbid
TWITTER: https://twitter.com/blockbid_io
Published by: teejayrichard
Bitcointalk URL: https://bitcointalk.org/index.php?action=profile;u=1265803
Ethereum wallet: 0x937fe2c8bd616344a9Be33fDEC04D6F15f53c20F