BLOCKBID: Trading with Confidence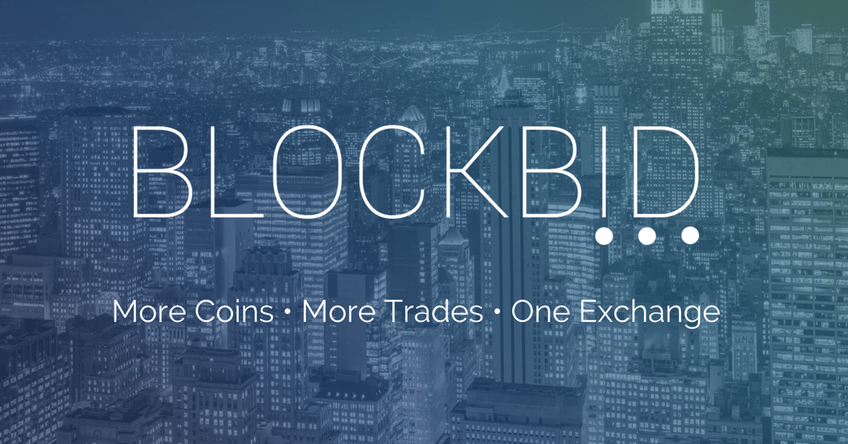 Hello my esteemed community friends, today I'll be shedding light on a very interesting project which is called Blockbid. As you probably know by now, the market of cryptocurrencies is fast and wild. Nearly every day new cryptocurrencies emerge, old die, early adopters get wealthy and investors lose money. Every cryptocurrency comes with a promise, mostly a big story to turn the world around. Few survive the first months, and most are pumped and dumped by speculators and live on as zombie coins until the last bagholder loses hope ever to see a return on his investment. The existing digital operations in the crypto world requires users to sign up to multiple platforms, because cryptocurrencies are rather scattered over multiple exchanges. This has been a leading factor in the trust issues and inconveniences in crypto world, which has also caused missed trading opportunities as a result of the time lapse whilst funds are in transit between various exchange platforms. Well, enough of the losses and inconveniences, don't you think? I'm sure you agree, and a team of innovative minds came together to create a revolutionary solution to these problems. And that solution is called Blockbid.
Blockbid is an ultra-secure cryptocurrency trading platform with the sole objective of facilitating the highest volume of transactions of the most cryptocurrencies in a single platform. Blockbid is created to disannul the problems that comes with time lapses in transferring funds between different platforms. It saves you the stress of having to register and log into the various exchanges or use low quality exchanges just because you have no other options.
Changing fiat to Bitcoin, Ethereum or Litecoin requires a provider and yet another to buy and trade the altcoins. The Blockbid platform also intends to resolves this issue, accepting fiat currencies directly. We will actually contact the teams running each current currency and the new coins as they are created to organize the list, which will be free for all currencies.
Partners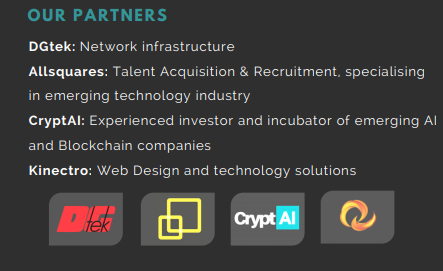 DGtek – http://dgtek.net/
Allsquares – http://allsquares.com.au/
CryptAI – http://cryptai.com/
Kinectro – http://kinectro.com/
Our Core Objectives
• Trade all of the top coins on one exchange
• Ease of access – catering to new and experienced traders
• Security from the ground up
• Operating in accordance with AML/CTF Act
• Lowest transaction fees to reduce the cost of trading
Why Is Blockbid so Unique?
Insurance of all cryptocurrency assets
Operating on Australia's fastest exchange network
Enable trading with the highest number of cryptocurrencies available on one exchange
Low cost transaction fees
Employ multi-signature wallets to secure all funds
Complete compliance with Australian AML/CTF Act
Scalable up to 1 million transactions per second
Ultra-secure platform which uses latest security protocols and designs
First Australian cryptocurrency exchange to operate under AFSL guidelines
ICO Details
Symbol: BID
ICO value:
Week 1: 1 ETH = 360 BID
Week 2: 1 ETH = 340 BID
Week 3: 1 ETH = 320 BID
Final Week: 1 ETH = 300 BID
Soft Cap: 1 million tokens
Hard Cap: 30 million tokens
Token Allocation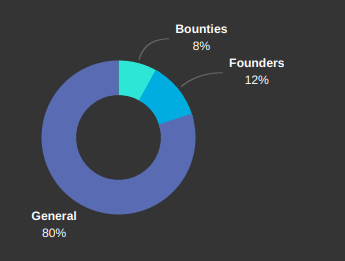 Bounty: 8%
Founders: 12%
General: 80%
Use of Proceeds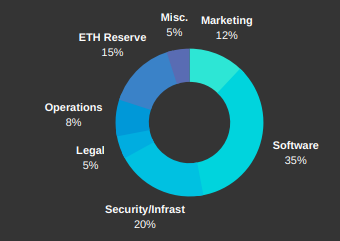 Marketing: 12%
Software: 35%
Miscellaneous: 5%
ETH Reserve: 15%
Operations: 8%
Legal: 5%
Security/Infrast: 20%
Roadmap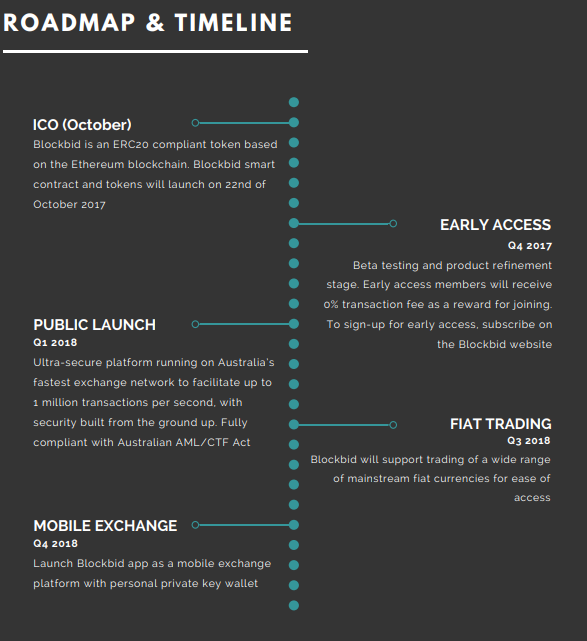 October 2017 – ICO
Q4 2017 – Early Access (Beta testing and product refinement stage)
Q1 2018 – Public Launch
Q3 2018 – Fiat Trading
Q4 2018 – Launch Blockbid as a Mobile Exchange
Our Team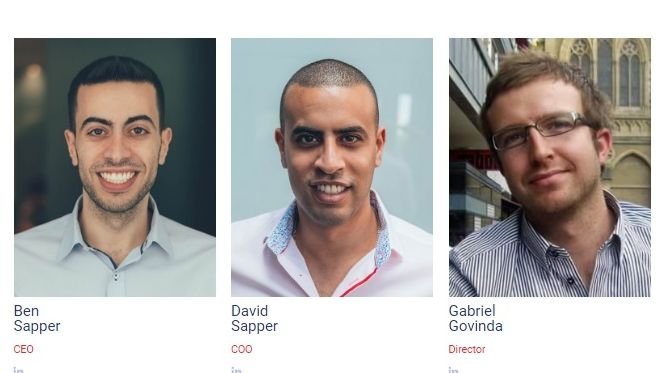 Ben Sapper – CEO
Gabriel Govinda – Director
Matt Youill – CSO
Toby Tremayne – CTO
Emma Hoffman – CMO
Bernard Peh – Blockchain Expert
Rudi Yardly – Senior Front End Developer
Chris Demaria – Network Security Engineer
Daniel Mechaea – Data Scientist
Hunain Aslam – Web Developer
Jeremy Kinstlinger – Brokerage Specialist
Conclusion
Blockbid is all about facilitating the highest volume of trades from most cryptocurrencies on a single platform, with just a single login. Our platform presents to you limitless benefits in the crypto space; Join the beta ( https://blockbid.io/beta ) today and continue basking in the euphoria of transparency and confident trading. Please do well to follow the links provided below for more information.
Reference Links
Website: https://blockbid.io/
Whitepaper: https://blockbid.com.au/assets/documents/blockbid_whitepaper.pdf
Twitter: https://twitter.com/blockbid_io
Facebook: https: // www.facebook.com/blockbid
Medium: https://medium.com/@blockbid
LinkedIn: https://www.linkedin.com/company/blockbid/
Reddit: https://www.reddit.com/r/Blockbid /
GitHub: https://github.com/Blockbid
Telegram: https://t.me/joinchat/C5go9A9sMT8ss14UOkPIHA
Authored by: Davison
Bitcointalk url: https://bitcointalk.org/index.php?action=profile;u=2075838
Wallet: 0xcd3AA411AAF6Ab5017394e00Ad49eCF6B39Ee84B