BolttCoin – The Digital Health Coin
Introduction
First of all, for who missed the previous entry, what's a cryptocurrency? To be fast and concise, it is a digital medium of exchange. And the next question would be… What's your use? It is also easy to guarantee the security, integrity and balance of your financial statements by means of a network of agents (segmented file transfer or multisource file transfer) that verify (untrust) each other called miners, which are, for the most part, general public and actively protect the network (the web) by maintaining a high rate of algorithm processing, in order to have the opportunity to receive a small tip, which is distributed randomly.
All this racket of cryptocurrency has been increasing exponentially, however, most people know nothing about how blockchain technology works, what a smart contract is and how it could be used. For this very reason, I will first of all carefully introduce this type of blockchain technology.
The blockchain is a decentralized general ledger. It is a computer network that has an identical copy of the database and changes its status (records) to a common agreement based on pure mathematics. All this means that there is no need for any central server or any entity we trust (e.g. central bank, notaries, banks, Paypal, etc.). The blockchain is the technological basis for all cryptocurrencies, whether Bitcoin, Ethereum, Hyperledger, etc. An important part of the blockchain is the smart contracts, a piece of code that is stored in the blockchain network (in each participant's database). It basically defines the conditions to which all parties using the contract agreement. Therefore, if the required conditions are met, certain actions are executed. Because the smart contract is stored on all computers on the network, everyone must run it and get the same result. This way users can be sure that the result is correct.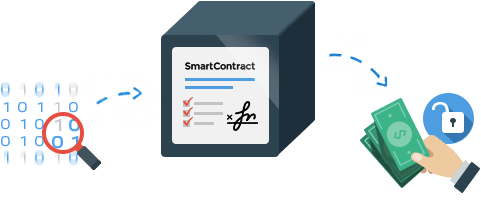 So, why Blockchain? The reasons why more and more sectors and services use blockchain technology are many and all valid. This helps reduce fraud and pave the way for trust while tracking the accountability of trust, while tracking the accountability of the processes that took place beforehand. It also facilitates sharing, since you can share the transaction history. The chain of blocks also leaves room for the development of the ledger. Once executed, the records cannot be deleted and are immutable. The only thing that must be done after committing an error is to execute another transaction to compensate for it. Finally, the blockchain technology is splintered, which makes the process very authentic. The more data is shared, the stronger the network becomes. In short, The blockchain is a p2p transaction model that does not require a third party during transactions and revolutionizes the global landscape of digital payments. With origins in Bitcoin, the applicability of blockchain technology now extends far beyond digital payments; It extends to many different industries, including the financial, governmental, healthcare and telecommunications industries.
After this brief introduction to the broad topic of Blockchain and Smart Contracts, we can already see that this technology opens many doors to new decentralized businesses and eliminates the need for expensive third parties. Many new companies are now working on this technology, and large companies are testing it in closed networks to collaborate directly with each other without the need for intermediaries. For that reason, there is a lot of projects that are starting to use this new technology. However, not all of them are worth it. We have to read well what each project is dedicated to, what is its whitepaper, its qualified advisors, etc.
Blockchain technology has gained popularity due to the hype about cryptocurrencies which has shaken many startups to launch their own cryptocurrencies even without convincing fundamentals. This trend has emerged because new entrants have been agiler in adopting emerging technologies compared to incumbents who are hampered by legacy systems.
BolttCoin, a unique blockchain based online gamification platform which enables players to earn Boltt Coins for personal health.
Video Presentation
https://youtu.be/bWUxPB6plLA
Definition
BolttCoin (BOLTT) (https://bolttcoin.io/) is a complete ecosystem of health and commerce, which allows a seamless B2B and B2C business model, ensuring the user's virality in the community. Established in 2015, Boltt is the market leader and the largest provider of portable technology based in India and the United States.
Boltt has created an "Addictive Mobile Health Game" and an entire ecosystem around it that aims to motivate people to stay fit and healthier. The game rewards people with BolttCoins tokens for taking steps and reaching their health goals. It can be used to buy goods and services through a network of partners of more than 25K merchants and 1Mn products, all this from the first day. This Gamified Social Interface makes physical activity fun and addictive for users. The concept of "Walk More Win More" can go viral in the global community, since it is being adopted by large organizations and companies and is applicable to a variety of use cases and target audiences.

This currency has a huge ecosystem, network and demand. With limited supply and economy, it can become a more valuable asset over time. Boltt currency has a massive application through industries and consumers – companies, retailers, insurance, gyms, brands, celebrity health care, etc.
Users can use it to buy goods and services through a network of partners and retailers can link the Boltt Currency to existing loyalty programs With MVP ready to be deployed, the main partners and brands on board, the App can accumulate millions of users with a very strong income model in place.
Goal
The main objective of BolttCoin is to help people live healthier. Striving to have a great impact on the health and lifestyle of society, using Blockchain, Boltt rewards users with the "world's first digital health coin, to achieve their health goals.
Features
The principal characteristics the platform presents are described in the following list:
Send and receive payments based on blocking chains on the fly. The user only has to pick up the phone, log into the wallet, scan the QR code of the receiver and press the send button.
Built-in Exchange: Users can easily convert a wide range of blocking chain assets, such as Boltt, ETH and DASH tokens, with the built-in exchange mechanism.
Easy access: Users can access their wallet remotely from anywhere in the world with a mobile application or a web interface.
Sure: the portfolio is based on the native concepts of application development following the highest industry guidelines.
Chat payment system: Send and receive BolttCoins to your friends and family using the chat payment system. The sender only has to write the amount that he wants to send in the recipient's chat and the payment is sent instantly.
Request for payment: One of the useful and specific features is the request for payment. Use it to request money or due payments from your customers and friends. Request money using a touch button, your friend will receive an invoice, you will receive the payment once he / she confirms the request.
Support for the deposit / withdrawal of fiduciary coins, including USD, EUR and CNY.
Benefits
Using blockchain technology and intelligent contracts, Bolttcoin takes advantage of the following advantages:
Transparency
Data security
Data efficiency
Permanence / Immutability
Cost effectiveness
In addition, the integrity of the characteristics of the platform with blocking chain technology makes other advantages for this industry.
Interested parties
Potential
Advantages
Health insurers
Reduce risks by analyzing the actual data
Great incentives to lead a healthier lifestyle by customer data
Celebrities
Sales services, attracting new customers
Easy to monitor the achievements and the management of rewards for the progress of the clients
Gamification of the progress of the physical conditioning for the clients The proposal of unique value for the publicity
Gyms
Organize fitness challenges for fans
Attract customers to the gym locations Market new services, optimize the use of the gym
Increase the fan base and the monitoring of social media
Rewards system to promote visits to the gym at specific times
Monitor the progress of the users
Promote loyalty by organizing group challenges
Employers
Organize fitness challenges for employees
Fun and a rewarding tool to encourage healthy lifestyles that lead to productivity and efficiency
Possibility of tailored challenges for specific staff users who live a healthy lifestyle
Find goods and services for a healthy lifestyle on a single platform
Benefit from the data generated, storing health and sports data in one place
Make use of the data generated by the user
Add data to see or share them and decide on the future use of the data and its price
Receive personalized services based on interests and health data
Personal trainers
Sales services, acquisition of new clients, management of customer progress
Easy tracking of achievements and rewards
Gamification of fitness progress for clients
The unique value proposition for advertising
Sport and wellness
Selling products, marketing to a precise key audience
Interaction with clients through the reward
Insights from users' data
Innovative marketing tool
Roadmap
| Date | Events |
| --- | --- |
| August 2014 | Start of development os Boltt – the leading ecosystem for tracking health and fitness via wearables and mobile apps. |
| August 2015 | Founded Boltt Health App to track all in one health and fitness. |
| September 2016 | Started selling Boltt Wearables on major ecommerce platforms of India. |
| January 2017 | Boltt Becomes India's #1 Wearable Tech Brand, Boltt Coin Platform Development started. |
| May 2018 | ICO and MVP We are launching the MVP of the Boltt Coin App in India by May. Just in time for our ICO. |
| July 2018 | Introduction of Smart Contracts: Boltt SmartContracts – in line with the Smart Contracts being launched on the Waves Platform. |
| October 2018 | Boltt Loyalty Platform: For Retailers & employees enables merchants to link their existing Loyalty programmers to the Boltt Coins. This will be done by October 2018. |
| December 2018 | Insurance Benefits: Wherein insurance Companies can reward benefits like discounts on premium in the form of Boltt Tokens to their policyholders basis their health. This will be done by December 2018. |
| February 2019 | Health and Wellness Ecosystem: in which we want to create an in App Universe of Health services, where in users will be able to pay for food delivery, Health check ups & fitness trainers in Boltt Coins. |
| April 2019 | Bills, Utility & Entertainment which includes Blockchain based mobile payments for travel, utility bills, movies, recharge & more. |
| July 2019 | Offline shops & Services for retailers and consumers. To enable Retailer Merchants to list their store online on The Boltt Ecosystem. Or enables users to Purchase good and services offline. |
Airdrop and Bounty program
The project gives the opportunity to earn BolttCoin (BOLTT) tokensperforming some social media tasks and doing simple steps from the bounty program explained into the Bitcointalk Platform. Here (https://bitcointalk.org/index.php?topic=3488265.0) you can access the link in order to see what are the conditions to become an early BOLTTcontributor and start acquiring tokens.
Token details
Token: BOLTT
Platform: Ethereum
Type: ERC-20
PreICO price: 0.75 ETH = 4,000 BOLTT
Price in ICO: 1 ETH = 4,000 BOLTT
Tokens for sale: 170,000,000
Token Distribution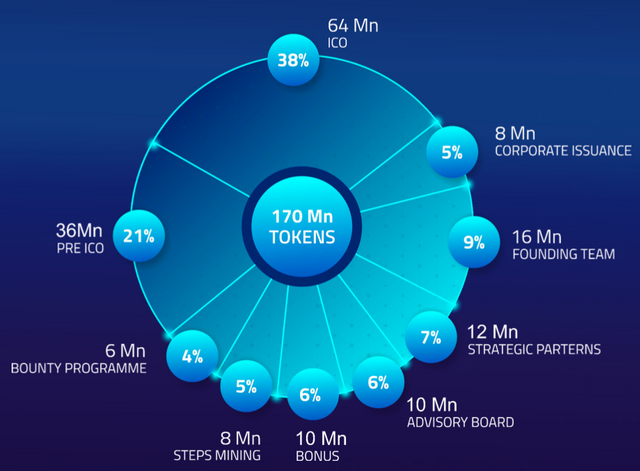 Team ICO Project BolttCoin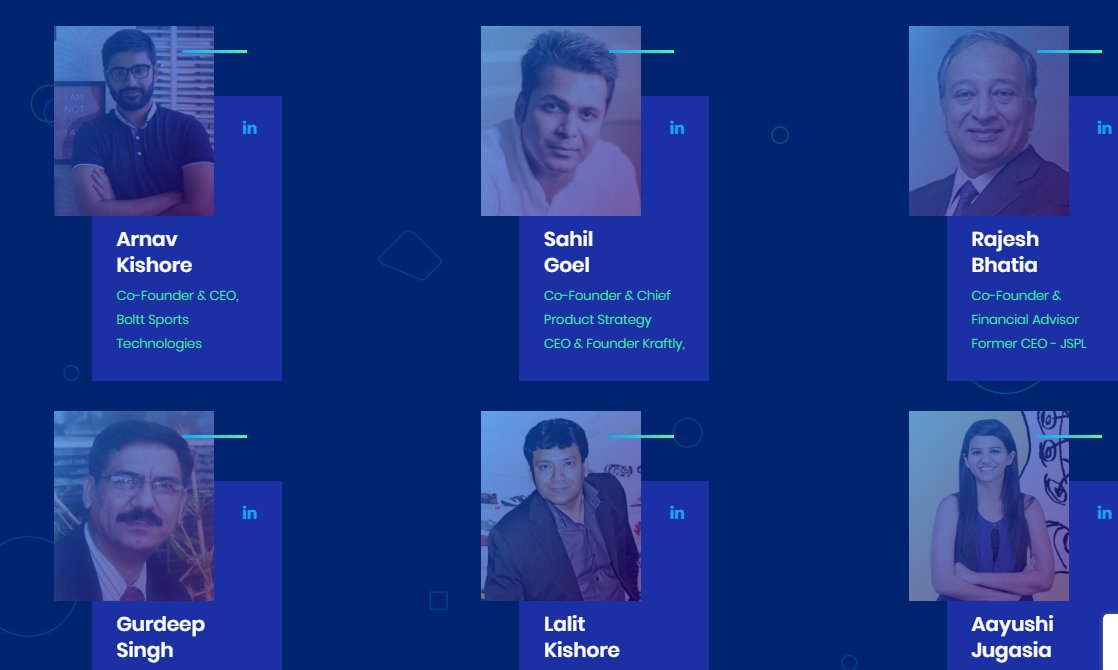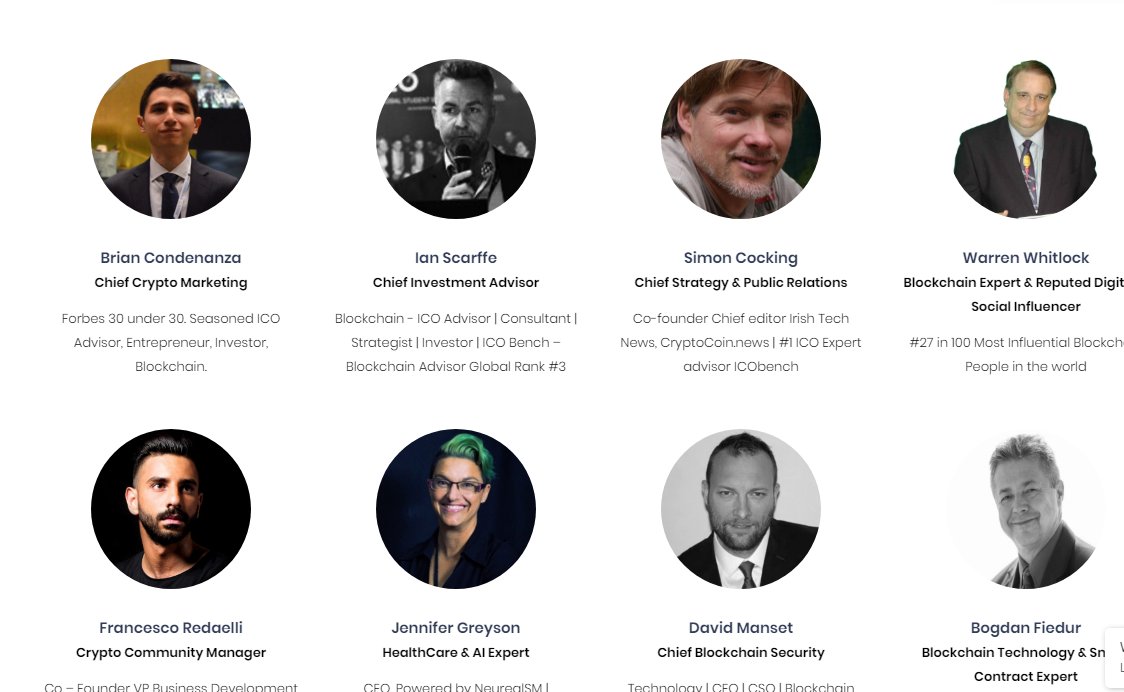 For more information, please visit:
Website :https://bolttcoin.io/
ANN Bitcointalk: https://bitcointalk.org/index.php?topic=3276720
Whitepaper: https://bolttcoin.io/BolttCoinWhitePaper-V1.0.pdf
Facebook: https://www.facebook.com/bolttsports/
Twitter: https://twitter.com/bolttsports
Telegram: https://t.me/BolttCoin
Author: Cryptoholical
My Bitcointalk Profile: https://bitcointalk.org/index.php?action=profile;u=2487106